Many of you from around the world will soon be heading to EAA AirVenture 2018. There's no better place than Oshkosh and other air shows to speak directly to the experts to get answers to your technical questions about your aircraft and your engines.
But you have to be armed with some information to get the best answers from those experts, so here are some pointers:
Get Specific
You must provide certain specific information to any manufacturer so that they know and understand exactly what specific model they are being questioned about.
Prior to your departure for AirVenture, pull out your logbooks and write down some of this important information.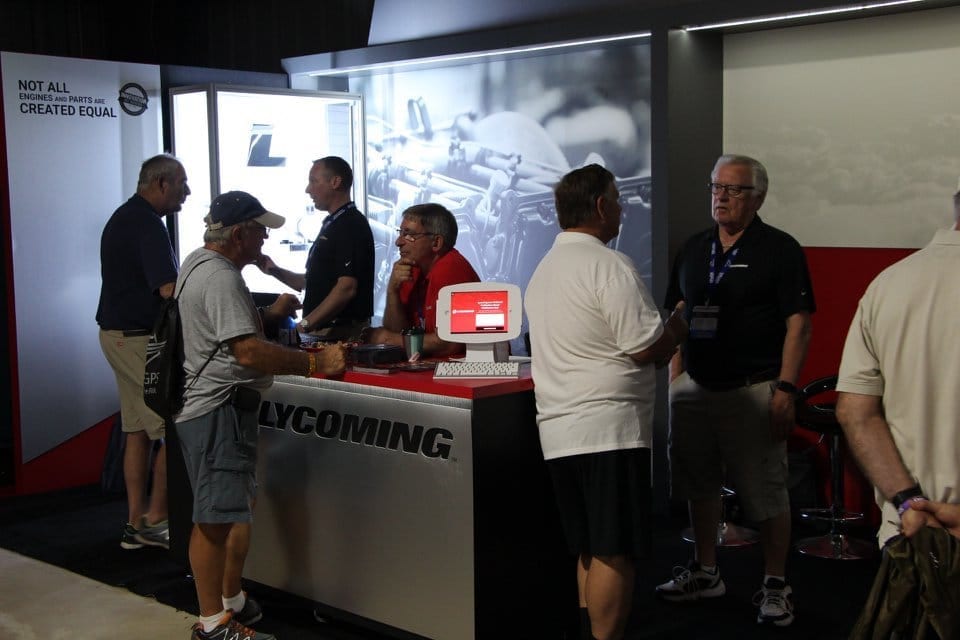 I'm focusing on Lycoming engines now, but what I am asking you to gather is information that is required by any manufacturer regardless of the product they make. It doesn't make any difference whether we're talking about a lawn mower, dishwasher, or an aircraft, this information must be made available when discussing technical issues.
You must have the specific engine model (i.e., IO-360-A1B6) and specific engine serial number (i.e., L-XXXXX-51A).
Other vital information is total time since the engine was new, rebuilt by the factory, or overhauled. The actual calendar time since any of these occurred is also important.
It's important to be specific because, as an example, Lycoming has, over time, produced almost 50 different models of the O-320 series Lycoming engines. Telling the expert at Oshkosh that you have an O-320 Lycoming doesn't really help since there are 140 hp, 150 hp, and 160 hp O-320 engines.
Even though a single model of carburetor or fuel injector may run on any model, the specific model may have a carburetor and/or fuel injector specifically designed with a fuel flow rate for a particular airframe installation due to the different airbox and cowling designs of any given airframe manufacturer.
The point I'm trying to make here is don't just walk up to the staff member behind the booth and say, "Hey, I have an O-320 and I have a question for you."
Have Some Answers to Get Answers
Make a note before heading off to AirVenture of exactly what questions you want to ask.
If you can describe specifically what the problem is, this really helps. As an example, what are the symptoms, are you able to induce the situation or make it go away, and how is that accomplished?
Some questions you should be prepared to answer: When did the problem begin? Was it immediately following a regular scheduled maintenance event? Will it do it on the ground or only in the air?
What happens when you do a magneto check — any difference in operation? What happens when you manually lean the mixture or apply carburetor heat? What is the manifold pressure at idle?
These may seem to be simple things that you think you'll remember, but in the heat of the battle at AirVenture, you'll be really happy when you have notes to refer to rather than discovering after you've walked away that you forgot to ask the most important question of all.
The technical representatives representing the manufacturers at Oshkosh and other fly-ins really do care about helping you, but none that I know are mind readers, so the more detailed information you can provide them, the better your chances they'll find a solution to your problems.
Here's wishing all of you planning to attend AirVenture 2018 clear skies and safe flying.