Earlier today my wife took her car into the shop for a new battery. This was necessary as the prior battery had gone dead. Not so dead that it wouldn't power a few lights or the radio. The various warning lights still lit up on the dash. Turning the key resulted in nothing, however. Not even a noticeable click from the starter relay.
Maintenance was required.
She took it to the same garage where I get my oil changes done. They replaced the battery. They vacuumed the car. They tossed out the trash in the little plastic bag she keeps on the shift lever. In short, they took great care of her, charged her a reasonable rate for work well done, and told her to come on back if she ever needed anything taken care of in the future.
That's customer service. Good customer service. That's the kind of place I'm happy to spend my money, because I get something I value in return.
It's just a casual observation, but I don't get the impression car repair shops that provide this level of service are having much trouble these days.
General aviation is an entirely different story. It breaks my heart to see the level of non-service so many outfits offer.
Not intentionally, of course. Nobody sets out to provide lousy customer service. But they lose their mojo. They get bored. Distraction sets in. Customer service becomes the last thing on their mind.
Sometimes it gets so bad the provider actually begins to think of the customer, or the potential customer, as a nuisance.
When I encounter such an experience, it validates my understanding of why the drop-out rate for primary flight training is nudging up against 80%.
Do you think 80% of the people who visit my chosen garage leave in disgust, never to return for new tires, a replacement battery, or an oil change? Not hardly. I imagine the number of folks who leave disheartened are in the single digits. Well under 5%.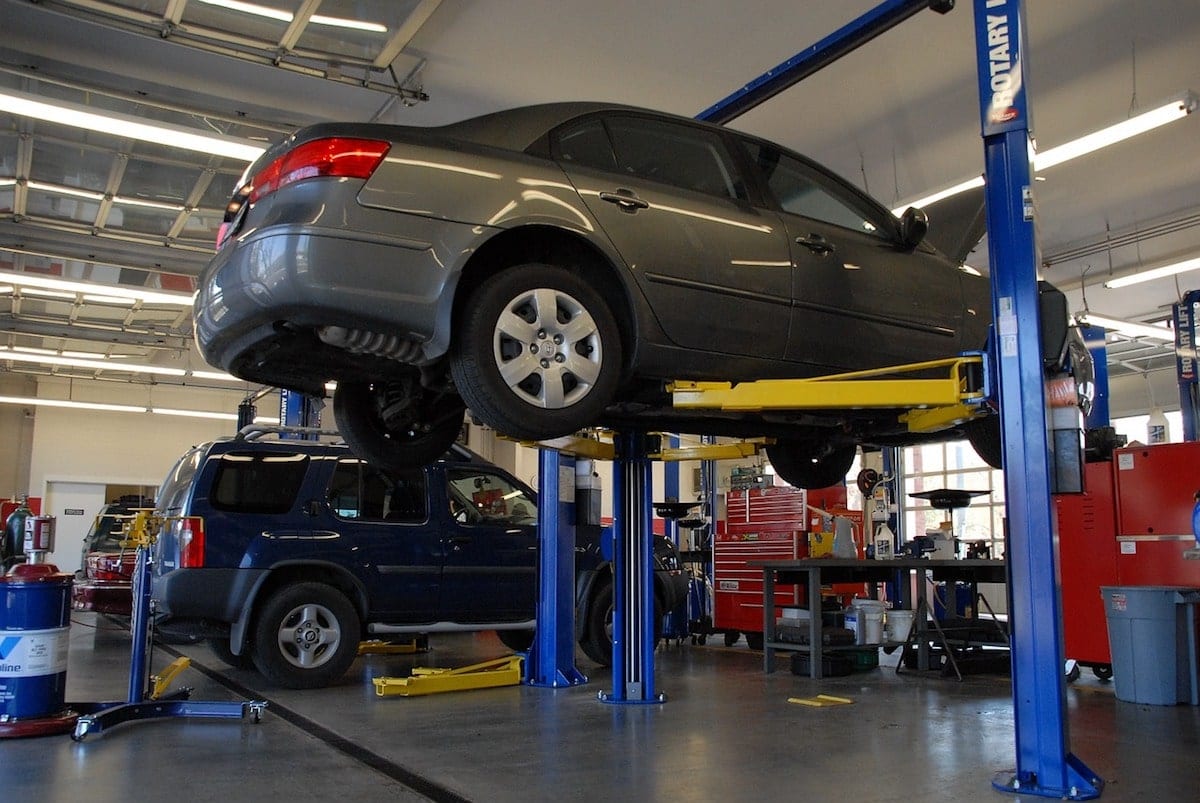 A recent visit to an independent flight school provided stark contrast to the level of service that garage provides whenever I wander through their door. The CFI on duty sat in a reclined position, rocking his chair slightly throughout our entire, very brief, thoroughly unsatisfying encounter.
I came in to ask a question, but he didn't know that. I might have been there to buy a chart from the pilot shop or a new headset. I might have come by to ask about financing primary flight training for one of my kids. I might have wanted a rental check-out, or to get information about earning an advanced rating.
He'll never know. Because he couldn't be bothered to get out of his chair to greet me or listen to me. He never even looked directly at me.
It would not surprise me to learn this particular CFI is not flying as much as he wishes he was. He's not sporting a full schedule of students. His cash register is not seeing as many dollars come in as he'd like. And I'll bet that he's under the impression that's somebody else's fault.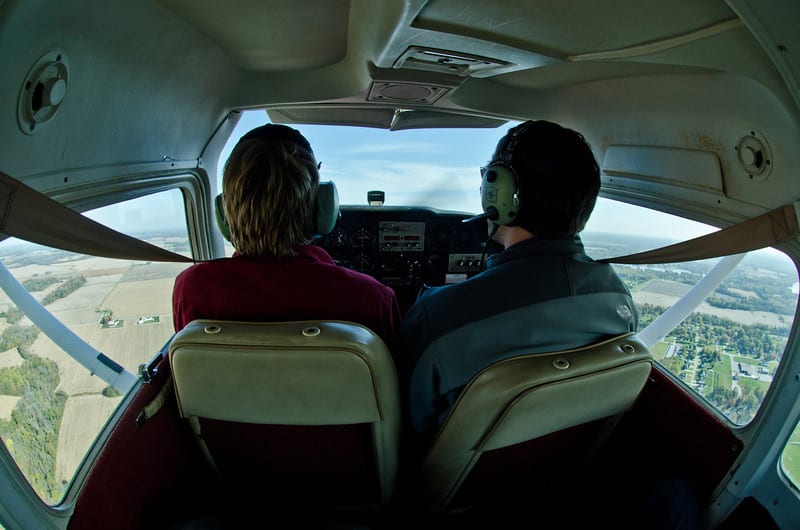 Consider how that experience might have changed if he'd taken a page from my garage's book of customer service. He would have gotten out of his chair when I came through his door. He'd have initiated the conversation with a cheery, "Welcome to XYZ Aviation (not the actual name of the school). What can I do to help you this morning?"
That would have set a very different tone. And even though that effort wouldn't have changed his financial future, since I only had a simple question to ask, making that sort of greeting a standard part of the interaction with anyone and everyone who walks through his door would undoubtedly result in more sales, more flight time, and more dollars landing in his till.
The reason I use the garage I do is because the owners and their staff stand up. They stand up to greet their customers. They stand up for their pride in the work they do. They stand up to show a certain level of respect and readiness to serve when they deal with customers or potential customers. They stand up for themselves.
That CFI may be laboring under the misapprehension that his lofty status as a professional pilot gives him special dispensation to hold court while on the job and only really make an effort when an undeniably serious customer attracts his attention, the ones who break out a big fat wallet holding a gold card. The ones who drive up in a luxury car or wear a watch that costs more than the down payment on my house.
He is wrong. I hope he changes his methodology. I hope he realizes that what he's doing — or more accurately, what he's not doing — isn't just harming his business. It's crippling the aviation industry as a whole.
Good customer service shouldn't be an add-on that requires an up-charge. It should be included with the standard package. It should be the baseline any successful business is built on.
Thankfully, it's easy to implement. It costs no more to offer excellent customer service than it does to offer lousy customer service. Smiles and eye contact are free.
If you're a CFI, or a dispatcher, or a kid working at the desk of the local FBO on a part-time basis, try these three small things as an experiment for just one week and see if it doesn't help your bottom line.
Stand up.
Greet every person who walks through the door whether you know them or not.
Ask the owner of every new face how you can help.
Just doing that would be a great start. It really would.