One of the great truths of aviation is that innovation always continues. The basics of the airframe, powerplant, and propeller have been modified, tweaked, and improved on a continuing basis. What was once wood became steel, then aluminum, then composite.
The instrument panel of even the most humble homebuilt experimental aircraft bears no resemblance to the panel of the finest certified aircraft of just a couple decades ago. The information available to the pilot is better than ever, and it's getting less and less expensive to buy and use that better quality equipment.
But what of the pilot?
Humans, for all our noble attributes, are also willful, vain, stubborn, and easily offended. We don't take kindly to the suggestion that our skills, or our understanding of what we believe we know well, could be improved on.
You can ask pretty much anyone who conducts training courses or oversees WINGs qualifying safety classes. It's almost a given that the people in the room aren't the people who most need to be in the room. I'm glad they're taking education seriously. But the larger risk often resides with those who don't attend or participate.
We all see problems when we fly. We recognize when the other guy does something errant, unexpected, and potentially unsafe. Yet we rarely see those weaknesses in ourselves.
Personally, I find it inconceivable that I might be rock-solid right on every aspect of my flying. So I brush up as often as possible. I read a lot. I listen to others. I take checkrides from time to time, for no reason other than I believe it will make me a better, safer pilot.
So far, so good.
For the past few years the FAA has been in the process of swapping the formerly established Practical Test Standards for the new and supposedly improved Airman Certification Standards.
This means that every CFI in the land has had to shift gears, adapting to new completion standards for an assortment of tasks, and getting used to a new way of looking at the knowledge and skills required of pilot applicants.
That's not a bad thing. It's time consuming, sure. The new ACS has ruffled a few feathers, too. Not everyone loves it. But it's the rules as we now understand them, and so we shift to that new way of thinking. The ACS becomes our new bible.
That's not to say we have to stop there, however. Not by any means. Not the ancient, wise CFI with decades of experience, and not the brand new student pilot. You see, the ACS includes minimum standards, as the PTS before it did. There is no maximum standard. None. Setting the bar higher than required is the prerogative of every pilot.
So why not acknowledge our own fallibility and set out on a course to improve ourselves? Why not commit to learning something new? What could it hurt?
I've been flying for nearly 30 years. So far, so good. There's no bent metal in my logs and I hope there never will be.
After getting my private pilot certificate I added an instrument rating, then a multi-engine rating to my private pilot certificate. Commercial single and multi-engine upgrades came next, then a seaplane rating, and a taildragger sign-off.
I've done reasonably well in this business. It's been a tremendously enjoyable, sometimes frustrating, absolutely worthwhile ride. Through it all, learning to do things just a bit better has been my goal. There's always something new being added to something old. The familiar becomes the peculiar. There's not a single aspect of flying that I'm too good at to seek improvement. Nothing.
Recently a slightly older, slightly wiser CFI from Texas told me about a method he has for teaching students to land that is an improvement on the old way.
The old way, if you'll recall, is to fly down the final leg at a specified airspeed, in a specified configuration, flair, then wait for the impact. Hopefully, the student will keep the nosewheel aloft, letting the mains take the impact. Even better, the student keeps the nosewheel aloft and steers the airplane in a relatively straight line down the runway.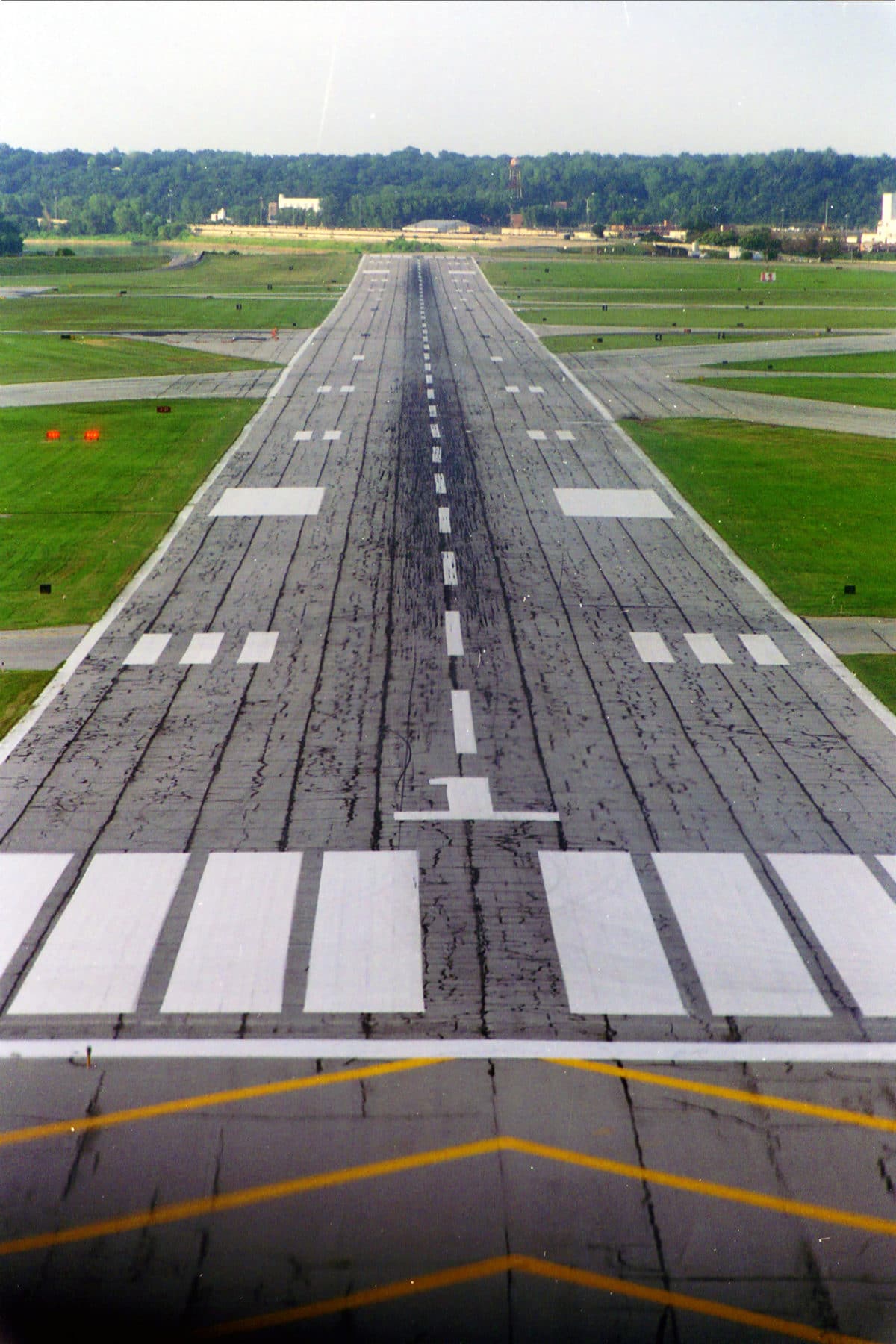 My new friend suggested there might be a better way to teach that task.
I've got literally thousands of landings behind me. Not all of them were things of beauty, but every single one of them was survivable. The airplane was always fit to fly again. I was never bruised or battered. Not a single tire failed on touchdown. Not a nosewheel got bent. I've never even ground-looped a taildragger (yet).
So, with all that said, am I too good to learn something new? Am I such a proficient pilot that I couldn't possibly get better? Are my instructional skills so finely honed that nobody can teach me nuthin'?
I tried the new technique. I tried it for an hour, going around and around again until I'd tried it with variations to the power setting and configuration of the airplane. It worked, and it worked again, and continued to work throughout my flight. In fact, I couldn't find any aspect of this new technique that wasn't superior to the technique I've been teaching for three decades.
Something old — that's me. Something new — that's a new technique for teaching students to land. Something fantastic — that's my good fortune at being able to improve over time, learn from those who know more than I do, and share those lessons with others.
Do we have the best gig in town or what?