In an update from the FAA on the Piston Aviation Fuels Initiative (PAFI), which is the agency's quest for an unleaded avgas, FAA officials now say the completion of testing of the new fuel isn't expected until mid-2020.
According to FAA officials, Phase 1 and 2 testing of the fuels from Shell and Swift Fuels "revealed unique issues with each fuel that needed to be addressed."
In response, officials provided a list of issues that needed to be better understood and mitigated in order for the fuels to move forward in the program.
During that timeframe, PAFI flight testing and some engine testing was halted, resulting in a delay in testing completion from December 2018 to mid-2020.
In early September 2018 Swift suspended its work in the PAFI program to "pursue another fuel outside the program," FAA officials report.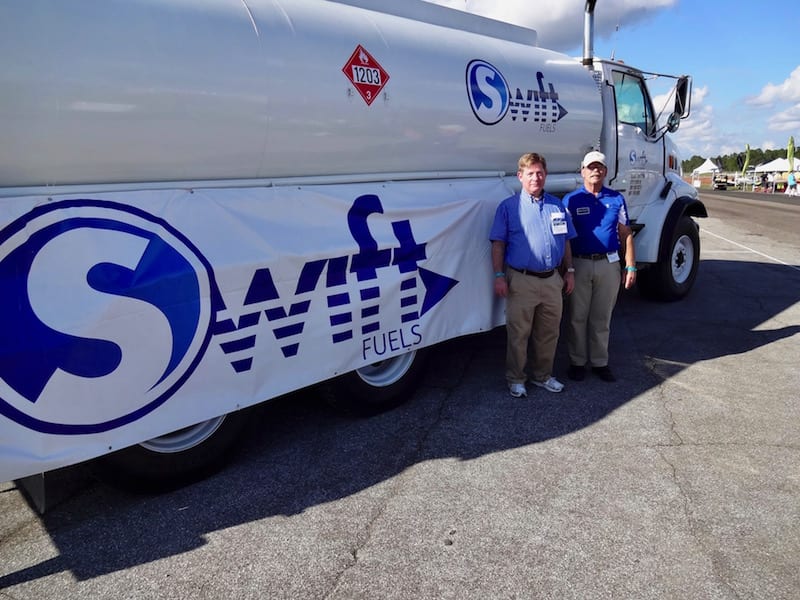 "Shell continued to actively work to optimize its fuel formulation within their specification to mitigate identified issues," FAA officials say. "Early results from these efforts appear promising."
In response to Shell's efforts to mitigate identified issues, Phase 2 testing of this fuel will resume this fall.
"Testing will include clearing material compatibility, durability, detonation, and performance issues before additional flight testing is conducted," FAA officials note.
"Despite the delay of testing completion, the PAFI mission endures and both FAA and industry partners continue their commitment to successfully evaluating and identifying unleaded fuel candidates that can be authorized for use by the vast majority of the GA piston engine fleet," FAA officials said in the update. "Although it will take additional time to realize this goal, it is essential to ensure a viable, safe, and economical fuel is ultimately authorized.
Meanwhile, the FAA and industry continue to pursue alternatives outside of the PAFI program.
Other companies working on high-octane unleaded fuel continue to work with the FAA "on a non-interference basis to the ongoing PAFI program," agency officials said.
"The FAA invited the fuel producers currently developing high-octane unleaded fuels to bring their data to the FAA for evaluation and a screening process is underway," officials said. "Those that pass the screening process will participate in a Cooperative Research and Development Agreement (CRADA) testing program utilizing a sub-set of the PAFI testing. The testing is anticipated to include detonation and some performance testing at the FAA's William J. Hughes Technical Center."