Q: I have just ordered a Lycoming rebuilt IO-360-A1A for my 1965 M20E Mooney. I am replacing a nearly run out Mattituck overhaul.
The engine has treated me very well for more than 1,900 hours with one top overhaul.
After break-in, I used Aeroshell W100 Plus (contains LW-16702) and a 12 ounce bottle of AvBlend at each oil and filter change. Oil analysis has been normal from the beginning.
Besides the Lycoming instructions for break-in, do you have any suggestions, from your years of experience, on how I should treat this "new" engine.
Should I still use the same oil and AvBlend? Do the roller tappets require different oils? And anything else you can recommend.
Chet Parham
Port Charlotte, Florida
A: First, let me say "thank you" for ordering that Lycoming rebuilt engine. I really appreciate the fact that by doing so I'll continue to receive my retirement check at the end of the month!
Seeing that you are located in Florida, I agree with your choice of using the Aeroshell W100 Plus following the recommended engine break-in procedure as set forth in Lycoming Service Instruction 1427C.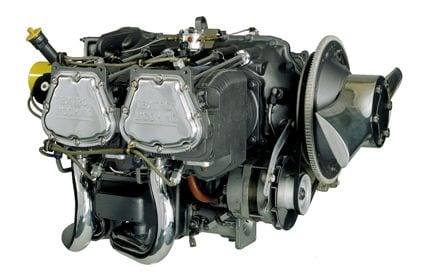 As you mentioned, Aeroshell W100 does incorporate LW-16702, so adding the AvBlend may be an overkill.
However, it's difficult to argue with success, which you apparently had with your previous engine, so while I feel the component of LW-16702 in the Aeroshell is sufficient, adding the AvBlend certainly shouldn't hurt anything.
I'll leave the decision up to you and feel confident that if you fly the aircraft frequently and change the oil and filter as recommended by Lycoming Service Bulletin 480F, you will get an excellent service life out of this engine.