For most of us who fly there is a memory or two burned into our minds that involves someone in a position of authority telling us that flying is not a practical pursuit.
It's happened to me. It's happened to my kids. Most of the people I know and work with have had a similar experience.
That being the case, it's not particularly surprising that many would-be pilots never make it through the FBO's front door.
Conversely, there's hardly a parent in America who hasn't urged their child to take up a musical instrument at some point. Maybe it's because they had a good experience as a cheerleader or a member of the marching band when they were a teenager. Perhaps it's because they thrill to the idea of seeing their little one up on stage playing a recognizable tune. It's even possible they see a future of wealth and privilege because their child becomes popular enough to make millions of dollars playing that instrument.
Anything can happen.
The comparison of these two pursuits is reasonable because the skills required to fly an aircraft are closely related to those required to play a musical instrument. Yet there are approximately 28 million musicians in the U.S. compared to only a shade over half a million pilots.
Do you see a ready-made market awaiting an invitation from general aviation? Many of us do.
John Zapp is the big dog at the Flying Musicians Association (Full disclosure: I am a member of the FMA). John's set out to make the connection between pilots and musicians not only more obvious, but more rewarding as well. The Flying Musician's Association is dedicated to not just inspiring others, but to educate and encourage them as well.
This isn't just hyperbole. They're doing more than just entertaining folks at fly-ins. They're doing their part to actively engage and grow the population of pilots. As part of that effort, the association provides scholarships to high school musicians who want to learn to fly. That's noble work.
John and I sat together in the show center tent at the DeLand Sport Aviation Showcase this last week. He let me plunk away at a folding guitar made by Voyage-Air.
I own something like 20 guitars, a number that is likey to get larger before it gets smaller. My collection includes smallish electric guitars, as well as bigger boxier models. I've got several acoustic models and styles, including a resonator with a brass-like finish that weighs a ton. Yet for all their differences, what all these guitars have in common is that they're too long to fit into a two-seat airplane without considerable effort, if it's possible at all.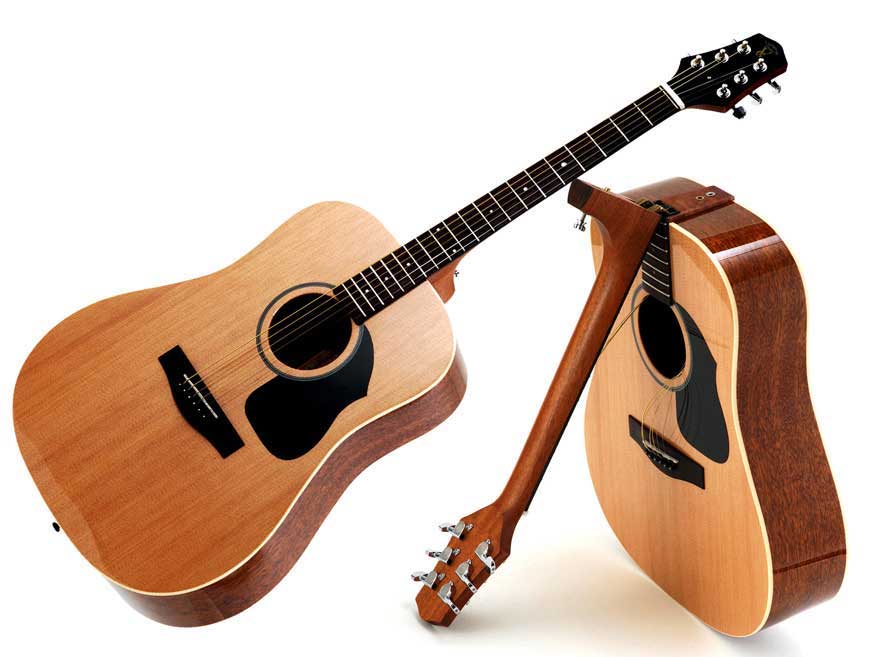 The Voyage-Air breaks at the neck, somewhat like a shotgun. A hinge keeps the two main pieces together, which prevents absent-minded folks from mislaying an important part of an otherwise fine musical instrument. It can be stored in a reasonably compact case, carried from town to town by air, and reassembled to play in a matter of seconds. It's a real innovation for those of us who feel a bit off if we can't play for a few days, but also can't carry our full-sized instrument in the airplane when we travel.
My collection may grow to 21 in the near future. You can never tell.
All this appeals to me for the simple reason that it's easier and more socially acceptable to engage a person in a discussion about learning to play an instrument than it is to engage that same person in a discussion about learning to fly.
Few people fear for their personal safety when picking up an instrument. I'm sure every pilot alive has had many, many encounters with folks who fear for their lives when considering a flight in a small aircraft.
Our experience on this earth presents each of us with myriad opportunities to push our comfort zone to an extreme. Over time that limit becomes a noticeable limitation, which spurs some of us to push a bit further out. Then we do it again. Over time life becomes bigger, better, and more rewarding for us.
That's not for everyone, however. It has often been said that it is difficult for many of us to achieve a goal if we don't identify with a role model we can emulate.
With that in mind, I have to applaud John Zapp and the Flying Musicians Association for targeting a population that may well be open to the idea of flying, even if they haven't been struck by the urge yet. Perhaps the exposure to other musicians who also fly will make an impression on them.
Sure, there are big name musicians like country artists Dierks Bently, Tim McGraw, and Aaron Tippin, or Parrot Head in Chief, Jimmy Buffet. Consider, Iron Maiden's singer, Bruce Dickinson, who actually pilots the band's transport category airplane when they're on tour. Half of Pink Floyd are pilots (guitarist David Gilmour and drummer Nick Mason), as is David Lee Roth of Van Halen fame.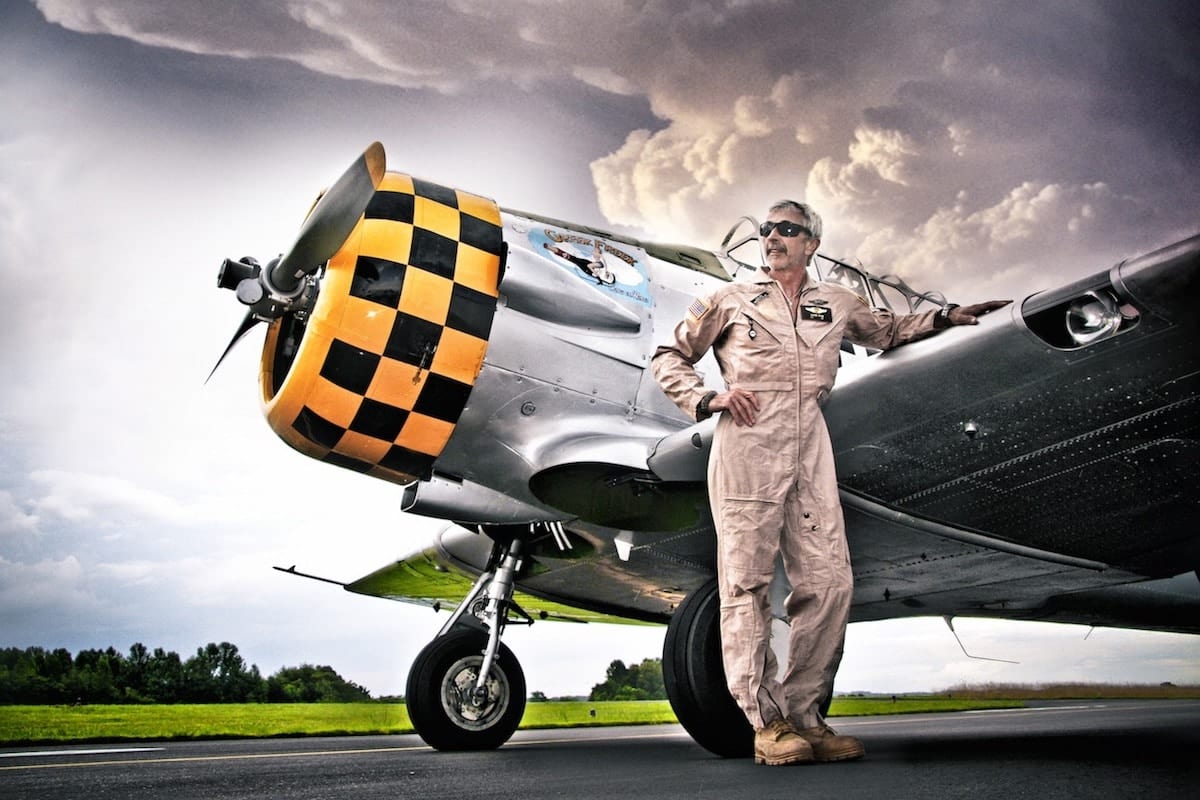 But there are lesser known musicians to connect with, too. Folks like John Zapp, or me, plunking away at a folding guitar in a tent at show center.
Having a role model to follow is important for many of us. However, our primary interest in that role model doesn't prevent us from making new discoveries about them and pushing ourselves to match their extended list of accomplishments over time.
I'm pleased to see the Flying Musicians Association embracing the opportunity to expose musicians of all ages and skill levels to aviation as an added benefit of their proven ability to play music.
With 28 million musicians to influence in this country alone, I can only hope their efforts are as successful as they are enjoyable to listen to.