It's a sad fact, but for pretty much the entire time I've been involved in aviation, the total number of pilots has been hovering at a less than impressive total, or dwindling to an even lesser figure.
Fortunately, that scenario isn't a permanent condition. The numbers fluctuate from year to year. Over the past decade the numbers have been relatively flat. Sometimes they go up a bit, other years they take a slight dip. But nothing monumental has happened to the overall number of men and women who are qualified to pilot an aircraft.
This past year, the numbers inched upward again. The number of people walking around with a valid FAA pilot certificate in their possession is up by nearly 25,000. That's good news. Very good news.
If I were to look into my crystal ball and make a prediction about which way those numbers might be headed in subsequent years, I'd imagine an uplifting tale of a growing pilot population, a more robust economy, and a long line of individuals who can point to aviation as the thing that changed their life for the better.
This prediction, rosy and glorious as it may be, is not without merit. We've been through the drought. We've seen what years of disinterest and obstructionism can get us. Now, we as a society are turning the corner and changing our ways. Late, but not too late.
There is hope. Real hope, for the first time in decades. No kidding.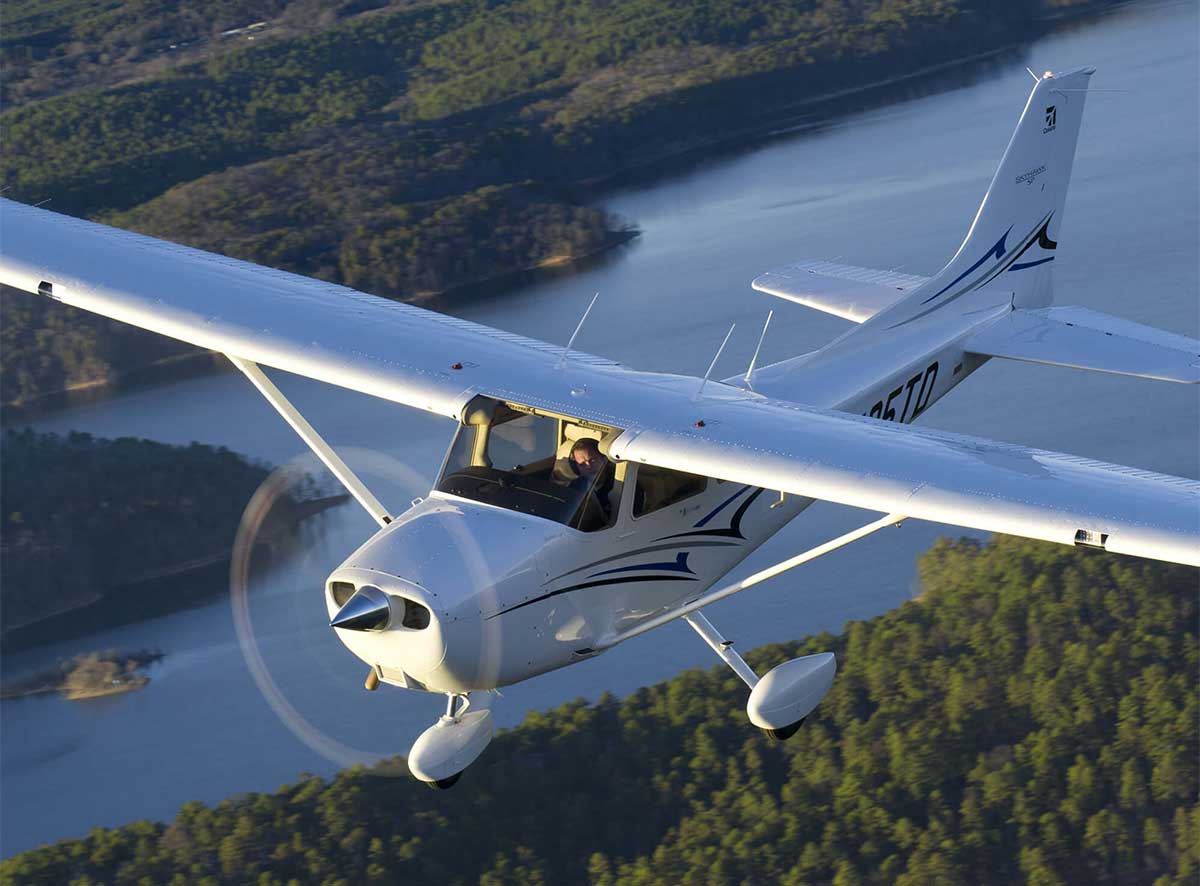 Years of hangar talk with other pilots suggest that my experience getting into aviation was not unique, and my experience was not good. The naysayers far outweighed the supportive nurturers as I headed out on my journey to become a pilot. From high school teachers and guidance counselors who less than graciously informed me I was neither smart enough or dedicated enough to be a pilot, to friends and family who parroted a similar message, my path to the cockpit met with frequent and significant resistance.
Equally difficult was my search for a flight school and instructor who had even a passing interest in helping me reach my goal. I was flying, but I knew nothing of the Practical Test Standards (now the Airman Certification Standards), specific tasks, or the various flight time requirements I'd be expected to have recorded in my logbook. I was literally led to believe that if I simply flew around with an instructor for 40 hours, I'd be issued a pilot certificate.
Ignorance is a terrible burden. Ignorance coupled with the profound disinterest of your support group is a recipe for failure. Thankfully, I was too stubborn to quit, as were so many of my peers.
Today, thankfully, we've got a very different story unfolding. The pilot shortage, as well as the dearth of skilled aviation tradespeople, has made a noticeable impact on the public at large. The Aircraft Owners and Pilots Association' Rusty Pilot seminars have brought thousands back from the sidelines, with some of the younger attendees considering the possibility of a career change now that they're actively flying again.

The flying club initiative has had a similarly beneficial impact. With the assistance of folks from AOPA, the Experimental Aircraft Association (EAA), and others who have a demonstrated interest and expertise, flying clubs are forming across the continent.
Thousands of pilots and pilot wannabes are finding that club life can significantly lower the cost of flying, while increasing the social satisfaction of being involved in aviation, and even provide networking opportunities that could lead a casual GA pilot into a career in the front left seat.
But even more important than all that is the effect aviation is having at the high school level, where kids are actively encouraged to pursue an education that will lead to a rewarding career. The number of adults involved in education who actively dissuade kids from pursuing aviation, as they did in my case, is dwindling. At the same time the number of educators who are introducing aeronautical lessons into their classroom are both encouraging aviation as an achievable personal goal, and creating a far more pro-aviation population in the process.
Combine two or more of these initiatives together and it becomes easy to see that aviation is on the upswing, perhaps for the long term. If dad or mom gets current using AOPA's Rusty Pilot program, then join or start a flying club, little Johnny and Jane can get into flying more affordably. There is a correlation between one program and the next and the next.
As you read this I will be in Key West, Florida, talking with 20 high schoolers who have formed a flying club in order to start their aeronautical journey more cost effectively, with the support of their peers.
Considering that even ATPs sitting in the left seat of widebody airliners often start out as private pilots building time in GA aircraft, this is a prime example of how a rising tide lifts all boats. Or in this case, the possibility of a lucrative, personally rewarding career opportunity can boost the number of GA pilots and create a more prosperous marketplace for one and all.
The good news is the numbers are up. The better news is there are mechanisms in place to keep the numbers headed upward for years to come. The best news is we all have the good fortune to embrace afresh a collection of technologies in transportation that have benefitted people the world over for nearly a century now.
The rust is coming off, revealing a brilliant horizon of opportunity available to anyone willing to snuggle up to it. That's true professionally as much as it is recreationally.
The numbers are up and I'm feeling more encouraged than I have in years. Life is good, indeed.