As a young man I developed the annoying and somewhat distressing habit of attempting to attain perfection in at least a handful of endeavors. It was a largely pointless pursuit, although it took me a number of years to recognize that sad reality.
For the vast majority of us, perfection is simply not possible. There may be instances, few and far between, where something that approximates perfection occurs, almost as if it was fated to be. Those are the rare moments when you just can't seem to do anything wrong. When the task you've struggled with for years is accomplished with tremendous ease and great satisfaction. Those moments are a wonderful gift, but they are not the norm.
As I perform the walk-around inspection prior to flight, I climb up to inspect the fuel load in my little Cessna. Literally hundreds of thousands of men and women have done and continue to do the exact same thing before they fly.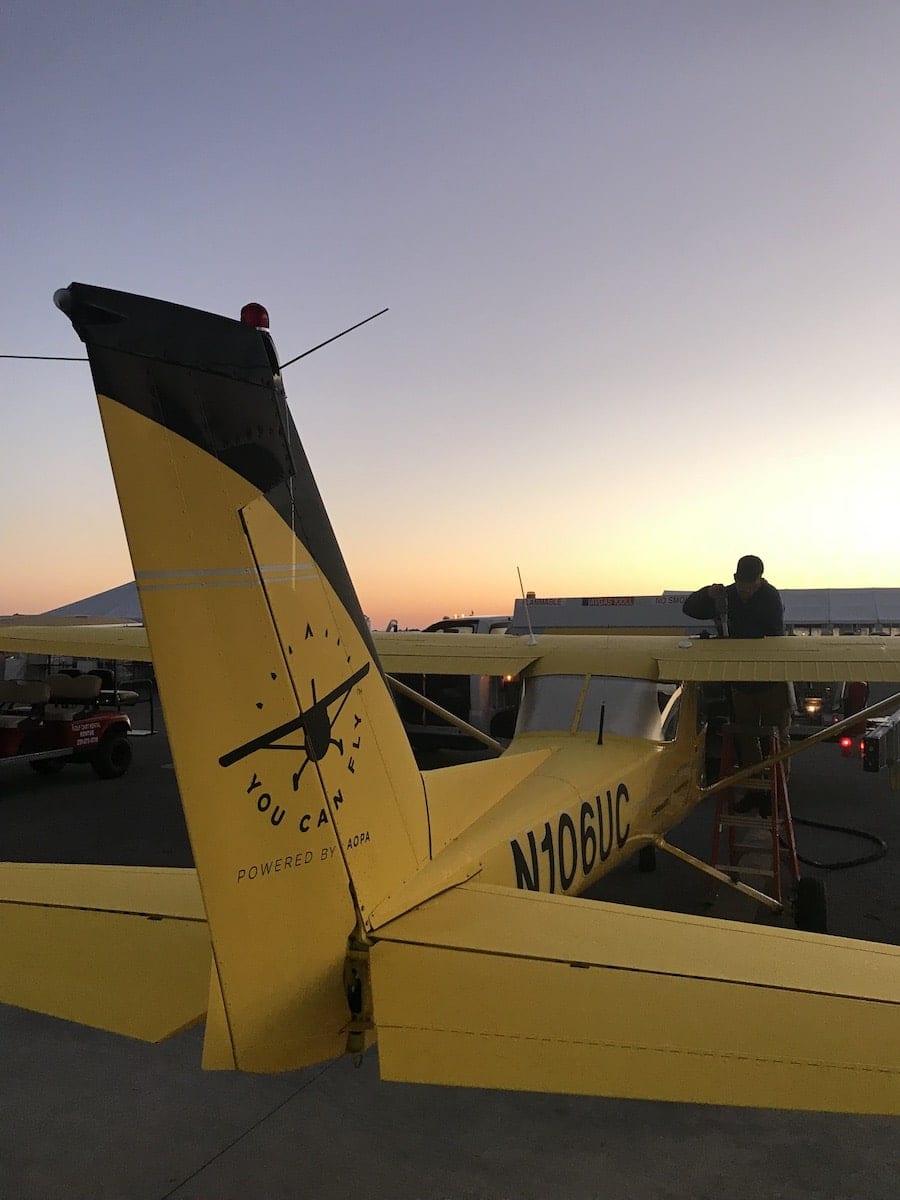 Like them, I take pride in keeping this wonderful, affordable, thoroughly enjoyable little airplane in good working order. I tidy up the cockpit and baggage area after each flight. I pull it out of the hangar and wash it when the shine of the finish begins to dull. I update the database in the navigation system on a reasonably timely basis. Because this is the airplane I'm entrusted with. That responsibility leaves an impression on me that lingers.

Yet, as I tighten the fuel caps into place, I notice the tell-tale signs of hail damage on the upper wing surface. The airplane is 40 years old, after all. It has seen use. While it was rebuilt to like-new standards only a few years ago, its purpose is to brave the elements and fly. It welcomes visitors to its cockpit when it's on static display and I welcome them to experience flight first-hand, too.
As a result of all that, what began as like-new is becoming a well-kept, but well-used machine. After a few annual inspections, the carpet doesn't fit quite so perfectly into the side panels as it once did. There are a few scuffs here and there. There is even a row of unpainted rivets on one side of the fuselage, a subtle indication of the installation of an ADS-B system.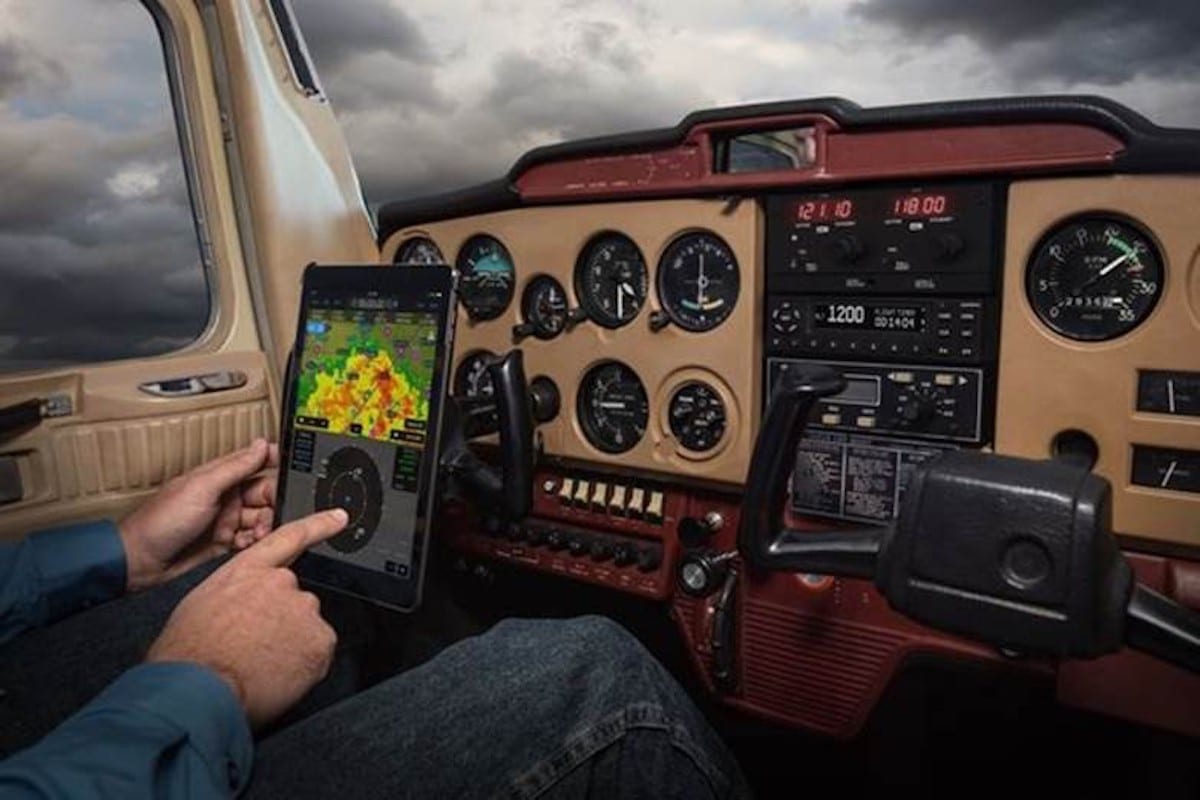 The airplane is serviceable. It's airworthy. It's reliable and fully functional and a boatload of fun to fly. But it is not perfect. Rather, it's within tolerance. As it should be.
Prior to my entry into aviation it was a stint working in a circuit board factory that shook me of my futile pursuit of perfection. My role was to operate a CNC router, the machine that cuts individual circuit boards out of the large panels that ease the production process.
The precision such a machine brings to manufacturing is impressive. Computer Numerical Control (CNC) machinery can drill, punch, cut, weld…whatever process is needed, with incredible consistency.
But they are not perfect. Nothing is. Nobody reaches that high bar. Not really. I'm glad I learned that lesson when I was young.
Drill bits and cutting tools experience wear. As they do, their dimensions change. As a cutting tool becomes smaller, the path is slices through the material becomes just a bit more slender.
The blueprints for the circuit boards I was cutting would specify a tolerance for the size of each board, specific to exacting locations and dimensions. The tolerance was typically no more than 2 or 3 thousandths of an inch. The third digit to the right of the decimal point. But even with such tiny wiggle room, barely perceptible to the eye or to touch, I realized the importance of not wasting time, effort, and money to achieve the unattainable. The goal was to produce something that was good enough. Within limits. An acceptable part.
The airplane I fly is not flawless. But then, no airplane I've ever flown has been flawless. Many have been seriously lacking in creature comfort, with a smattering of inoperative switches, instruments, and gauges. More than one or two were questionable enough that a conversation with maintenance was required to soothe my concerns about its airworthiness.

For all their faults, they were airworthy. Decades after they'd left the factory floor they were still doing what they were intended to do, and their capacity for upgradability hadn't been reduced one iota. Like the Cessna I fly, any one of them could have been brought back to like-new standards. Not perfect, but pretty darned sharp with an impressive extension to their useful life.
The same principle can be applied to pilots as well. To me and you. The Airman Certification Standard for every certificate or rating includes a tolerance to be adhered to, from Sport Pilot all the way up to ATP. The goal is not to be perfect, it is to fly within those tolerances. Plus or minus 100 feet on altitude. Plus or minus 10° on heading. The goal even includes a standard for bank angle during steep turns, Chandelles, and Lazy 8s.
So, if you should see me flying along and notice that I am 100 feet off my altitude, or straying a few degrees from my planned heading, do not fret. I am fine. I'm just enjoying my time in the air. Allowing myself the freedom to be under control and within limits, while not stressing about being bang on every number every minute I'm aloft.
Of course, every well performed flight ends with a landing. And I strive to be within tolerances there, too. Right on the centerline. Or as close to it as I can get. Crosswinds be damned.