When I was in flight school all those years ago, my next-door neighbor was a tall, thin fellow named Scott.
A native of Montana, Scott was a bit of a wild man when judged by suburban central Florida standards. I liked him. Still do. We flew together often, even making our commercial long cross-country flights together. Each in a Cessna 152, we set out from Sanford for Key West. We grabbed lunch then turned around to head home again. Neither of us got home until the next day, but that's another story for another time.
It's a good one, believe me.
Today, Scott lives on a gorgeous tropical island in the Pacific called Guam. He's been there for years, flying left seat in a big Jet-A burning beast for a major airline. During the COVID-19 isolation he's been holed up on an equally inviting Indonesian island known as Bali.
Life worked out for us. Largely because of our decision to get into aviation professionally and stay there.
Early this morning I shared a post on Facebook that I'd originally put up a year ago. It featured high school students from Highlands County, Florida, assembling the parts of an Aircam at the EAA Hangar on Sebring Regional Airport.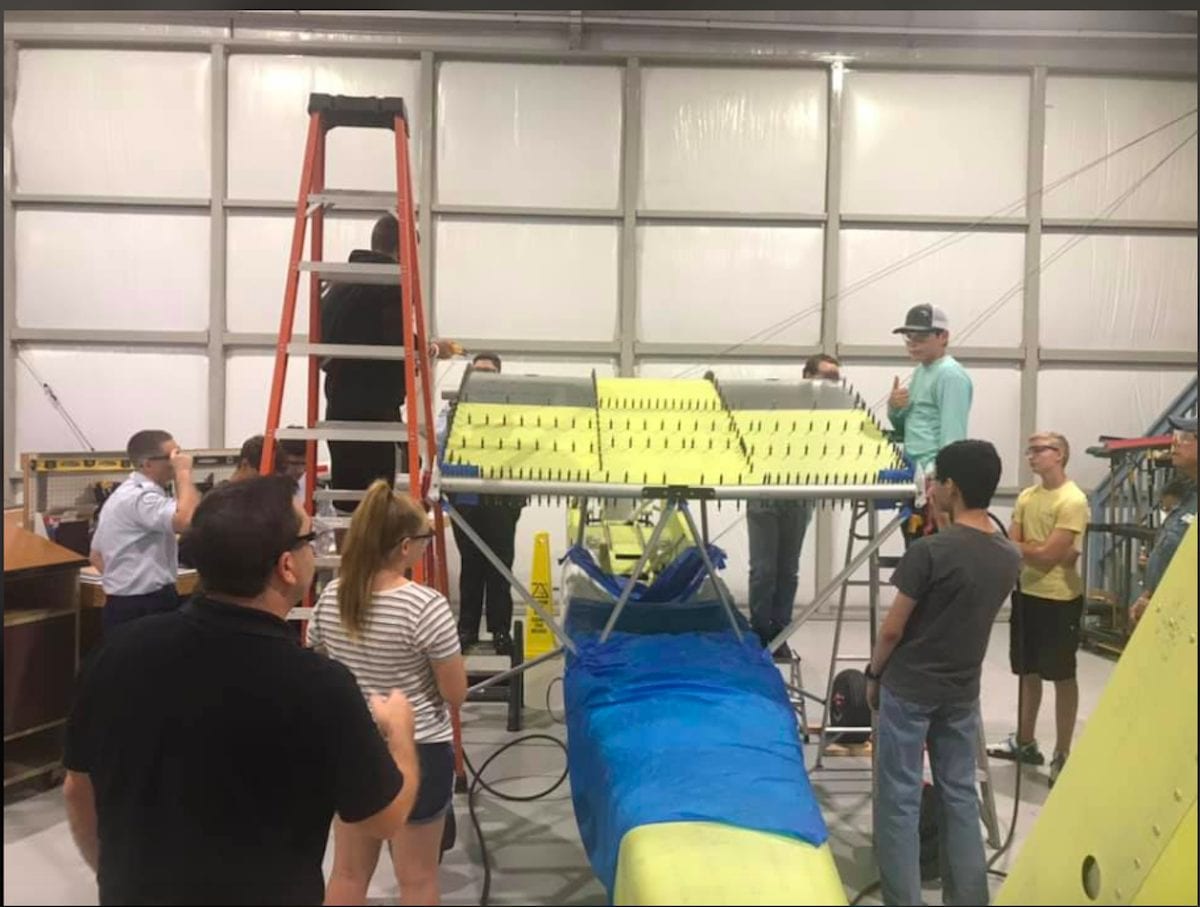 In the post I included a photo of a heavily Clecoed wing section being assembled by students. I also invented a conversation between a student and their parent. It went like this:
Dad says, "So, what did you do at school today?"
Kid says, "I'm helping to build an airplane."
Dad replies, "That's great. Is it one of those RC thingies or a foam model?"
Kid answers, "No, Dad. It's all metal. Aluminum. It's a real airplane."
Dad queries, "A real airplane?"
Kid replies, "Yeah, a real airplane. We drilled out the upper wing panels today. It was a great day."
Long pause.
Dad asks, "Can I come to school with you next week?"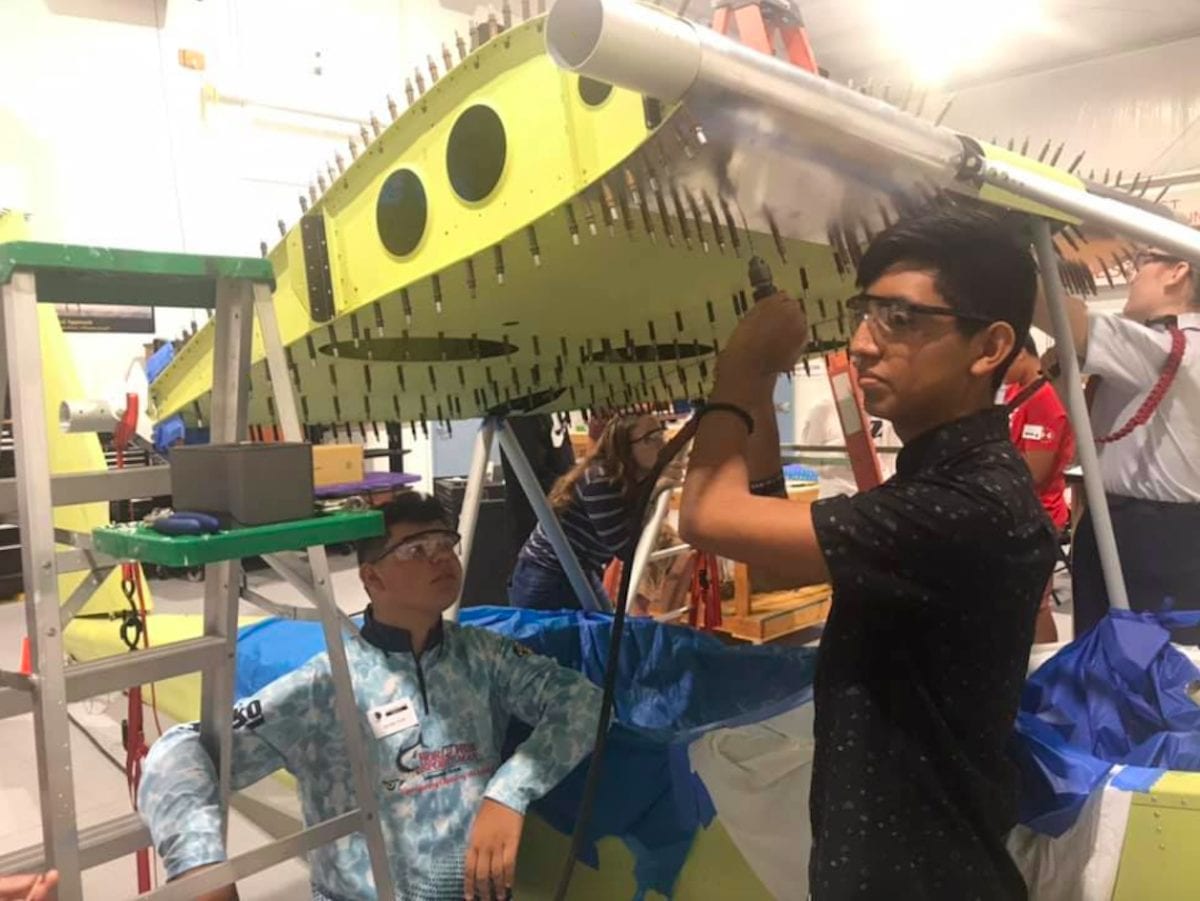 Although the conversation is an invention of my imagination, the germ of a thought that sparked it is not. A group of high school students, from three different high schools, actually built an airplane under adult supervision. I use the past tense "built" because the airplane is finished.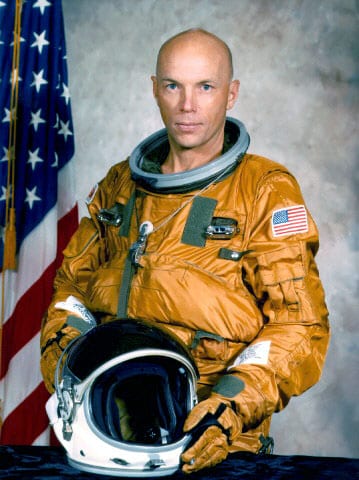 The airplane is in Ohio this week. It's been inspected by the FAA and is flying off the initial time that will allow the finished and flying airplane to return to Sebring where the students will rejoice with its owner as the builders and their creation are reunited on the same spot where the aircraft was built.

It's worth noting that the owner is Story Musgrave, who was intimately involved in the project from start to finish. Yes, that's the same Story Musgrave who flew on all five Space Shuttles. The same Story Musgrave whose spacewalk fixed the Hubble Telescope.
Having good role models is way better than having heros on television you've never actually met. I'm betting there is a group of teenagers in Highlands County, Florida, who know this lesson pretty darned well.
From literally halfway around the world, as I sit with my morning coffee, Scott hangs out after dinner enjoying the evening air. He sees my Facebook post, noodles the idea around a bit, and writes in response, "How do I sign my daughter up? Is it limited to Florida residents?"
A brief exchange ensues, but the message from my old friend brings up an issue that needs a resolution — and maybe, just maybe — the Year of COVID has given us one gift we can put to good use. Distance learning. Serious, distance learning.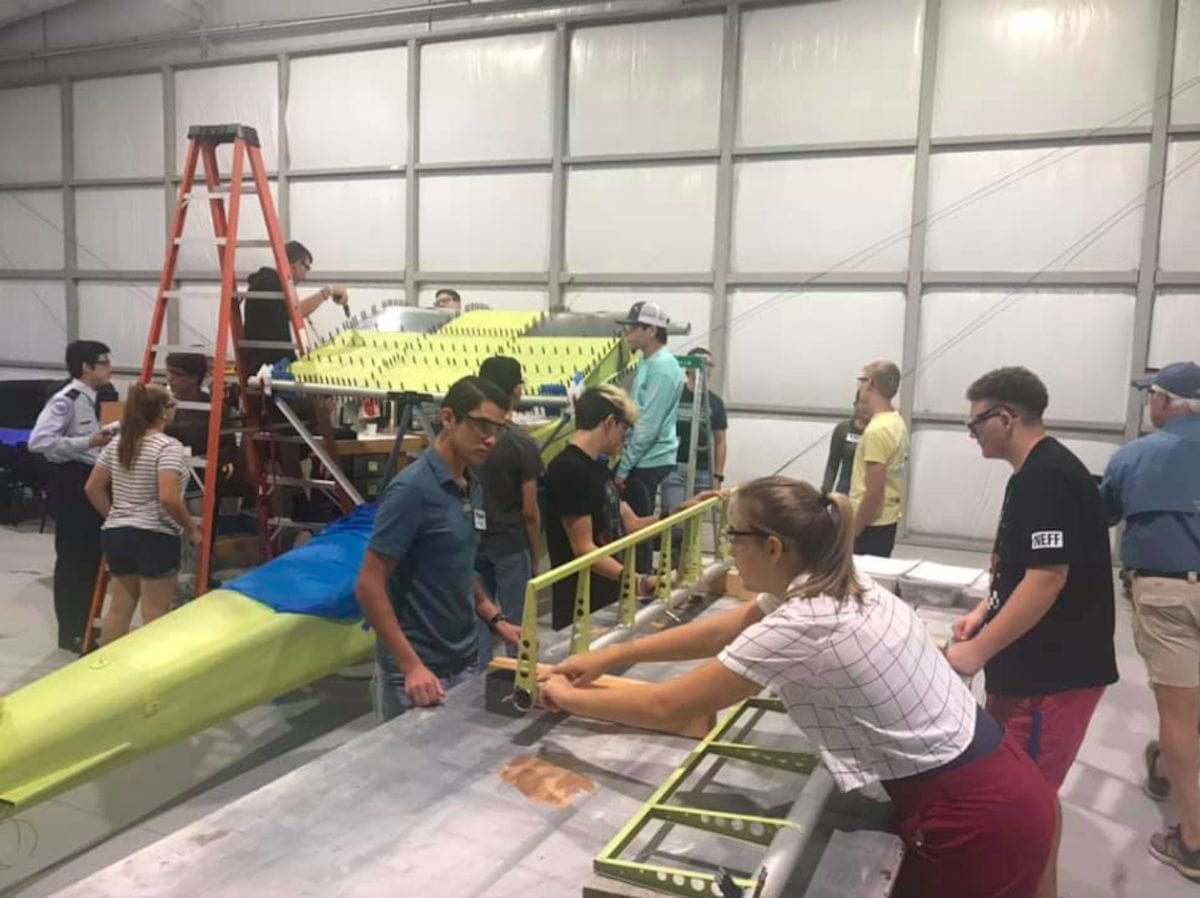 There are more than 8,000 high school students currently working with the STEM curriculum my team supports. Beyond that there are other programs, both large and small, putting real effort into introducing students to aviation in a meaningful way.
But what about students who live on the outskirts of Traverse City, Michigan? Or downtown in Jacksonville, Oregon? Perhaps teens in and around Dahlonega, Georgia, or Taos, New Mexico, want to get into aviation while they're still in school. Or Scott's daughter Riley, in Guam, with dreams of being competitive in a far larger world than the one she grew up in?
The one thing all those boys and girls have in common is the Internet. The technology to reach out to them exists right now. And while it would be comforting to believe a large corporation would develop a program that could speak to these kids and their teachers and begin the journey in a few years, you and I have the ability to do that right now. Today. All we need is the initiative and a high-speed Internet connection.
I'll bet you've got at least one of those two things right now. 
Imagine the potential impact if you were to pick a small town somewhere, contact their closest high school and tell the science teacher, "Hi, my name is (your name here) and I'm a (pilot, mechanic, engineer, air traffic controller, meteorologist, airport administrator, etc.) and if you would be interested, I'd be happy to do a distance learning session with your kids once a week to explain what I do, how I got here, and answer any questions they might have."

Maybe the science teacher will be thrilled to have the opportunity. Or maybe they won't. Either way you'll have made a serious attempt at spreading the word, sharing your experience and insight, and maybe, just maybe, opening up some kid's mind to the possibility that life has a lot more to offer than they ever dreamed possible.

Become the role model you wish you'd had as a young kid. All it takes is a phone call, or an email, and the commitment to follow through with a longer conversation.
We can all do that, can't we?