As the official 75th commemoration of the end of World War II is celebrated in Hawaii, Sept. 2, 2020, the Legacy of Peace Aerial Parade will fly over the USS Missouri and USS Arizona.
Taking part in that aerial parade is "Old Glory," a B-25J owned by David Prescott and the Prescott Foundation in Latham, N.Y.
As Prescott was preparing to ship Old Glory to Hawaii for the commemoration, he took some time to share how he became interested in aviation and, eventually, warbirds.
"I was born in Iowa, living most of my childhood on a small pig farm in New Hartford in Butler County," he began. "Butler County is the only county in Iowa that does not have any stop lights, a hospital, or a movie theater. There are also no national fast food chains in Butler County."
Prescott's passion for aviation began with his father, a machinist at John Deere.
"My father always had a passion for aviation as we built my first model airplane, a F4U Corsair and enjoyed watching 'Black Sheep Squadron' as he dreamed of owning an ultralight someday," Prescott reminisces. "I enjoyed watching crop dusters spray local fields as my opportunity to see aircraft was limited with our location."
The family ended up relocating to Minneapolis when Prescott was in his teens. He joined the Navy Nuclear Power Program just 10 days after high school graduation.
"While serving the US Navy I continued my drive to fly someday by completing my college degree in my free time while deployed," he says. "I was awarded Sailor of the Year due to my drive to change with technology as I also continued my other passion with computers."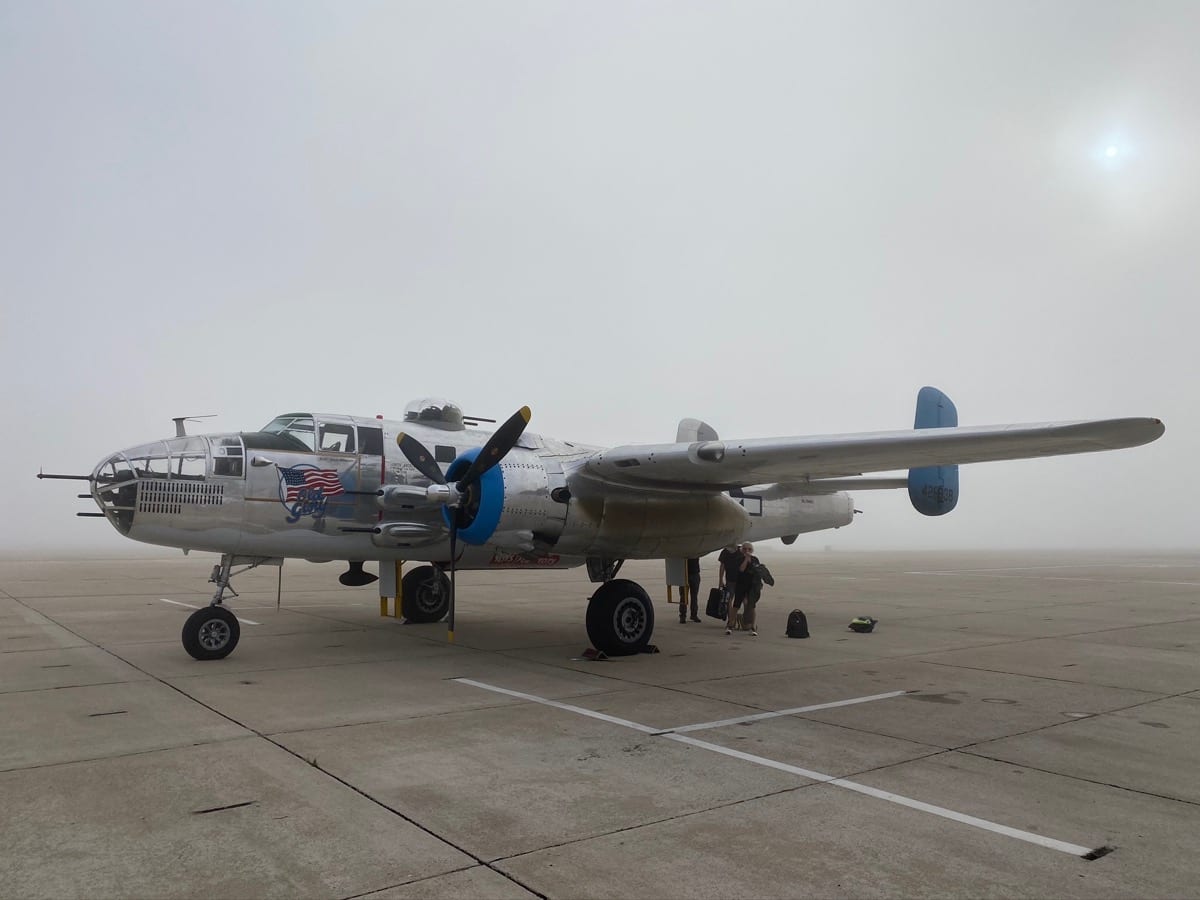 He started lessons towards his private pilot certificate and was rewarded with his "dream assignment" of Office Candidate School and Flight School in Pensacola, Florida.
But it was not meant to be.
"With the start of my family, I opted to leave for civilian life," he said.
But that didn't stop his interest in aviation.
"As I began my corporate journey with Time Warner Cable leading data engineering, I was able to find a group to join to buy my first airplane, a Grumman AA-5, which allowed me the experience of a sliding canopy," he reported. "Later I started Integra Optics, which allowed me to expand my aircraft fleet, starting with an experimental Corsair, a 1/2 scale WAR F4U replica, followed by a few T-6 Texans, one of which is Tora 101, a converted T-6 that was used in the movies 'Tora Tora Tora', 'Midway' and TV series 'Black Sheep Squadron.' An opportunity to acquire an F4U from a museum collection led to obtaining a 1945 FG-1D, 'Ruthless II,' which is currently being restored to flight."
In June 2019, Prescott sold Integra Optics, which left him with more time to focus on warbirds.
"This is when 'Old Glory' found me and I brought her home to join the team," he says.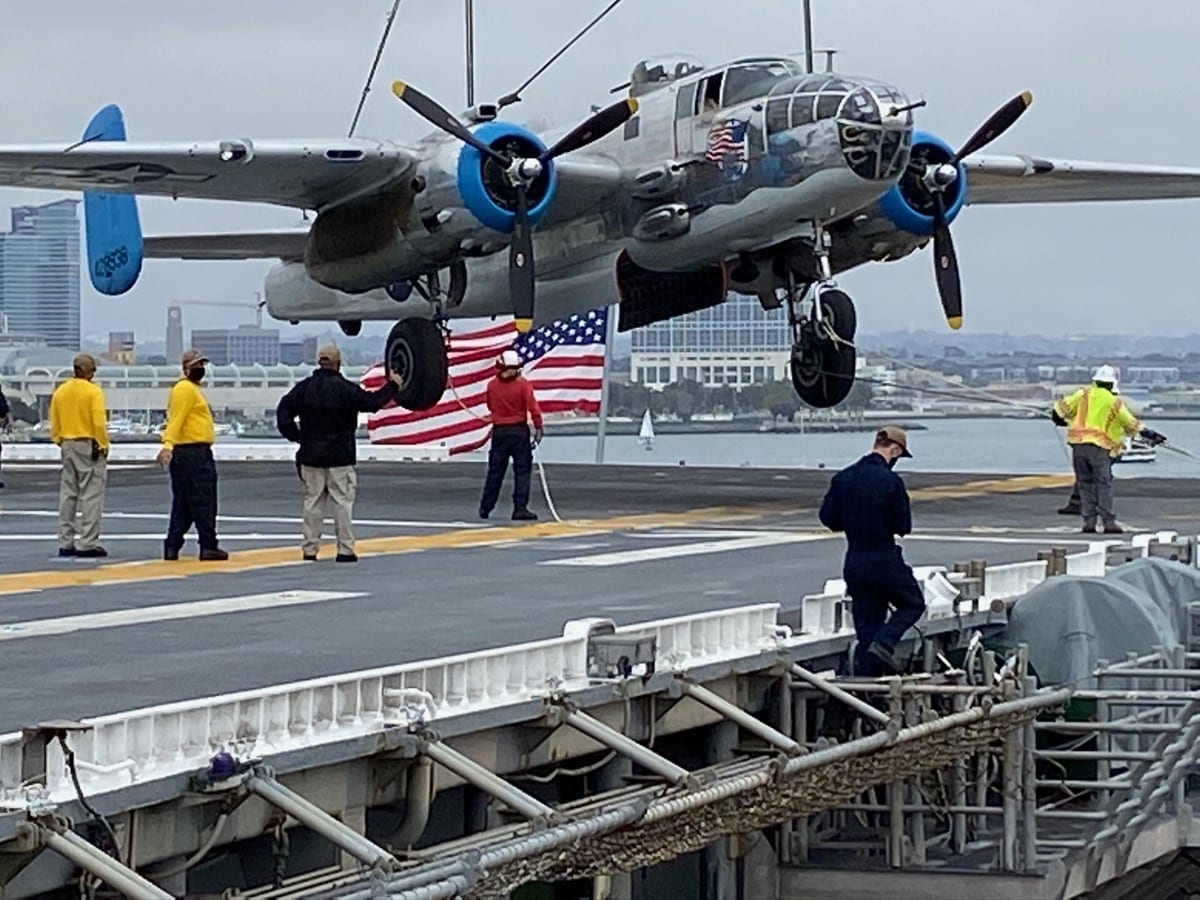 Prescott created The Prescott Foundation, The Hangar at 743, and the Warbird Factory, all based in Latham, N.Y., to house his collection, as well as provide maintenance, repair, and restoration for other warbirds.
"Airshows, exhibitions, and special events establish The Hangar at 743 as an accessible living museum, providing opportunities to educate and inspire all who experience our collection," it says on the foundation's website.
A Secondary Mission
Besides participating in the 75th anniversary aerial parade, Old Glory had another mission with its trip to Hawaii: It carried 30 pallets of toys for children in the Hawaiian Islands.
"Since getting out of the Navy, I have always been a participant in the Marine Corps Toys for Tots program," Prescott said. "At times I even used my company as a distribution warehouse for the region. Old Glory was able to participate in this journey by carrying a load of toys supplemented by a truck load of pallets to Hawaii for this mission."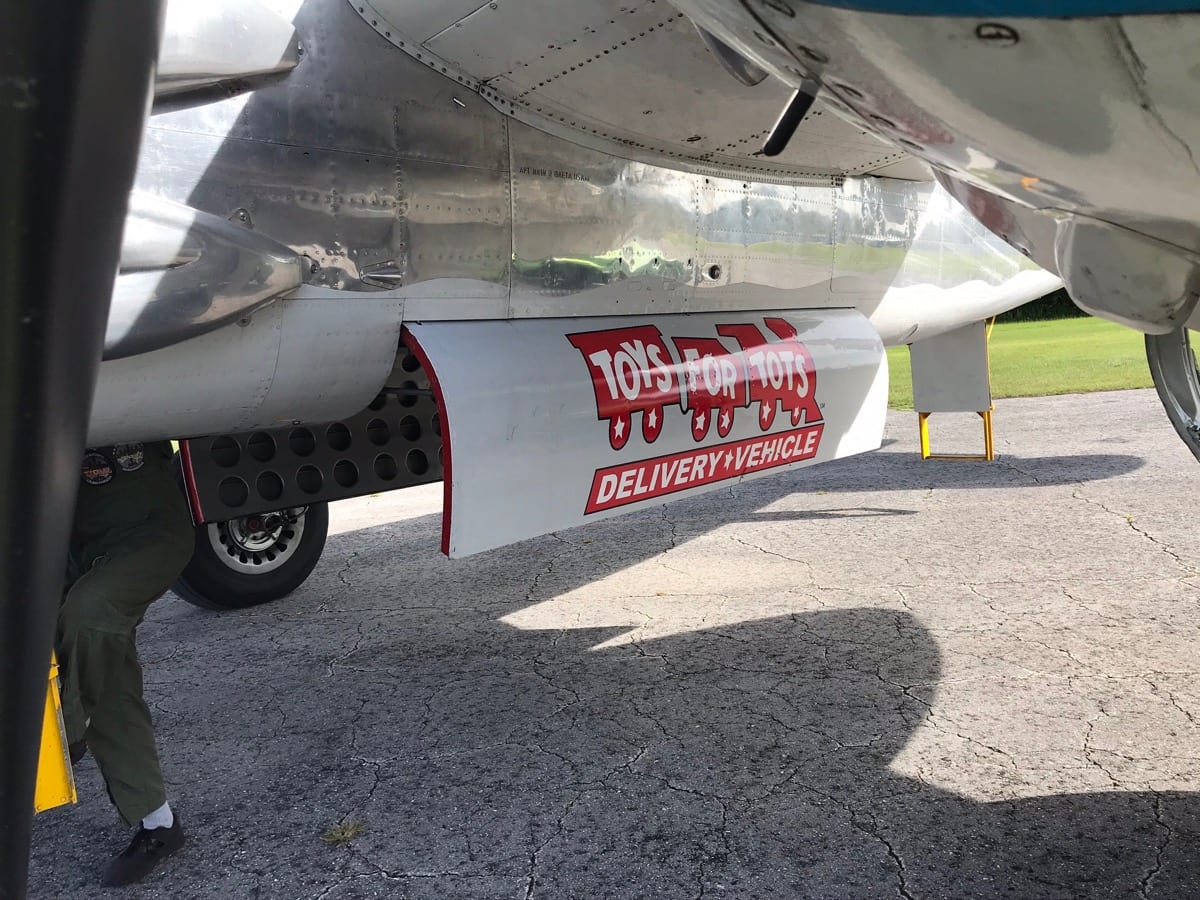 How You Can See the 75th anniversary events
You can watch the 75th events in Hawaii live on 75thWWIICommemoration.org or on the organization's Facebook page.
This is also where you can see the events planned for Sept. 23-26 in Washington, D.C., to commemorate the 75th anniversary of VE Day (Victory in Europe).
See the Warbirds Over Hawaii
Fred Johnsen, the force behind the Airailimages YouTube channel and the Of Wings & Things columnist, posted a video to YouTube that shows the warbirds flying over Hawaii in preparation for the aerial parade.
You'll see Old Glory right at the beginning of the video.