Lots of doubters expressed opinions in the weeks and days before the 12th running of the Midwest LSA Expo in Mt. Vernon, Illinois.
After all, we have seen the cancellation of major airshows, such as SUN 'n FUN and EAA AirVenture Oshkosh, plus hundreds of non-aviation gatherings. Could this sector-specific show work while the big events succumbed to COVID-19 concerns?
I can only express one person's opinion, but reflect a number of comments I heard that went like this: "Thank goodness for Mt. Vernon Airport Manager Chris Collins and his contingent of orange-shirted volunteers who hosted this event."
To me, "success" means no accidents (none happened) and a decent turn-out that got pilots in new aircraft and vendors the sales that sustain them (both happened).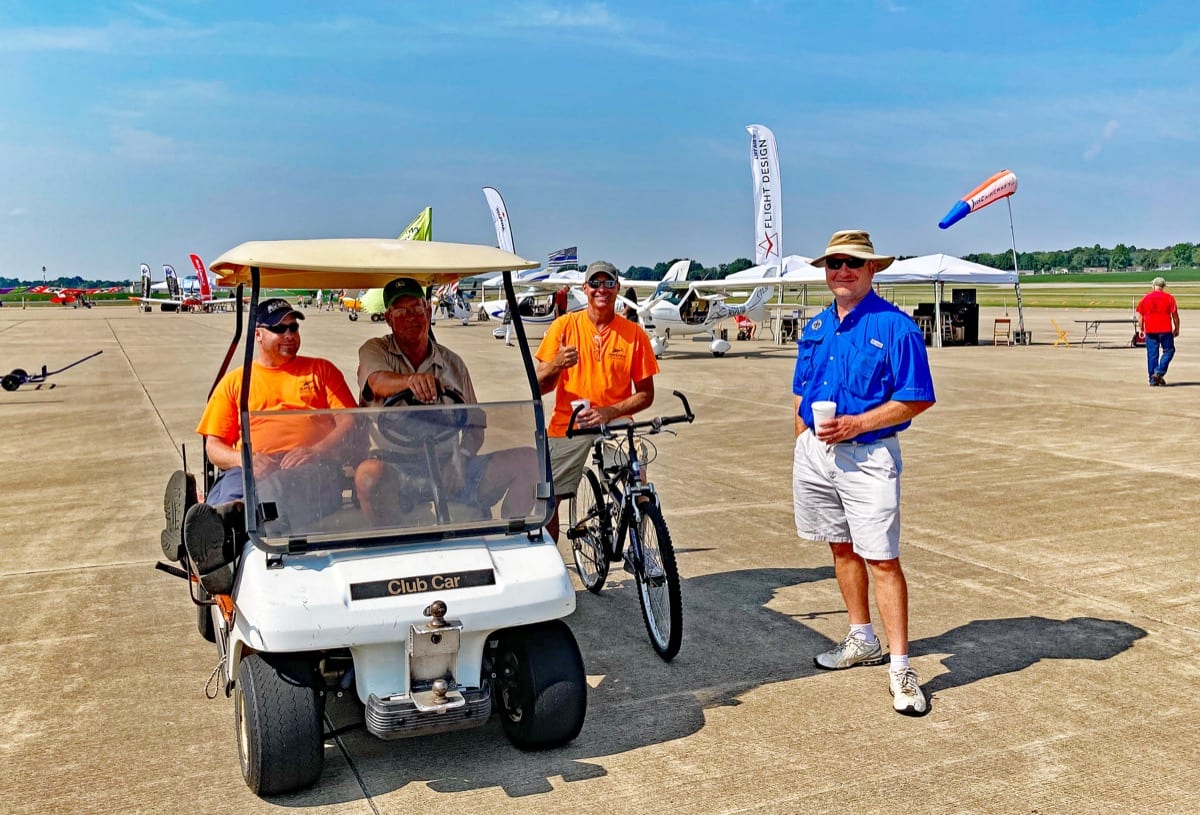 In a typical year, the Midwest LSA Expo attracts between 1,500 and 2,000 pilots for the three days of event. My casual estimate is that 2020 was as strong as prior years — perhaps it was even up a bit. No one knows more.
Midwest does not charge a fee to enter and with more than one entry gate, any effort to count heads would be futile.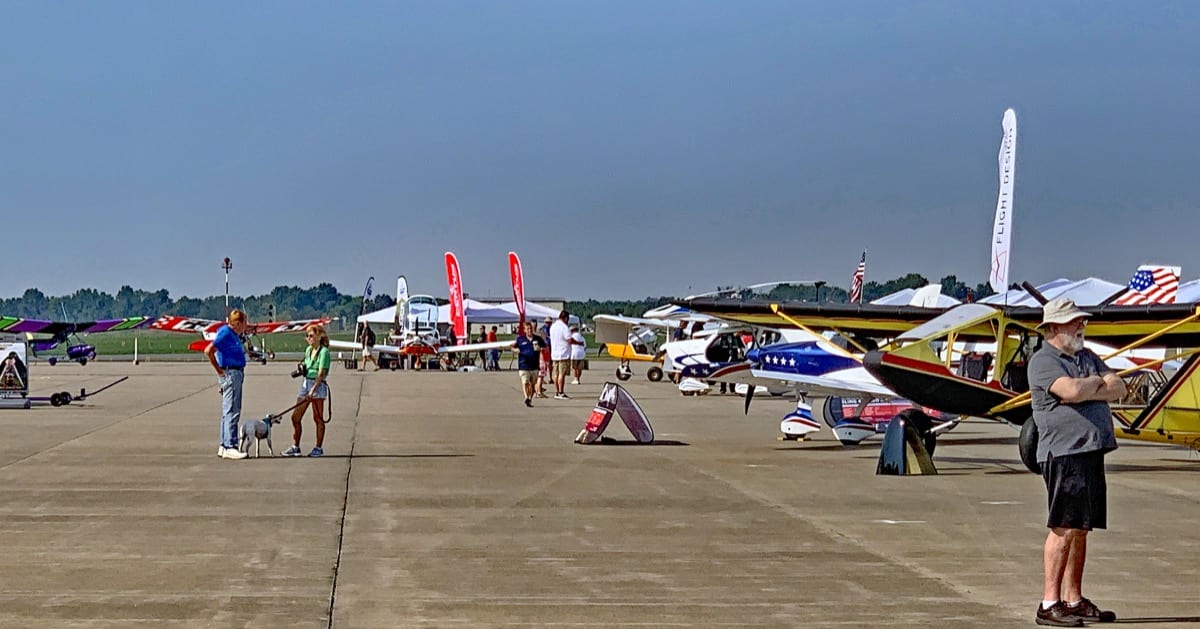 Admittedly, I am guessing, but having been to all but one of the 12 events, I think it was at least the same and possibly better than earlier years.
That estimate is despite a crippled economy and a substantial share of the population that is so nervous about COVID that they will not venture out to an event like Midwest.
Countering that were many who either braved the risk of exposure — while taking normal precautions, I hasten to add… I saw no one acting irresponsibly — or others who believe the country is finally emerging from isolation and fear.
Yet it wasn't only attendees who could not or did not make the show, which was held Sept. 10-12, 2020. Six or seven committed vendors failed to appear. The reasons were varied.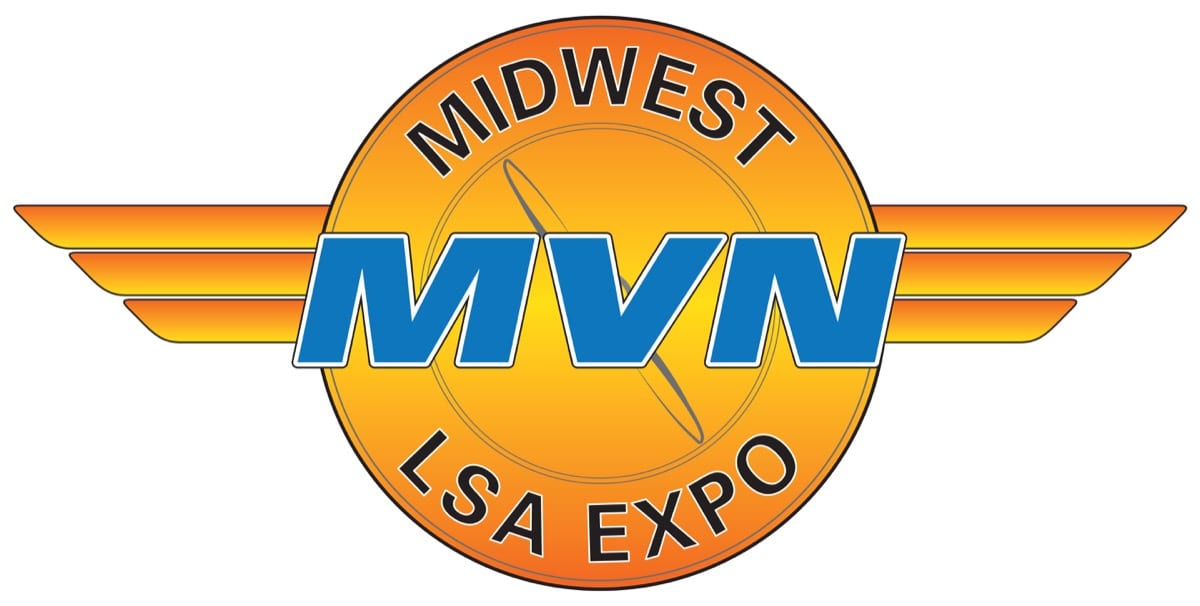 At least one was reportedly told by their home state authorities that if they left they might not be allowed back in the state (presumably without some caution like mandatory quarantine). While this may seem like government overreach to many, employees of that vendor who would not be traveling stated concerns about getting exposed by those who did travel. Hit with both worries, the company backed out.
At least two vendors who wanted to attend could not get an FAA inspection in time. This was not those companies dragging their feet. Instead, it is because FAA staffers are mostly hunkered down at home and agency personnel are not permitted to go out and do inspections. U.S. Customs inspectors were under similar constraints and so import processes have been greatly hampered.
At least two more companies experienced serious weather between home and the show, although Midwest 2020 enjoyed nearly perfect conditions. Plenty of demo flights attest to this. Several vendors filled their demo schedules.
Add those vendors who had promised to attend to those that did and Midwest 2020 might have been a big year. Even without them, it was healthier than I first feared.
For those readers who are concerned about what might follow in the weeks after the show, I wish to say that this show has been "socially distanced" since its first event. Plenty of wide open space in the sunshine notably reduces the chance of virus exposure. Some vendors asked prospects to mask-up before getting in the cockpit for a demo flight.
Midwest 2020 proved to be a rather normal year, even considering the drama this country has faced in recent months. However, one category of light aviation appears stronger than ever.
Part 103 Phenomenon
Too many people think one of two related things:
Aircraft are not affordable unless the aircraft is used and perhaps 40 years old; and,
Part 103 is dead or unknown, when in fact it could be one of the most vibrant areas of aircraft sales in 2020 (and actually for a couple years before).
Part 103 may be aviation's most interesting segments. The entirety of the FAA regulation governing these aircraft — officially, "ultralight vehicles" so FAA need not regulate them as "airplanes" — can be printed on the front and back of a single page of paper. Nothing in the rest of FAA's regulations even comes close.
A Part 103 vehicle requires no pilot certificate, has no medical requirement whatsoever, does not need N-numbers, can be fully maintained by the owner or anyone, and the aircraft can be built and sold ready-to-fly. (No Part 103 vehicle seller I know will sell the flying machine without first determining the customer can safely operate it, but the FAA does not demand this caution.)
Several different Part 103 three-axis aircraft …'er vehicles … are available for $17,000-$35,000 fully built and ready to fly. These are brand new aircraft for less money than the average price of a new car in America in 2020. Competition is vigorous.
In numerous articles on my website, ByDanJohnson.com, I've documented many examples of Part 103 ultralight aircraft doing better than I can remember for many years. Several producers of Part 103 flying machines are chock full of orders and seeking ways to deliver more without overburdening their enterprises. This should encourage fans of affordable aviation.
Pilots appreciate the economy of a single seater that can be significantly more affordable than sophisticated LSA. However, this does not mean these are flimsy, throw-away aircraft.
Indeed, most producers today make well-proven and airworthy aircraft that have enjoyed steady evolution and development, making these entries very desirable. No longer are these the bare-bones, no-frills, underperforming aircraft of decades past.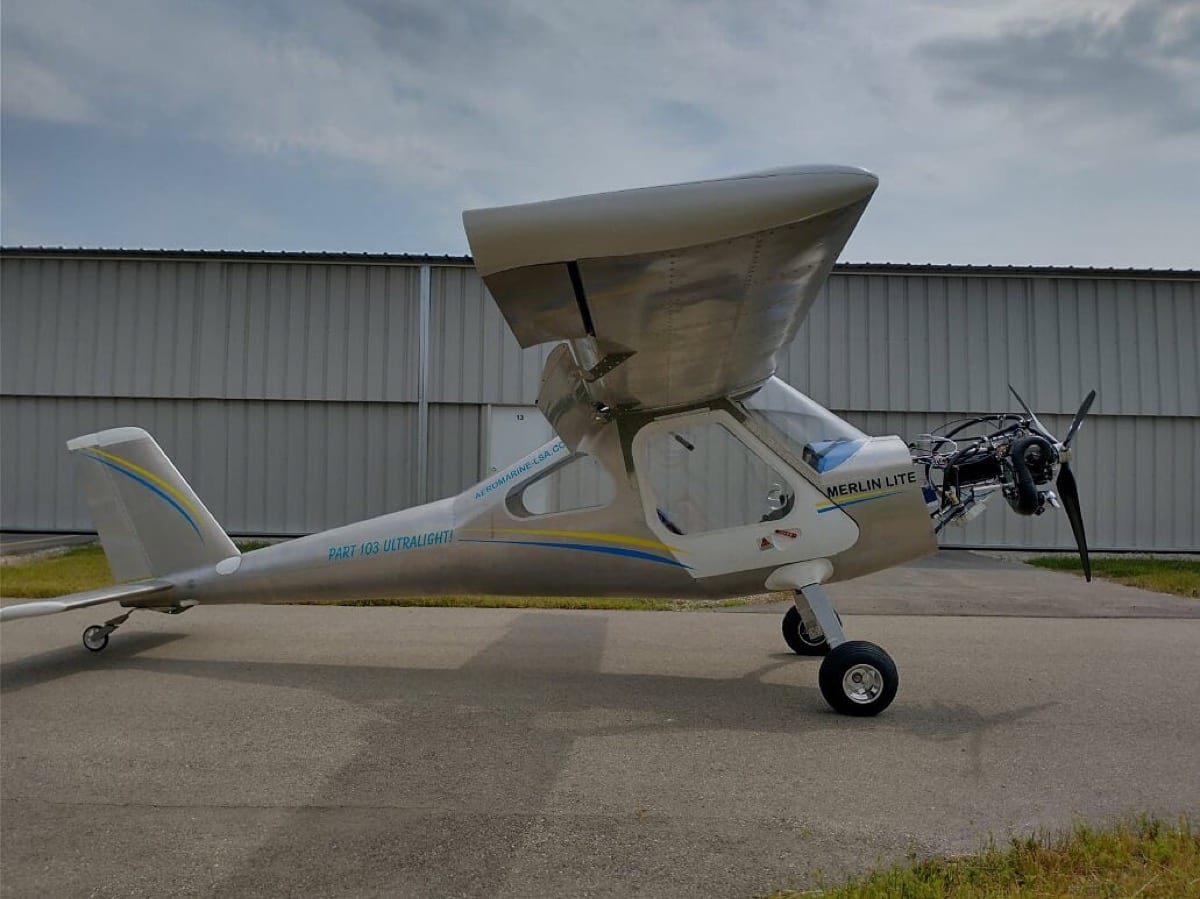 My most popular article of the year featured the Aeromarine LSA Merlin Lite. Published just before Midwest 2020, this story positively electrified readers and speaks to the emergence of Part 103 into a new league. This all-metal, fully-enclosed, full-featured Part 103 aircraft provided more interest at the event where it was debuted.
In case you think an all-metal, fully-enclosed Part 103 must be too heavy, I can report that we used six non-commercial scales in rotating positions to produce numbers from 271.6 to 274.1 pounds of total empty weight. Using the allowed calculation for a whole-airframe parachute system in FAA Advisory Circular 103-7, a Part 103 vehicle can weigh 278 pounds, suggesting Merlin Lite should comfortably qualify. A subsequent weighing with certified scales will follow but by rotating use of six different scales I came away impressed that Merlin Lite can indeed make Part 103's tight weight limits.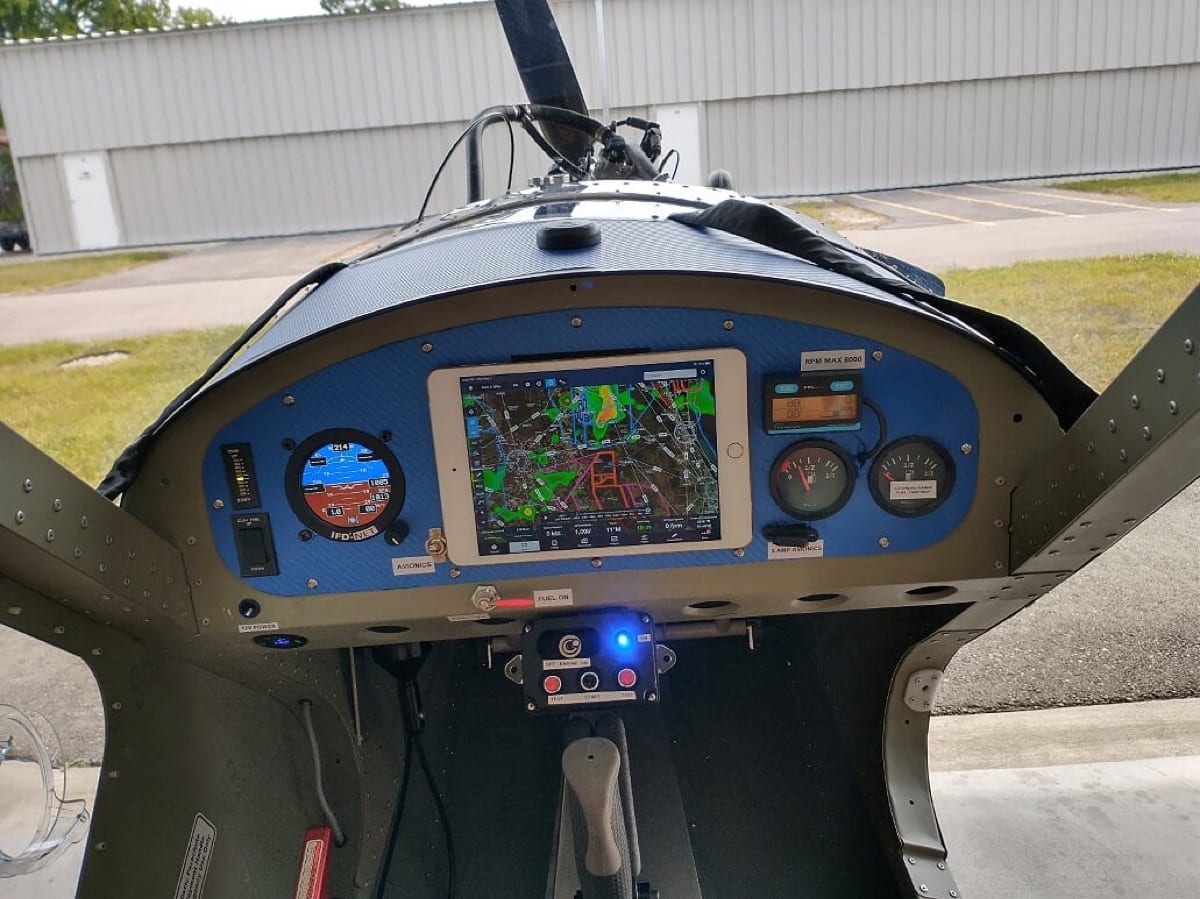 Of course, speeds will also have to conform, but Merlin Lite developer Chip Erwin expressed confidence that the airplane will stay Part 103-compliant. The weighed aircraft was not a stripped-down version, but had most of the equipment on board that everyone will want.
The first exhibit at Midwest by Tri-State Kites was a splash with seven different, colorful aircraft on display. With multiple Part 103-capable Smithsilver aircraft, this regional company is likely to increase its footprint in American aviation.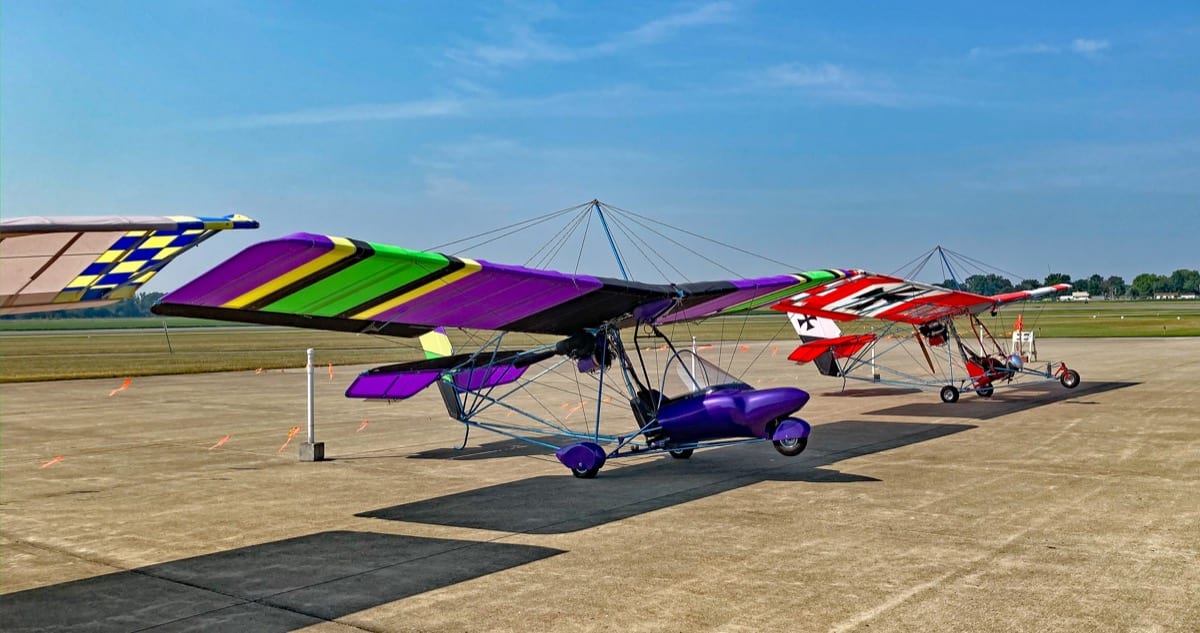 We also saw Part 103 weight shift vehicles — Rev from Evolution Trikes (also reporting its best-year ever) — and powered parachutes from Infinity, including its single place Challenger.
LSA
Among three-axis LSA, longtime Flight Design representative Tom Gutmann, Jr., of Airtime Aviation, offered his reaction to the new F2 model from Flight Design, which he got to fly for the first time at Midwest 2020.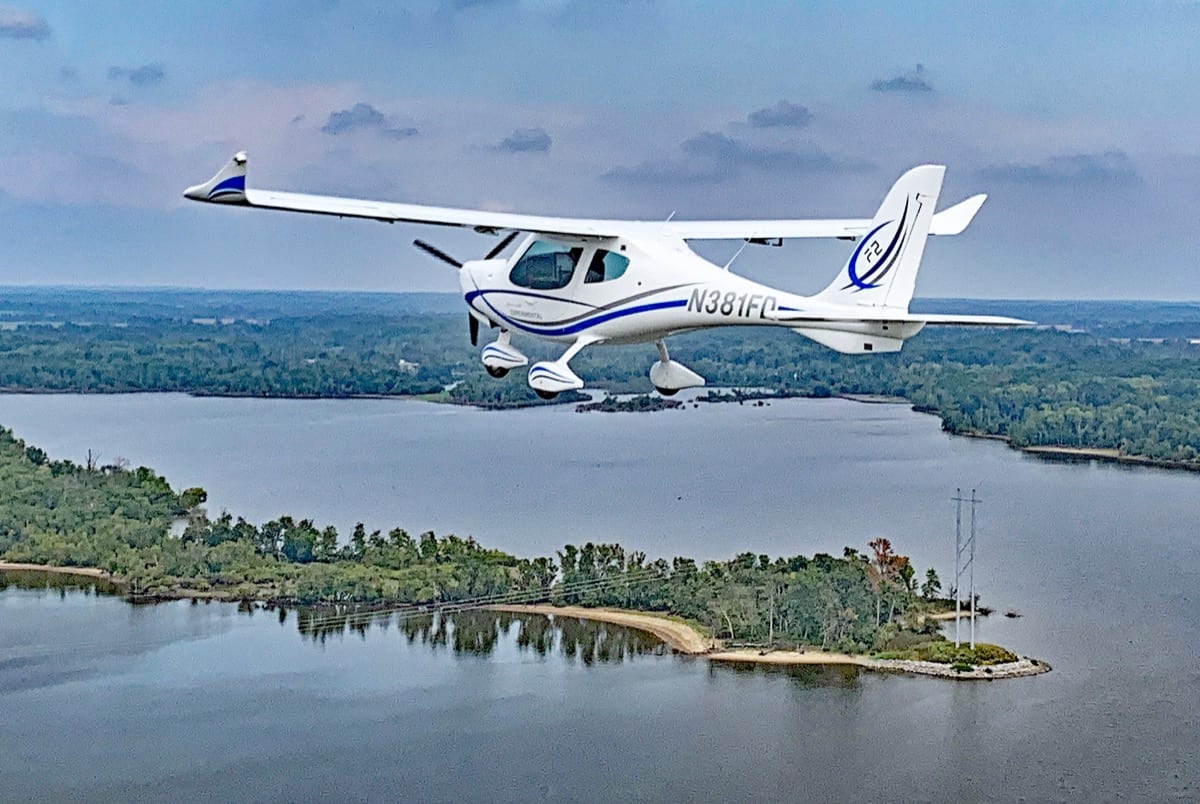 Tom is a very experienced pilot with an extensive background in all Flight Design models. Short answer: He loves the new model, saying it offered a flight experience similar to larger aircraft.
I also interviewed Daniela Knoll of Aerosport about numerous improvements to the very affordably priced Bushcat from South African builder SkyReach. The well-established model is available as a fully-built LSA or kit-built version — on tricycle or taildragger gear and with a float option. It sells a brand new, ready-to-fly, and fully FAA-accepted LSA for less than $90,000.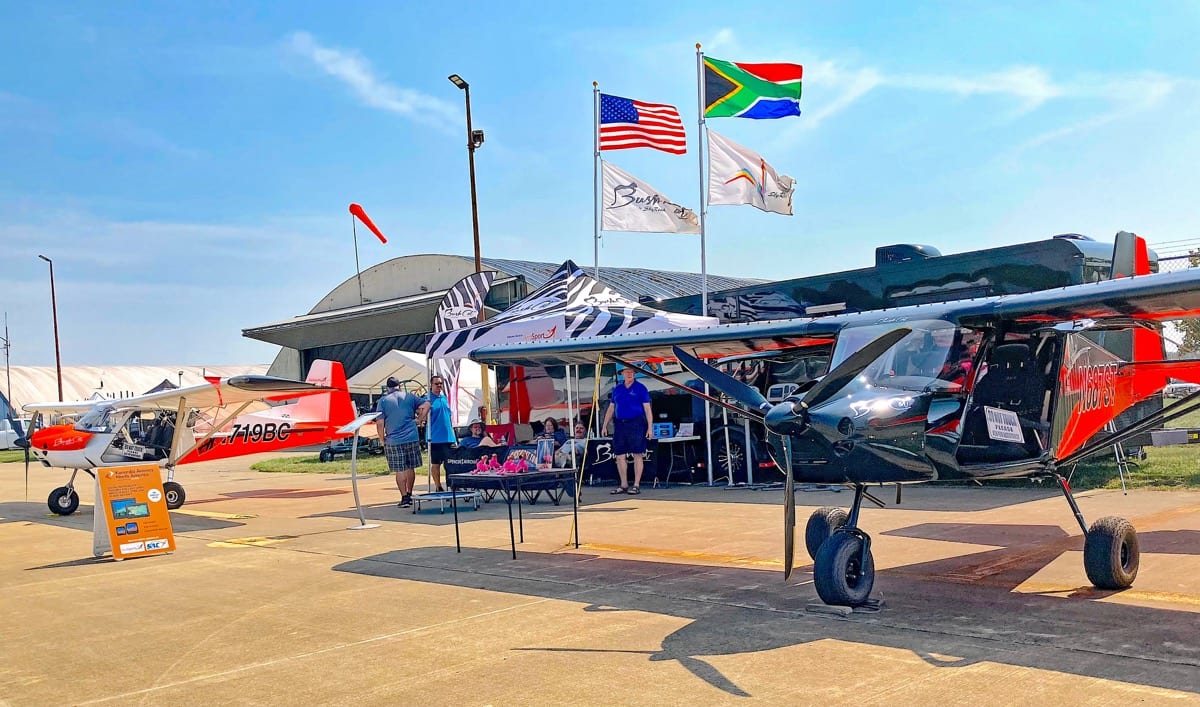 Although arriving a bit late due to weather, I finally got a flight in the Vashon Ranger that has sold well since it was introduced just three years ago. It proved to be a wonderful-handling aircraft that redefines a roomy cockpit (wider and bigger inside than a Cessna 172, though honestly, that is true of most LSA).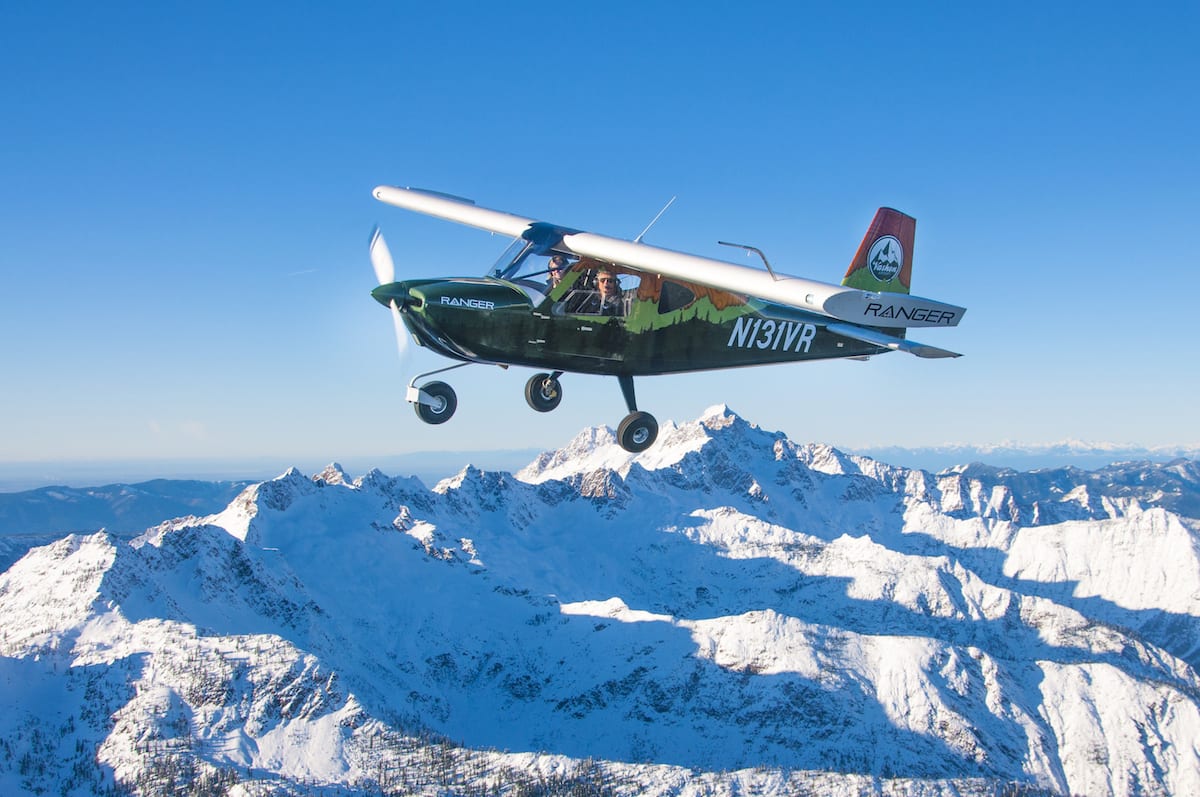 I interviewed an Ohio operation building the CGS Hawk. Developer Joseph Shirley displayed a handsome Hawk on 27-inch tundra tires that transformed the look of this popular light aircraft.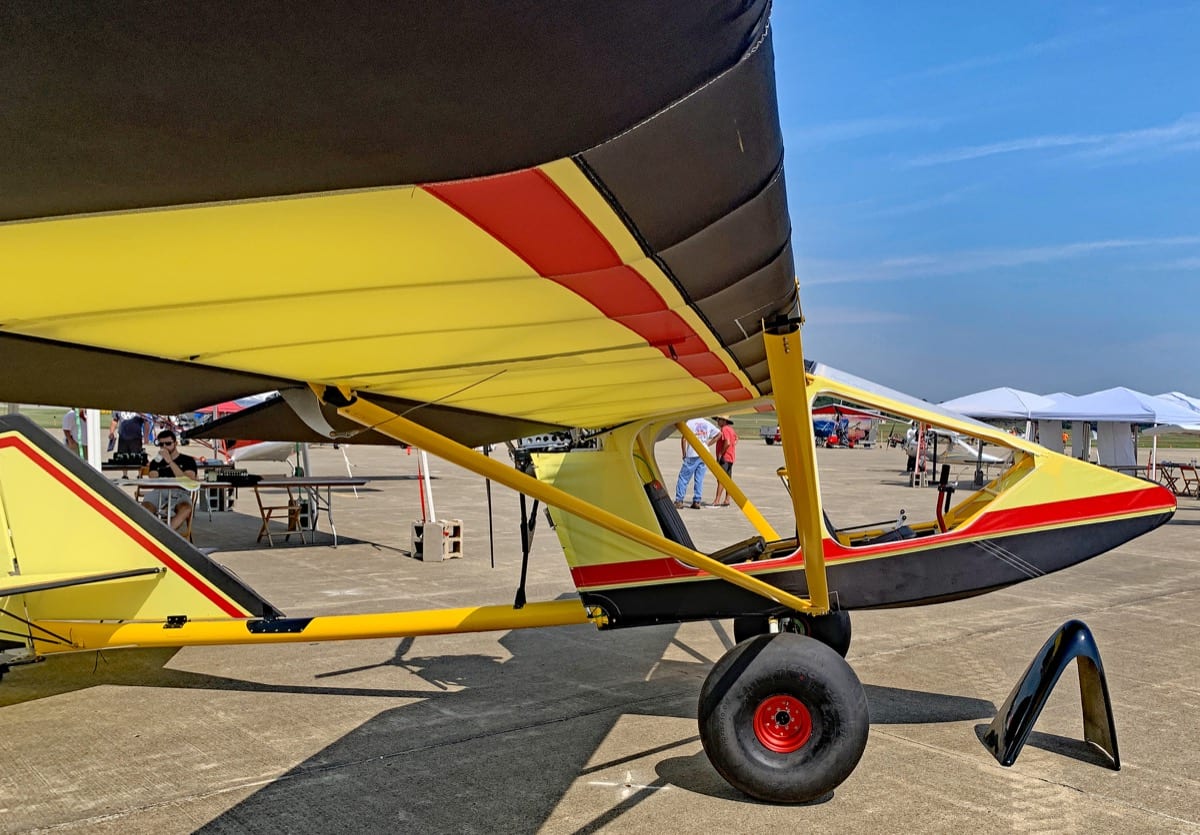 It is available as a kit or a ready-to-fly Special LSA. More than 2,000 units have been flying for many years.
It was great to see the DirectFly Alto LSA returning to America thanks to a display at Midwest 2020 and Airborne trikes made a return to the Midwest LSA Expo thanks to U.S. importer Mike Hudetz.
I am pleased to report that not only are the Part 103 producers doing well, but I heard generally positive feedback from most sellers of LSA and light kit aircraft that can be flown by someone with a Sport Pilot certificate.
Despite the upheaval of COVID-19, it appears affordable aviation is doing surprisingly well and I found pilots highly enthusiastic about their flying.
A single seat aircraft makes for the most social distancing an aviator can practice. I call that wonderful thing.

2021 Shows
Next up is the DeLand Sport Aviation Showcase, rescheduled from November to Jan. 28-30, 2021. After that season-starter, I hope we can all return to a full schedule. I plan to attend all the major and sector-specific shows and hope you can, too.
Finally, let me offer a personal word of thanks for those who follow my work. Even with the strangeness around the world, 2020 is a record year for ByDanJohnson.com with each month bigger than the last! I am deeply grateful.
More Photos From Midwest LSA Expo 2020