Q: Are there any Service Bulletins or Service Instructions pertaining to permanently removing a vacuum pump from a Lycoming engine?
I've noticed a Plug-Vacuum Pump Drive, P/N LW-10303, is shown in some parts manuals, but is not shown in other parts manuals.
The engine I'm currently servicing is an IO-360-C1C6, installed on a PA-28R-201 (Arrow III), built in 1978. This plane has recently had its two original gyros removed and replaced with dual Garmin GI 275 indicators.
Greg Stockman, A&P/ IA
A: There are no Service Publications covering what you'd like to do Greg, but all is not lost.
There is no problem removing the vacuum pump drive from the engine — and there are actually two options for you.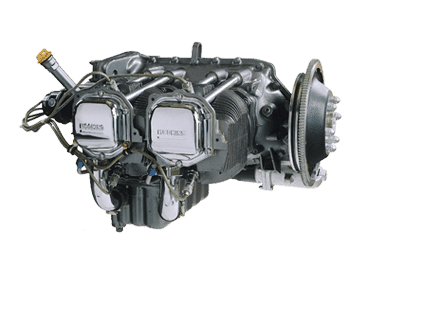 The first is to remove the vacuum pump, which you have already done, and I assume you installed a gasket and cover plate on the vacuum pump adapter at that time. There is no reason that configuration cannot be used and this will allow a standard vacuum pump to be reinstalled in the future.
You may also remove the entire vacuum pump adapter, gear, and thrust washer and by installing a P/N 8313 gasket, and a P/N 60430 cover plate, plus four each P/N 68593 spacers you are good to go.
My suggestion would be to leave the adapter and gear in the engine and just go with the cover plate. This gives you the option of going back to a dry vacuum pump anytime in the future without having to purchase any parts.
I'd suggest you reference the Lycoming Parts Catalog PC 406-2, Pages 2-13 and 2-14 to confirm exactly what parts are required.
Editor's Note: See an update to this question and answer here.