Rich Stowell Consulting recently released "Emily Flies the Tumblewing," an aviation-themed Science, Technology, Engineering, and Math (STEM) teaching unit. Designed with formal and informal educators in mind, the experiential activity explores the essential question, "What's the difference between falling and flying?"
"Growing and feeding our STEM workforce pipeline requires sowing the seeds of STEM before youths reach high school," said Stowell, a nationally-recognized Master Flight Instructor. "Aviation captures the imagination, making it an ideal lens through which students can see how STEM concepts are applied to real world problems."
Topics covered in the four-lesson unit include Basic Object Motion and Stability, Make and Test Fly Tumblewing Gliders and Sustained Flight.
History, theory, application, observation, and experimentation are interwoven en route to the final challenge, where students produce a "Tumblewing Pilot's Operating Handbook" modeled after handbooks supplied to pilots by airplane manufacturers.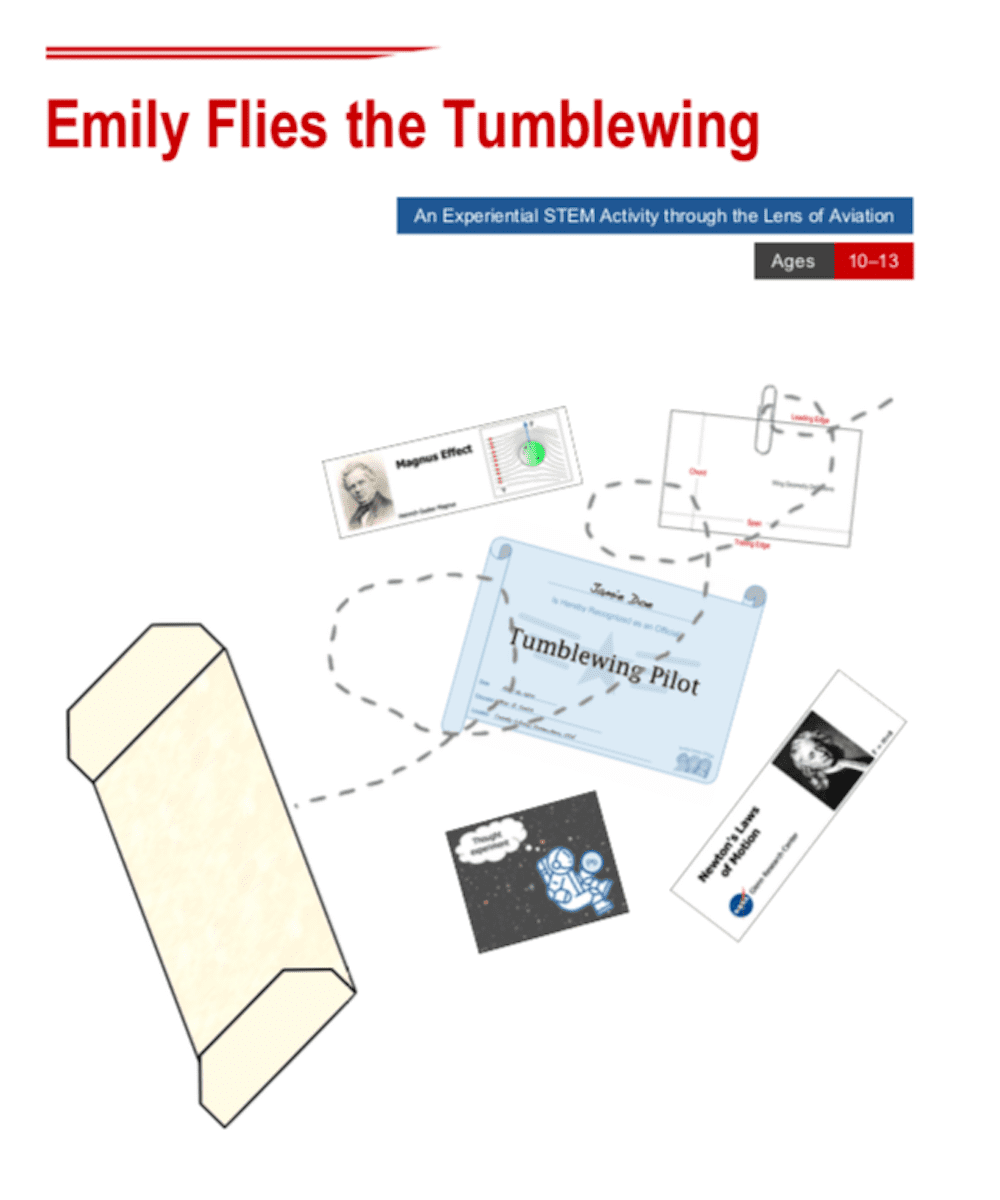 Suitable for ages 10-13, students are exposed to a range of STEM subjects that include Newton's Laws, the Magnus Effect, and the engineering design process. Hand-eye-foot coordination is improved as students learn to launch and maneuver their tumblewings.
Learning outcomes include fostering growth and mathematical mindsets, as well as developing skills that include critical thinking, scientific inquiry, leadership, risk-taking, collaboration, effective communication, and peak performance, according to Stowell.
Each of the four lessons takes about an hour.
"I recommend they be done over four consecutive days (minimum time), or once a week for four weeks (maximum time)," Stowell said.
Most of the items needed for the unit can be found in typical classroom and library settings, while any additional items are usually readily available at little-to-no cost, he added.
Although educators can follow the curriculum as published, they are encouraged to infuse it with their own experience and teaching style.
"Emily Flies the Tumblewing" was made possible in part thanks to grants from the Idaho STEM Action Center and the Idaho Aviation Foundation. The curriculum consists of a 72-page PDF, PowerPoint slides, and a 48-second video. The curriculum is available for a one-time licensing fee to educators who provide in-school and out-of-school STEM programs.
For more information, contact Rich@RichStowell.com.