When you hear the word "surge" in 2020, you can be excused for thinking that refers to only one thing. However, coronavirus infections are not the only thing that may be surging in this topsy-turvy year.
If I tell you that Part 103 ultralights are selling exceptionally well during COVID-19, would you believe it? I don't blame you if you don't — most would agree with you … but all the naysayers are wrong.
Indeed, Part 103 seems to exist in its own world. That world has produced some of the most modestly-priced, brand-new aircraft available and those aircraft can be operated under FAA's most relaxed regulation. A single sheet of paper printed on both sides is sufficient to contain the entire rule.
I am aware all my claims may sound somewhat dubious to some aviators. Those who don't know what I mean when I write "Part 103" or "ultralights" have a world of discovery ahead of them if they wish.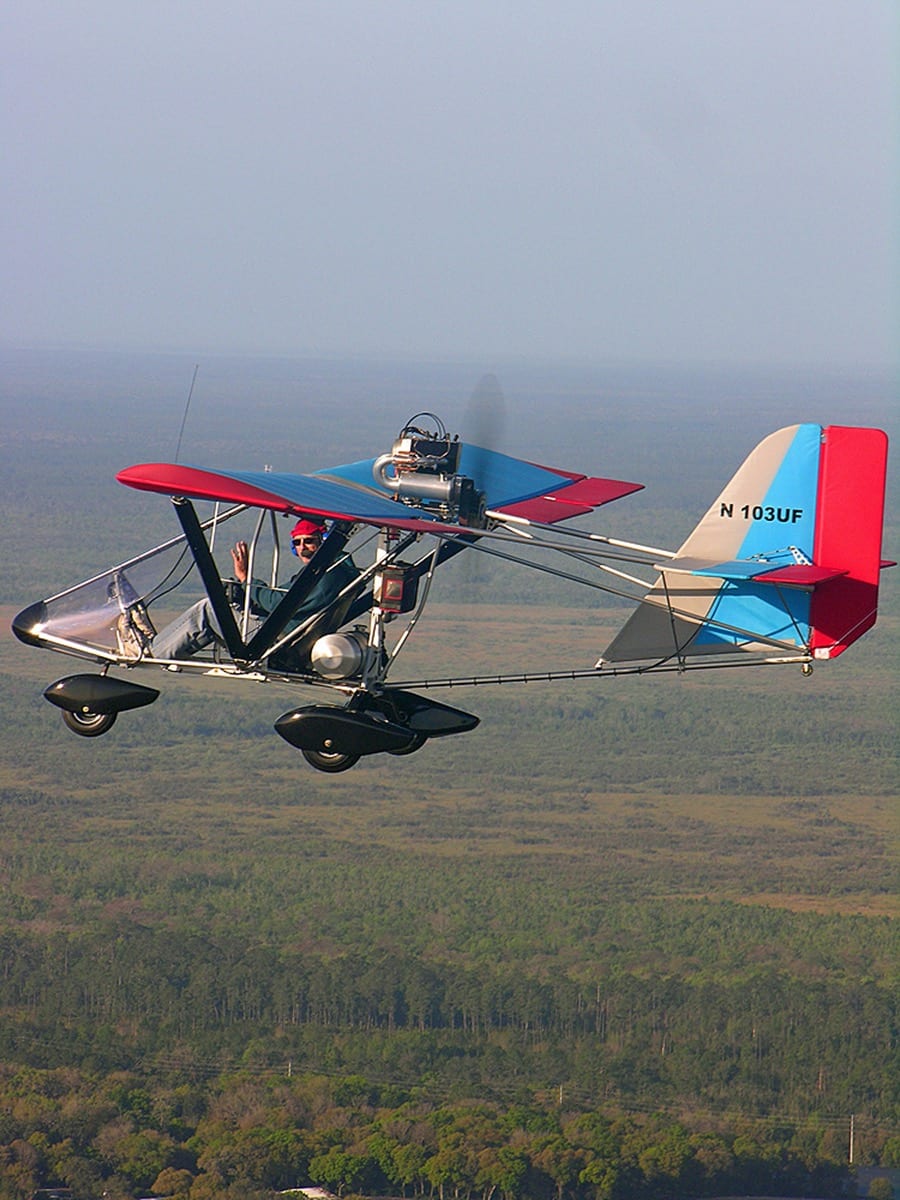 Setting the Record Straight
Most pilots have some awareness of Part 103 Ultralights. At least many know the term "ultralight," although this can mean different things to people in different places. A majority of pilots have, at best, a blurry view of the industry that produces these aircraft. Nearly all, even active ultralight enthusiasts, are unaware how well this often-overlooked segment has been doing in recent years.
Especially during the pandemic — with lockdowns still in place in many locations, with many fearing exposure to the virus if they were to cram into tight cockpit spaces, and with too many people out of work rendering flying lessons an unaffordable luxury — buying and flying purely recreational aircraft has taken a back seat to more urgent budget priorities. All these statements may be understandable, but they cloud the view of an aviation segment that is doing surprisingly well.
Before I describe the state of this industry sector, let me clarify the term "ultralight" and the FAA regulation called "Part 103."
FAA refers to these lightweight flying machines as "ultralight vehicles," a term that creative rulewriters adopted in the early 1980s to avoid heavier regulations typical for "aircraft." This innovative wording helped the young industry grow and develop. In fact, it worked so well the regulation has not been altered for almost 40 years. Imagine that!
Part 103 occupies a special place in the U.S. Code of Federal Regulations.
You may operate an ultralight vehicle without a pilot certificate of any kind. Obviously, therefore, no aviation medical of any sort is needed. You do not need to register the aircraft with the FAA, meaning the aircraft need not display any N-numbers. The aircraft can be delivered ready-to-fly by its manufacturer. You or anyone you elect could also build a kit version and no FAA inspection is required. The aircraft need not meet any certification or industry standards. Anyone can maintain a Part 103 ultralight.
Of course, such freedom has limits. Ultralight vehicles can only weigh 254 pounds empty, although weight allowances are made for an airframe parachute, an amphibious boat hull, or floats with sponsons. Fuel is limited to five U.S. gallons, which may equate to one to two hours of flight time. Only a single seat can be installed.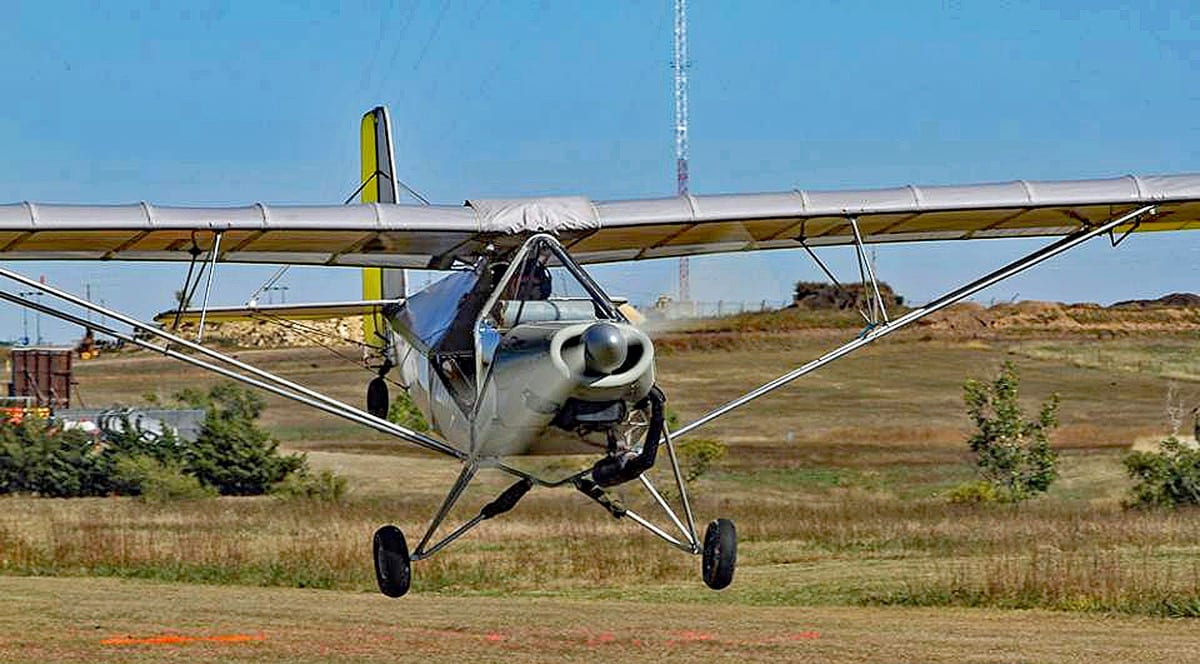 Part 103 pilots normally avoid all controlled airspace, although a pilot can request permission to enter. You must avoid flying over congested areas and you must adhere to common VFR visibility and cloud clearance requirements.
Most ultralight aviators find the constraints to be minimal, especially since these recreational pilots generally don't care to fly into busy airspace. Plus, perhaps surprisingly to those accustomed to lots of rules, the ultralight safety record is quite good — certainly so if you don't count the first couple years after the rule was introduced in 1982. Poor designs were quickly pushed out of the market.
Many people are not fully aware how popular ultralights have become in recent years. When Light-Sport Aircraft came on the scene in 2004 they knocked out the ultralight two-seater training fleet. Many believe ultralights never recovered.
How wrong they were, yet who can blame them because no one truly knows how many ultralights are being built and sold these days. That's about to change!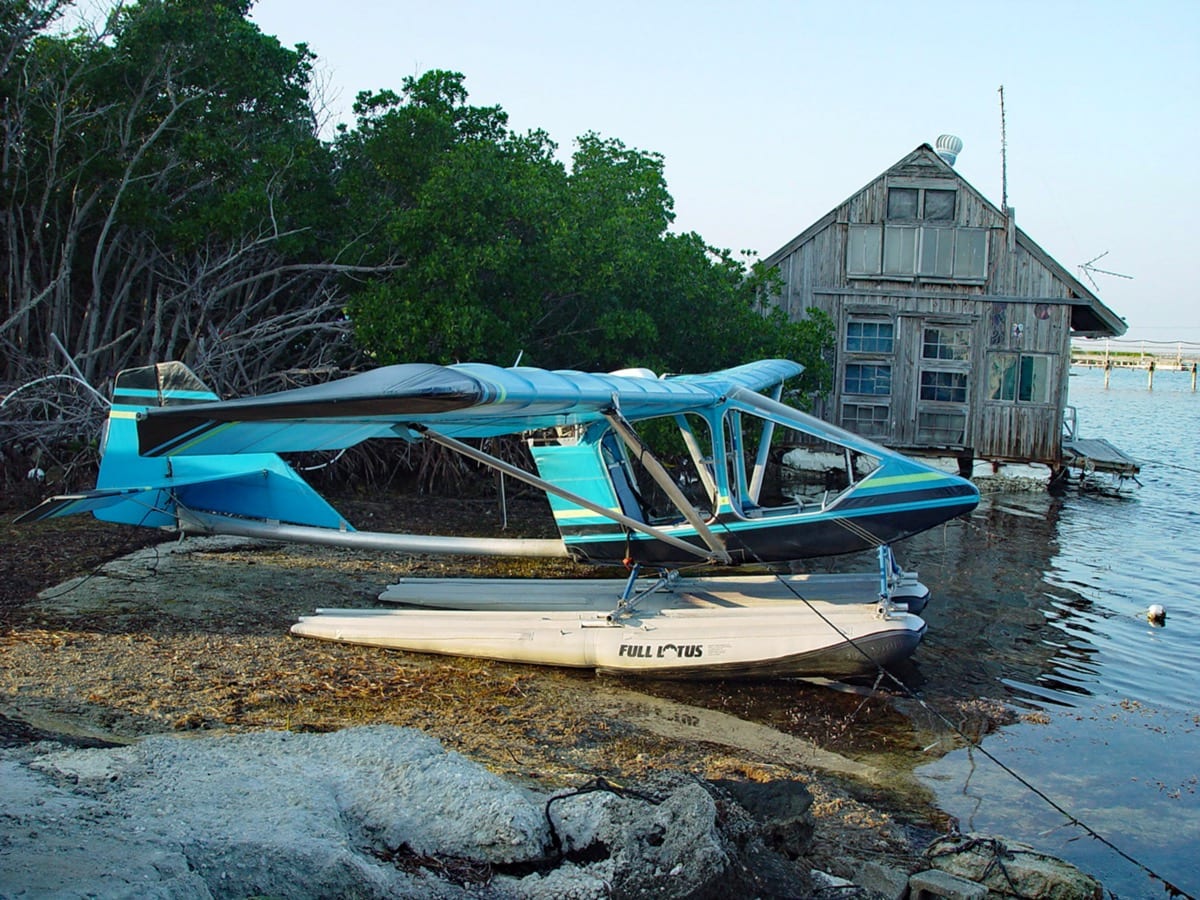 In a recent blog post on my website, ByDanJohnson.com, I put out a call to identify all active manufacturers of ultralight vehicles. Below you will see a draft list that I've identified from my own knowledge, along with help from readers. You see it contains 50 aircraft producers, a number almost none would have believed without such a list.
Note that this is not a historical list: 47 airframe builders are in current production with three in development by credible manufacturers.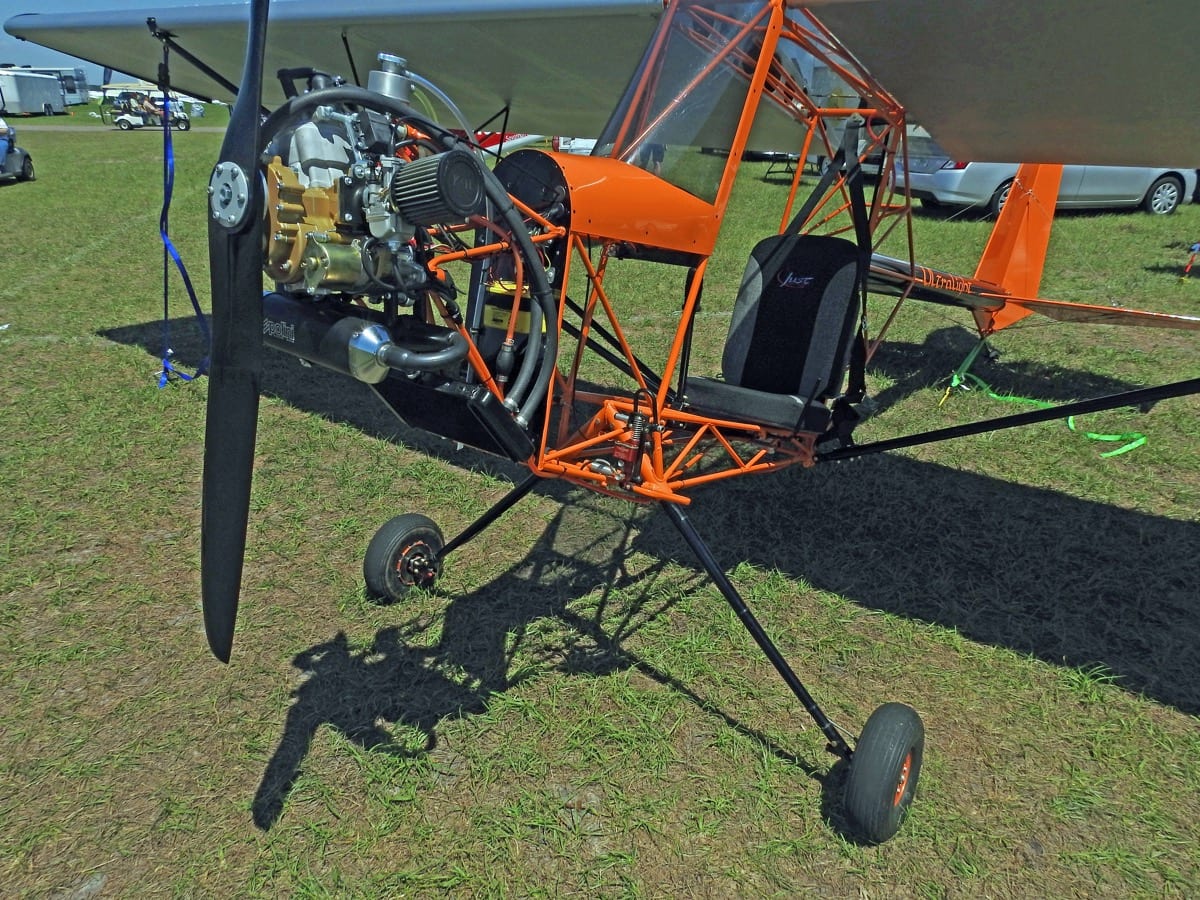 Solving Two Problems
With experience that dates back to the first emergence of these flying machines, I believe I can judge which aircraft presently qualify for Part 103. To better clarify the Part 103 producer community, I labored to identify all designs available and I plan a survey to determine how many are delivered each year. I expect the number from all builders to be a larger figure than most expect.
How does an aircraft qualify? Here's my criteria for the list I am assembling.
While I'm intrigued by already-existing (used) aircraft that qualify, I will limit the Part 103 List to aircraft you can buy new today. I'm interested in aircraft from anywhere in the world, but all must comply with U.S. Part 103 parameters.
Several other countries also have special rules for the lightest, minimal aircraft, for example, Germany's 120-Kilogram Class and UK's Sub-70 (kilogram) Class. Ultralights from those, or any, countries, can be included in the Part 103 List whether represented in America or not, but only if they genuinely qualify for Part 103 in the USA. I will use the FAA's 1984 Advisory Circular 103-7 as the standard to determine which aircraft fit.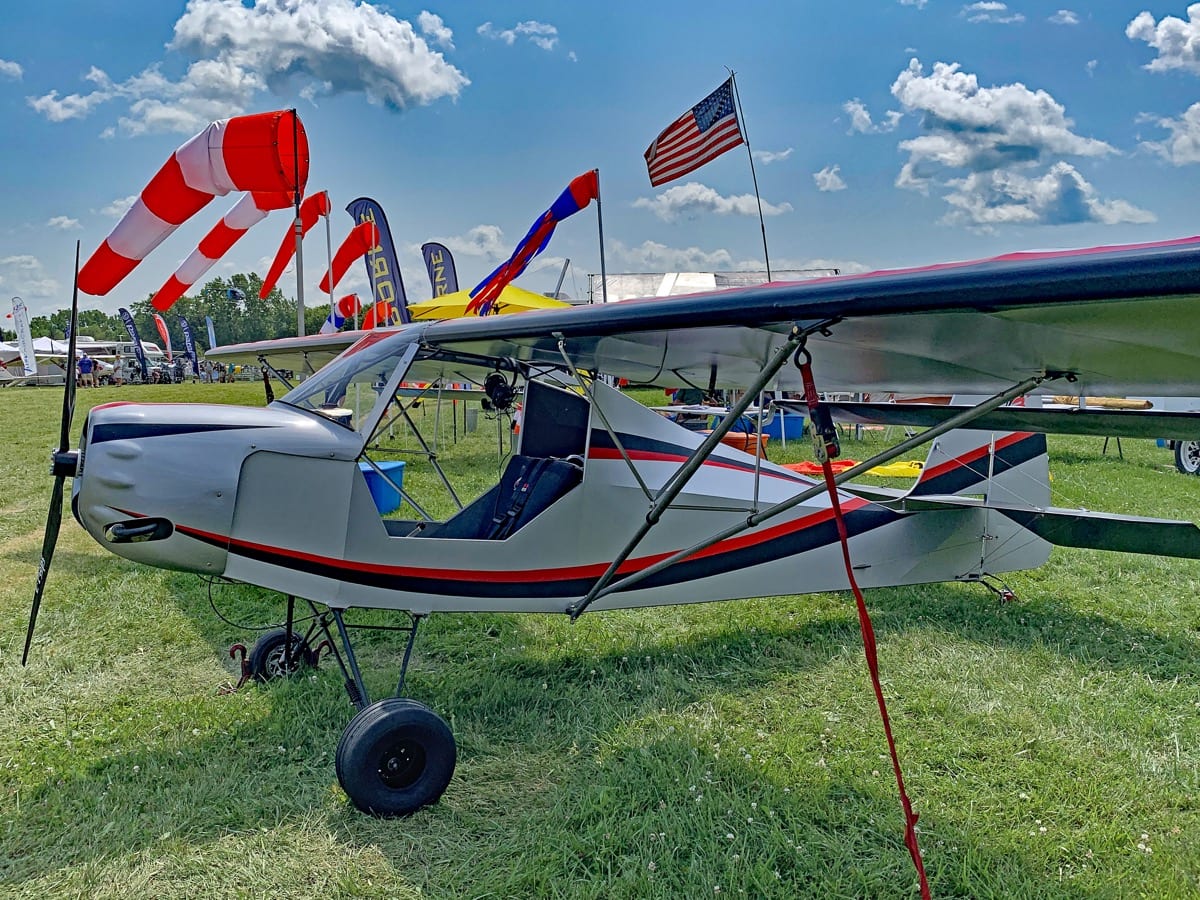 I will not include any one-off custom designs and, for now at least, I will include only powered, wheeled aircraft, omitting hang gliders, ultralight sailplanes, and foot-launched powered paragliders. The latter flown with wheeled carriages will be accepted.
Neither will I include any of the emerging multicopter designs. Some, such as Kitty Hawk's Flyer, claim to meet Part 103 using the Equivalent Level of Safety argument recognized by the FAA. Since none have delivered aircraft to buyers, they fail the current production requirement to be included … perhaps later.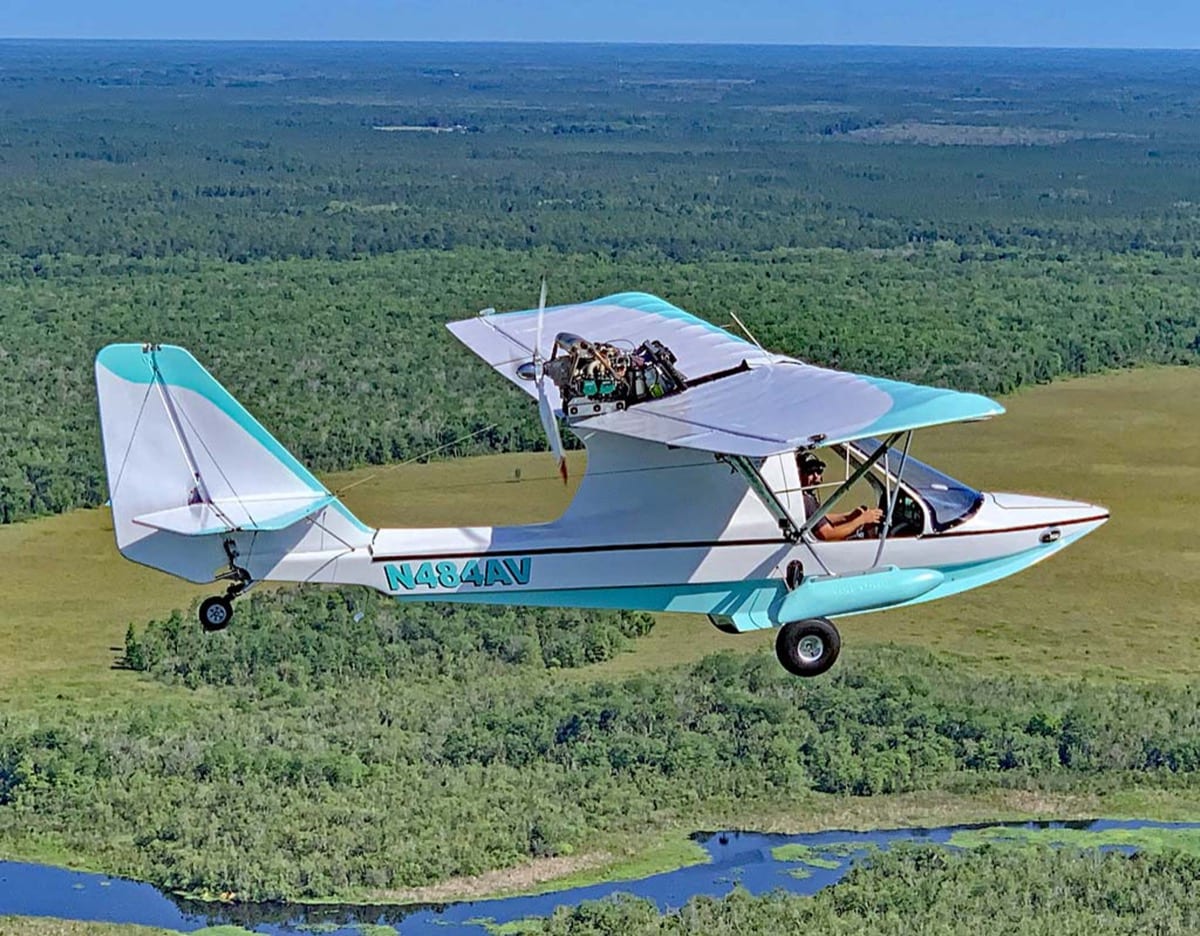 Counting the Fleet
As the draft list is completed, I will contact all producers. My request is simple: How many units did you deliver to customers in 2019 and 2020? In the interest of simplicity and accuracy, I will only ask for data on the last two calendar years.
I will have to do some interpretation of the data received. For example, the most-delivered ultralight ever is Quicksilver, now supplied by Air-Tech. In addition, a customized version called Smithsilver is supported by Tri-State Kites. Separating all models demands a knowledge of the players and the aircraft, but I'm comfortable making these judgments.
As readers that find market statistics interesting know, we built a very accurate system to count all FAA-registered Light-Sport Aircraft, Experimental kits that Sport Pilots can fly ("Sport Pilot Kits"), and modern gyroplanes, most of which are registered as Experimental. You can check every single aircraft in lists, charts, and graphs on Tableau Public.
However, because the FAA does not require registration for ultralight vehicles, we cannot use the agency database to count ultralights in the fleet. The only option is to go directly to each company and ask for information.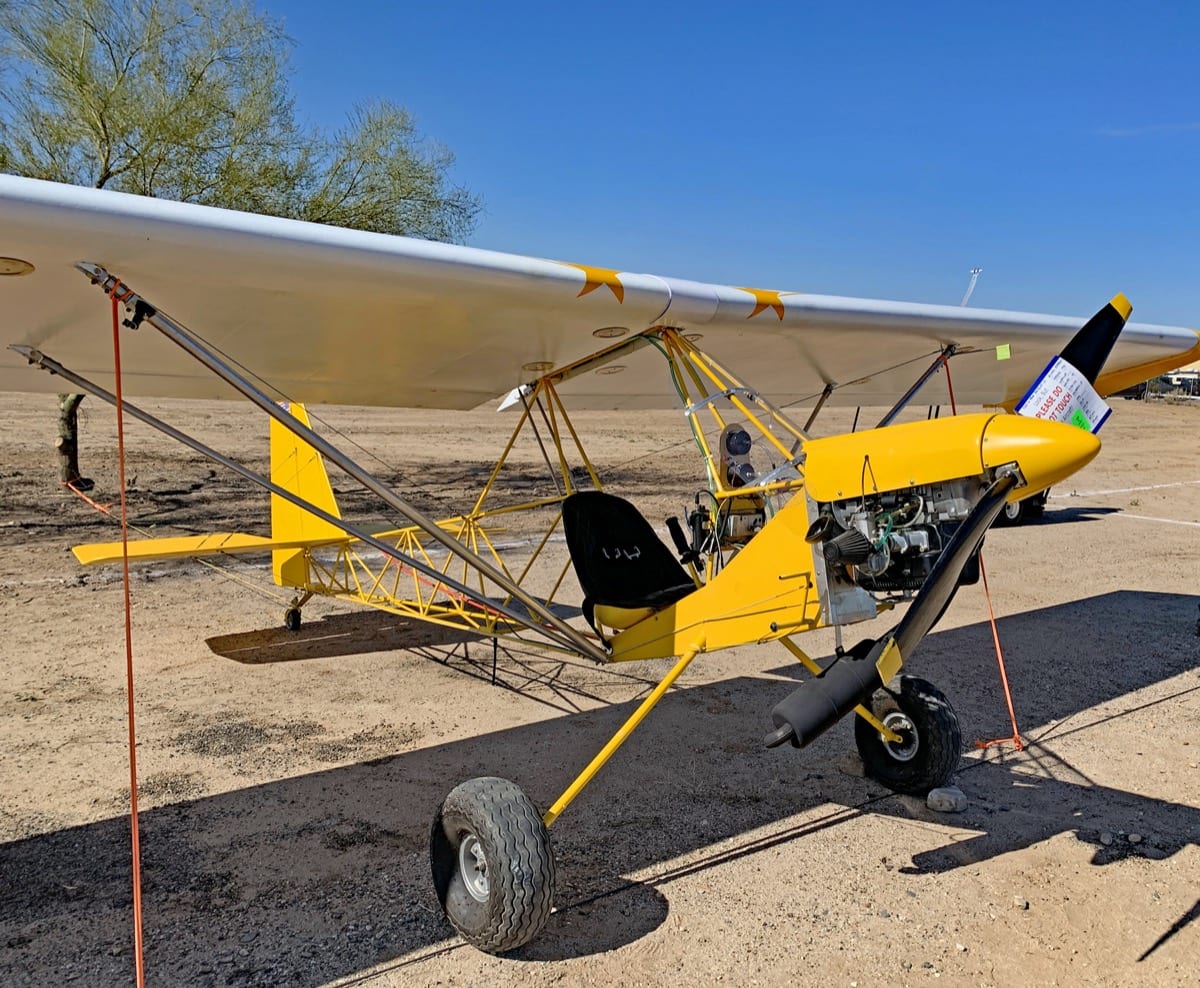 You may wonder, "Well, can't the manufacturer just lie about his deliveries, since you have no way to verify their claims?" Right you are. Yet I know this industry rather intimately and believe I can detect gross exaggerations. If I keep asking year after year, I will get ongoing information that should help cull most errors.
To encourage all producers to participate, manufacturer data will be anonymous and I will protect the data with my reputation. I will not share information provided in confidence, but I will summarize results aiming to report a whole-industry production figure.
The Part 103 List
This list is not in any particular order. Please attach no significance to the position in this draft list.
An asterisk (*) shown after the aircraft signifies both the origin of the design and the location of its manufacture is the United States. This is just for illustration and carries no particular meaning.
FIXED WING/THREE AXIS AIRCRAFT
U-Fly-It Aerolite 103 *
Kolb Firefly *
Quicksilver Sprint/Sport *
Better Half VW Legal Eagle *
Aeromarine-LSA Merlin Lite
Aeromarine-LSA Zigolo
Badland Aircraft F-series formerly Kitfox Lite *
Just Aircraft 103 Solo (in development) *
Hummel Aviation UltraCruiser *
TEAM MiniMax, multiple models *
Fisher Flying Products, multiple models
Aero Adventure Aventura UL (formerly Buccaneer) *
JH Aircraft Corsair
SD Planes SD-1 (qualification being evaluated)
AVI/Modern Wings Swan 120
Quad City Ultralight Challenger 103 *
CGS Hawk 103, Ultra *
Phantom Classic (X-1) *
M-Squared Breeze SS *
Ekolot Elf KR-01A
Earthstar Gull 2000, Soaring Gull *
Carlson Sparrow (market reentry underway) *
Sherwood Kub
Eurofly Minifox
Lazair Nouveau
Thunderbird SNS-8 Hiperlight *
Airsport Song UL, Song SSDR
Jordan Lake Aero Air-Bike 103 *
Mitchell Wing A-10D *
Sector Aircraft Quantum 103 (in development)
Simplex Aero Zing, Cloudster *
Cloudbase Aviation Skylite, Lil' Bitts *
WEIGHT SHIFT (TRIKES)
Evolution Rev *
North Wing ATF, Solairus, Maverick *
Fly Hard Trikes Skycycle *
Air Creation Pixel
AirBorne Australia T-Lite
Airtime Aircraft Explorer 103 (amphibious) *
Grif Italia, multiple models
Aeros Ant
FlyLight PeaBee
Ace Aviation Spirit series
Eurofly Snake
POWERED PARACHUTES
Infinity PPC Challenger *
Six Chuter P3 Lite *
HELICOPTERS
Innovator Technologies Mosquito Helicopter
GYROPLANES
Fusioncopter Nano gyroplane
Star LSA Star Bee Gyro *
WHEELED POWERED PARACHUTES
Blackhawk LowBoy III, Quad *
Sky Driving Skykart *