Just as everyone has an opinion, everyone has a birthday, too. In an effort to combine these two great truths, I have an opinion about birthdays. So, buckle up, this might get weird.
As it happens, my birthday is today. Knowing that, you might say to yourself, "Oh, my. Having a birthday at Christmastime must be interesting." As a matter of fact, yes, it is.
While I have no scientific data to back up my opinion about those of us who came into this world a few days away from Christmas, I have made some critical observations over the course of my life that you might find interesting. Or curious. You decide.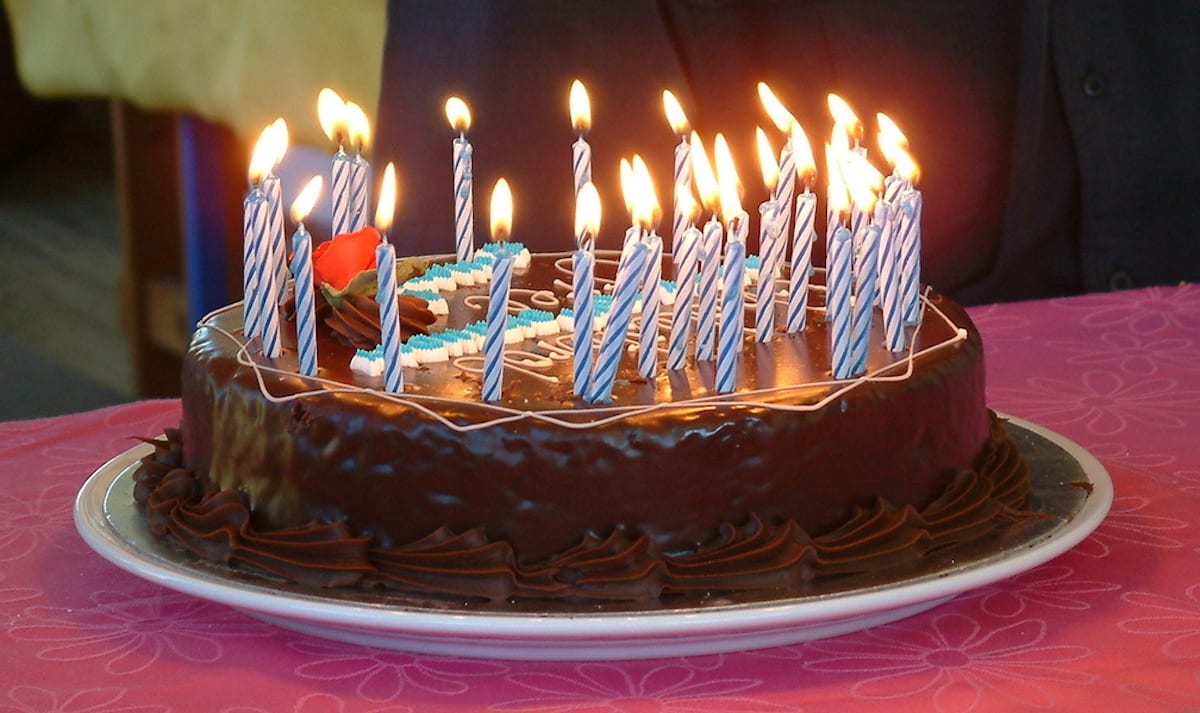 Most of us have birthdays that don't overlap with a major holiday. When that special day rolls around we are celebrated by family and friends. We tend to gather around the kitchen table or a picnic blanket, or whatever is appropriate for the season. We open gifts, we eat cake, we experience the joy of being the center of our friend's and family's attention. It is our day, after all.
For Christmas kids it's a bit different. We often grow up without experiencing that treasured sensation of being at the emotional center of the universe. Rather, we become aware very young that our birthdays are an afterthought, an aberration. Our special day is an interruption of the stereotypical Christmas experience, and so our own personal celebratory experience is quashed by Santa and seven tiny reindeer, and a gift-buying frenzy that seems to increase in intensity year after year.
When I was young my family made it a practice to get our Christmas tree on my birthday. My parents assured me this was a special treat, just for me. However, it didn't escape my attention that nearly every house on our street had a decorated tree up well before we did.
Kids notice things. They're smarter than we give them credit for.
I suspect it would be quite difficult to find a Christmas kid who hasn't heard the cooing voice of a relative say, "Here, this is for Christmas and your birthday," as they drop off a gift or a card. Yes, we know our siblings and classmates and neighbors have a dedicated party for their birthdays. We've attended them. We've seen the presents and played the games. But those festivities aren't in the cards for us. They never were. They probably never will be.
It would be easy to read that description of our experience and come away with the impression that ours is a sad lot in life. Yet, it is not.
Time and experience lead many of us to a level of enlightenment that is a truly priceless gift. We receive a present that can't be bought in a store or ordered online. One that can't be delivered by truck, train, or overnight flights from another continent. Over the years we learn in a visceral way that giving truly is better than receiving.
You see, on the day we celebrate our birthday, we find ourselves out shopping for gifts to give others. On our special day we celebrate you. As a result, our mindset shifts over the years as we progress from being self-centered five-year-olds, into teenagers, young adults, then not-so-young adults. We find that we really do get a greater sense of joy and accomplishment from conveying our affection and charity on others than we do from tearing brightly colored paper from a department store box to find what's inside.
So, what does all this have to do with you, you might ask. Your birthday isn't within spitting distance of Christmas, and you probably don't really care that mine is. Fair enough. With the preamble out of the way, let's get to the heart of the issue.
Any of us can give something of value to someone who would benefit from it. That's true.
Regardless of any other variable, you have the ability to make someone else's life better. Maybe a friend or family member. Maybe a stranger. It doesn't matter. The power rests with you either way.
Your efforts might take the form of a cash contribution or a charitable gift. It might be from the donation of a physical object or by providing access to something the recipient of your largesse couldn't get on their own. Or it might just be the sharing of knowledge with someone who really wants to learn what you know so well.
Yes, you can change the world if you try. One gift at a time, bestowed on the person or cause of your choice. Little by little, change happens, and the whole world gets better as a result. Incrementally, but reliably better.
Imagine if every member of your EAA chapter, your pilot association, or your coffee klatch pitched in the cost of one hour of flight time to establish a scholarship to help local kids learn to fly. That effort might produce some remarkable results over time. It might swell your heart with well-deserved pride when the news of a recently passed checkride or a newly accepted pilot position reaches you and your compatriots.
"I helped make that happen," you might say to yourself. You'd be right, too. Because you did make that happen. You all did. You can do it again, and again, and each new success will feel just as rewarding.
There is an old and often poorly used expression that says, "Give til it hurts." My Christmas kid peers and I have discovered a variation on that declaration that works much better. It's only one word: Give.
Don't give because you should. Give because you can. Not because you'll be appreciated, but because you appreciate the value of who you are and what you have to offer. Pick any date on the calendar, mark it in red, then make it your day to make a contribution that matters. Whether it's Christmas or not, your birthday or a random Wednesday during a different part of the year, make giving of yourself an important and celebrated time of year.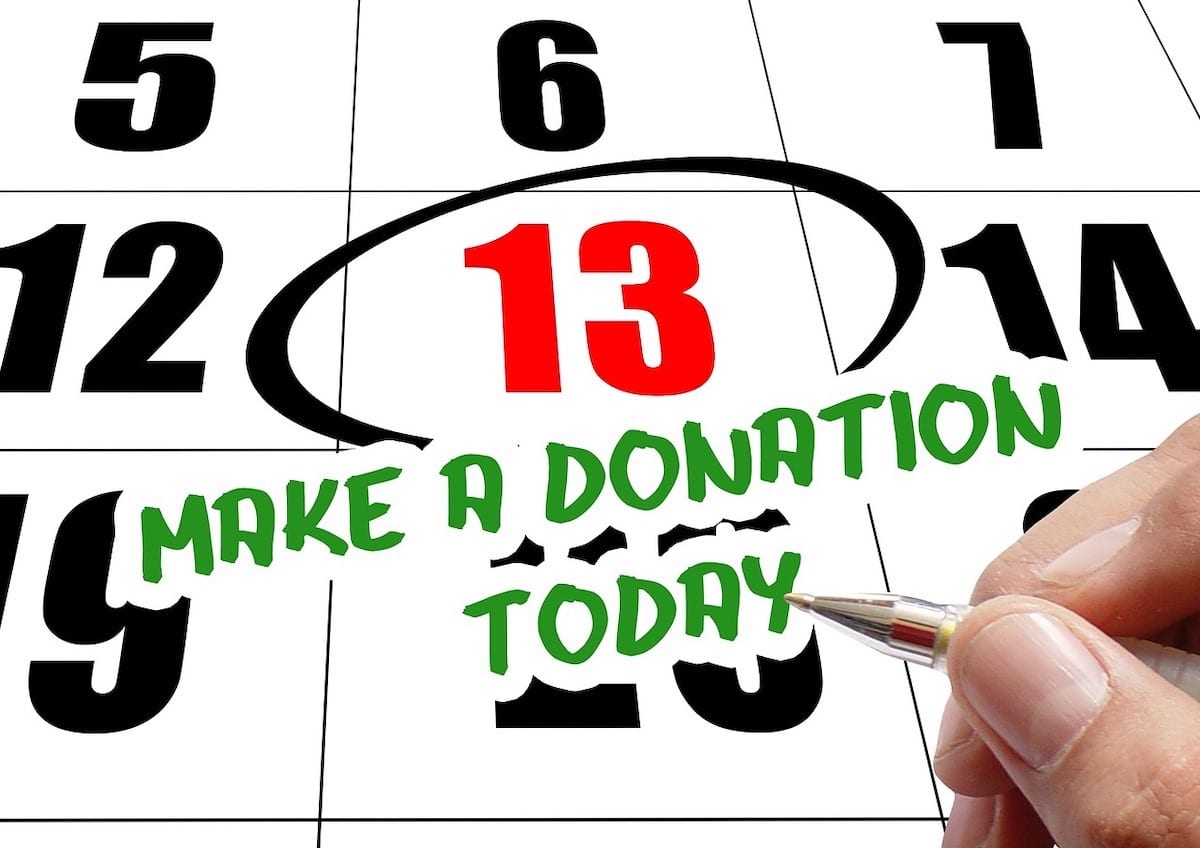 In the end, I think you will find, as the Christmas kids do, that giving will provide you with the luckiest days of all. And some wonderful memories as well.