The goal is simple. Travel to Houston, pick up N103UC, fly it to central Florida. In its simplest form this is little more than a ferry flight. In reality however, all of us who fly know that nothing is truly as simple as the abbreviated description might suggest. There are variables to consider. 
In response to those variables, I've decided to go beyond the traditional suggestion of having a Plan B to fall back on. I'm adding a Plan C to the mix. It's the smart thing to do.
The first variable that I have to concern myself with is one far too few of us take seriously. I'm thinking of fuel capacity.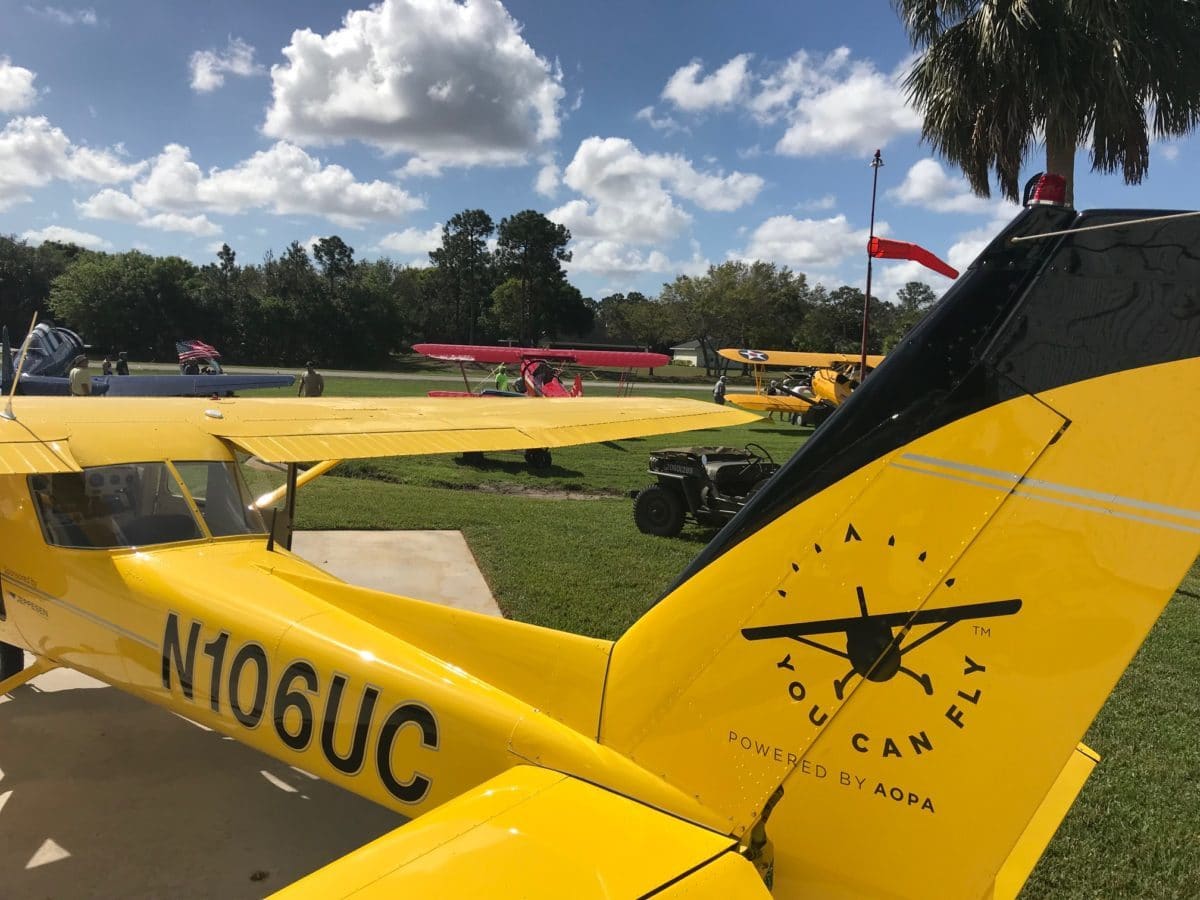 The Cessna 152 I typically fly has long-range tanks. Forty gallons of go-juice rests in my tanks, giving me more than five hours of cruise time.
The Cessna 152 I'll be flying home from Texas has half that fuel capacity, which limits the duration of my legs to two-and-a-half hours or less. Admittedly, that equates to roughly 200 miles per leg. The limitation means I'll have to pick my destinations carefully, however. Knowing that up front and accepting it as a hard and fast rule is important.
Never stretch fuel reserves. It's just a bad idea. Far too many forced landings are due to inadvertent fuel starvation or careless planning that leads to the same result. Forced landings are survivable, certainly. Still, I am not looking forward to the day I have to call an owner to let them know I bent their airplane because I was almost sure I could make it to the destination — but didn't.
Weather is another consideration I'm not taking lightly. The Cessna 152 is a great airplane. It's a fine trainer, an inexpensive time-builder, a fun personal travel machine, and it has a solid history of being a dependable aircraft. However, it is not known for its all-weather capability. Heavy rain, low ceilings, and gusty winds can all make an otherwise pleasant flight a truly miserable experience. So, I'll avoid those possibilities by giving myself minimums that are appropriate to the airplane on a long, single-pilot, VFR cross-country flight.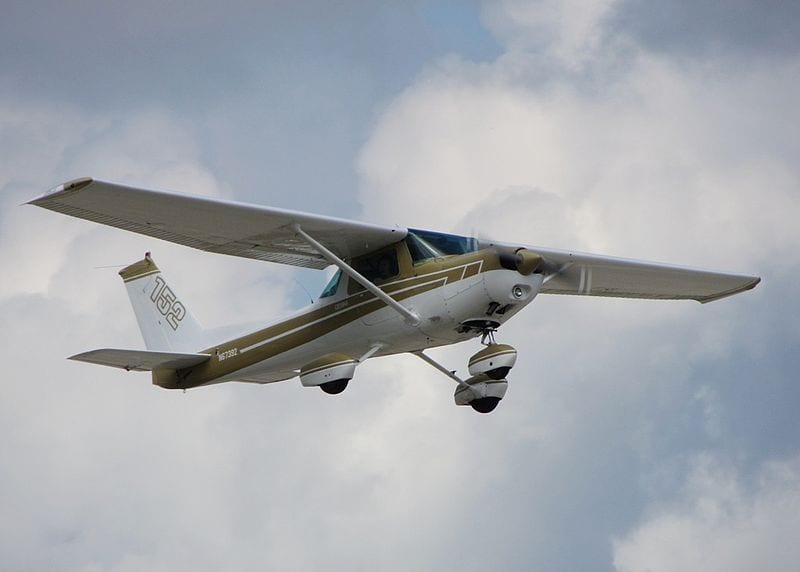 I'm setting my weather minimums as follows. Ceilings no lower than 3,000 feet, winds no higher than 18 mph (15 knots), and visibility of at least six miles. If wind gusts are reported, the gusts should be no more than 5 mph.

I also reserve the right to amend those minimums upward if necessary. For instance, if the ceiling is right at 3,000 feet, but there is an obstacle along my route of flight that reaches 2,000 feet, my ceiling just shrank to a mere 1,000 feet for that stretch of the route. That's unacceptable. Either the routing has to change, or the ceiling has to rise, no excuses.
Now, the specifics of my plan.
Plan A goes into effect if the weather at my departure point is at or better than the minimums I've set. That gives me the latitude to do a little sightseeing on my way home. To stop in places I find appealing, visit a friend or two along the way, chow down in restaurants readers and friends have suggested, and generally enjoy a leisurely flight home with no artificial time constraints. I can take up to four days to get home and really enjoy the experience of a long cross-country flight at low altitudes.
Plan B comes into play if the weather at my departure point is acceptable, but worse weather is rolling in. Inclement weather usually flows from west to east, which would mean I could make my flight to the east safely, but not dawdle and explore the region as I might have with better weather.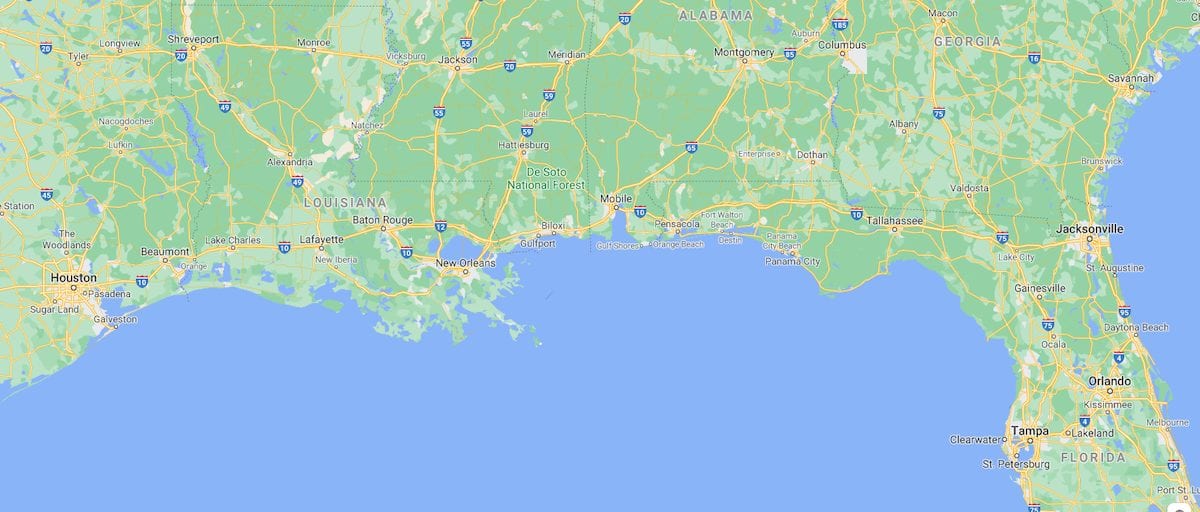 Plan B involves getting launched before the weather deteriorates and staying ahead of it as I travel homeward. That cuts the trip to a perfectly reasonable two days in duration. Less fun perhaps, but it accomplishes the goal and doesn't push me to exhaustion or put me in the position of trying to justify the decision to scud run below weather I shouldn't be flying in at all.
Plan C is the last resort. This is the plan many pilots don't even consider. Maybe because it feels like a failure. They fear others will think them less than a real pilot. This is where get-there-it is is born. Resist! There is no place for impulsiveness in the aircraft.
This is the phase of the plan where I determine the weather is below minimums, so I stay put. It doesn't have to be pouring down rain or blowing like a hurricane. I set my weather minimums for a reason. If the ceiling is lower than my limit, the winds are higher, or the visibility is less I simply don't go. 
That's why I write my minimums down. There's no fudging them. They're rock solid, as they must be if I'm to fly safely.
Sure, it's another day in a hotel with nothing much to do, but that's the smart move. I'm not flying a stable IFR platform with redundant instrumentation, a qualified co-pilot in the right seat, and a three-axis autopilot that can lower my workload. I'll be hand flying a two-seat trainer that was never intended to battle the elements and come out on top.
Still I'm excited. I've got a reasonable goal, a good plan, and my hopes are high.
Perhaps I'll open my eyes on Friday to see blue skies, light winds, and a stable airmass that will give me a pleasant ride. If the weather is going to hold along my route, I fully intend to spend Friday and the whole weekend exploring, arriving home on Monday or Tuesday of next week.
If that's not the case, however…If the weather is less than I'd planned for, it'll be Plan B or Plan C. No excuses.
I'll let you know what happens. Or you can follow along on your favorite flight tracking app. On this flight, as with so many others, let's all have some fun and learn something new along the way.