General Aviation News has a very active community of readers who comment on our stories.
Most of the time comments are about a story and how much the person enjoyed it. Other times commenters are disagreeing with what the story says or with another commenter.
Interspersed with these comments are tips and tricks that our readers have discovered through their own flying.
In this installment, there are tips on everything from the importance of landing lights to how to tell if grease is still good to how to gauge how much fuel you have.
A Good Investment
In response to the NTSB Accident Report "Sonex lands on top of another airplane," Sam Parsons notes: Landing lights with a wig wag feature and strobes are well worth the investment as it makes you hard to miss visually on final.
When I see someone waiting to take the runway when I am on final, I am wired and waiting to pull the trigger on the go-around and sidestep.
The Mk1 eyeball [A pilot's unaided vision] is the primary instrument and its misuse was the key element that contributed to this accident. The radio is backup, but as it may not be there, do all you can to stand out visually.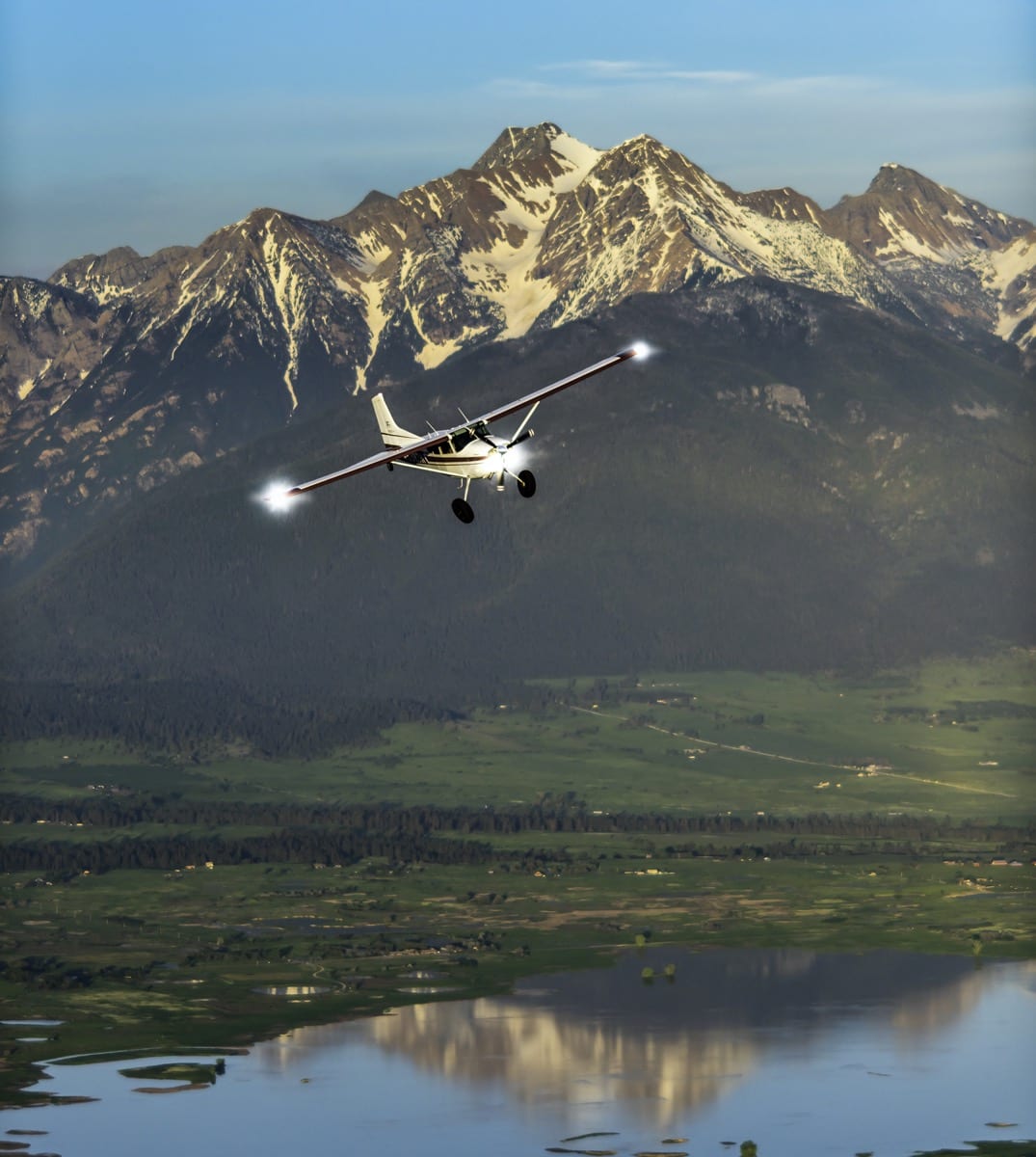 Dale Weir responds to Sam: Good advice…I live on a residential airpark with a flight school and lots of traffic from other flight schools. I am constantly amazed at the number of aircraft with no lights on. Pretty simple way of making yourself more visible. Of course, someone still has to be looking.
When I started flying about 50 some years ago, I was taught to do a 360 clearing turn in the run-up area just before taking the runway. That would allow you to check for all traffic in the vicinity of the airport. In this day and age of traffic patterns of convenience not everyone is flying a standard pattern or landing into the wind, plus an aircraft in distress can fly any pattern they want.
One of the reasons I don't do straight-ins is because I like to look the landing area over and check for aircraft on the ground. An aircraft in the run-up area is a warning flag. Don't assume that they are looking and see you. Expect the unexpected….
Grease is the Word
In response to Ben Visser's column, "How long can aviation oil sit on the shelf?" WK Taylor notes: One petroleum product that really should be carefully evaluated after extended storage is grease.
Grease is simply a high quality lubricating oil that is thickened to a paste by a thickener agent, such as micro-pulverized clay or lithium or other similar mineral agents with some small additives for stability, corrosion protection, etc.
Grease that has been sitting in a container (opened or unopened) has a characteristic of oil separation: The oil separates from the thickening agent, forming a thin film over — and sometimes pockets within — the grease. In this case, aggressively stirring the oil back into the depth of the grease in the container usually solves this minor problem. WARNING: The use of "break-water-quality" clean stirring tools/spatula is essential to avoid contamination.
If stirring the oil in does not re-saturate and become smoothly consistent grease, then the grease is defective — by production, poor storage, or aging out.
Unfortunately grease in pre-loaded cartridges that has oil separation is probably not recoverable for practical reasons.
Another reader, John, responds: And not all greases are created equal. A couple of years ago I learned that hub grease for some constant speed (CS) props have joined the march of time, some being replaced with new, incompatible with old grease formulations.
Without digging into my year-old notes, I can suggest that before you use older prop grease formulations to your newly overhauled CS prop hub make sure the old stuff is the same formulation as the new grease added at the prop shop. The NW Prop mechanic who spoke at the seminar where my missing notes were recorded said mixtures of old grease types with the new grease type demonstrates that even prop greases can have a severe allergenic reaction.
Landings
In our first emailed Tips & Tricks, Butch Gorda of Winnemucca, Nevada, shares this tip: Probably common knowledge, but my first CFI always told me in the flare, bring the plane close — close as you can — to the runway but don't let it touch. Like if the seat disappeared your toes would reach the ground.
Then when the stall buzzer goes off, bring the throttle up off idle as soft as you can, like 50 rpm, and your tires will "meld" with the runway. It really works.
I am a flat average pilot, but passengers think I'm great because my landings are smooth.
From Tears to Thrills
In response to Jamie Beckett's column, "The luckiest day of the year," Greg Wilson shares this story: I once saw an example of giving for someone else that was impressive to me. I had gone to a Young Eagles event looking for an instructor so as to get myself current again.
There was a family with two kids waiting for a flight. They were informed that one child was too young for the event's insurance. The younger was the one that wanted to fly and started crying, loudly.
As the embarrassed parents were literally dragging this poor kid to the parking lot, a returning pilot parked his C-170. He quickly asked what had happened and when told, sprinted after them. When he came back with them he was loudly told that he could not take them up due to the insurance. The answer was priceless: "Take me off the list, I'm not flying for you."
The family was thrilled that this pilot would take them all for a flight. We can take any age passenger we wish according to the FAA. The liability exposure is up to us to decide as individuals.
Since I started flying again I have taken any who asked for a flight and not once at a "sanctioned" event.
Less Than $5
In response to Ask Paul: "Should I buy a plane that hasn't been flown in two years?" reader JS advises: This engine likely has a fixed pitch prop, making easy access for a borescope inspection of the front half of the cam and tappets by removing the front plug in the crankshaft and using the center bore of the crank as access for an articulated borescope. That will give you access to the front three lobes and front four tappets.
If all is well with them, then the back four are likely just as good. A new plug for the crankshaft is less than $5.
Inspect the cylinders for corrosion with a borescope as well. There is absolutely no need to tear this engine down to inspect for corrosion.
Gallons equals Time
In response to the NTSB Accident Report, "Trike pilot runs out of gas over desert," Wylbur Wrong says: Probable cause, from where I sit, pilot was not taught that x gallons = y time. This is your fuel gauge.
You have a stop watch function on your watch, punch the button when you start the engine. If 5 gallons = 1 hour, well, there you go.
This is not rocket science. It even works for R/C aircraft.
Quantity of fuel/Rate of burn = Engine run time.
More on Hand Propping
In reply to the NTSB Accident Report "Attempt to hand prop 182 goes awry," Brian says: I really don't understand why after all of the many, many reports of hand propping aircraft by yourself, people keep doing it. If you really need to hand prop the aircraft get someone who can sit in the airplane and keep the brakes on and pull the throttle back. There has to be someone who could come help.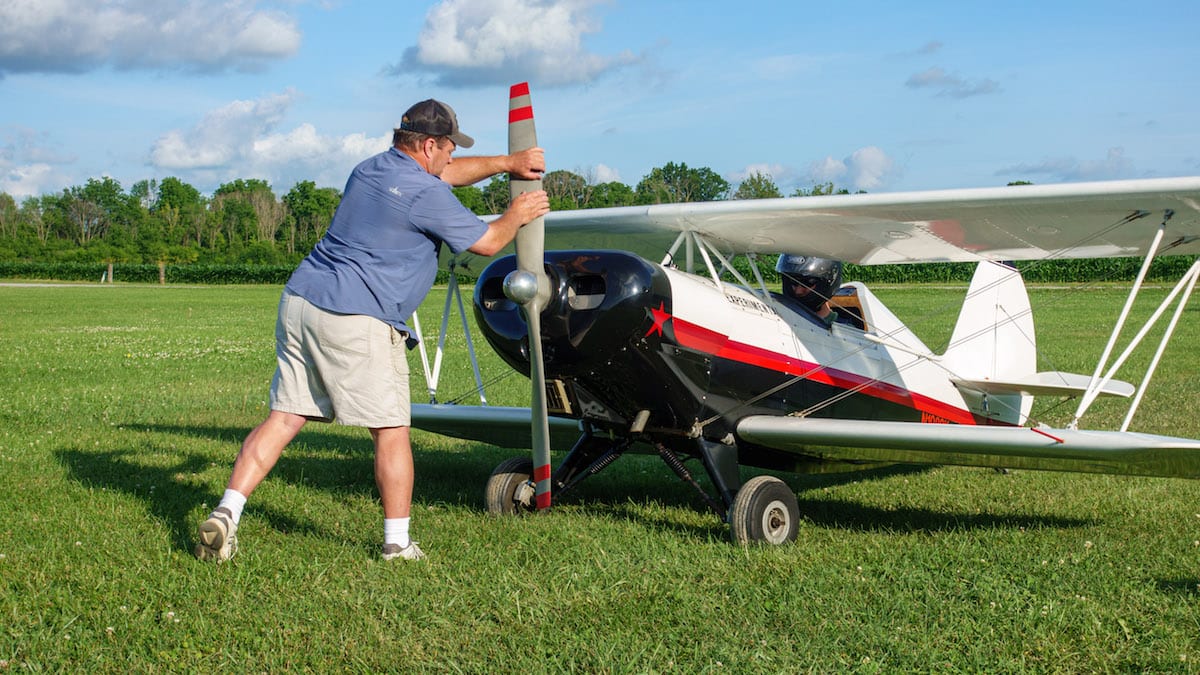 Another reader, John, agrees: Brian, Your comment that someone (a pilot) must be at the controls is right on. In fact it's kinda "no DUH." It's also a stock NTSB and FAA recommendation following about every hand prop accident in the NTSB database.
Another stock recommendation is "DO NOT HAND PROP A HIGH POWER ENGINE." Instead, hook up a battery charger. If that simple step isn't successful, get an A&P to check it out. New battery time, perhaps?
For what it's worth, I view hand propping as an emergency procedure for aircraft with an electrical system. It should be done only where there is no option for A&P help, no means to charge the battery, and no way to get help…i.e. on a backcountry strip or isolated airport with no services located in the middle of thousands of acres of no cell coverage.
A plane with an electrical system that activates a starter is unairworthy if the battery can't turn the prop, or if the starter is busted. Why? Because it doesn't meet its type certificate nor is it "safe to fly."
If you have your own tips or tricks you'd like to share, please send them to Janice@GeneralAviationNews.com with Tips & Tricks in the subject line.