Savvy readers will note from the byline of this column that my name is Jamie. Since my earliest days, the girlie moniker my parents gave me has been my primary identifier. It's not good. It's not bad. It's just mine. I'm fine with it. Not everybody is.
Throughout my school days I was gifted with a series of teachers and administrators who, with the best of intentions and a staggering quantity of condescension, explained to me that my name was actually Jim.
"You see, Jim is a boy's name," they said. "Jamie is a girl's name. Your name is Jim."
Imagine the warmth and respect I grew to have for those self-important busybodies. My mom told me my name is Jamie. I believe her.
If my emotional reaction to the interference of others could be charted on a graph with scientific precision, the downward trajectory of the metric would point very nearly to the center of the Earth.
Throughout my life I have encountered a long list of near strangers who truly believe they know my real name, even as I and my nuclear family members are pronouncing it and spelling it perfectly clearly. I have no doubt my well-established disdain for authority figures is rooted in these many patronizing exchanges.
Now for the segue. This is the same frustration and annoyance I experience when I hear male pilots disparaging female pilots because…now, brace yourself for this logic…they're women.
I've been a CFI for better than 30 years. I'd like to think I'm a reasonably good one, too. But to date I have not been able to find a copy of the FAA Practical Test Standards for Girls. When the FAA reworked that series of documents and issued the Airman Certification Standards, I searched high and low through those files as well. No luck. I can only find performance standards for pilots. Not a single document about how to be a girl pilot, a female pilot, an estrogen rich pilot or any other combination of descriptive terms.
The FAA issues pilot certificates. They make no distinction beyond that. So, I wonder, why are there still so many among us who feel the need to segregate pilots into sub-groups based on specifications that have nothing to do with piloting certifications, education, experience, or skill?
I bring this up because beyond all logic and reason there remains a group of nitwits who steadfastly ignore the well-established and universally applied FAA standards, a pilot's personal accomplishments, and the reality that piloting an aircraft through the atmosphere poses identical challenges to pilots, regardless of any extraneous descriptive terms.
The situation a pilot finds themselves in does not change based on whether the pilot is wearing slacks or a skirt. The weather has never been known to present lesser challenges to the female pilot than it does the male pilot. An engine failure is not somehow subtly less catastrophic because a woman is at the controls. Navigational issues aren't graded on a curve, with one gender having to clear a higher hurdle while the other gets a pass.
A pilot is a pilot. Although never let it be said that all pilots are equal. They are not. Certainly, as much effort as I might put into being a safe, proficient, capable pilot, I haven't for a minute thought that I could hold a candle to Bob Hoover, even on his worst day.
The same can be said about me in comparison to Patty Wagstaff. In the cockpit Patty is hard-core, super talented, and has the awards to prove it. She's respected by her peers and fans alike. She's also a nicer person than I am. So there's that.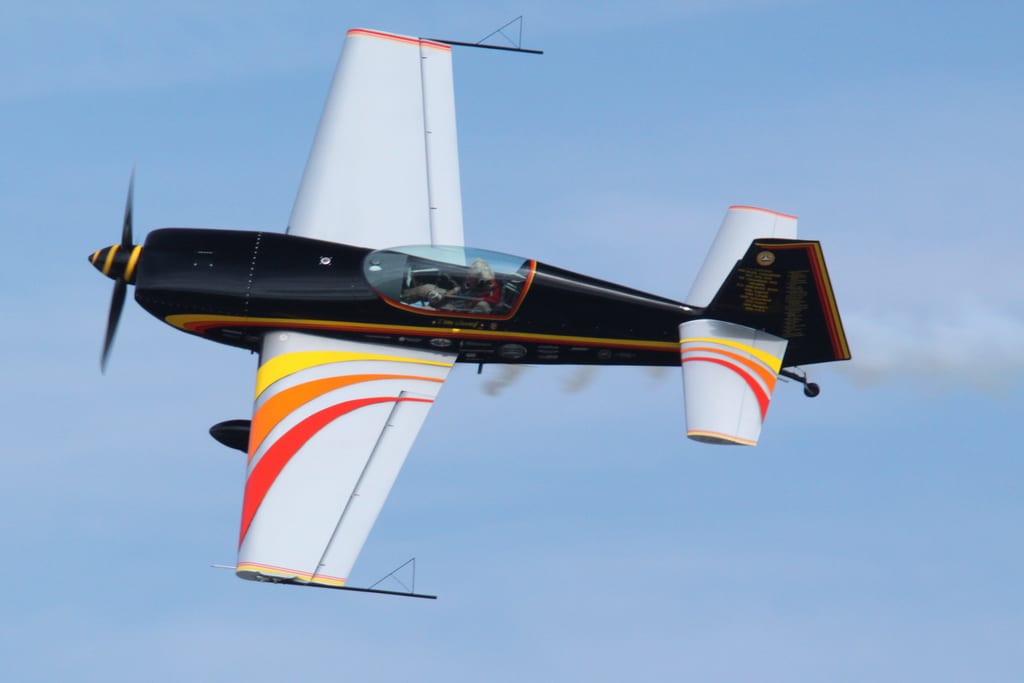 As an aerobatic pilot, or doing important work to protect wildlife in Kenya, Patty is a towering figure in aviation. Her accomplishments far exceed mine. I suspect there are few pilots who can honestly say, "Yeah, Patty's pretty good, but I'm better."
While I chose the general aviation route, my dad was an airline guy. A 747 captain for Pan American. A job he loved, had great respect for, and one he performed with distinction for many years. But he was a captain of a different era. I have no doubt he was one of the self-important obstacles women like Beverly Burns had to put up with as she climbed the ladder to do the exact same job my dad did.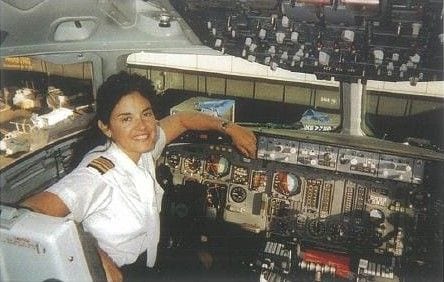 Beverly was the first woman to sit in the left seat of a B-747 in airline service. Her first trip in the captain's seat departed Newark, navigated across the North American continent, with a landing in Los Angeles.
I have not been able to find any evidence that her crew, ATC, the weather, or the machine itself was given special instructions to go easy on her. Beverly was the captain. A role most pilots, including myself, have never filled. Ergo, I give Beverly the same respect I hold for my dad and every other individual to sit in that seat and make those decisions. They did the same job, with the same pressures and responsibilities. The only difference in their work life was the restroom they chose to use in the terminal building.
Surely, that can't be a factor in their capacity to lead a crew and fly the aircraft, can it?
The long and growing list of pilots who happen to be women includes many who deserve the respect of any thinking human. I would encourage you to look up the names Jerrie Cobb, Wally Funk, Hazel Ying Lee, Betty Gillies, Eileen Collins, Jeana Yeager, and Tammie Jo Shults. That's a good group to start with. But there are more. Many more. The list continues to grow.
There are women in flight training today who will impress us in the future. There are girls in primary school who haven't discovered their affection for aviation yet, but they will. Hopefully they will rise above the resistance they face, push past the obstacles in their way, and reach the heights they're capable of reaching.
Now seriously, would you rather be counted among those who encouraged or disparaged their efforts? Think about that long and hard. Your answer and your resulting behavior may be what you are most remembered for in the long run. Choose well.