Q: While researching overhaul costs for an O-320-D3G engine, I came across your article What are the best options for overhaul? from way back in May 2013.
I am in a similar situation with a 1977 Warrior II I plan to purchase. The plane's engine has 2,170 SMOH (done in 1993) and it had a top overhaul done roughly 600 hours ago, when new Millenium cylinders were installed.
I've been flying the plane as a dry lease for more than three years and it has been rock solid.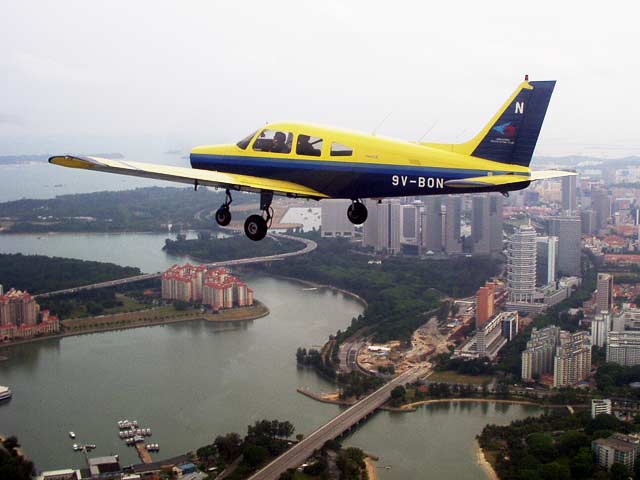 Once I got more involved with the maintenance, I learned about oil analysis, compression checks, etc., and here is where the engine stands: Compression checks at last annual completed at the end of 2020 were 74/75/76/77, while in 2019 it was 78 across all cylinders. Oil consumption is about one quart per 6.25 hours or so (I typically add about eight quarts between oil changes).
During the last annual they did find some leaks the mechanic described as minor — one around the left magneto gasket, and on top where the case halves connect. We addressed the magneto leak and we're hoping to see an improvement in oil consumption.
I see a minor trace of oil on the belly, but that may have been the magneto issue, so it remains to be seen.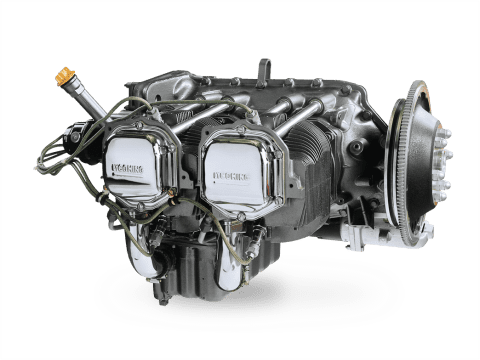 I do fly the plane quite a bit, having put over 450 hours in three years. Most flights are in Southern California, perhaps in the one to one-and-a-half hour range and, unfortunately, the plane is kept outside.
I've done oil analysis the last 200 hours and all parameters are normal. Also, I've asked that at each oil change we do a compression check and the oil filter is opened. I'm happy that, so far, no metals have been found.
The plane performs very well, usually getting about 108-110 KTAS, which I think is not bad for an old engine. I try to keep CHTs as low as possible, during climb around 410 or so seems to be the best I can do and 365 or less at cruise…not always easy when it gets hot around here, but usually not an issue.
I am debating between a shop overhaul and a Lycoming overhauled engine. Fortunately, my partner and I will have funds available to perform the engine work when it is time to do so.
I would like to know what your thoughts and recommendations would be? Any help is appreciated.
Hector Torres
A: Hector, I read the first paragraph of your query and came away with the thought that your engine is doing well for its age and total hours.
The maintenance information you provided certainly appears that this engine is being well maintained with very good compression checks and oil consumption. I compliment you on the information you provided. I only wish that everyone had this type of record keeping.
Now, let's see what we can do to answer your real question as to what's best going forward.
From my perspective and from the information you provided, I don't think I'd be in a rush to do anything to the engine at this point.
I'm certain that your maintenance facility is capable of correcting the oil leak at the magneto gasket, but a further close inspection should be completed in that general area just in case there is some other contributing factor, like a loose or misplaced breather tube.
Regarding the oil leak at the top of the crankcase at the parting surfaces, this a different story all together. I can tell you though, it's never going to get any better, so this situation may dictate what action you take with this engine in the future.
Depending on the seriousness of this leak, you may just want to continue operating the engine. This is a decision you or your maintenance facility will have to discuss. I think it's fair to say that engines just don't quit without some indication that things aren't right, such as high oil consumption, high mag drop, compression checks, etc. The operating parameters that you mentioned seem to be right in the ballpark and I can't think of anything that I would recommend you change.
Now, regarding which is the best way to go in the future when the engine needs to be replaced. Of course, you'll forgive me, but I am a little bit biased towards having a factory exchange engine, but there again, this is a decision you and your partner will have to discuss.
One of the advantages in choosing a factory engine is the fact that you will get the latest configuration, which includes roller tappets, entirely factory new cylinder, piston and ring sets, and many more factory new parts.
Many of the field overhaul facilities offer these cylinder kits, so be sure to ask a lot of questions as to just exactly what is done and compare all of these options before putting your money on the line.
I do want to stress that before you make any decision, make absolutely certain that when you look at the options, be sure to compare apples to apples. Don't let prices influence your decision, because the least expensive option may not be the best value.