Hartzell's new Navigator, a three-blade advanced structural composite scimitar propeller, is now approved for thousands of Beechcraft Bonanza single-engine airplanes.
The new STC applies to most Bonanza 35-C33A, E33A, E33C, F33A, F33C, S35, V35, V35A, V35B, 36 and A36 aircraft.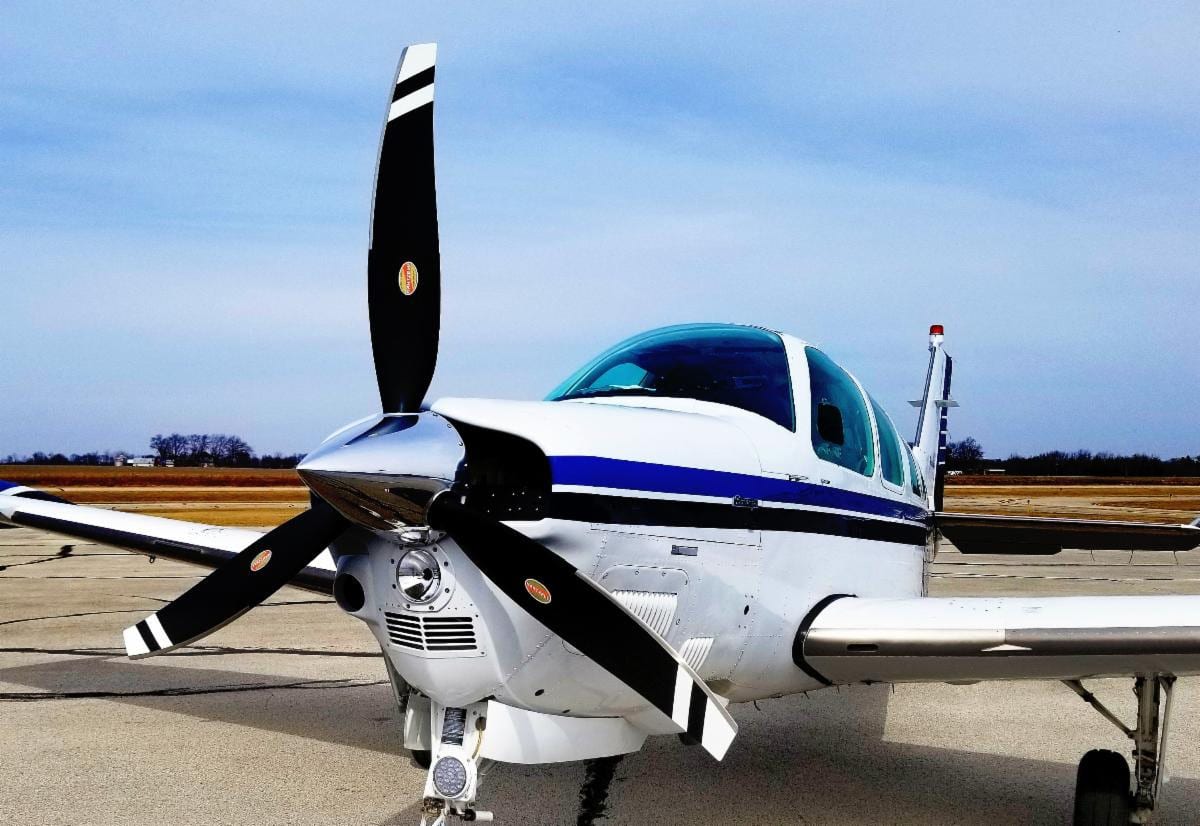 Available as part of Hartzell Propeller's Top Prop program, the Navigator's Advanced Structural Composite (ASC-II) lightweight blade technology results in an increase in true airspeed of three to seven KTAS, depending on the power setting, according to company officials. The ASC-II blades reduce airframe vibration, which results in a smoother flight, officials add.
The Navigator consists of a monocoque structure, with carbon fiber laminates integrated into a co-molded stainless-steel shank. The outboard half of the leading edge is protected from Foreign Object Damage (FOD) with an electroformed nickel-cobalt erosion shield. The carbon fiber Navigator weighs approximately 65 pounds and is approved at a diameter of 82 inches.
Propeller Time Between Overhaul (TBO) is six years or 2,400 hours, whichever comes first.
The basic kit is available for $27,870.
The Navigator is available with electro-thermal de-ice on existing three-blade 28-volt systems and is also compatible with existing fluid anti-ice installations from CAV Ice Protection. A new Hartzell S-1-35 prop governor is an option under the STC as well.