Experimental Aircraft Association Chapter 534 has awarded a $10,000 Ray Aviation Scholarship to Emily Lininger, a member of the chapter's Squadron 534 Youth Aviation Program.
This is the third consecutive year the chapter, which is based at Leesburg International Airport (KLEE) in Florida, has awarded a $10,000 scholarship.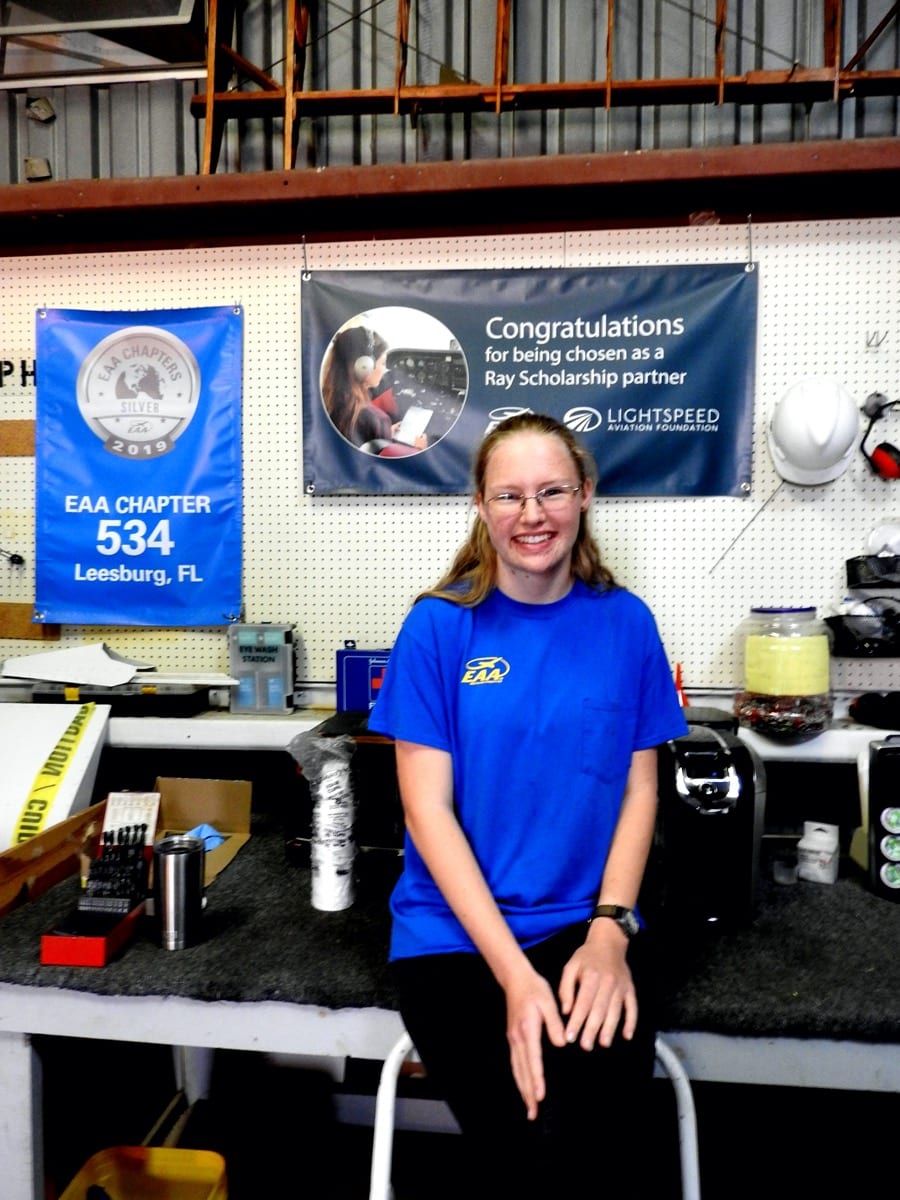 Emily took her first flight as a Young Eagle when she was 12 years old and after that she knew she wanted to fly. Since then, she has taken advantage of every Young Eagle flight event the chapter had.
She joined the aviation youth program about four years ago and has been actively involved in learning to repair and build aircraft working alongside her chapter mentors.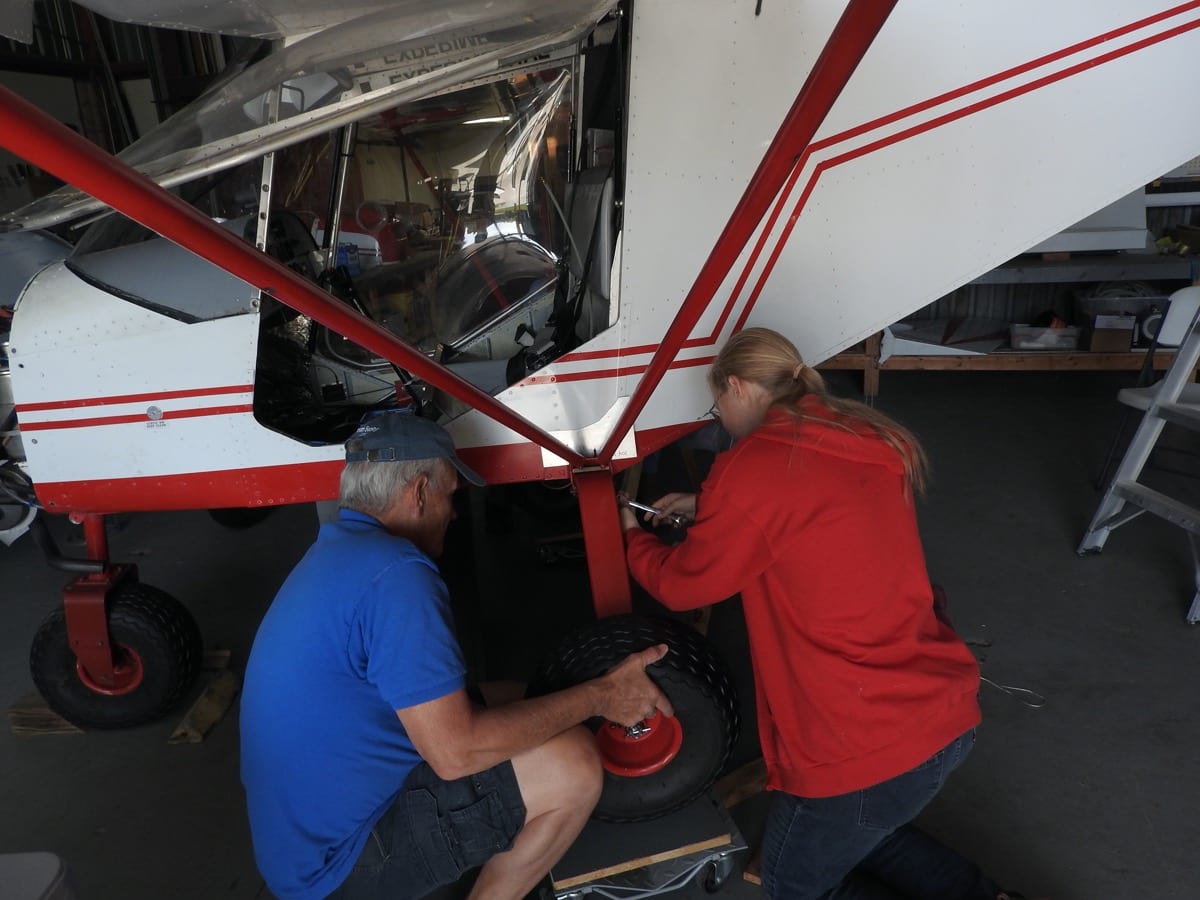 Now 17, Emily will be using the scholarship to help pay for the dual flight instruction she needs to become a private pilot, her first step in realizing her dream of becoming a missionary pilot.
She will continue on to earn a commercial certificate, instrument rating, and an Airframe and Power Plant mechanic certificate.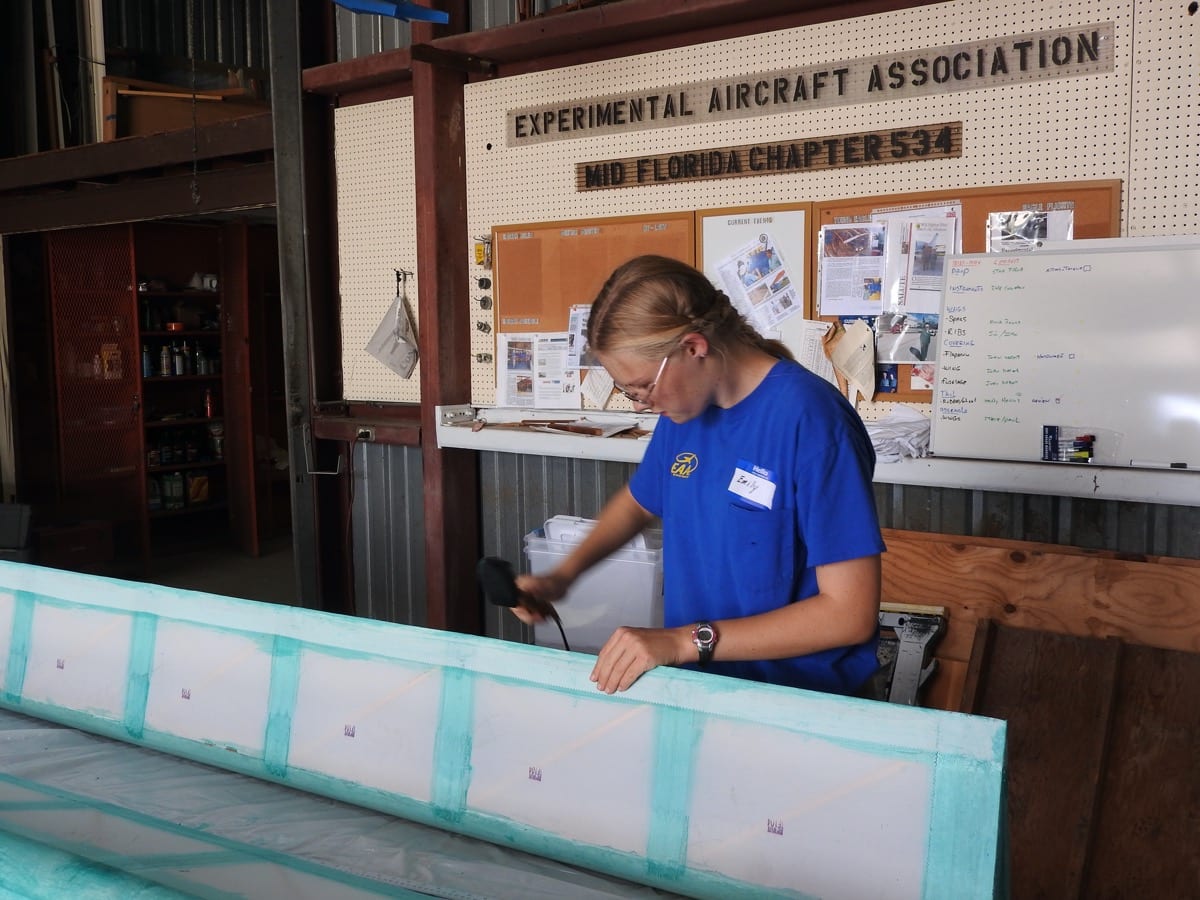 Ray Aviation Scholarships are administered by the Experimental Aircraft Association in Oshkosh, Wisconsin. The Ray Foundation provides $1 million dollars annually for 100 young people to finance dual flight instruction. The scholarships are awarded through qualifying EAA chapters at local airports across the country.