If anyone needed proof that the nation may be emerging from the Year of COVID, a trip to the 2021 SUN 'n FUN Aerospace Expo offered plenty of evidence.
While pandemic precautions were still practiced by many, the Lakeland, Florida, airshow was mostly out of doors, in the sunshine, with steady breezes. Smiles could be seen in most quarters, yet you could easily keep your distance if you preferred.
Most of us thought it felt wonderful to get some return to normal. One exception: Almost no international visitors were present.
Show-wide, exhibits were down about 20%, according to officials. I consider this an excellent recovery after one of the most trying periods of any of our lives.
SUN 'n FUN staff and their many volunteers did a great job of preparing. Vendors were ready to talk to pilots, including in many exhibits that were virtual only. Plenty of attractive flying machines were ready to catch the eyes of visitors. Lots of people appeared ready to leave 2020 behind and get back to flying fun.
On all days of the six-day show, pilot traffic was quite good, many vendors expressed. On two days, pilots and general public crowds were very large. Saturday was reputedly to be an all-time record for one day. It looked like it to me, although only those accounting for gate receipts know for sure.
Fly Electric
For years I've said that of all aircraft to succeed with battery electric flight, the first truly usable, enjoyable electric aircraft would be a Part 103 ultralight. The aircraft you see in the nearby images is already flying with electric propulsion and you can get on the order list now.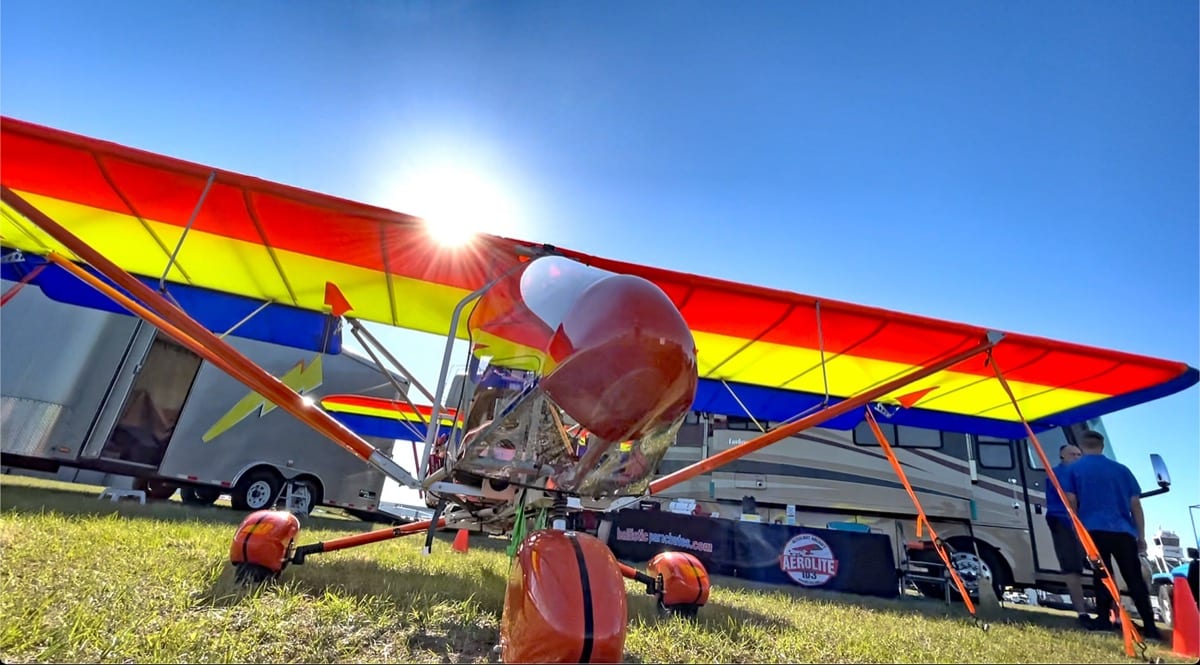 Pressed by many who got excited about the new model, U-Fly-It boss Dennis Carley came up with a name: Aerolite EZ-103. I think the name is clever and this machine is ready for market.
Part 103 aircraft are not technically "aircraft," according the 1982 regulation that described them. So, "EZ" and "EV" (for electric vehicle) play nicely together. "EZ" can also refer to the easy build effort. Offered both ways, kits don't take many hours to build and fully-built Aerolites are remarkably affordable.
How long can you fly Aerolite EZ-103? This most commonly-asked question is best addressed by talking about how you fly with electric power. A series of takeoffs and landings in a standard airport pattern will drain batteries much quicker than steady cruising. Assuming a climb to 700 feet above ground and then cruising at 40-45 miles per hour, two battery packs will last about 30 minutes. Four battery packs can be mounted, good for an hour's flying if lots of climbing to altitude is not involved.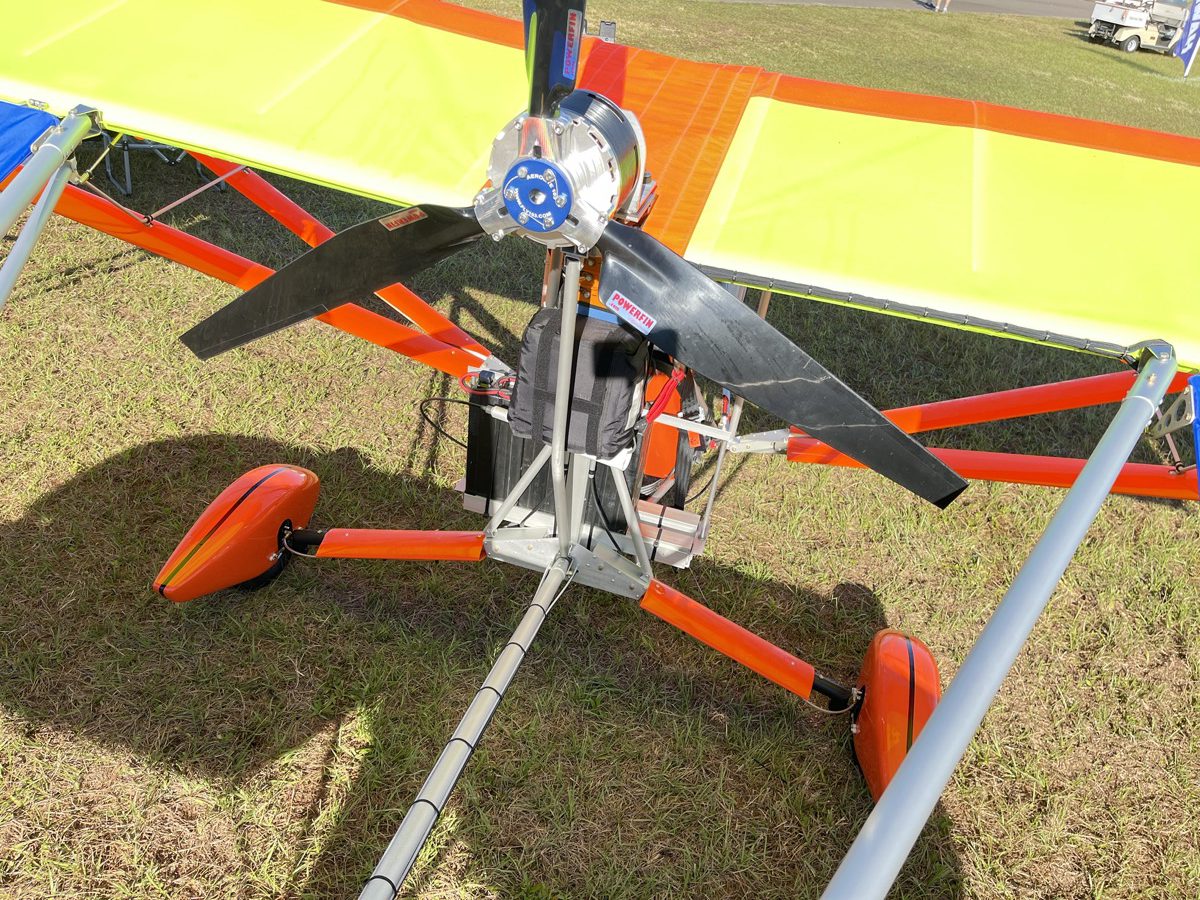 Another question arose about batteries and Part 103 regulated weights. I will have more about that in the future.
If you are ready for electric, it's ready for you!
Go Fast for Less Gas
Can a 100-horsepower Rotax aircraft achieve a high-speed cruise of 185 miles an hour? Yes, and it will only burn about five gallons an hour, which can also be auto gas. This allows very economical cross-country cruising in great comfort.
At SUN 'n FUN 2021, we saw at least two aircraft that can hit such speeds — or even faster. Both are allowed to operate in Europe and they are coming to America.
Ironically, both JMB Aircraft's super-speedy VL3 and the Tarragon were displayed right next to each other. Of the two, Tarragon looks to be a much larger aircraft equipped with tandem seating.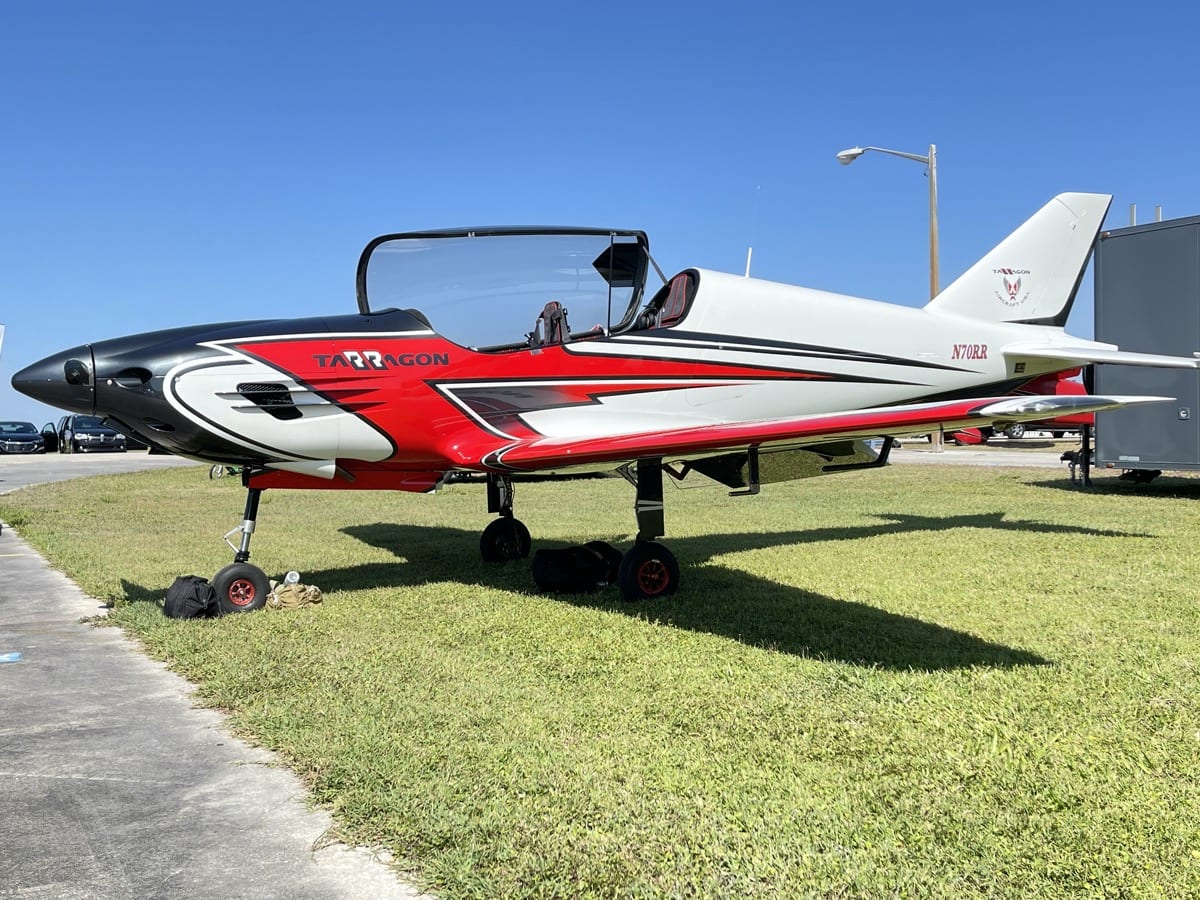 While Tarragon looks surprisingly big, the factory states an empty weight of "700-750 pounds (depending on optional equipment)." Carbon fiber greatly expands the size-for-weight calculation and Tarragon is made entirely of the light and strong material. In sharp contrast, all Cub-type LSA weigh considerably more (and fly far slower).
Today, Tarragon, VL3, and other speedy European designs flying in America must be built as kits, however, FAA's proposed new regulation might include all these in one stroke of the signature pen. More on that regulation later. The FAA is presently in a "quiet period" called ex parte.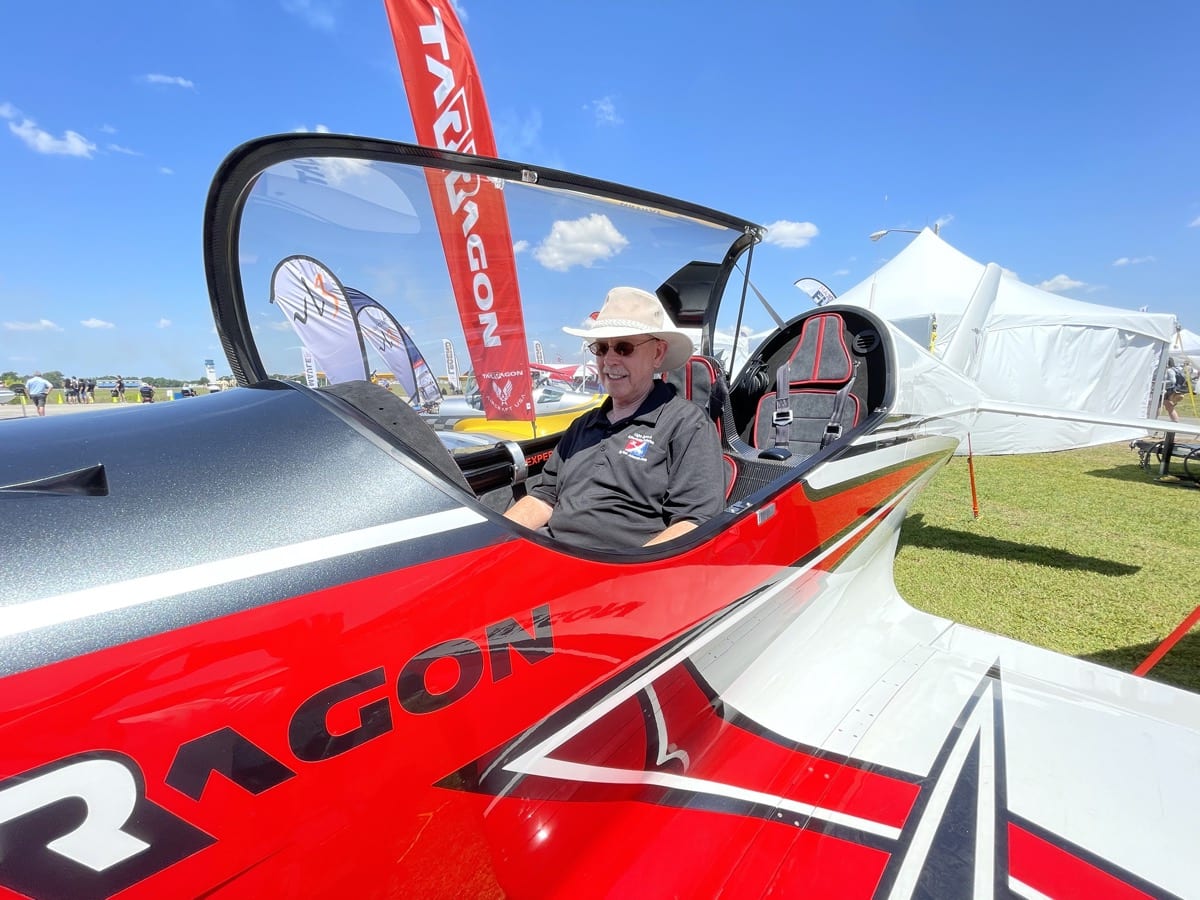 Debut of Special LSA No. 154: Montaer's MC01
Perhaps you knew years ago that Brazil was an aviation beehive of activity. Since Alberto Santos-Dumont early last century, the South American country has been known for aviation.
This millennia, the Brazilians have adapted to Light-Sport Aircraft and ASTM standards, which the country's CAA accepts (as do several other nations). Not only have they populated the skies over Brazil, but several companies have moved to establish their businesses in the USA.
Seamax, Super Petrel, the engineering behind the Texas Aircraft Colt, Paradise P-1, Flyer SS … all these are Brazilian designs and — except for the last two — all have an active U.S. presence and all have a Brazilian factory as a partner or owner. This may not assure success, but it does keep the factory deeply involved with the aircrafts' entry to aviation's largest marketplace.
SUN 'n FUN 2021 is where Montaer made its formal debut to American pilots. Displayed in Paradise City — SUN 'n FUN's main light aircraft area — MC01 jumped out to get your attention in a bright red, white, and black paint job.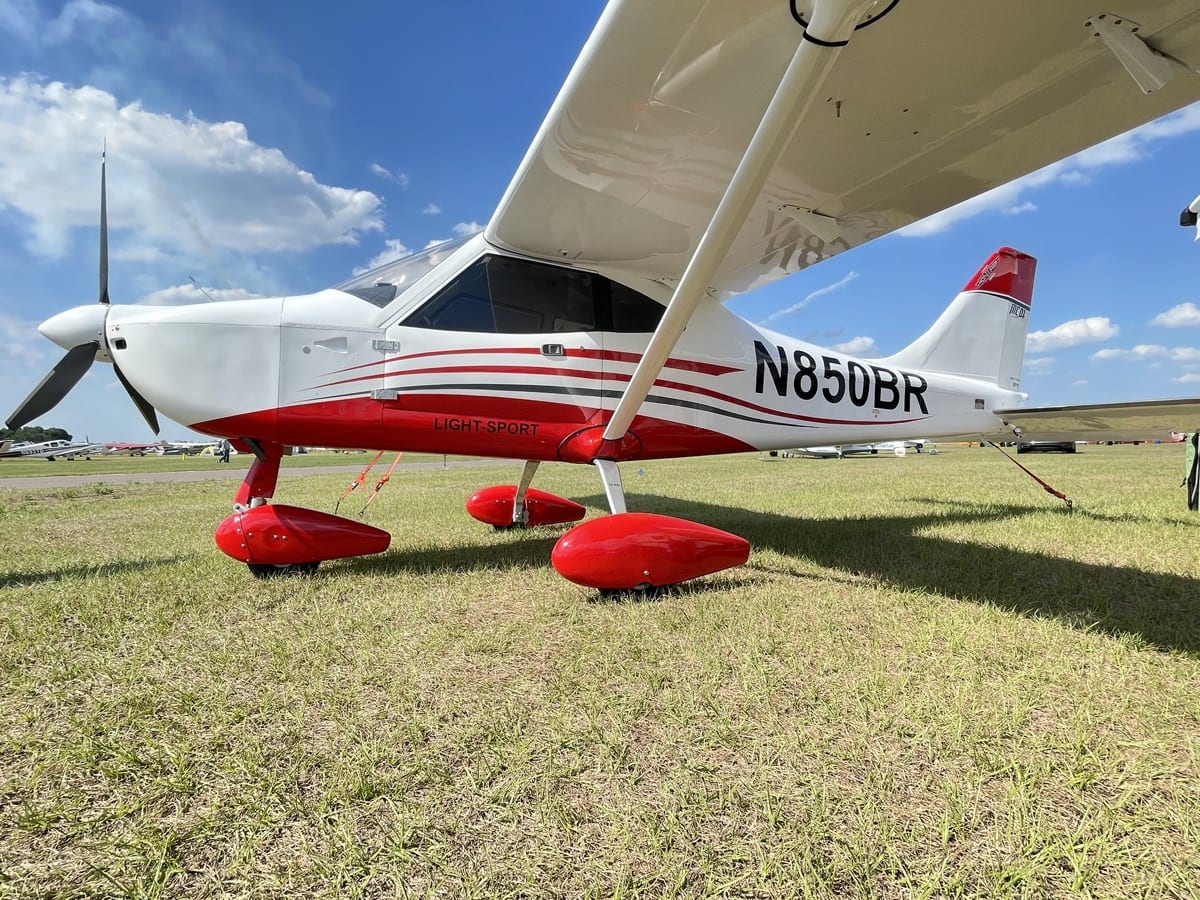 Montaer Aeronaves, the Brazilian company name, formed in late 2013 "with the aim of bringing innovation to aviation." An engineer who formerly worked with Paradise Aircraft, Bruno de Oliveira leads the company.
If you think Montaer looks remarkably like Paradise and the P1NG, you'd be right, although Bruno reported he has made "numerous changes and refinements."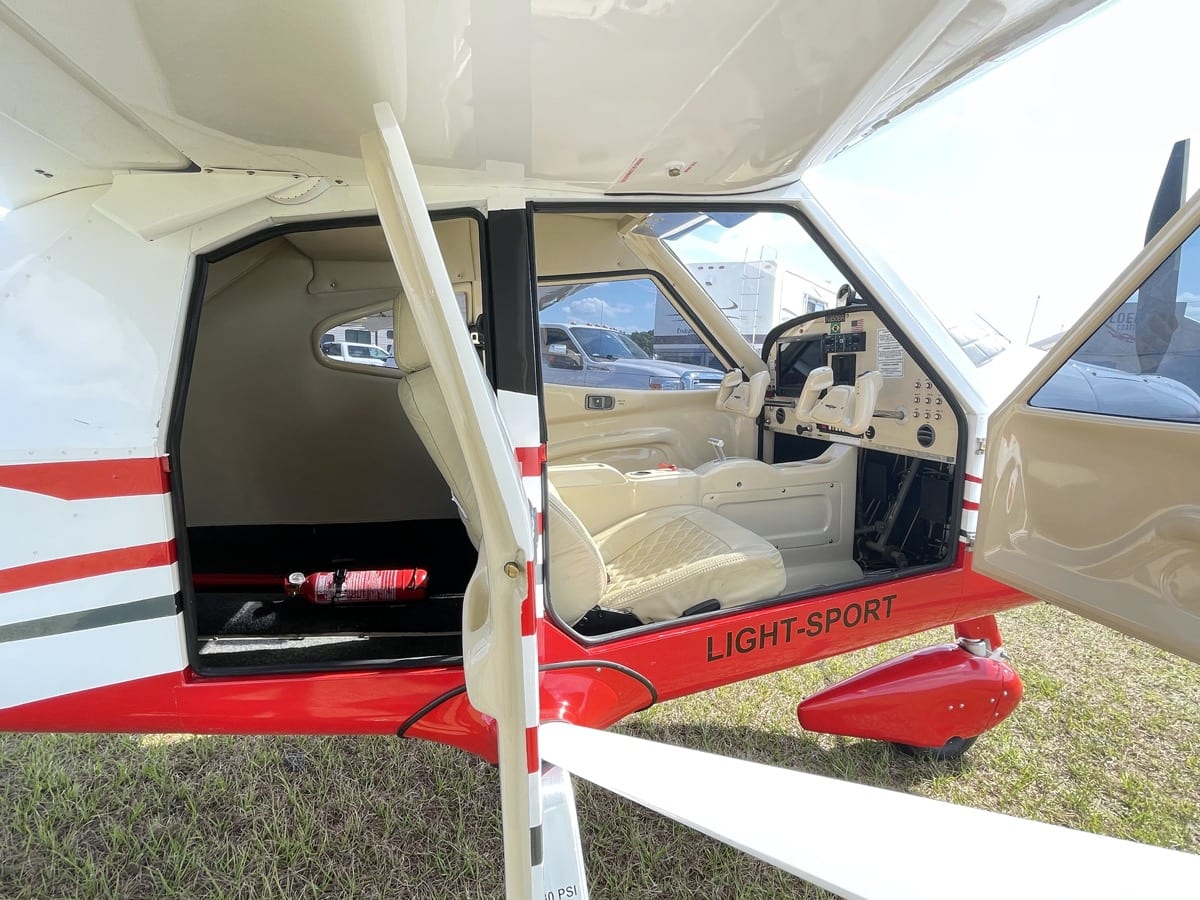 A Good Tornado
In addition to its 75%-scale T-51, longtime Ohio producer Titan Aircraft continues to make its dashing Tornado in four varieties. One of those, the SS or Super Stretch model, was on display at SUN 'n FUN 2021.
Born in the days of the then-new FAA Part 103 rule, longtime developer John Williams did something rather unusual at the time. He built a cantilevered wing with conventional aluminum structure. This tauter wing structure made the aircraft more responsive in handling.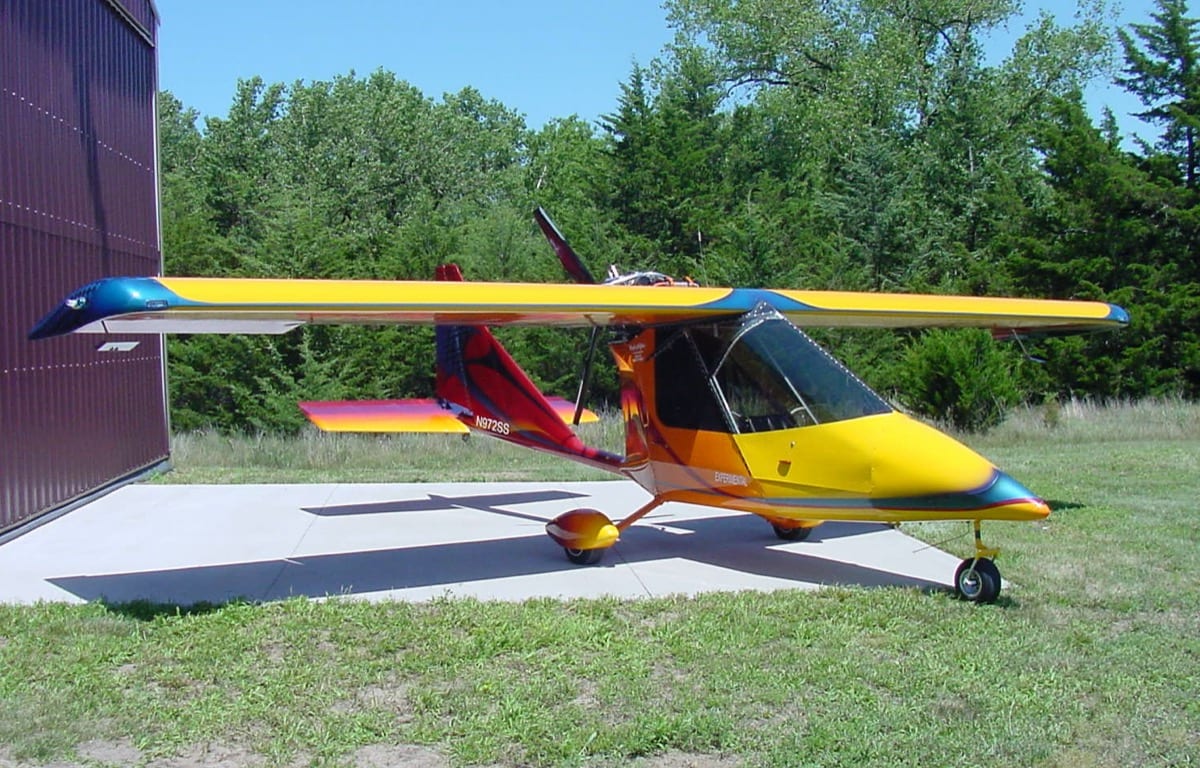 Tornado can still do loops and rolls with ease … in experienced hands, of course. Tornado models beautifully combine friendly low-speed handling characteristics with agility and strong performance.
A success story with more than 800 kit-built aircraft flown by owners who value its durability and longevity, Williams noted he now finds himself competing with his own aircraft on the used market.
"Our kit has an estimated build time of 150-300 hours and includes all required materials, components, and fasteners," said Williams. "Our completion rate is around 90% because the build is fairly quick and easy."
Kits do not include engine, propeller, and instruments, leaving that to customer preferences.
Progress and Renewal
Having touched on the used market above, I discovered another great looking aircraft that looked to be brand new but, in fact, arrived with the first wave of Light-Sport Aircraft.
Although Light-Sport Aircraft only arrived on the aviation scene in early 2005 when the first two aircraft were "accepted" by FAA, a vibrant used market has developed. This accomplishes multiple tasks: It helps those seeking a lower price for a modern aircraft; it gives dealers another source of aircraft and a new market; and it provides work for mechanics and other skilled workers who renew these aircraft to like-new condition.
Indeed, Airtime Aviation turned a problem into a thing of beauty. An unfortunate incident rendered a Flight Design's CT aircraft no longer flyable. Yet instead of destroying it, father and son team Tom and Tom Gutmann went through the airplane, replacing damaged or worn parts. Their thorough job resulted in a sweet-looking CTsw, the sprightly model that preceded the CTLS.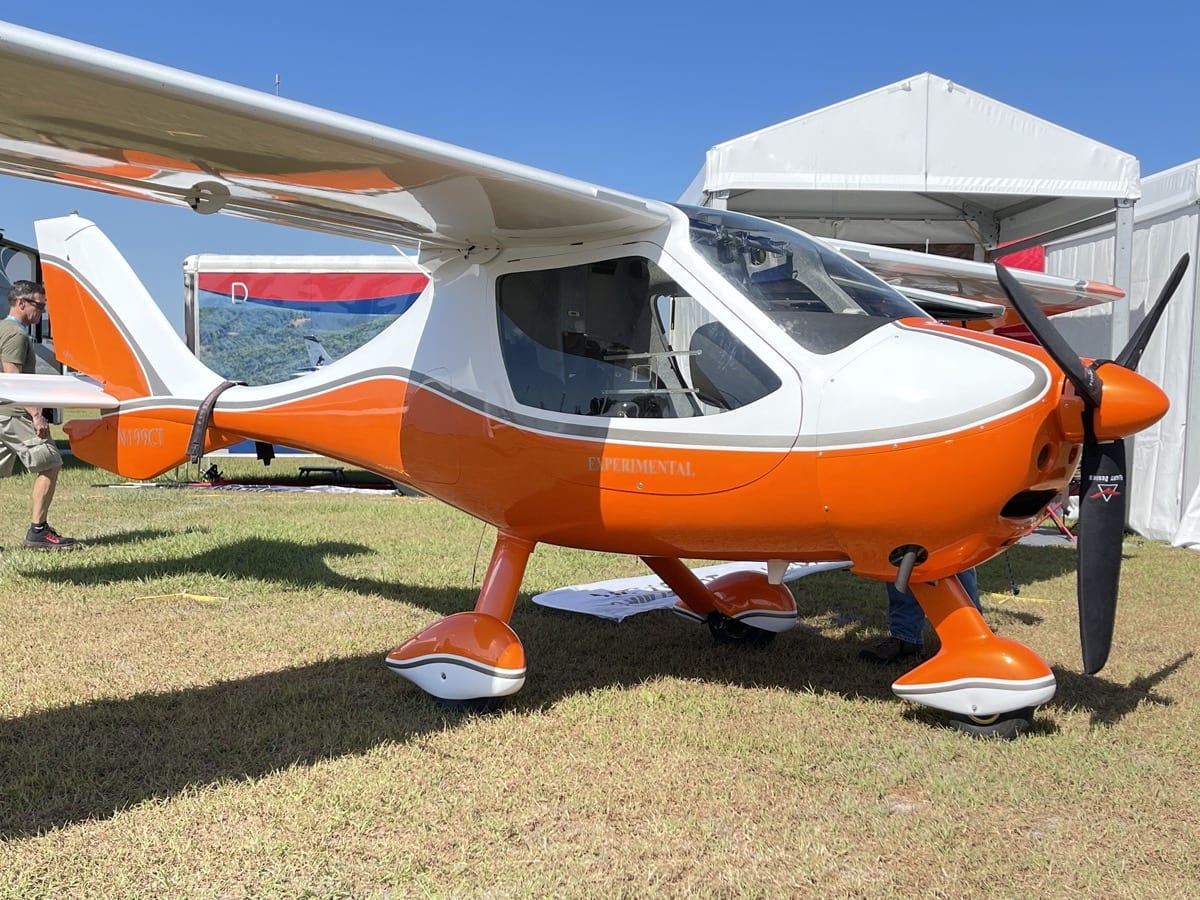 This one, in eye-catching orange with silver accents, shows what talented people can do with other people's mishaps. Parts from two airplanes become one, explaining the "Experimental" label on the door.
This particular aircraft will stay in their possession, but the team has restored numerous other LSA and have sold them for prices agreeably below a new model, aiding pilots who want to enter this sector but whose budgets require a lower price.
LSA Mall Celebrates 15th Year
Several hands pitched in — thanks largely to a great group from DeLand Sport Aviation Showcase — to turn the Light Aircraft Manufacturers Association LSA Mall into the regular attraction it has become over the last 15 years. A shiny group of Light-Sport Aircraft were displayed in the LSA Mall and most went out regularly for customer demo flights. Using the 1,500-foot turf runway in Paradise City made making demo flights far easier for show attendees.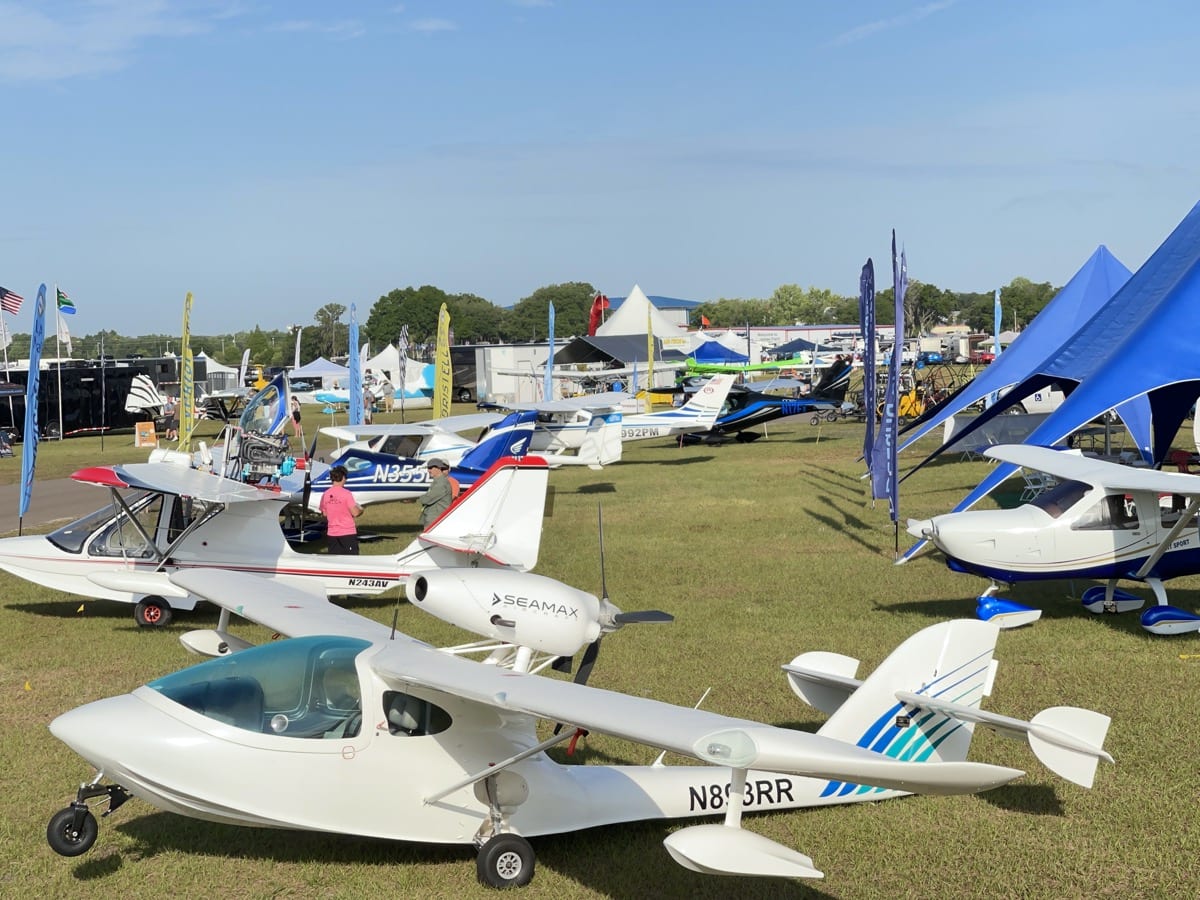 Nightly music was featured thanks to entertainers from the Flying Musicians Association. Chairs in the shade were available to witness the nightly STOL competition and evening Manufacturer Showcase flying.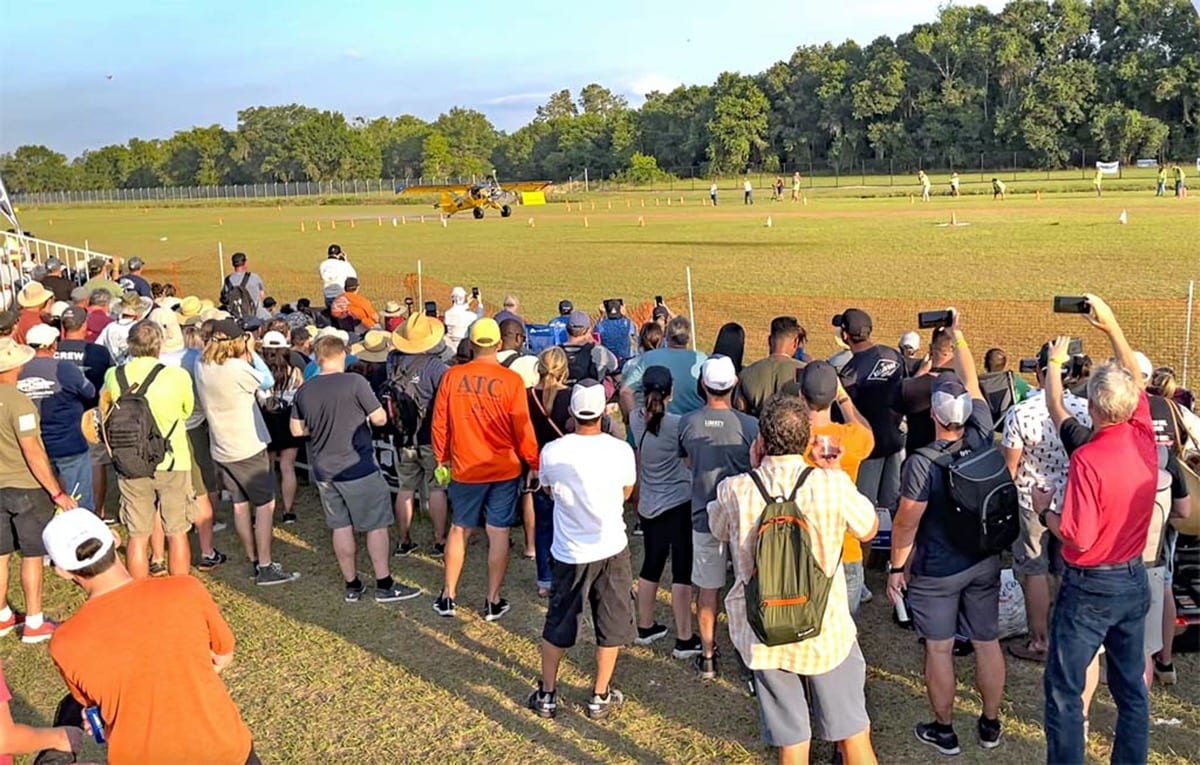 In 2019 and again in 2021, the LAMA LSA Mall was supported by the DeLand Showcase, which readers should know is the organizer of a light aircraft show at the DeLand Municipal Airport (KDED) in November. Like all the other shows, they were forced to bow to COVID-19 fears and canceled all efforts to put on an event in 2020. Yet the show returns Nov. 11-13 in 2021 and I hope you'll considering joining all of us who value this new show … all the more important after Sebring's LSA Expo closed down in 2019 after 15 years.