For quite some time now I've been spending Thursday afternoons and Saturday mornings with a group of high school students who have somehow gotten the idea in their heads that aviation should be a part of their lives. They are the Aspiring Aviators Aero Club, a name they picked for themselves. It's an apt identifier.
The task of introducing teenagers to aviation is not nearly as difficult or expensive as you might imagine. It is work, admittedly. It requires effort and planning and at least a handful of willing volunteers who can share the load when scheduling conflicts arise. Yes, conflicts will absolutely arise from time to time.
To hold the interest of the students and keep them motivated, I've found it best to procure an actual airplane to center the club's activities around. In the case of the AAAC, that airplane is a 1945 Piper J3 Cub. A barn find that was priced right.
The airplane hails from Texas, where it spent nearly its entire lifespan, until a fellow from central Florida bought it, relocated it, and disassembled it. His intent was to restore that Cub to pristine condition. That didn't happen.
The Cub sat disassembled in a detached garage for two years. I found it there, in pieces, covered in dust, scattered about the space, on the verge of transitioning from a worthy restoration project to a random collection of corroding parts. It was a rescue of sorts. A good one.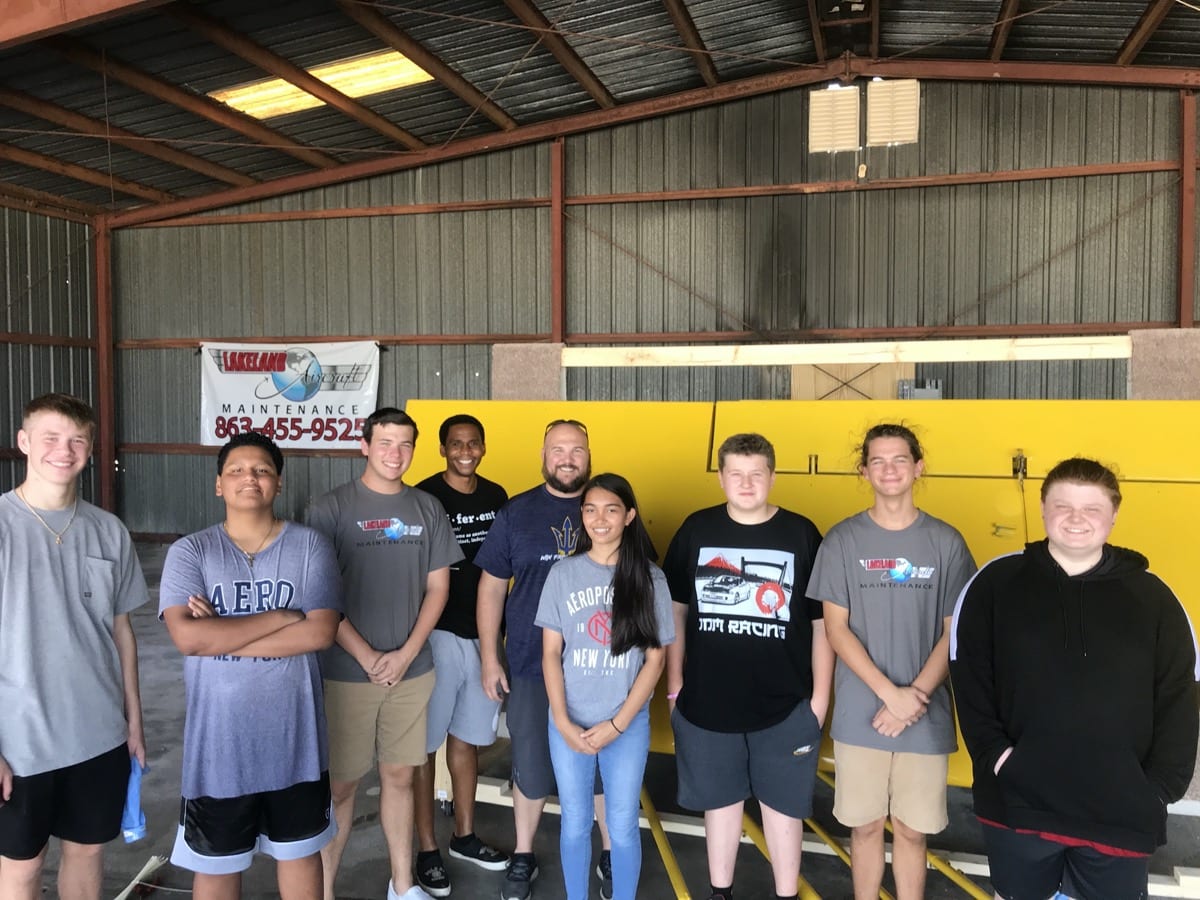 The kids were thrilled to have an actual airplane to work on. A restoration project that would one day fly. We registered the airplane in the name of the club, tucked it away in the hangar, and got to work. Slow, methodical, time-consuming work for a group of kids who are more accustomed to instant-everything than they are diving into a project that may take years to complete.
As they work away on the restoration and reassembly of the airplane, the kids haven't missed the sights and sounds occurring right outside their 50-foot-wide hangar door. They see Cubs, Stearmans, Swifts, and Champs taxi through their field of view. Tube and fabric now makes sense to them. They see the brilliance of its design.
They recognize their project will be a viable flying machine when they're my age (62 years old) and beyond. It may have an electric motor up front at that point, but the prop will still be made of wood. Fabric will continue to wrap the fuselage, bringing some level of aerodynamic form to an otherwise skeletal shape. It will still generate lift and do what it was meant to do. It will fly.
Aviation is seeping into their blood and taking up space in their imaginations at a level they never thought possible. That's not just an opinion, incidentally. It's a fact. One that can be supported by a recent event that brings the quality and depth of the aeronautical bug they've succumbed to into fine relief.
James is one of the founding members of the club. He is all of 15 years old. And although James has no familial connection to aviation and no previous hands-on experience with anything inside the airport fence, he believes he wants to be an aircraft mechanic.
James is persistent. He arrives to every work session ready to go. Tall and slender and filled with youthful exuberance, he walks through the hangar door with a sense of purpose. The airplane is his as much as anyone else's and so he dives in to each new task with a smile on his face, a twinkle in his eye, and an intensity that suggests he expects this thing to fly again — perhaps with himself at the controls.
He's earning that opportunity a little more each day, believe me.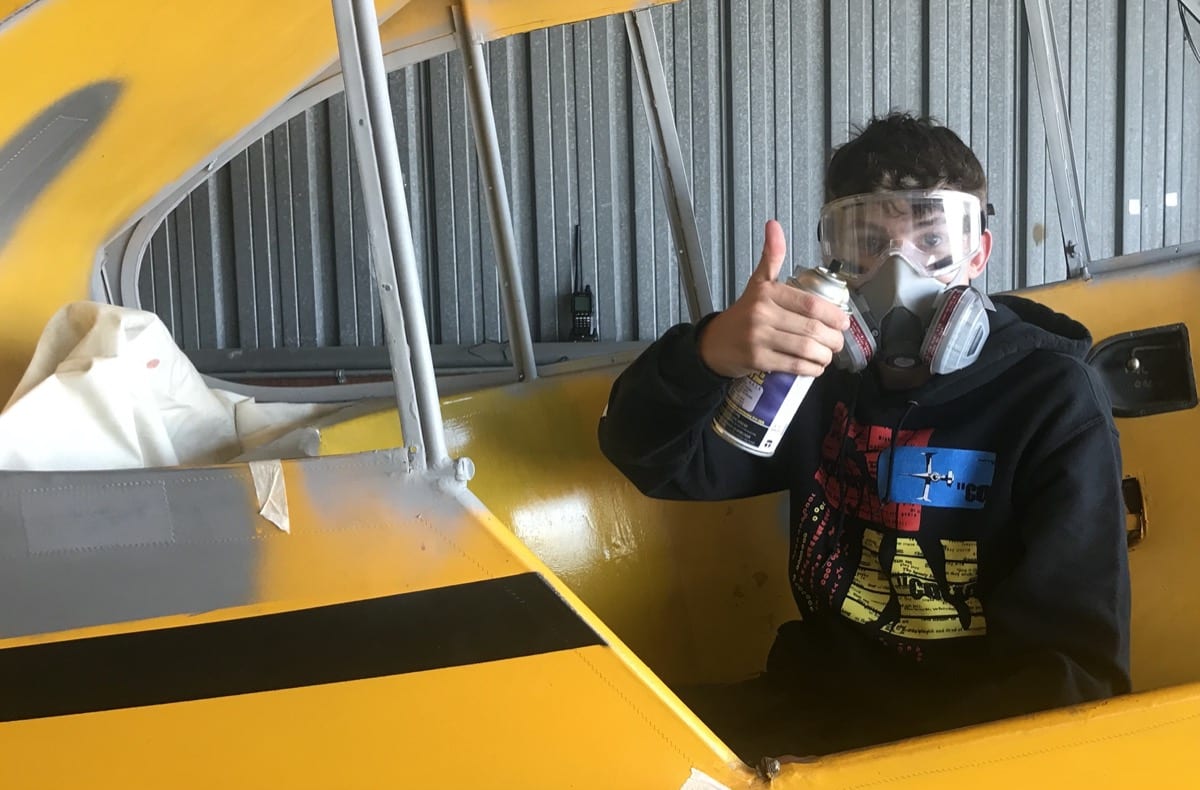 James is serious. He works diligently, with as much respect for the Cub as he has an awareness of his own massive areas of ignorance. He asks for direction when he needs it. He works independently with minimal oversight when he's got a clear mission.
James keeps a notebook where he logs the tasks he's engaged in each day and time required to do them. He's committed to reaching the goal of becoming an A&P mechanic, so he's doing what the regulations require of him. He's creating a mechanic's logbook of activity. 
Kids like James are out there. Any one of us would be lucky to find one and mentor them.
Not long ago, while directing a collection of spirited teens engaged in two separate projects on opposite sides of the hangar, I spotted a paperback book on one of the workbenches. A surface that had just been cleared to create a viable workspace for the day's project. I picked the book up and studied its cover. The book was well used but in fine shape. Its title: "Jonathan Livingston Seagull."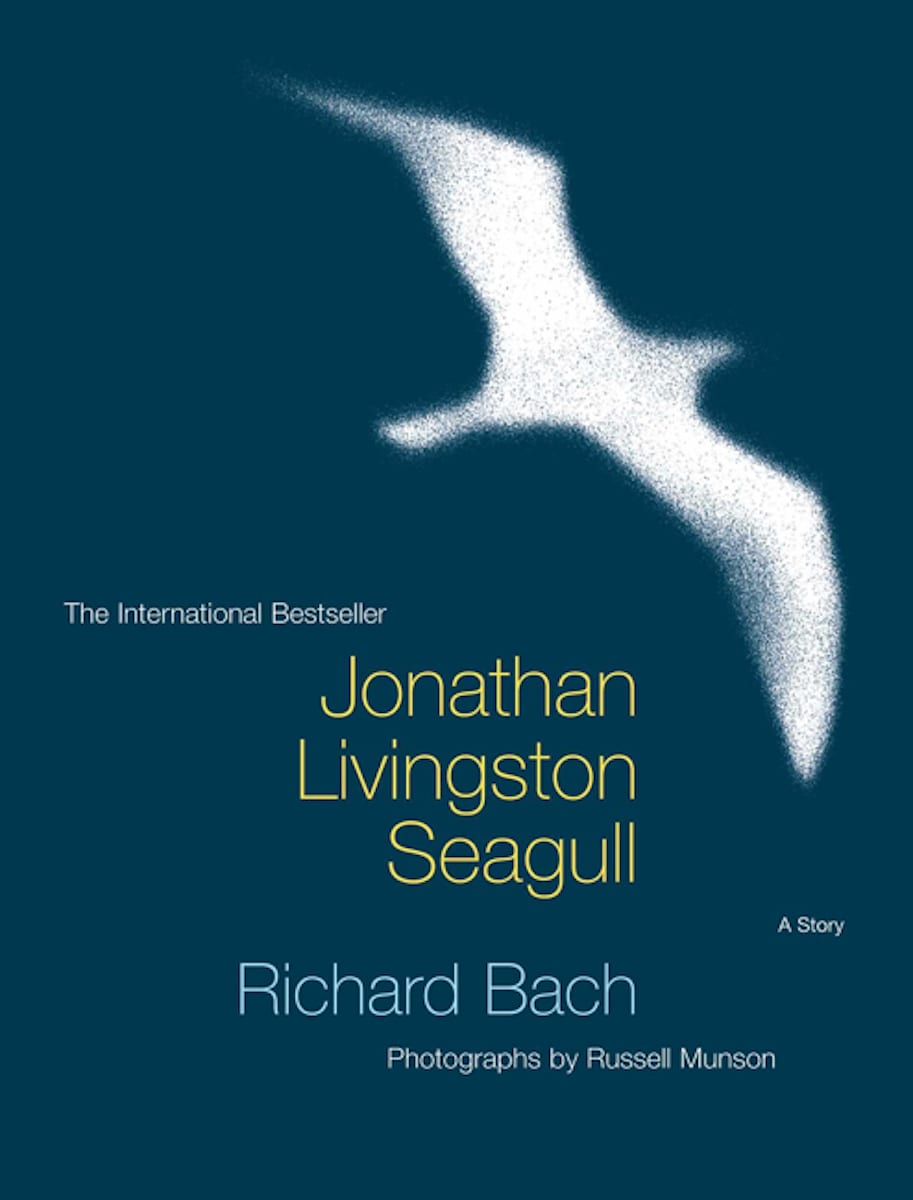 "Whose book is this?" I called out. I got no response. "Hey," I repeated a bit louder. "Whose book is this?"
From across the hangar, James poked his head out from behind the Cub's wings, cradled in a homemade sling, awaiting the day when they will be reattached to the fuselage they've been paired with for more than 75 years. "That's mine," he said, raising his hand for emphasis. "I just got it."
I gathered the club members and herded them to the wide-open hangar door. Facing north into a cloudless sky, as blue as Sinatra's eyes and as bright as any I've seen, I pointed to the west.
"Do you see that house on the edge of the airport?" Heads turned to look. Eyes squinted. Recognition of their target registered on more than a few faces. "The one next to the seaplane base," I prompted for the few who were still searching. "The author of this book lived in a house on that spot not long after this book was published. He wrote another book there called 'Illusions: The Adventures of a Reluctant Messiah.'"
Most had never heard of Richard Bach, perhaps the greatest aviation writer of our time. But they have now. And they realize the potential for brushes with greatness and celebrity at that airport. A great gift beyond the friendships they're making and the accomplishments they're racking up.
"You're going to meet some fascinating people at airports," I told them. They nodded as one.
I don't think they have yet come to realize that they will be fascinating themselves.
The story continues.