Aug. 2, 1988, was a big day for me. My first logbook recorded my first flight on that day. A Special VFR flight out of Islip Long Island. Just under one hour long, a lesson largely wasted as an instructional experience, but what a thrill it was to be in the air. Woo hoo. Yippee. Gosh that was exciting.
During those first six lessons I flew three different types of airplanes. Too new to know that was counterproductive to learning, I just kept writing checks. Three of those first six lessons were noted by my CFI as "straight & level, climbs, descents, turns." I was either really slow at picking up on the four fundamentals or I wasn't enrolled in the best flight instructional program in the world.
Big deal. Seriously, in the long run, what difference does it make? I found a new flight school and a new instructor and got on with the business of learning to fly.
In the 33 years since that first flight there hasn't been a single day when I regretted my decision to plunk down what seemed like a ridiculous amount of money so that I could earn the privilege of flying an airplane.
My flight school buddies, male and female, have similar attitudes. We don't have a moment's regret about the time it took, the cost, or the inconvenience of moving hundreds or thousands of miles from home to get a good aeronautical education.
Most of them fly big iron now, or sleek, zippy corporate aircraft. Me? I still fly small piston powered airplanes that lazily cruise along behind a spinning propeller. The humble but capable C-152 fills more lines in my logbooks than any other type. I've been flying them for more than 30 years and I couldn't be happier.
Affordable to buy, affordable to operate, affordable to maintain. That's most of what I'm looking for when I start looking for an airplane to get aloft in. The C-152 offers that and more.
As in life, there are challenges in aviation. I've met very few people who learned to fly without having to overcome something difficult along the way.
Jorge Navarro's quest to fly certainly wasn't smooth sailing. First, he was born and grew up in Cuba, a nation that isn't particularly well known for encouraging the hometown crowd to learn to fly and travel extensively. The financial limitations many of us face tend to be a bit more profound on that tropical island, as well.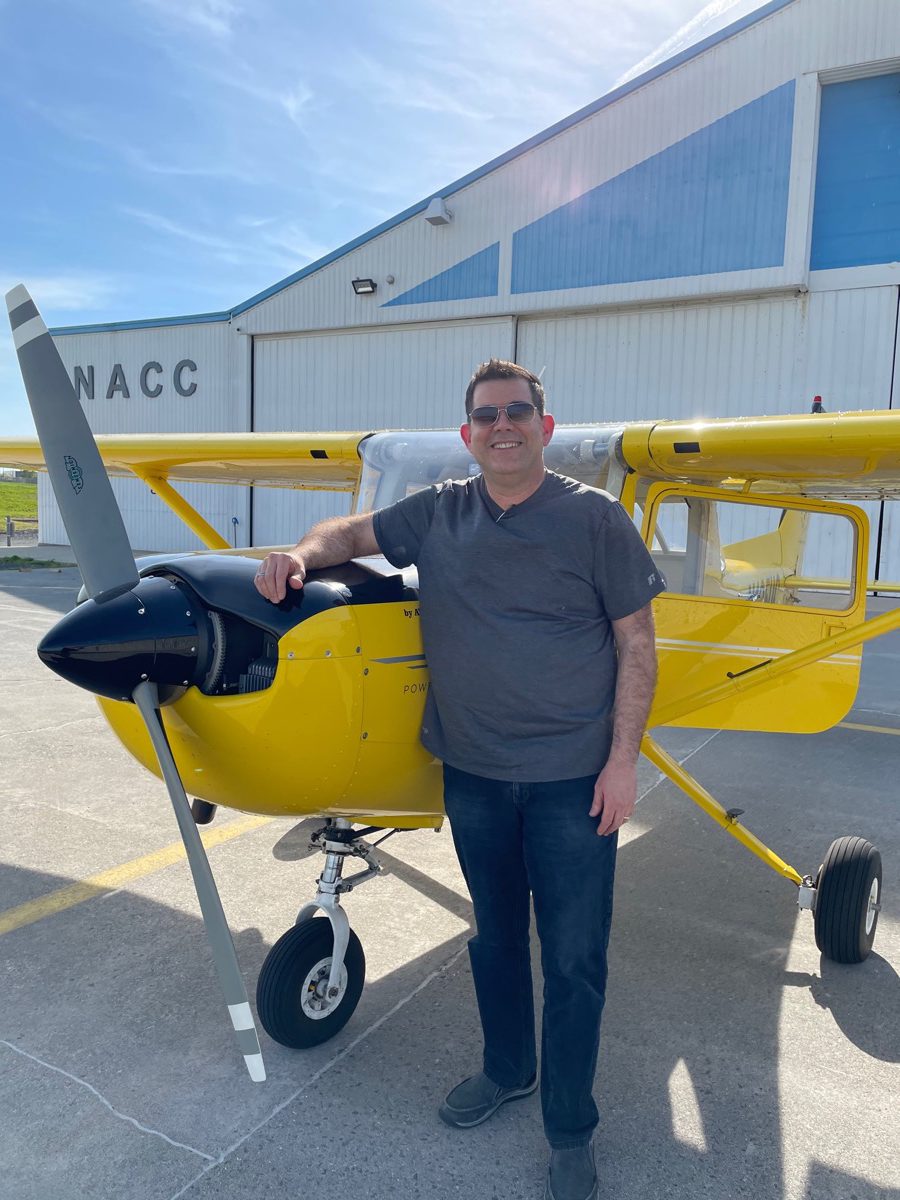 Yet, Jorge persisted. He wanted a more expansive life experience. He wanted to fly.
To move that process along, 30 years ago, when I was launching my aviation career, Jorge found himself relocating from Cuba to the United States. Like many new arrivals, he made his way through a wide assortment of jobs to keep the financial boat afloat, always hoping to one day reach his goals. He drove big rigs. He went to school to qualify as a diesel mechanic. Jorge worked in an air-conditioning business, a real estate office, and ultimately went into the ministry.
Always with one eye on the sky, where his heart wished to be.
"It has always been my dream to be able to fly for a living," he says.
It was a long road, but the light at the end of Jorge's personal tunnel came closer and closer until finally, only three years ago, he had enough of his ducks in a row to start flight training.
Fast forward to now, when a text from Mark Boguski showed up on my phone. Mark is a highly experienced and well-respected CFI who hails from the Boston area. He lives and works in Kansas these days. The text started simply enough, "Is this your old girl?" Included was a photo of an absolutely pristine, yellow and black C-152 sporting a large You Can Fly emblem on the tail. It looks nearly identical to the one I fly, and the four that came before it.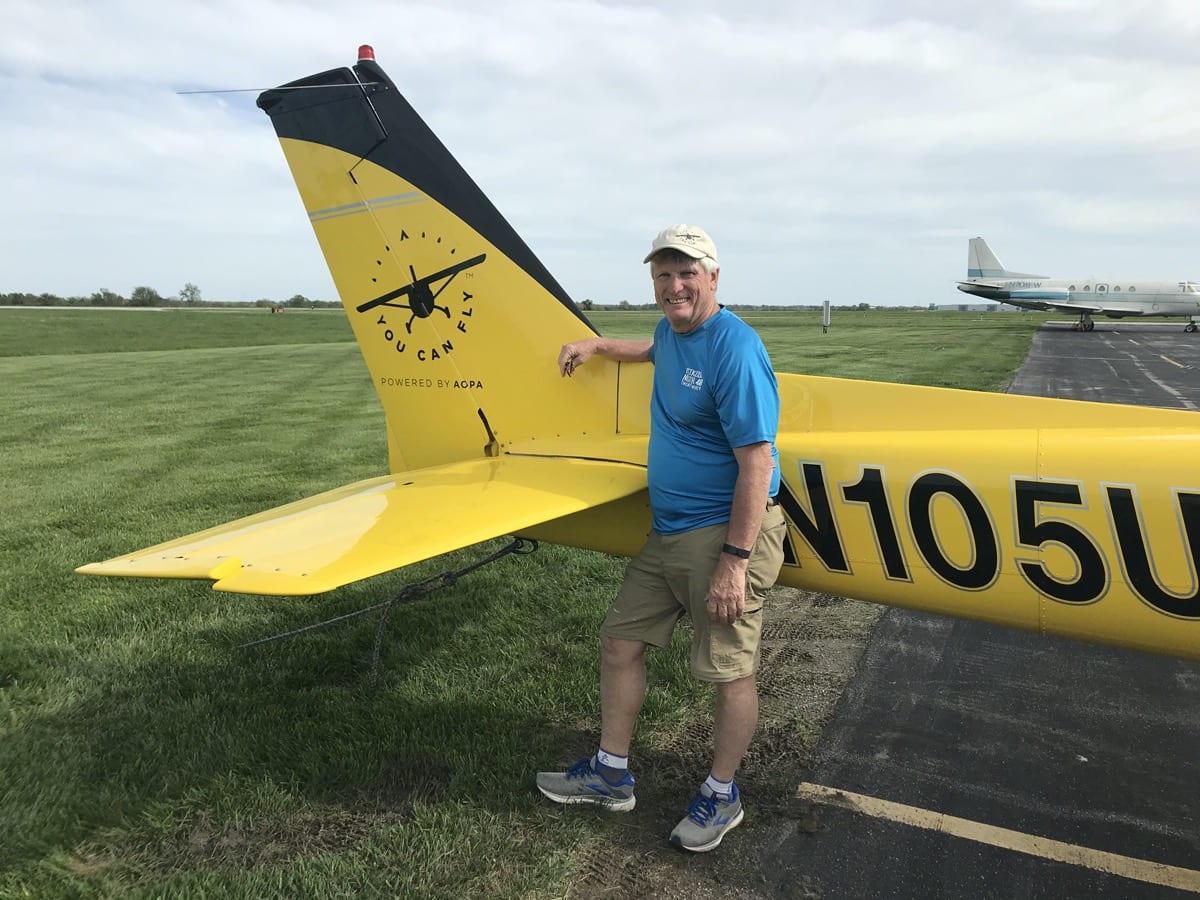 It turns out, Mark's friend and student, Jorge, had just purchased one of the C-152s the Aircraft Owners and Pilots Association had restored and updated by Aviat six years ago, when I was the first hire of AOPA's You Can Fly initiative. As it happens, N105UC is the only one of the airframes I've never had the chance to fly. I started with N152UC, transitioned to N152UF, then moved to N106UC. Later this week I'll be ferrying N103UC up north where I'll swap it for N104UC. But not a single turn of N105UC's prop is recorded in my logbook. 
Jorge picked up the airplane in Frederick, Maryland. With something like 300 hours in his logbook, he took on the task of piloting his new ride more than 800 nautical miles westward. Turbulence bounced him around a bit. Weather put him on the ground for a day.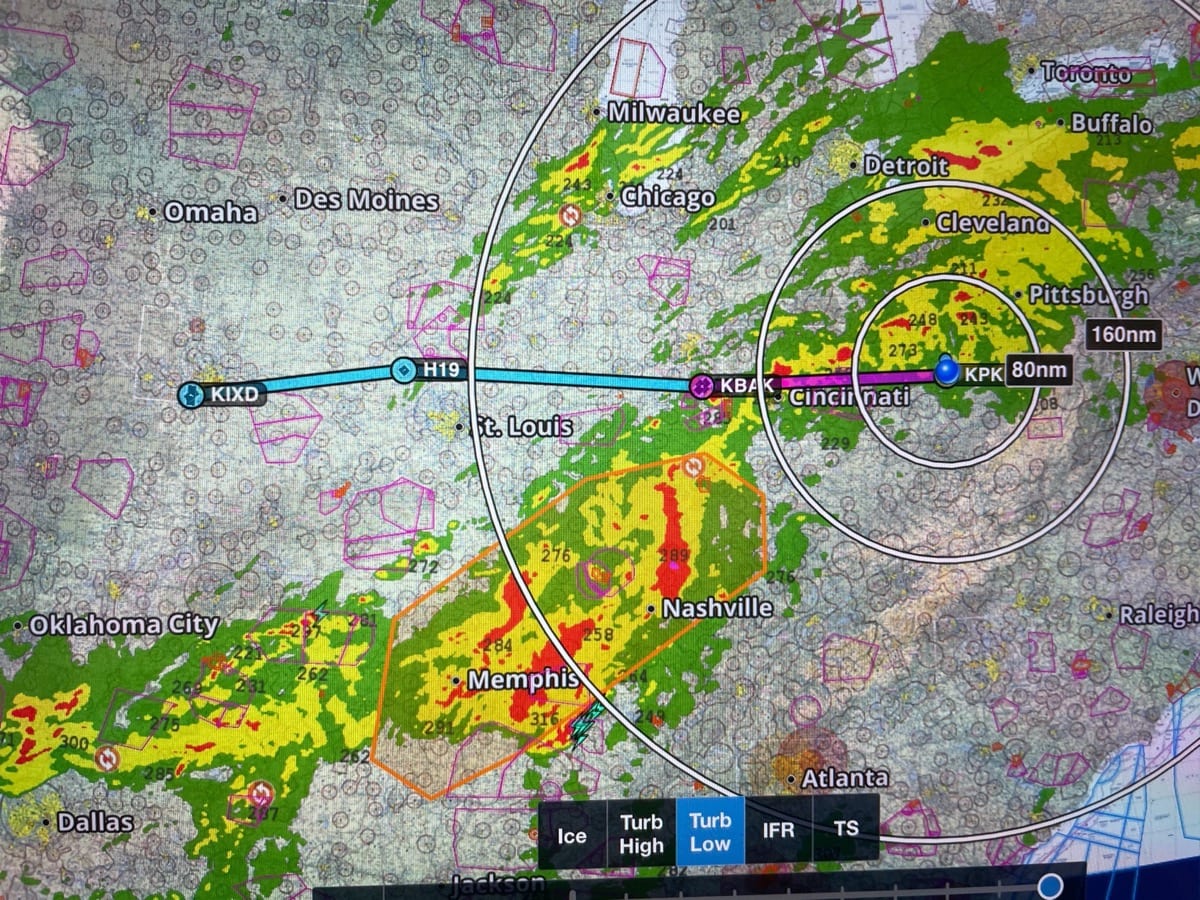 But the ride was spectacular, the views were breathtaking, and the experience was one that can't be matched by other means. Finally, after years of hoping, planning, and dreaming, Jorge is a pilot and an aircraft owner. I have no doubt he'll eventually realize his dream of flying for a living, too.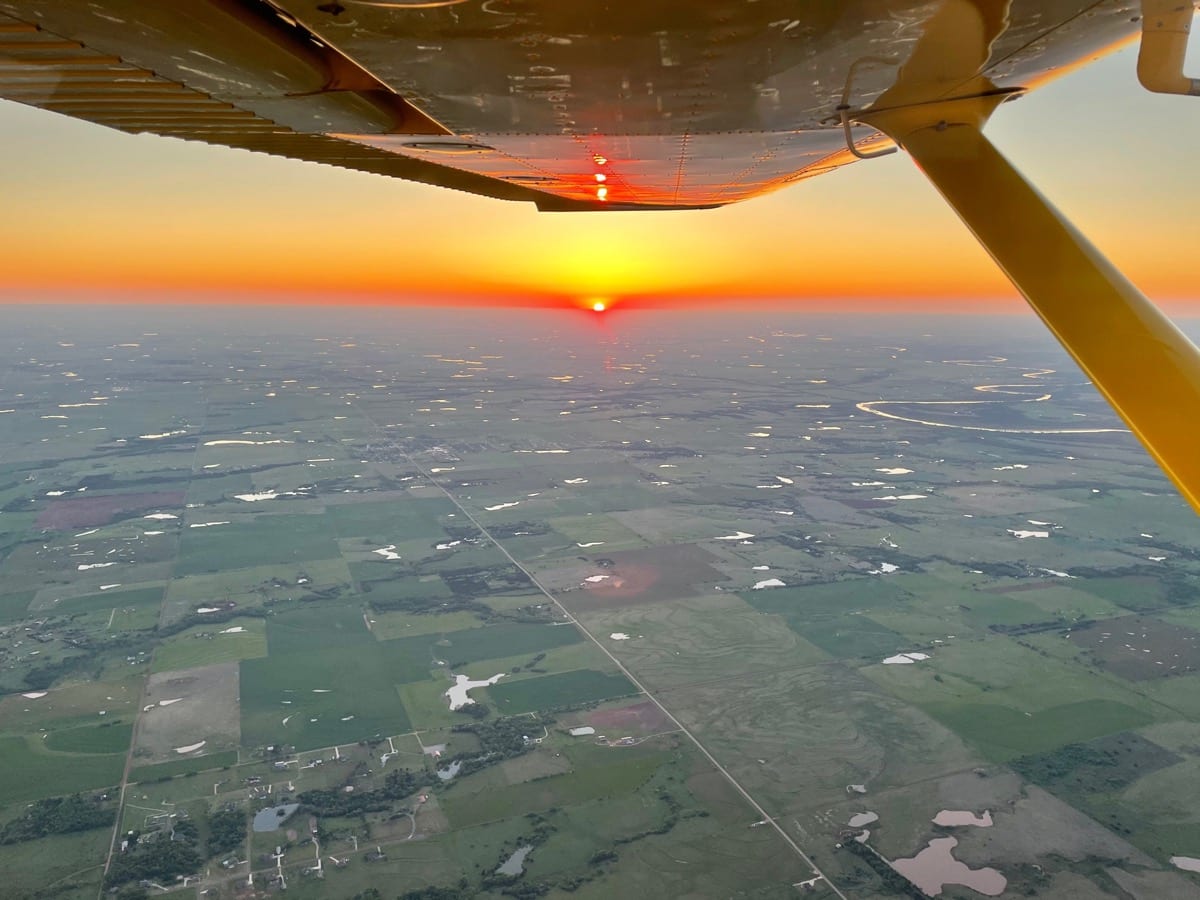 Maybe, he'll do it in big iron like my buddies, or maybe he'll do it in a two-seater with 115 horsepower up front like I do. Either way, he's closing in on his goal, and living one hell of an amazing life in the process.
Oh, to tilt one's nose upward, point toward the sky, only to find oneself seconds later a thousand feet above the ground moving unfettered and freely in any direction. From that unique position, adventure abounds. In the pattern or across the continent, what we each choose to do with our liberation from the world below is up to us.
Fly on, Jorge. May every one of your dreams come true.