As with any endeavor that involves learning a new skill, flying requires a teacher and a student to work in concert with each other. Ideally, for the benefit of both parties.
This learning process isn't limited to a CFI and a student or an examiner and an applicant. Virtually everyone who flies has an impact of some sort on others they come in contact with. That's as true on the ground as it is in the air. We're all teachers. We're all learners. The process never ends, thank goodness.
Now, since we're both here, you and me, let's take a moment to consider a few of the things we know. Or more particularly, things we think we know that aren't actually true, or valid, or helpful in any way.
I suspect these common errors and misconceptions result from inexperienced pilots or less than confident pilots hearing something on the frequency and assuming, "Oh, that pilot sounds like they know what they're doing. I'll adopt that same terminology. Then I'll sound professional, too."
That would be all well and good if the terminology they're adopting was actually useful, or appropriate, or recommended. Sadly, that's not always the case.
"Acme Traffic, white Cessna on downwind," is a call I hear more often than I'd like to believe possible. But it's out there in the wider pilot vernacular. Unfortunately, it's a nearly useless call. It conveys almost no useable information while taking up precious communication bandwidth. Which white Cessna? Downwind for which runway, at which airport?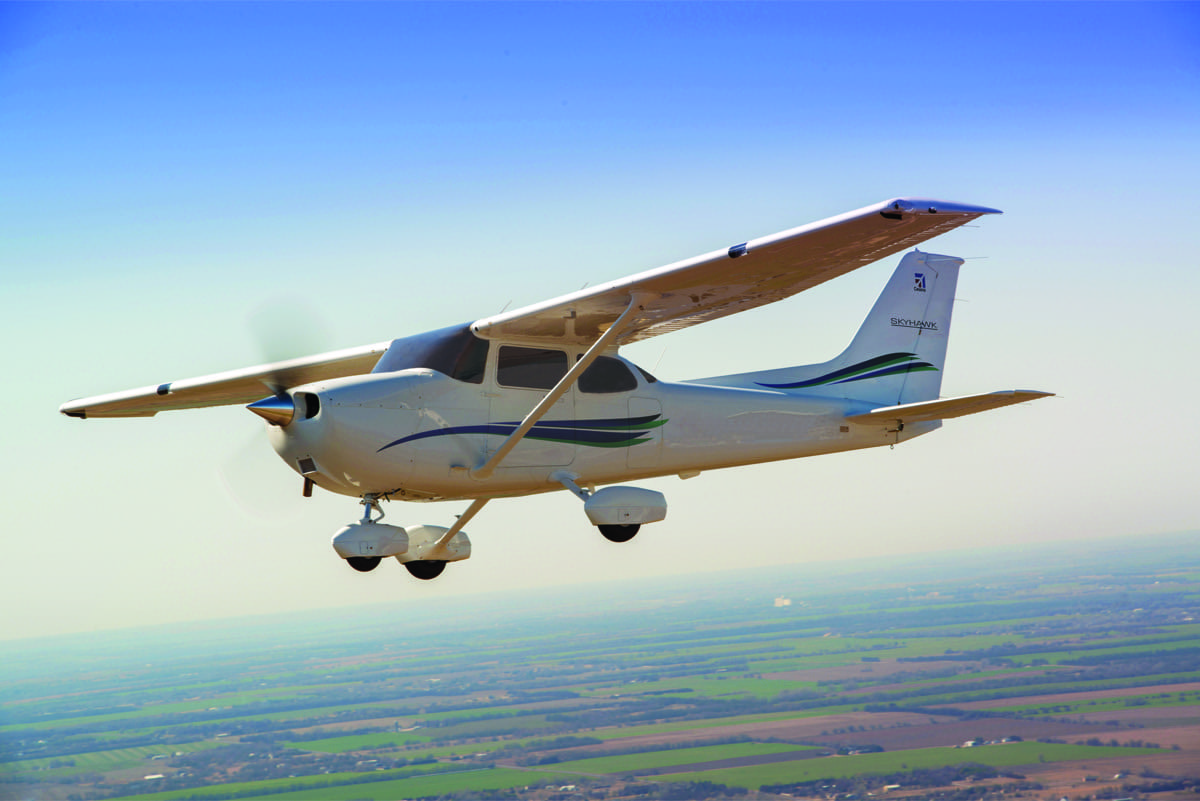 The FAA has been explicit on this point. Pilots should be using their full aircraft identification, not the color of their aircraft. The italic emphasis on "full" is the FAA's, not mine. Which suggests it's not an entirely casual remark. They really mean it.
Of course, it is entirely possible the errant pilot is referring to their aircraft by color because a CFI or a more experienced pilot they know told them that's the way to do it. That's all well and good. But in a battle of superiority between that certificated pilot and the full weight of the FAA, which recommendation do you think carries more clout?
See how easy it is to ferret out the good info from the bad when you get specific about it?
Often, I hear pilots arguing the point that the source of much of what we know about procedures and best practices in flight, which comes from the Aeronautical Information Manual, is advisory, not regulatory. And that's entirely true. The AIM is a suggestion from the feds, not a book of rules you are required to follow.
To put the relationship between ourselves and the FAA in proper context, it might help to think of the FAA as your parent and yourself as a young teen. When mom leaves the house and tells you she'd like to see the kitchen cleaned up when she returns, or when dad says it's time for you to mow the lawn, there is an assumption on their part of what will happen in the very near future. Their expectation is, of course, that they'll return to a house with a clean kitchen and a freshly cut lawn.
Obviously, you don't have to do either one of those things. You can simply lay on the couch, watch television, and drop potato chip crumbs all over the carpet. There is no law prohibiting you from doing that. However, there very well may be a price to pay for flaunting your unfettered independence in the face of the folks who are charged with your oversight and protection.
All I'm saying is, it's easier and safer to do the right thing than it is to try to argue your way out of doing the wrong thing. Especially when you're arguing your questionable position to the very party you ignored in the first place.
The odds of things working out in your favor are slight, at best.
Consider the phrase, "Listen before you transmit."
Again, the emphasis, in bold print this time, comes from the FAA, not your intrepid commentator. Agency officials are telling us, in the kindest way possible, don't twist in a frequency then immediately push the button and start talking. It's entirely possible there are other pilots in the air or on the ground, using the same frequency, who are in the midst of an important information exchange.
Listen. Don't bust in with the truly self-important, "Any traffic in the area please advise." Aircraft in the area that are tuned to a different frequency, or no frequency, probably won't respond. Aircraft being piloted by individuals who are adhering to the very reasonable, "Aviate, navigate, communicate" model of behavior may well have more pressing issues to deal with than pushing the button to chat with you about your curiosities.

Simply listening will provide most, if not all, the information we seek. If only we would take a moment after tuning in before broadcasting our ignorance for all to hear.
And my personal pet peeve, mistaking a non-towered airport in Class G (uncontrolled) airspace for an uncontrolled airport. 14 CFR 91.126 makes it abundantly clear in all its regulatory glory that non-towered airport traffic patterns are ruled by regulation, not recommendation. Turns must (not should, but must) be to the left, unless a right-hand pattern has been established for that particular runway. If that's the case, turns must be made to the right.
The safety of flight comes directly down to our behavior as pilots — just as the soreness of our butts was directly related to how well we responded to our parent's recommendations that we do household chores in a timely manner.
It's not all that hard to stay on the sunny side of the ruling authority and to show kindness to your fellow pilots. If we would all make a reasonable effort to comply with the regulations and recommendations we've been given, we'll all be safer and have more fun. And that is a pretty darned good goal to shoot for — anywhere, anytime.