As anyone who has ever piloted a fixed wing aircraft can attest, there is not one airplane that fits the needs of every individual who flies.
But there is an airplane on the market that fits your needs almost perfectly. Almost, but not quite. That's as close as we can get with aircraft and, to be honest with you, that's just fine by me. Almost perfect is a pretty darned good goal to shoot for.
The larger question for the great multitude of pilots is: How could I possibly afford that almost perfect airplane? I'm not a Rockefeller or a Zuckerberg.
Well, I'm not a Rockefeller or Zuckerberg either my friend, yet I've owned several airplanes. Just this morning I flew a C-172 that I expect will become my next purchase.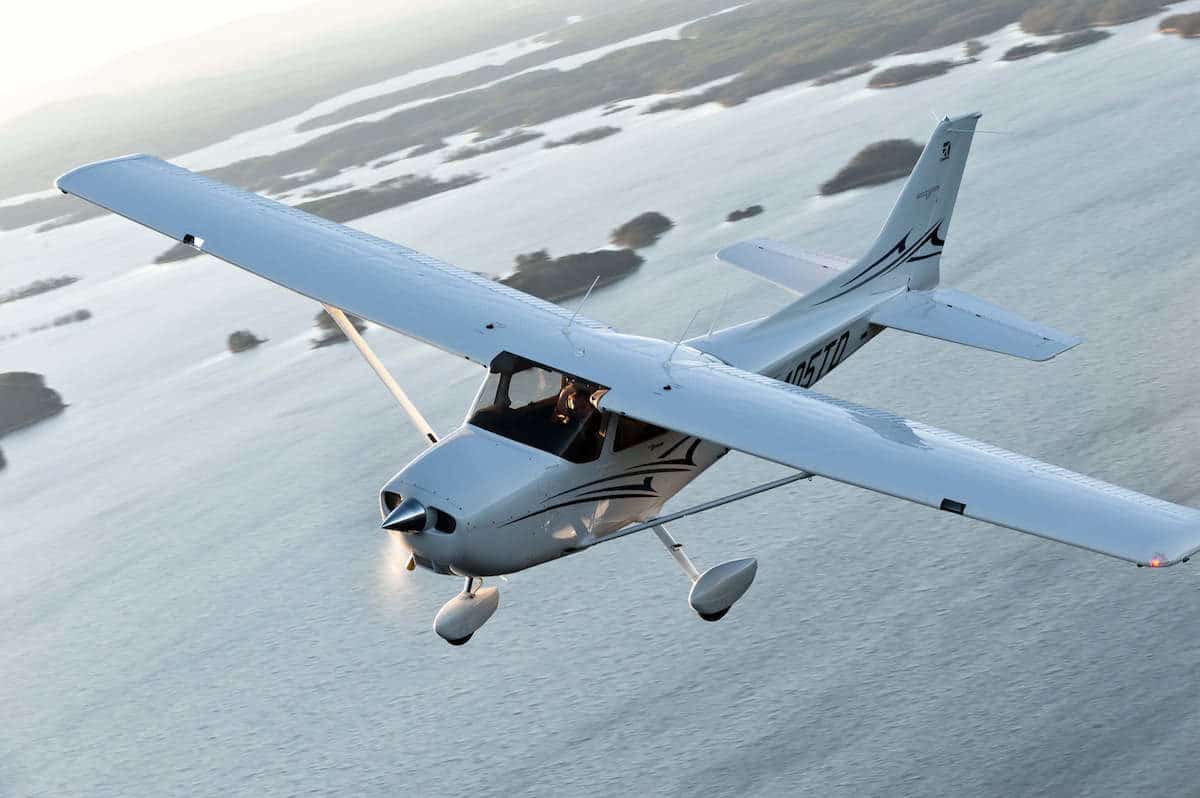 You can transition from renter to owner if you want to. The process doesn't have to be nearly as hard, as expensive, or as scary as you might have assumed it had to be.
It's true. You don't have to be rolling in discretionary income to be an airplane owner. It doesn't hurt, of course. However, it's not a prerequisite. So, let's get that out of our heads right now.
If you can afford a motorcycle, or a boat, or a vacation timeshare, you can probably afford to own an airplane. Or a percentage of an airplane which, in all honesty, might be the even better deal for most of us.
Let's consider our options, shall we?
Personal Aircraft Ownership
Pros: For many of us, private aircraft ownership is the dream. It allows 24/7 access to the aircraft, which is great. We can take it on an overnight, or a week away, or a month-long outing without inconveniencing anyone else. Being the sole owner of the aircraft provides unrestricted availability to the aircraft whenever we want to go, wherever our destination might be.
Cons: Personal ownership means personal responsibility for all costs. That includes hangar space, insurance, maintenance, annual inspections, upgrades, and the always unpopular but unfortunately unavoidable nature of unexpected expenses. A flat tire, a cracked cylinder, a bad magneto, a dead radio, these things can all happen without notice and as the sole owner of the aircraft, you get the honor of paying that repair bill all by your lonesome.
Co-Ownership of Aircraft
Pros: More commonly (and incorrectly) referred to as partnerships, the co-ownership model of aircraft acquisition has the distinct mathematical function of division working in its favor. Add one more individual to the ownership and you've cut your overall costs in half. That includes the cost of the purchase, the maintenance, the hangar, insurance, etc. Suddenly the airplane that was way too expensive for you is far closer to being in reach.
Add another person to the roster and you've gutted your costs even more. If you ramp up to four individual owners, you get to buy, maintain, and insure the aircraft for just one quarter of the total cost. Yippee!
Cons: To be successful in a co-ownership situation it is imperative that you and your fellow owners learn and perfect three critical skills:
The ability to share your toys.
The ability to resolve disagreements without creating divisions.
Collaboratively establishing a method for any co-owner to leave the group when they wish to or need to.
The one thing we can be sure of in any ownership model for any mechanized asset: There will be problems. If you and your team of owners can agree to a method of managing the asset in such a way that problems are addressed to the satisfaction of all concerned, and that each owner makes a sincere effort to play nice with his or her fellow owners, this can be a remarkably effective and fiscally efficient method for gaining use of an aircraft you're proud to have access to.
Join (or create) a Flying Club
Pros: The difference between a flying club and a co-ownership situation can be subtle, but there is a difference. Co-ownerships are, at their core, a financial arrangement, where co-owners may have little to no contact with each other beyond paying bills. In a flying club, however, a social element is designed into the organization from the start. The whole point of the flying club is to establish a bond with other members, which can easily lead to pizza parties, cookouts, safety meetings, and general good will all around.

The scale of a flying club can also make this arrangement an excellent fit, especially for new pilots or those who have not yet seen significant returns on their investment portfolios.
Co-ownerships are often limited to four individuals or fewer. Flying clubs, on the other hand, can expand to literally 100 members or more. Imagine what that number of contributors can do to the overall cost of ownership. A $500 a month hangar could literally be reduced to $5 a month per person.
Cons: Flying clubs require planning, scheduling, and a management team that can truly commit to making the effort work. While there are flying clubs that have successfully navigated the issues of spreading more than 100 members across three aircraft without issue, others have fallen by the wayside because they couldn't or wouldn't manage their finances and aircraft availability in a way that left their members feeling well served. As a consequence, members leave the club, which leads to greater financial stress, which kicks off a downward spiral that may not end well.
The upshot of all this is simple. Yes, you probably can afford to own an airplane. Or part of an airplane.
In the process you may make a few new friends. Perhaps they will be new pilots who have a strong desire to fly more frequently or with less hassle. Or they may be CFIs, or A&Ps, or ATPs who spend their working hours at the controls of a widebody freighter traveling from continent to continent.
Hey, it's at least possible you might learn something from the folks you meet along the way. You might even accidentally get a career boost from the networking opportunities that come your way after you join the ranks of aircraft owners.
Questions? Write me. I'll be happy to get you answers or hook you up with folks who can help you.