A term I often hear in the course of my normal working life provides me with great entertainment and tremendous concern. Curiously, these two seemingly opposite reactions occur simultaneously.
The cause of my consternation is not the supposed evil doings of the Good Ol' Boys Club, as so many people believe they are dedicated to. Rather, it's my disbelief that so many of us are unaware of the tremendous benefit that group brings to our towns and cities.
Make no mistake about it, there is a Good Ol' Boys Club in your town. They're in every town. In every city. If there is a hamlet of more than a dozen residents, you can bet there are at least two individuals who have been branded as Good Ol' Boys.
The expression is not meant in a complimentary way.
In the interest of full disclosure, I'll tell you that I am a faithful member of the Good Ol' Boys Club in my town. Actually, I'm involved with a few of them. One focuses on the arts, and I put in a considerable effort for that group on a sporadic basis. The airport crowd is another that I subscribe to with great enthusiasm. That's where my focus often goes in the form of dollars spent, time allocated, and effort expended. And then there's the homeless/under-privileged/civic minded congregation where I get involved seasonally to gather supplies for folks who live rough and need some help obtaining the basic necessities of life.
I'm just barely in that last bunch. My oldest daughter is far more deeply involved. She got started in high school and just continued building on the theme until she became an actual member of the board of directors for a faction of the organization.
Not incidentally, these groups aren't gender specific, regardless of the unfortunately disparaging name they've been saddled with. There's no age limit, income requirement, or secret handshake to learn. The enrollment period for new members is open and eternal.
Perhaps that's the great mystery that foments such jealously and distrust of these groups — the belief that they're a closed shop. In truth, anyone can be a member of the Good Ol' Boys Club. Even me. Even my kids. Even you.
Here's the deal. If you're disgruntled by the belief that you're on the outside, being given the short end of the stick, while the members of the Good Ol' Boys Club are on the inside getting special treatment and favorable terms, there is a solution. Become a member.
As that wise and timeless adage says, if you can't beat 'em, join 'em.
Fortunately, there are only three steps to becoming a member of the Good Ol' Boys Club in any town or city in America. They aren't all easy, but the value of membership just might make up for the trouble.
Identify a member of the Good Ol' Boys Club in the community where you live or work.
Walk up to that individual and say, "Hey, I know you're part of the Good Ol' Boys Club around here. How can I help?"
Help with the project they ask you to get involved with.
That's it. If you can handle those three things, you're in. If you continue lending a hand, you'll be a trusted confidant of real value. Over time, your entire life is likely to become better and more rewarding as your circle of contacts grows larger and more robust.
I have no doubt the effort will pay off. Consider these examples:
One of the high school flying clubs I work with was offered an airplane as a donation. It's located just over 100 miles away, is out of annual, requires some minor work to get it back into shape, and has a lapsed registration. The gift is wonderful, but it doesn't come without cost.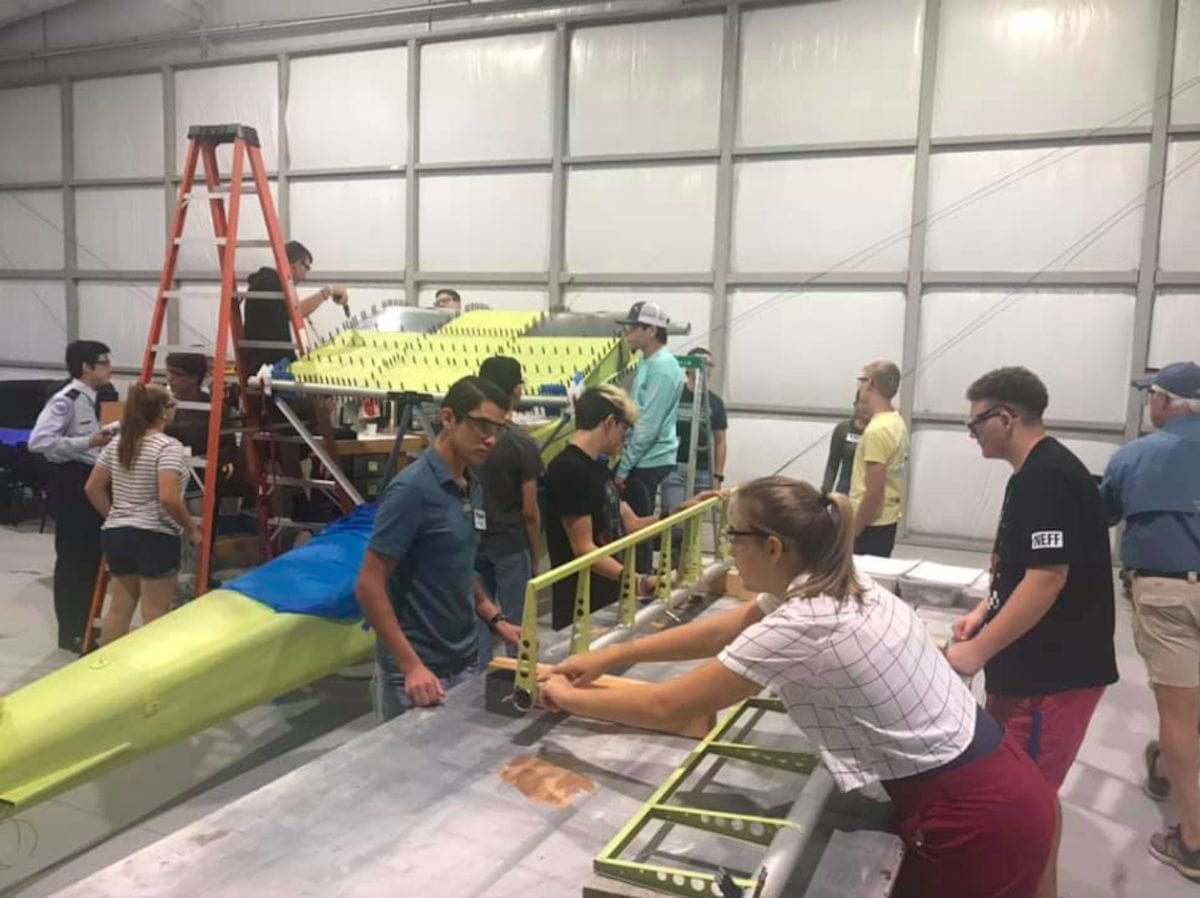 I reached out to one of my Good Ol' Boys Clubs for help raising the funds necessary to bring the aircraft back to airworthy status and to deliver it into the hands of a group of highly motivated teenaged boys and girls. Within two weeks nearly $6,000 was deposited into the club's bank account, making not only the repairs and transport possible, but covering the cost of insurance, too.
Hooray for the Good Ol' Boys.
Some years ago, a run-down warehouse building near downtown was identified as having some historical significance. It turns out it was the birthplace of Gram Parsons' musical career. There's even a recording of the Cosmic American Musician's first performance there.
A good-sized group of us Good Ol' Boys got together, plotted a strategy, and found a way to take possession of the building, restore it to its former glory, and once again run it as a place for musicians to ply their trade. That's been true of 12-year-old singers getting on stage for the first time, and for nationally known performers who travel to our little town just to bask in the glory of playing in the same room Gram played in.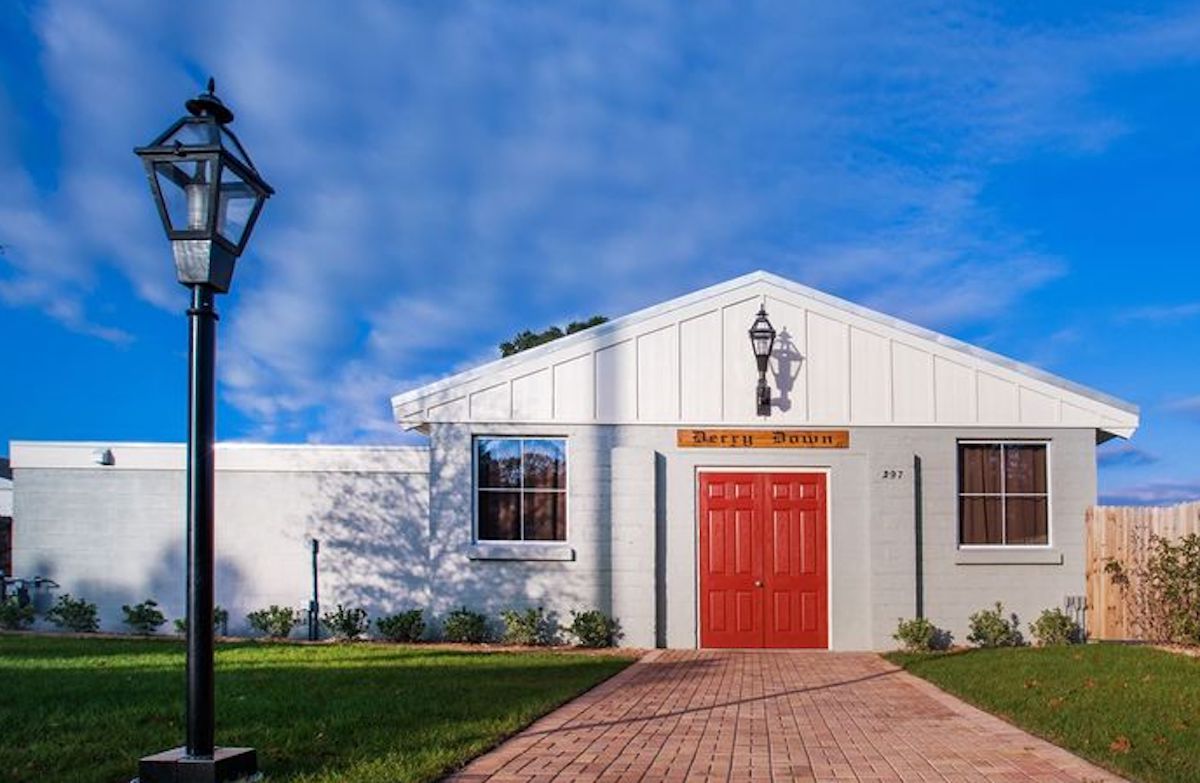 Not a dollar of government money was collected or spent in either case. It's all Good Ol' Boy cash, mixed with Good Ol' Boy effort, to make good things happen for the community we all live in.
Yeah, it's true. The Good Ol' Boys have a tendency to get what they want. But that's often because they're the ones doing the work, paying the bills, and taking on the hard challenges nobody else wants to be troubled with.
So, for those who believe the Good Ol' Boys are getting special treatment, they're probably right. But the door is open and the opportunity to participate as a member exists. All any of us has to do is lend a helping hand on projects that matter to us, and we're in.
The whole community will benefit from your involvement, believe me. No matter what community you identify with. Get involved. Your participation may make the difference between success and stagnation.