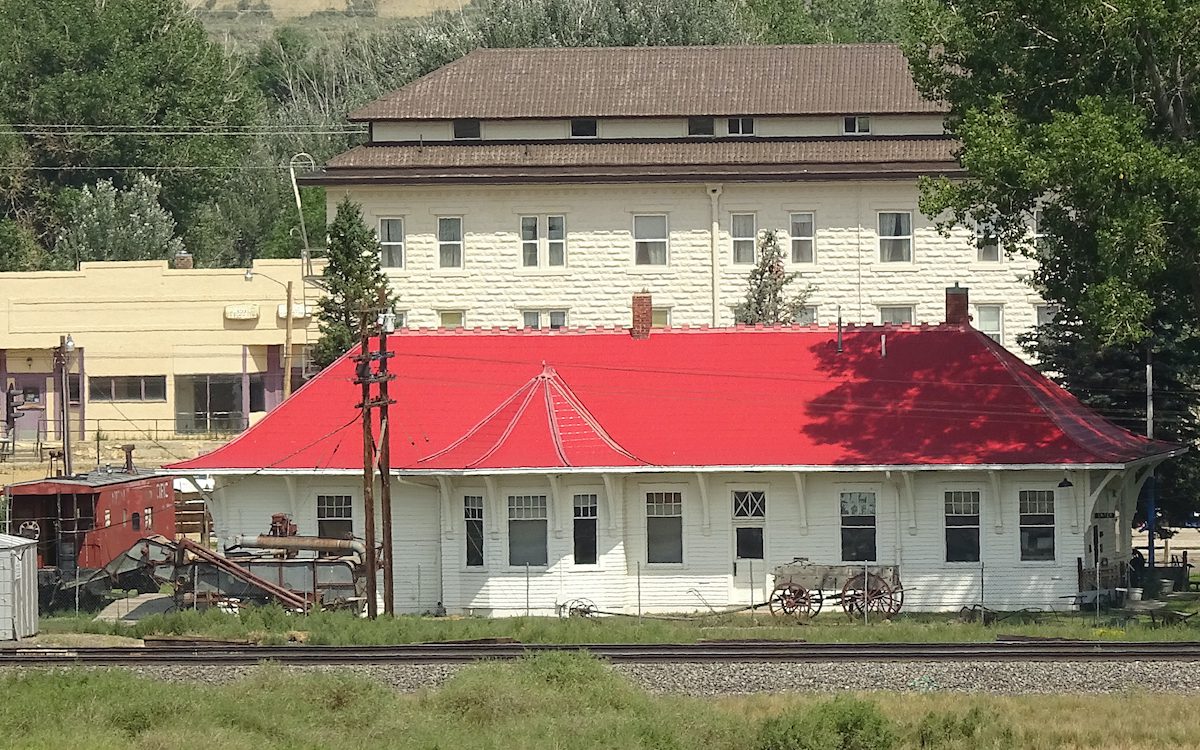 The road less traveled is increasingly appealing. A quiet respite from the traffic on the east-west interstate through Wyoming is an arc created by U.S. Highway 287 through Medicine Bow. It's a pleasant deviation that starts at Laramie and returns to the interstate not far from Rawlins.
The Union Pacific Railroad's trans-Wyoming mainline follows that arc, and the classic old Medicine Bow depot has been converted into a museum. The Medicine Bow River, named by Indians of the region, is the source of the tiny town's moniker. Population is just under 300.
The town came to prominence from its inclusion in Owen Wister's archetypal Western drama, "The Virginian," published in 1902. Wister, a lawyer, had traveled from New England to Wyoming several times beginning in 1885 to hunt and fish. His forte was the written word, and he eventually quit law to write. A 1911 hotel, named The Virginian, still welcomes visitors across the street from the depot.
In the museum's engaging collections of vintage pioneer clothing, portraits, trackside hardware, and ephemera of the ranching west, an airmail airway beacon stands as a silent witness to another breed of pioneer, the airmail pilots of the 1920s, who passed this way on their flights.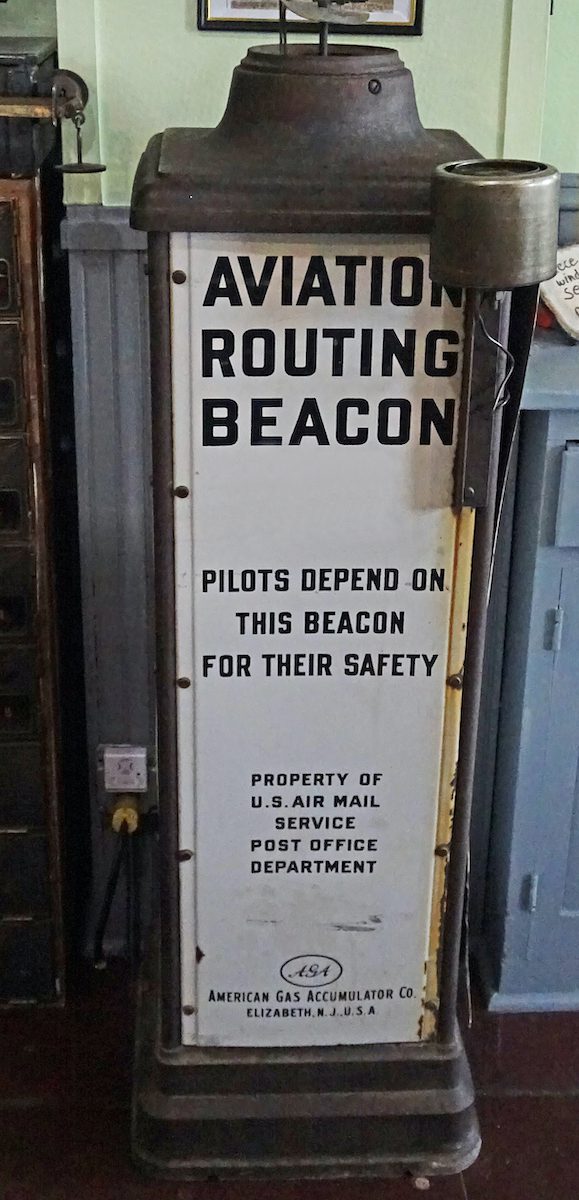 Before radio navigation became a reality in the early 1930s, cross-country airmail service relied on a series of airports. Some, like Medicine Bow, were deemed intermediate emergency landing fields. Bright beacon lights dotted the route.
From a ranch near Medicine Bow, an aged remote beacon that could operate on acetylene gas for six months was relocated to the museum. Its stark signage and a hint of weathering are evocative reminders of unforgiving winters and harsh summers in the wide-open plains of Wyoming.
The site of the Medicine Bow Airport is just across the tracks to the south of the museum. When we went looking for another early airmail relic — a concrete arrow pointing the direction of the airway — museum workers advised us to keep an eye out for rattlesnakes.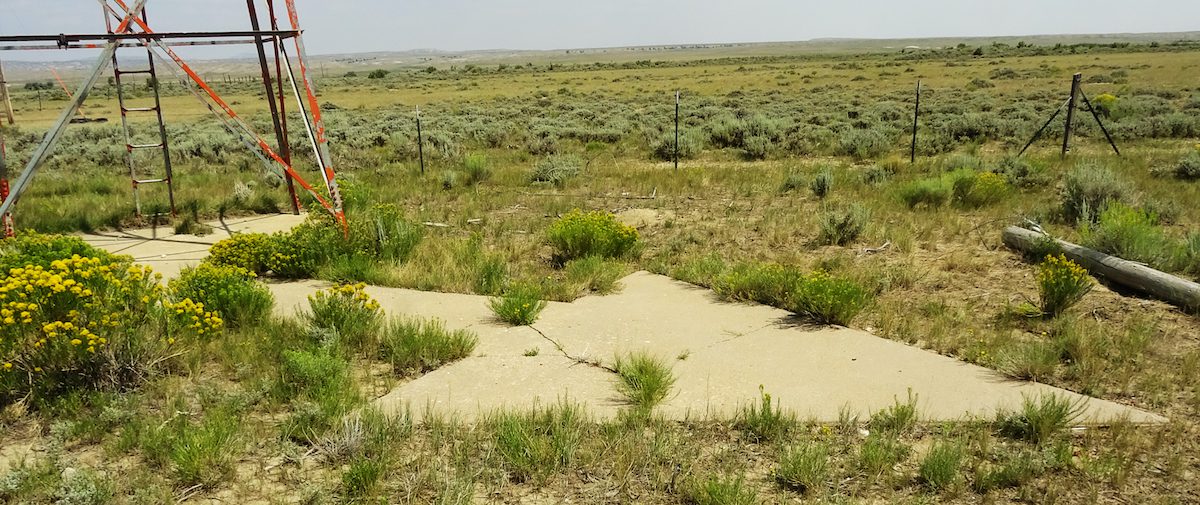 The Medicine Bow airfield was known as 32 SL-O, standing for Salt Lake — Omaha, as part of Route T, the New York-San Francisco transcontinental airmail route. By 1924, night flying was established on the route, suggesting the approximate vintage of the airway light fixture in the museum.

If major aviation museums have the funding and staff to conduct complete restorations and story lines on pieces like this beacon, alas, the big museums sometimes lack the earnest charm and passion of smaller museums like the Medicine Bow Museum. There's no substitute for standing in the presence of early airmail history where that history was made.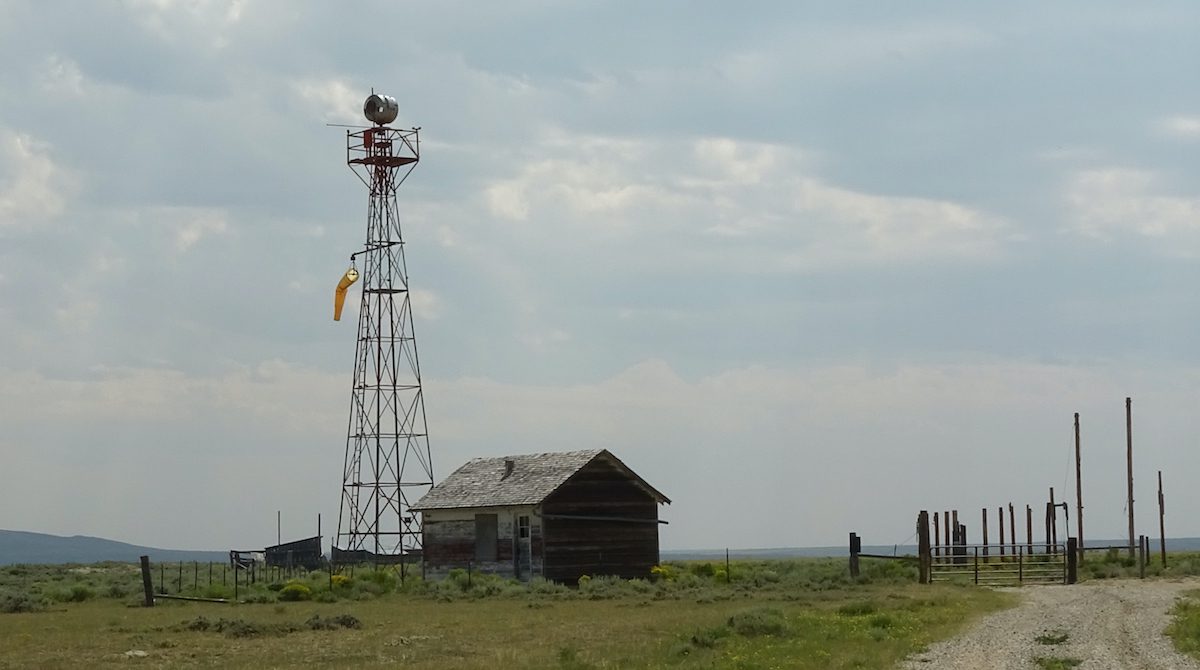 The Medicine Bow Museum is a delightful place in a town steeped in such history.
It is easy to imagine that the winds that sweep the region carry the sounds of a lonely airmail biplane droning into the night, its pilot beholden to the beacons lighting the way.