Filmmaker Dirk Braun made the theatrical debut of his new 77-minute documentary, "FLYING BOAT" at EAA AirVenture Oshkosh 2021.
In celebration of the movie, Braun is donating a portion of the proceeds from the sales of 100 limited edition FLYING BOAT film posters (both signed and framed) to the Pan Am Museum Foundation, Wittman Regional Airport in Oshkosh, Wisconsin, and Aspen Flight Academy.
To kick off the world premiere, Braun and pilot/cast member Joe Duke arrived at Wittman Regional Airport in an award-winning 1954 Grumman Albatross, one of only 12 G-111 models made and only a handful of airworthy examples that are in existence today. The Grumman is featured in the documentary.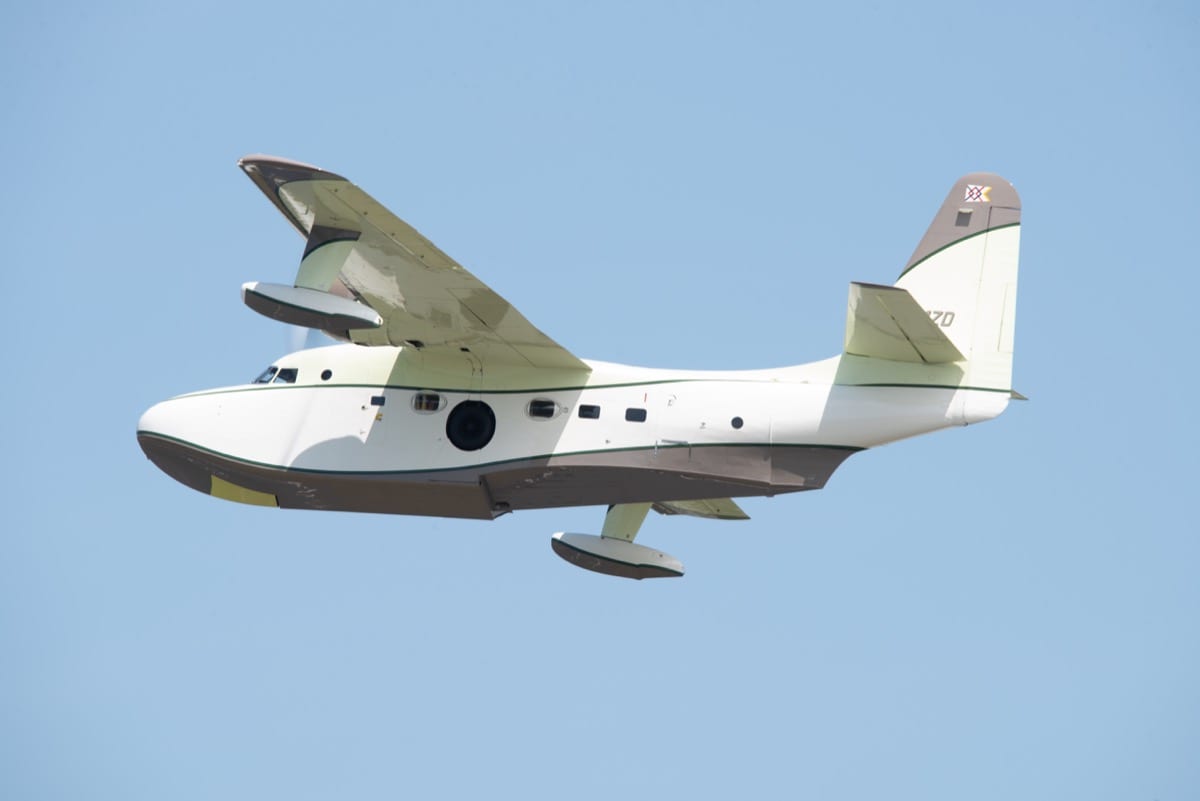 The documentary is about the experience of flying the legendary Grumman Albatross, told through 10 passionate mechanics and the pilots who have restored, fly, and maintain the last remaining examples of this legendary aircraft.
"My goal for the movie is to encourage those interested in traveling and exploring to realize that travel is about the epic journey as well as the destination. I hope it inspires viewers to pursue their dreams no matter how big or unattainable they may seem," says Braun.
To learn more about the film, to purchase FLYING BOAT limited edition posters, a neon sign, or fine art prints, contact info@flyingboatfilm.com or visit the film's website.