It's a busy Friday morning at Winter Haven Regional Airport (KGIF) in Florida. Multiple aircraft are in the pattern. Two more stand ready on the taxiway opposite where I sit at the hold short line for Runway 23. The wind is calm, which means we should be using Runway 5. That's what the Chart Supplement and ForeFlight tell us, but few pilots or CFIs seem to do much research before they go fly, so we're at a runway other than the one the airport management and users have stipulated they prefer for these conditions.
I've been flying out of Winter Haven since 1991. Thirty years of going up and down from the same bits of pavement, although the runway I'm about to depart from is 1,000 feet longer than it was when I first arrived here. Scott Oman, a former student of mine, and I were the first to land on that extended length of pavement way back in January 1992. The barriers came down and the runway re-opened during a scheduled lesson. So, in the interest of having a bit of fun while piquing my student's sense of pride, we landed on the newly opened pavement. A first that was recorded nowhere, until now.
It's the little things, isn't it?
My flight today is short, from KGIF to Lakeland Linder International Airport (KLAL). A distance of only 15 nautical miles, my plan is to stretch it out a bit. I have two reasons for the slightly lengthened route. First, the county landfill lies directly between the two airports, with a sizable number of large birds stacked up in a holding pattern overhead. Rather than risk a collision with a buzzard or a seagull, I tend to divert from the direct route. My second reason is more personal. I want to get some time in with the Cessna 172 I'm flying.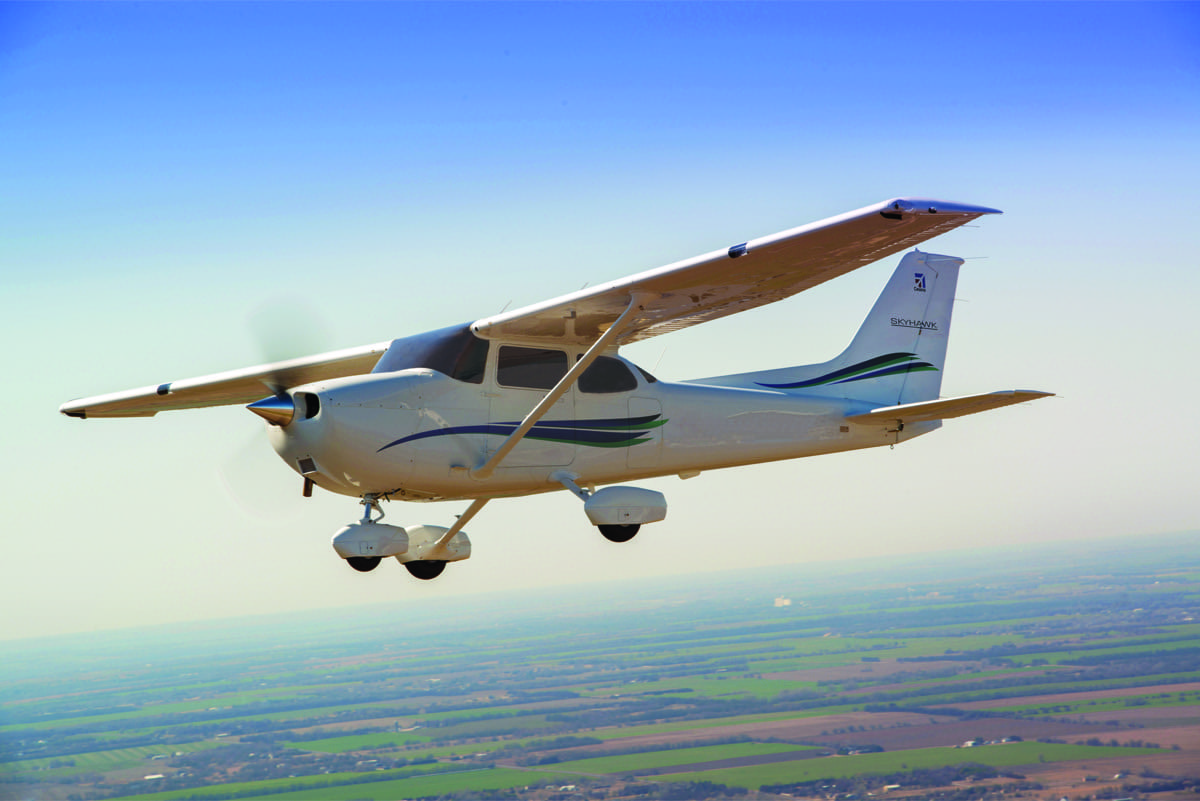 I know this airplane. It's a 1966 G model. The owner is an old friend with whom I have conducted a flight review or two with in this very airplane. He's decided the time has come to part with his pride and joy, and so I'm ferrying it across Polk County to Lakeland for its annual inspection at the same shop that supports my company flivver.
The bank that's processing the loan for the sale insists on a pre-buy inspection, which is an entirely reasonable stipulation in my opinion. Since the annual is due in October, the buyer has decided it makes more sense to do the annual early rather than pay for a pre-buy inspection, to be followed only weeks later with an annual inspection.
The new owner is me.
When this airplane rolled off the assembly line in Wichita just before the Summer of Love got into full swing, it had a thoroughly analog panel and radios that would be considered quaint but virtually unusable at this point.
The panel as it currently exists is worlds away from that original, classically basic instrumentation. The center of the panel is taken up by a Garmin GTN750, a miraculous piece of engineering that provides the pilot with a moving map, GPS navigation, and solid-state radio communications in a package that provides enough real estate for Mr. Magoo to have a reasonable shot at reading the information.
Straight ahead of me are a pair of Aspen EFD 1000 units that act as the primary and multi-function displays. In short, I have more information and more redundancy of that information than anyone in the Cessna factory could even imagine in the old days.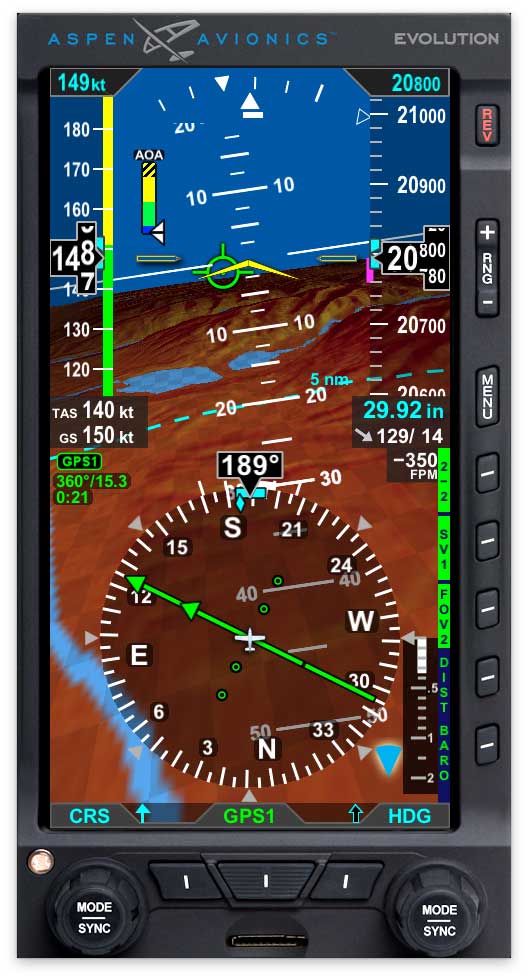 Add to that the fact that the original 150 horsepower Continental O-300 has been replaced by an Air Plains Lycoming O-360 producing 180 horsepower, and this is a totally different machine than it was just a decade ago.
To be honest, the cockpit is verging on information overload. Or at least that possibility exists. I could easily get caught up in all the buttons and switches and touchscreens and readouts, but that's not going to help me avoid a run-in with a feathered missile zipping toward my windshield at the sum of our individual cruising speeds.
It's long been my belief that most of the things that can hurt you lie outside the cockpit, so I focus my attention outside 90% of the time when flying VFR.
Fly the airplane. That's the advice CFIs give their students. We remind ourselves of that bromide quite often as well. For as trite as it may appear, Fly the Airplane is good advice.
I've got a fair number of hours behind the stick of a Cub, on wheels and floats. With a passenger or a CFI in the front seat, the instrument panel is basically useless. Truthfully, it's spare enough that it's not all that beneficial under the best of circumstances.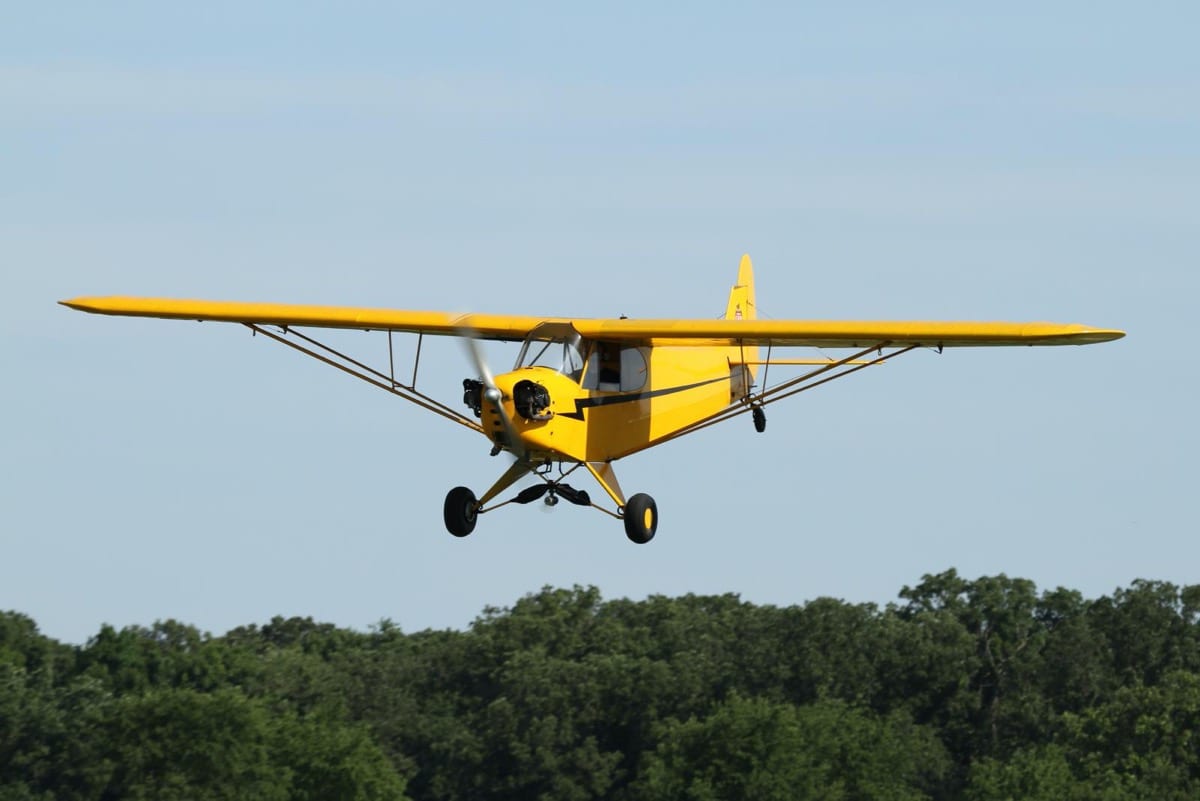 Yet, looking out the window, checking the wingtips against the horizon, listening for the sound of the powerplant, and watching the world slide by a thousand feet below me gives me most of the information I need to fly safely to my destination. That's true if the destination is 15 miles away or 1,000 miles over the horizon.
I depart Runway 23, turn slightly north to avoid the landfill, turn back on course, listening to the ATIS as I play with the instrumentation a bit and keep a sharp eye outside the cockpit. As I approach the Lake Parker powerplant I call in to the tower. I already know Runway 9/27 is closed at Lakeland, because I checked the NOTAMs before departure. So, it's no surprise when the tower clears me for a straight-in to Runway 23. I'm on the same heading I had on departure, to a runway of the same length, just situated on the other side of the county.
It's a great flight. My first from the left seat in this particular airplane. There will be many more in the years to come.
But I will remember on each flight, in any aircraft, no matter how much instrumentation is available or unavailable to me, keep the distractions to a minimum, enjoy the ride, and always remember to fly the airplane.
Damn, this is an amazing way to spend a warm summer morning under a clear blue sky. Slicing through the air above a brilliant green landscape the world is truly beautiful. I remind myself how fortunate I am to be able to see this sight, to experience this event, as I so often do. May you enjoy the same experience as often as possible.