If you do anything for long enough — and you do it with a mindset that's focused on improving your performance — you're going to meet an interesting group of folks. That's especially true in aviation, a pursuit that reminds us with each and every landing that we need to make an effort to be at the top of our game, always.
I've been fortunate enough to meet and work with some talented individuals over the course of my career. Some made their lasting impression on me during a single flight or as the result of a brief conversation at the FBO while we waited for a layer of fog to lift. Others have become partners in a long-term relationship in which I am flattered to be a participant.
It's a mixed bag, really — a wonderful, valuable, often totally random collection of memories and lessons that have brought me to where I am today. I'd like to think the result is that I'm a better, safer, more capable pilot because of the lessons I've learned from each encounter.
High on my list of smart pilots who have insight worth listening to is Dave Hirschman. You may know him as an editor at large for the Aircraft Owners and Pilots Association (AOPA) Pilot magazine. But he's more than that.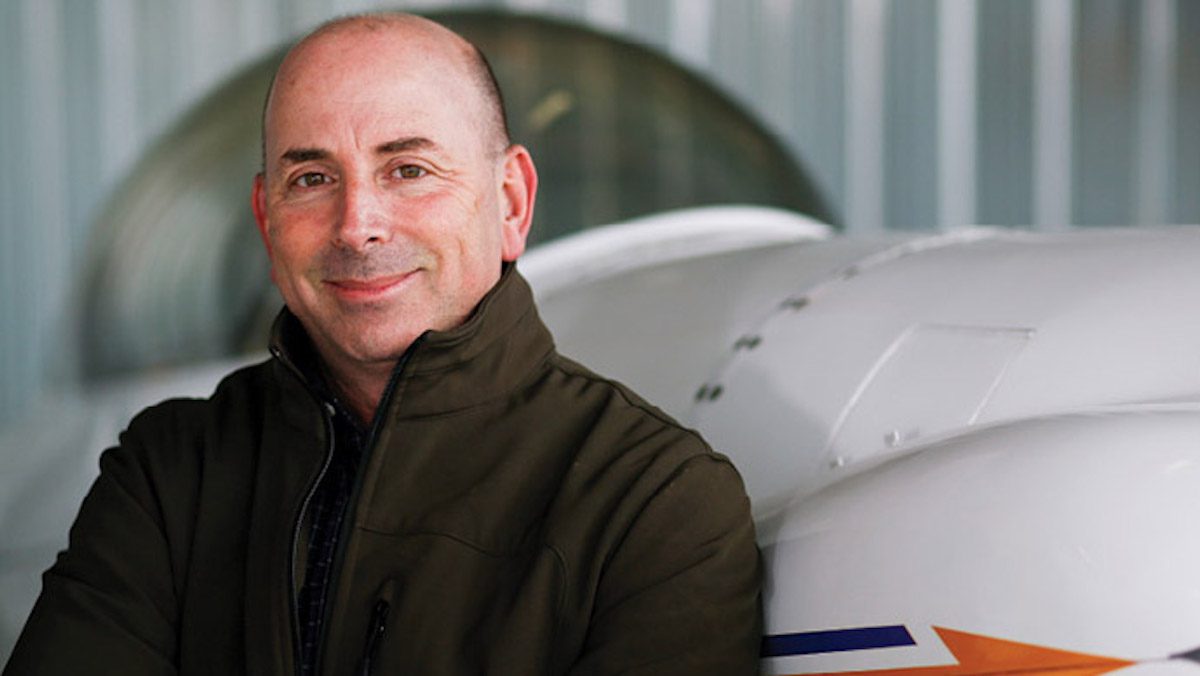 Dave is the real deal. Believe me.
This unshakeable belief in the brilliance of Dave was supported just recently in a podcast known as Sporty's Fast Five. Host John Zimmerman brought Dave on as a guest to discuss a variety of aeronautical topics, all of which caught my interest.
Right up front the host posed the question how would Dave best advise flight instructors. If he had the power to put his ideas into practice on a wide scale, what would he tell flight instructors to do.
It's a good question that's worthy of serious consideration.
Dave's answer was concise and absolutely on point: "My best advice to individual flight instructors is…hush. Be quiet."
He went on to share his belief that CFIs often act as if they aren't teaching if they aren't talking. A method of behavior of which I am very much guilty. I was taught by talkers and adopted that methodology for myself. A practice I am now reconsidering based on Dave's suggestion.
A more productive course of action might be to put greater emphasis on the pre-flight brief and the post-flight debrief. In between, allow the student the space to absorb the situation, analyze their own performance, and fix their own problems. Granted it may take the student longer to recognize they're off course or altitude. The instructor no doubt caught the error well before the Airman Certification Standards were exceeded. Yet the CFI's intervention is not entirely necessary.
Left to their own devices, the odds are good a student will recognize the issue on their own and correct it. Later, in the debrief, each of these deviations from the goal is fair game for discussion. However, rather than feeling defeated or deficient, the student comes to the debrief knowing they have the capacity to recognize their own shortcomings and correct for them.
That's what learning is all about. A change in behavior due to an increased understanding of the topic at hand. The instruments communicate with the student and the student adapts accordingly. Yay, progress!
Frankly, I've experienced this silent method of instruction with Dave. When I first checked out in an AOPA aircraft it was with Dave in the CFI's seat. Being a CFI myself, and quite nervous, I briefed Dave on what my intentions were for the flight. Take off, climb out, demonstrate slow flight, a power off stall, a couple steep turns, then back to the field for some pattern work. Dave agreed.
The ceiling was barely above 1,000 msl, with a single large hole available for us to climb up through. I did everything I'd planned on, talking my way through every maneuver while staying within a quick commute of the hole in the clouds so I could descend through it when the time came. Dave was stoic. He barely spoke, although there was nothing unfriendly about his demeanor. He merely took on the role of a passenger who was monitoring the flight with great interest, but without any desire to direct me.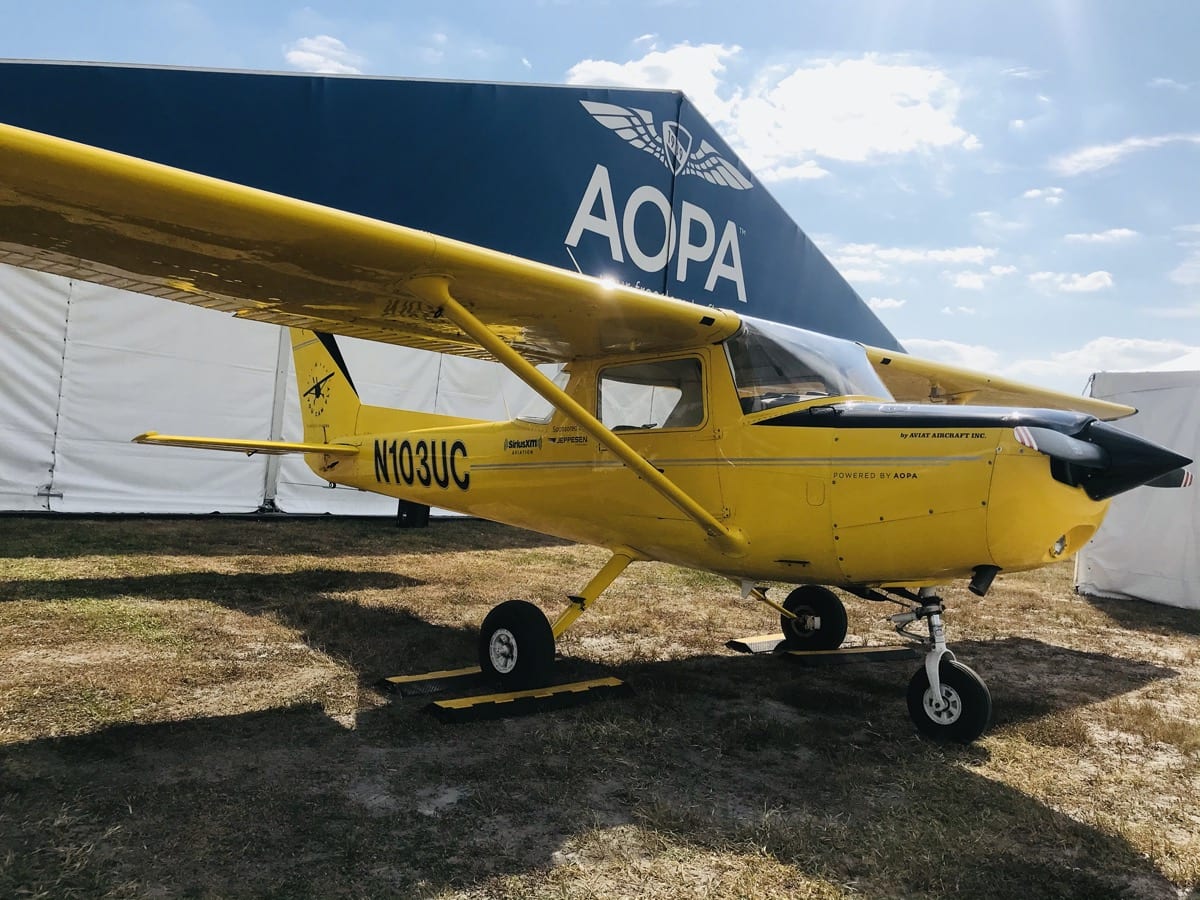 When we finished, Dave was complimentary about my performance. Not that I'd done anything remarkable. That wasn't the point of the flight. I was adequate. I met the prescribed standards. That's all that was expected of me. But the compliment buoyed my spirits and made me feel a whole lot more comfortable about my status with this new employer that was giving me an airplane to cruise around in at will.
I've flown with Dave since then a couple of times, even doing a photo flight over Tampa Bay once, but we haven't flown together or socialized often. We are, in many ways, two ships that passed in the night. Admittedly, we seem to like each other and get along just fine.
But Dave's real value to me isn't as a co-worker or a friend. He is a teacher at heart. A teacher with a remarkable ability to get to the point, support his perspective with real-world research and experience, and share that insight freely.
As a result of hearing The Mighty Hirschman talking about being quiet in the cockpit, I resolve to adapt my own instructional style to experiment more diligently with silence. Because even long-serving CFIs can learn a thing or two. I certainly did. And all because of a thoughtful CFI who shared his views in a public forum that caught my attention.
We can all be better. We can all help each other to be open to new, more efficient and effective ways of conducting ourselves. That includes me, and you, and everyone else who flies. Big thanks to Dave Hirschman for this latest lesson. Personally, I'm looking forward to the next, whenever it comes, from whomever shares a great idea.