Sudley Road in Manassas, Virginia, is a busy thoroughfare. Cars and trucks whip along the road throughout the day and night. Tourists, businesspeople, and delivery vans transition the area. So do teachers and students from the Northern Virginia Community College.
Thousands upon thousands pass through the rolling hills of the surrounding area. All flowing across the blacktop creating a hubbub of tire noise, engines producing power, loud music, and occasional hoots and hollers that erupt for no apparent reason.
There is a relatively quiet time, however. Early in the morning. Before the sun comes up. A time I never would have experienced had one of my fellow hotel guests not felt the need to fill cooler after cooler with ice from the machine just across the hall from my door. After half an hour of rock-hard ice banging into cold plastic, I gave up, got out of bed, and committed to the day.
While my hotel room was a cacophony of party prep, the outside world was still. Looking north, across the road, my mind wandered to the open fields, the Henry House, and the Stone House that lie just beyond my field of vision. This was indeed the quiet time. The sun was not yet up.
There was a day however, a couple of them in fact, when this spot was anything but quiet, and the sunshine did nothing to soothe the residents and visitors to the area.
It was 160 years ago when two great armies clashed on these fields. The soldiers of the Union and Confederate armies threw themselves together here. The carnage was so great, they did it again the following year. Death and destruction was the short-term result, with tens of thousands of men and at least one woman losing their lives here.
The woman was an innocent bystander, incidentally. A casualty of war. Judith Henry, 85, was lying in bed, ill. A Union cannonball shattered an exterior wall of her home and severed Judith's foot. She died of the trauma and blood loss.
Imagine being at home, as safe as you could possibly be, hiding in your bedroom, in your bed, wishing and waiting for the violence so far beyond your control to cease, only to have it reach out and take you.
The ultimate success of the war is probably of no great comfort to the families of those lost in the battles. Whether combatants or innocent bystanders, the brutal finality of the outcome lives with the survivors for years. For the remainder of their lives. The pain lingers, even when the battlefield becomes a tourist attraction, which the Manassas National Battlefield most certainly has become.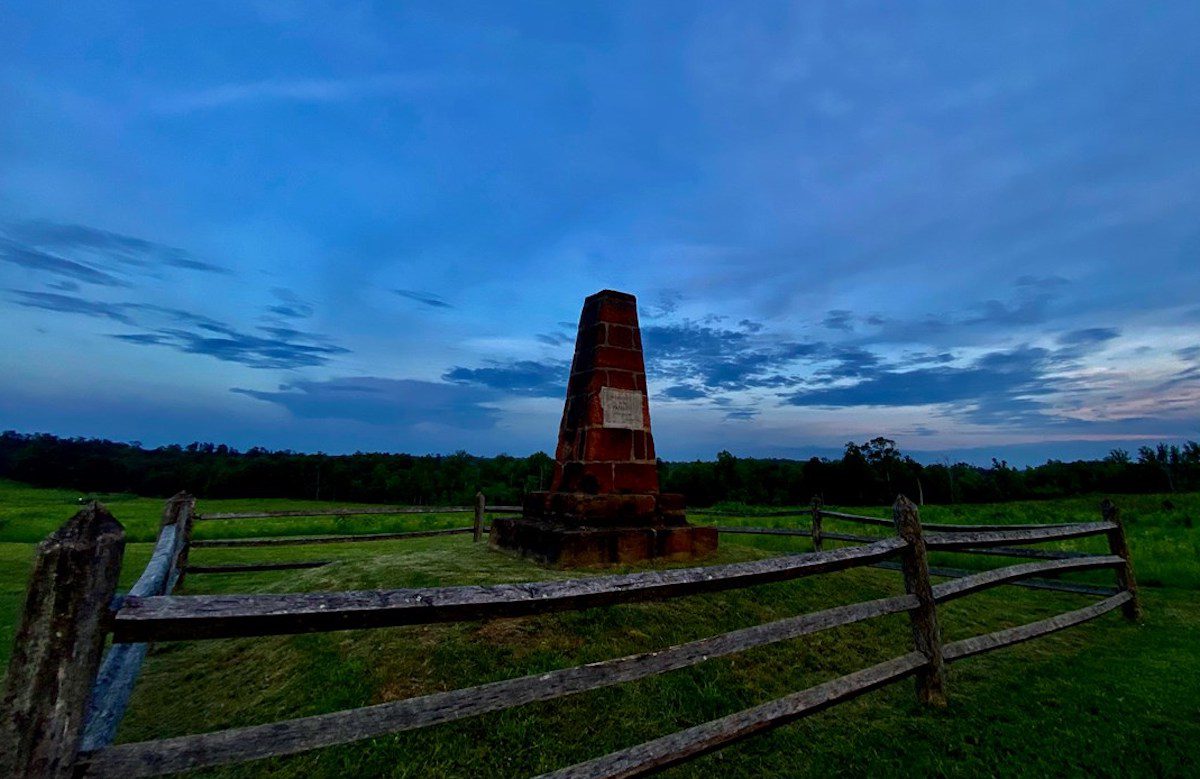 This all occurs to me as I sip my morning coffee, gaze into the dark distance over the former fields of battle, and enjoy the relative peace and tranquility of a brisk fall morning in Virginia.
At the same time this quiet interval takes me back to memories of my old friend, now gone, Hiram Mann. It makes me think of a place where he faced significant hardship, but came to experience profound pride.
Walterboro, South Carolina, creeps into my thought process.
Today, we know it as the Lowcountry Regional Airport. When Hiram was there it was the Walterboro Army Air Field. Prior to his arrival the field and its three runways were used to train B-25 crews. By the time Hiram and his fellow pilots arrived its use had transitioned to being an advanced fighter training base. As many as 500 of Hiram's peer group flowed through the facility before being deployed to the European theater of operations.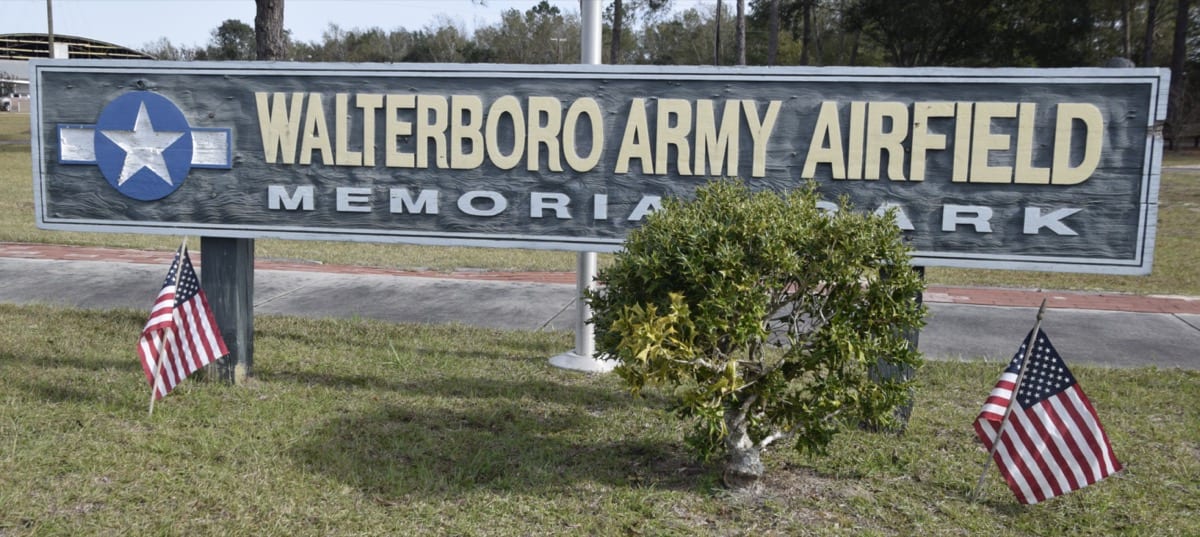 Those same three runways still exist today. They're longer and arguably better maintained than they were when Hiram was there. But that's part of the majesty of the place. I can fly over the same field and land on the same runways my old friend Hiram did all those years ago.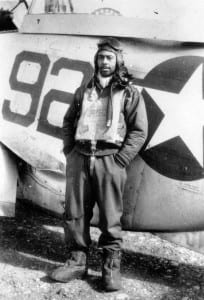 Historically, Hiram's time in Walterboro marks the halfway point between the Battle of Bull Run and today. He would not have heard the clatter of horses pulling wagons at the airport, although horses were still in common use as beasts of burden in Walterboro and across the south. No, the sounds of pending battle that Hiram and his fellow pilots would have been accustomed to would have involved the P-47 Jugs and P-51 Mustangs they were being trained to fly and fight in. 
There was one other peculiarity of the Walterboro experience that is worth noting. At the same time American pilots were being trained to fly and fight in the defense of our Republic, the field also served as a holding station for German prisoners of war. Captured in Europe, the Germans were transported to the US by ship. Spread across the nation in camps where they were often used to supplement a workforce depleted by the war effort, the prisoners were, literally, representatives of the enemy.
Amazingly, even though they wore the uniform of an Axis power, the POWs were given privileges that didn't extend to the American fighter pilots training at Walterboro.
You see, the fighter pilots had come from Tuskegee, Alabama. They were smart, college educated, highly skilled men, who had to overcome the additional burden placed on them by society for being black.
Hiram and his fellows were Tuskegee Airmen. A term that engenders pride and respect today. A term that was little used back then. As Hiram told me himself, they weren't referred to as Tuskegee Airmen in his prime. They were instead called by more derisive names.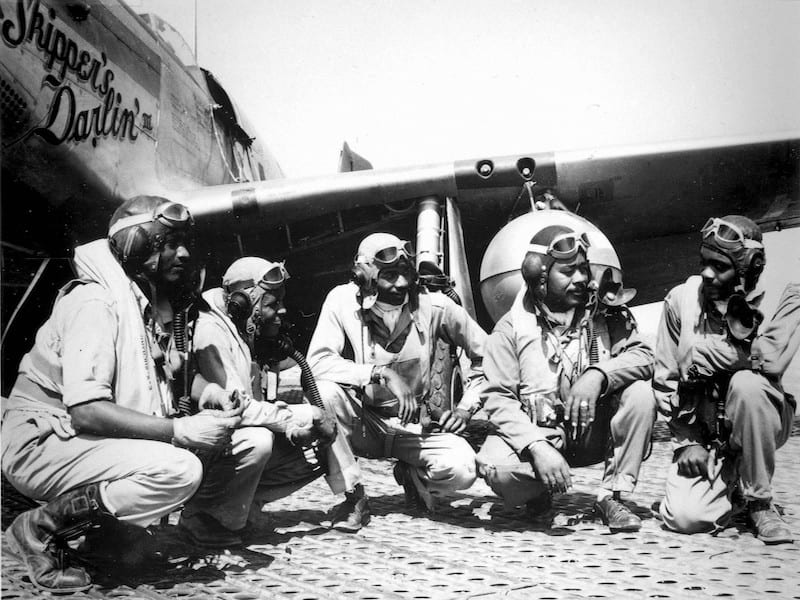 Late in life Hiram returned to Walterboro, as Civil War soldiers returned to Manassas in their later years. In both cases those men came to reflect on their younger years, their sacrifices, and their peace that resulted from their efforts. Temporary though it may be.
Hiram was proud of his connection to Walterboro and the men he served with there. Men who flew and fought and in some cases died on foreign ground as they put their best effort into protecting their homeland — a homeland that did not see them as equals, or even as worthy men.
Today's Hiram's name appears on a memorial at Lowcountry Regional Airport. His accomplishments immortalized along with those of his peers, in a quiet place that wasn't always so peaceful.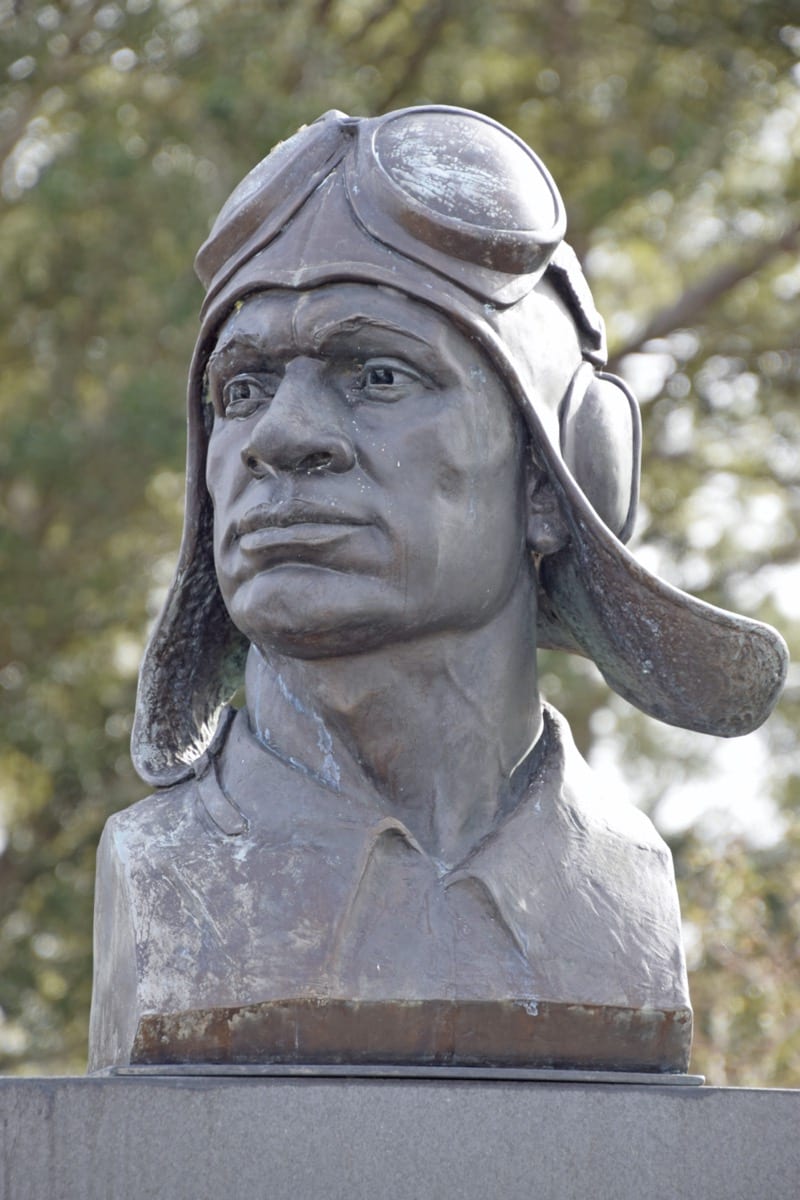 I reflect on all this as I enjoy my coffee and the lightening sky. To my right the sun rises slowly behind an overcast sky on this October morning. It is a good moment to consider the quiet interval between what was, what is, and what might come next.
I am hopeful.