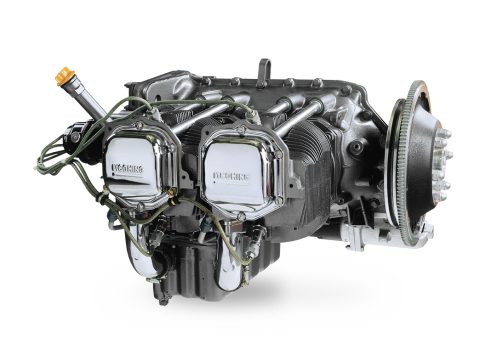 Paul, If the thermostatic oil cooler bypass valve, located in the filter adapter housing, closes as oil heats to 180°F, where are the correct oil cooler inlet and return ports located on a O-320-D1A accessory section?
I do not understand the oil routing to allow the thermostatic valve, located in the filter adapter, to control the oil flow to or from the oil cooler, from ports not located on or near the thermostatic bypass valve.
Thanks for any information you can share.
Joe Sprague
A: Joe, I think you're in the right ballpark with your thinking, but let me try to clarify the situation for you.
I'd first recommend that you review the Lycoming Operator's Manual for your O-320-D1A which is Part Number 60297-30. On page 7-10, Ref. Figure 7-7, you see an illustration of the rear portion of the engine.
If you look at the illustration you will be able to locate the ports on the accessory housing that go to and from the oil cooler.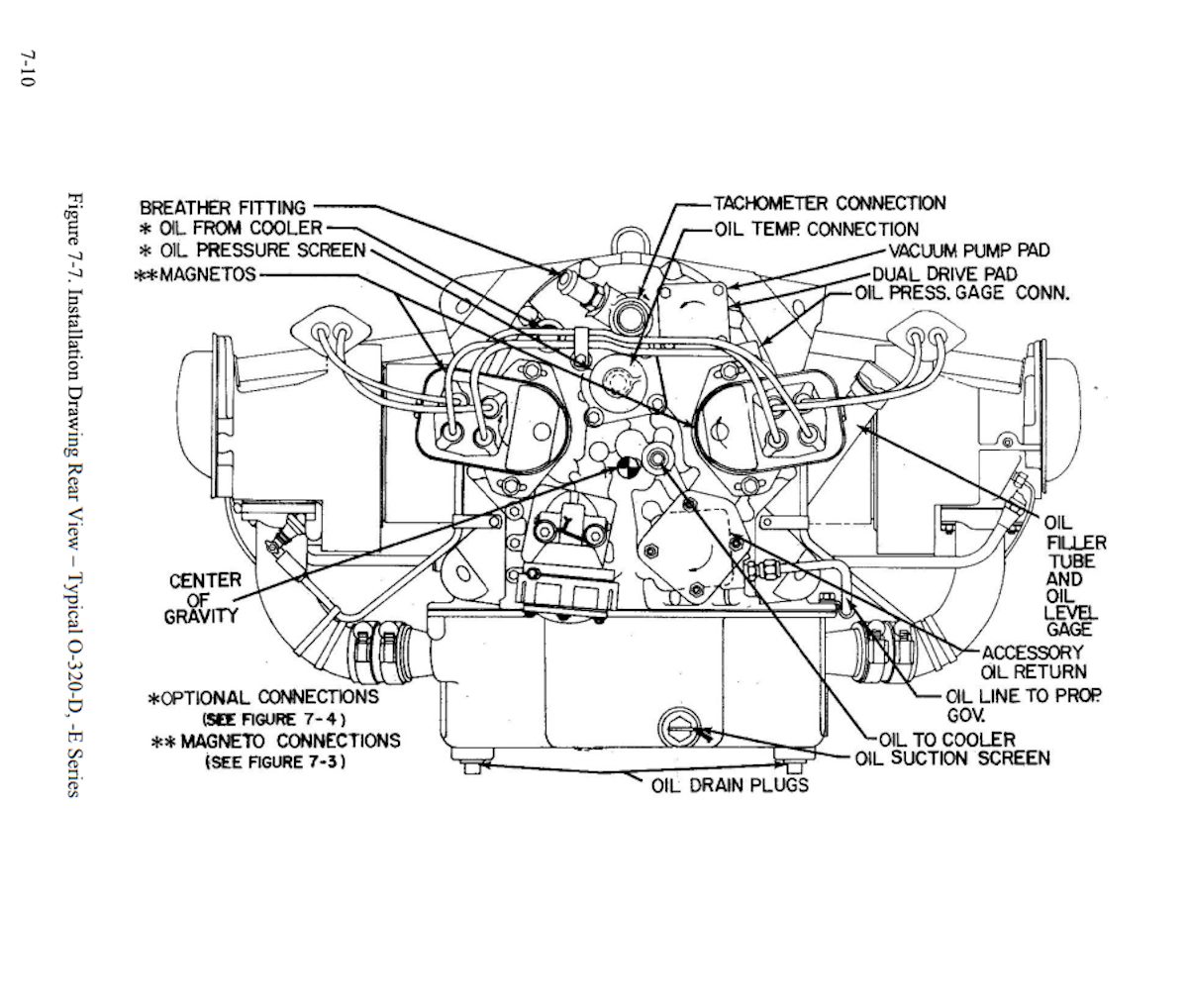 The port coming from the oil cooler is located at about the 11 o'clock position and the port going to the cooler is located at the center of the accessory housing between the two magnetos just under the oil filter adapter.
This illustration shows an oil pressure screen housing, but the ports you are looking for are located as described.
I hope this information will sort out any issues you may be having.