Following a year when aviation fuel was a hot topic — GAMI's STC for an unleaded avgas, airports trying to ban 100LL, and the industry's ongoing challenge to find a fleet-wide drop-in solution — it seems appropriate that the president of Avfuel, Craig Sincock, will be honored during the 19th Annual Living Legends of Aviation Awards.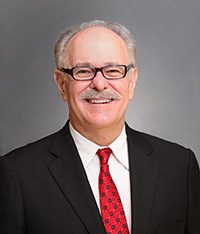 Slated for Jan. 21, 2022, in Beverly Hills, California, the awards "honor those who have made significant contributions to aviation/aerospace."
Sincock will receive the "Kenn Ricci Lifetime Entrepreneur Award."
Legends officials note: "Sincock's company, Avfuel, has been built into one of the world's leading aviation fuel suppliers and services, including flight planning. The Ann Arbor, Michigan-based business has more than 4,000 customers in more than 3,000 locations around the world, including 650 Avfuel-branded dealers throughout the U.S. and Europe. He is a licensed pilot who frequently flies the company's aircraft."
Sincock will also be inducted into the Living Legends of Aviation, officials noted.
Other honorees being inducted into the Living Legends of Aviation include:
Gregg Williams, owner of Williams International, a company that develops, manufactures and supports gas turbine engines.
Greg Evans, Chairman of the Board of Universal Weather and Aviation, the oldest company in the corporate flight planning industry.
Prince Sultan bin Salman, chairman of the Board of Directors of the Saudi Space Commission.
Robert Dewar, engineer and designer of the C series at Bombardier before it was sold to Airbus, now known as the Airbus A220.
The Aviation Industry Leader of the Year Award will be presented to Marc Parent, CEO of CAE, a Canadian manufacturer of simulation technologies.
The Legends will also pay tribute to eight legends who have flown west since the last gathering, including Joe Clark, Elling Halvorson, Zoe Dell Nutter, Tracy Forrest, Chuck Yeager, Emily Howell Warner, Bill Luckett, and James Raisbeck.
The Living Legends of Aviation Awards are produced by the Kiddie Hawk Air Academy, a non-profit organization with the mission of giving children 4-8 their first flight lesson.
­
­