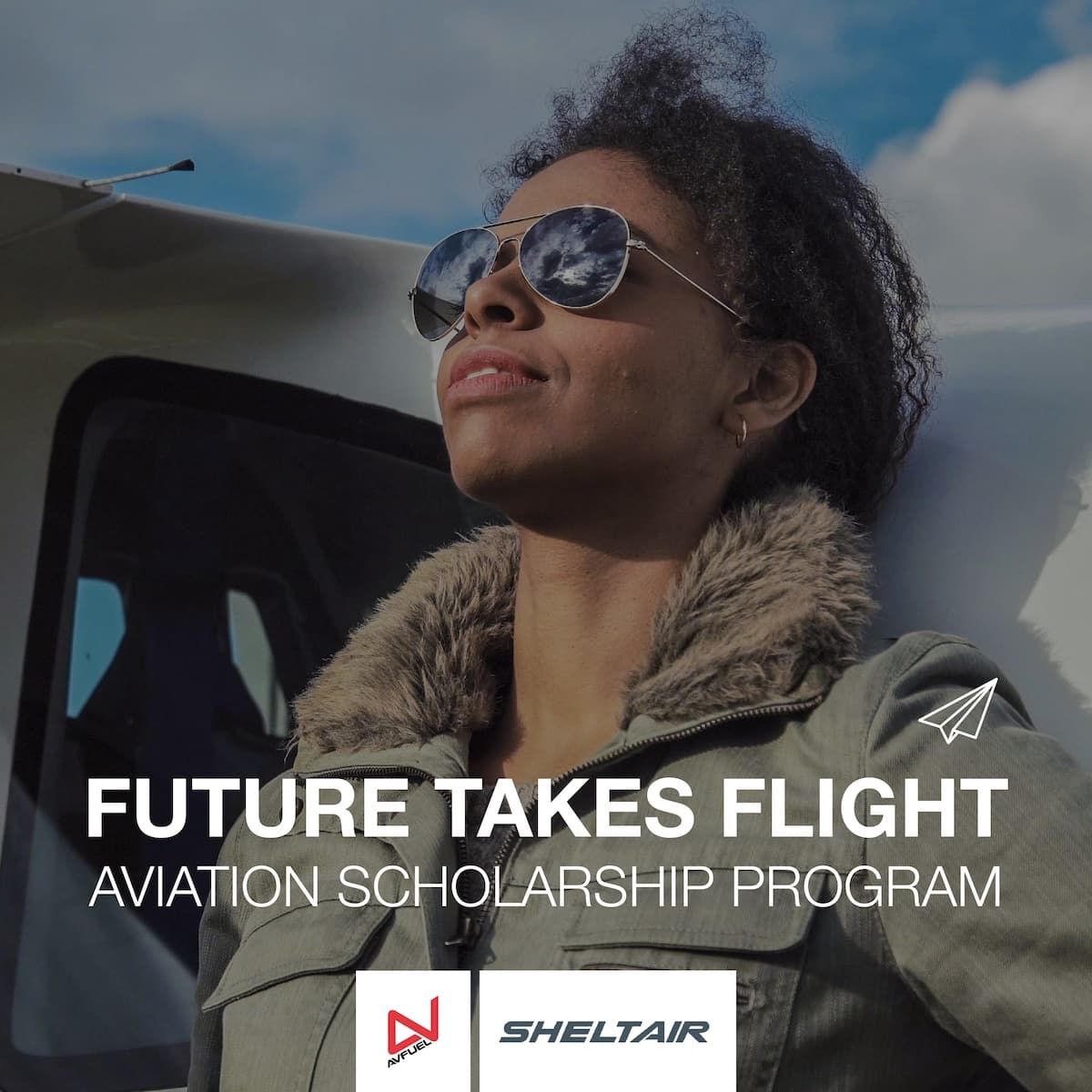 Sheltair Aviation and Avfuel Corporation are now accepting applications for the 2022 Future Takes Flight scholarships.
The new scholarship program will provide $30,000 in educational funds each year, awarding six $5,000 scholarships across three categories: Two for learning to fly or advanced pilot ratings; two for aviation technicians; and two for continuing education.
Scholarships in the learning to fly or advanced pilot ratings category can be used for course work or flight lessons for students pursuing their private pilot certificate, adding a type rating (multi-engine, commercial or others), adding to their certificate with an ATP, completing a bachelor's degree, working toward a CAM certification, or completing upset recovery training.
Scholarships in the aviation technicians category can be used to start or continue aviation technician coursework or earn a mechanic's inspector authorization certification.
Scholarships in the continuing education category can be used to further skills needed when working at an FBO, charter company, maintenance facility, or flight school.
Applications are available at Avfuel.com/Scholarships and are due June 1, 2022.
A team of Avfuel and Sheltair executives will evaluate the applications to select the year's six recipients based on essay submissions, with special consideration given to those facing financial hardship. Scholarship recipients will be notified by Aug. 1, 2022.