Saturday morning March 14, 2020, was a red letter day. I didn't know that at the time, but it was.
The news was filled with reports of a novel coronavirus coming ashore in the U.S. after infecting massive European populations, leaving thousands dead. The true impact of the pandemic wasn't widely accepted by the American public at that point. So, it was with ignorant good humor and a genuine sense of community that people were joking about bumping elbows rather than shaking hands.
I was in Kissimmee, Florida, that morning. My task was to lead a Rusty Pilot seminar for a hangar full of pilots. Some were current, some were not. All were my kind of people. The kind who know a lot about aviation, who have experience in the cockpit and around the airport, all of whom accept that they can still learn a thing or two.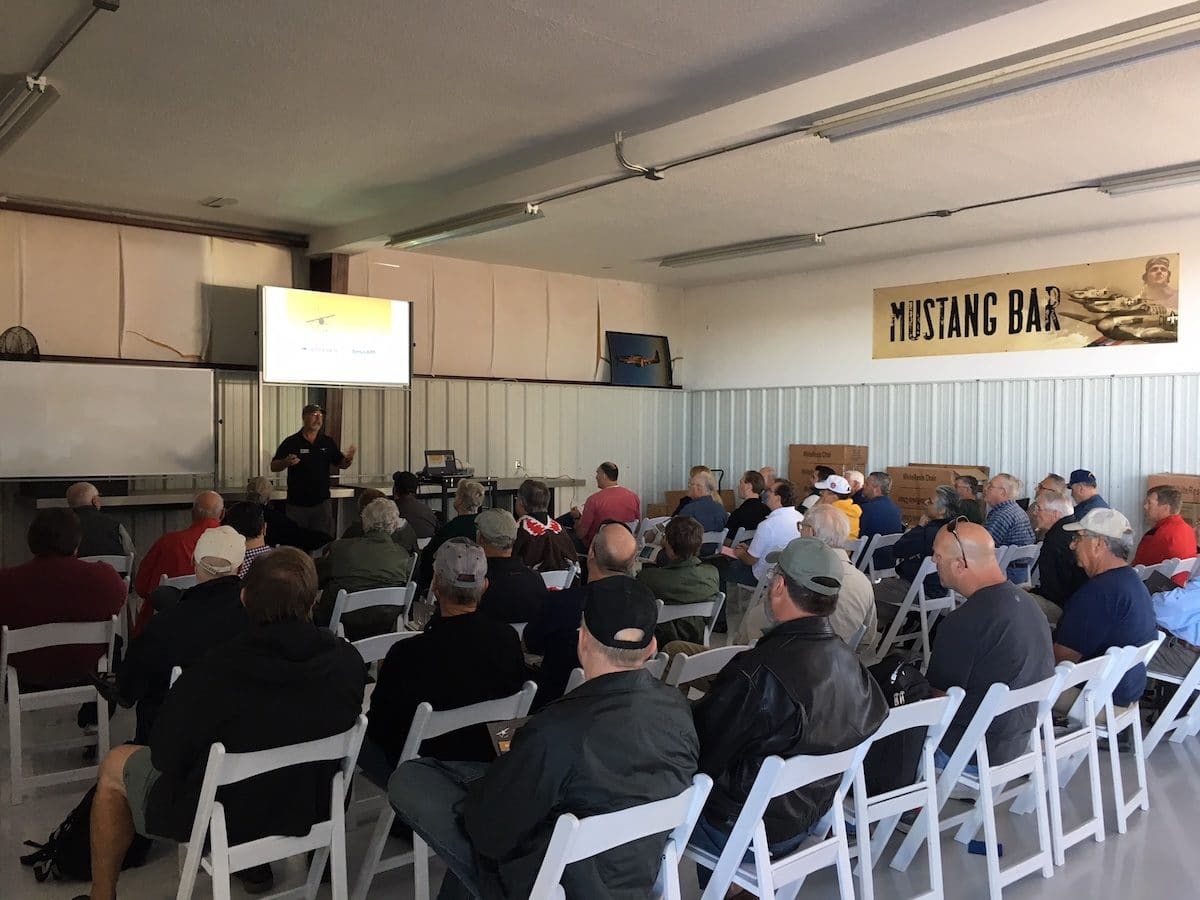 That was the last live, in-person Rusty Pilot seminar I was able to present for a good long time. Nearly two years. I've missed it, and the attendees I get to meet at each presentation.
Truthfully, I don't think I've ever flown with someone who didn't teach me something, knowingly or not. In settings like the Rusty Pilot, I've been fortunate enough to teach a variety of lessons appropriate to a hypothetical cross-country flight to folks who light up at the realization that some aspect of the process has suddenly crystalized in a way it never had before. I've also benefited from the wisdom and wit of some old goats who were kind enough to share lessons they've learned over the years.
A personal favorite came from a retired Eastern Airlines pilot who was in his 90s when we met. I was presenting in the FAA building at Lakeland Linder Regional Airport, which has since been renamed Lakeland Linder International Airport. A disagreement broke out between two relatively ill-informed pilots who both had strong, intractable perspectives on how to enter the traffic pattern at a non-towered airport. Both were very, very wrong in their approach to the question.
The FAA is fairly clear on this topic, providing a wonderfully clear and concise explanation and graphic of the process in Advisory Circular 90-66B. The pertinent information has been in the Aeronautical Information Manual for years, too. And of course, 14 CFR 91.126 makes the regulatory nature of the procedure absolutely unassailable. Yet, some folks hold their own opinion in high regard, even in the face of irrefutable information that contradicts their view.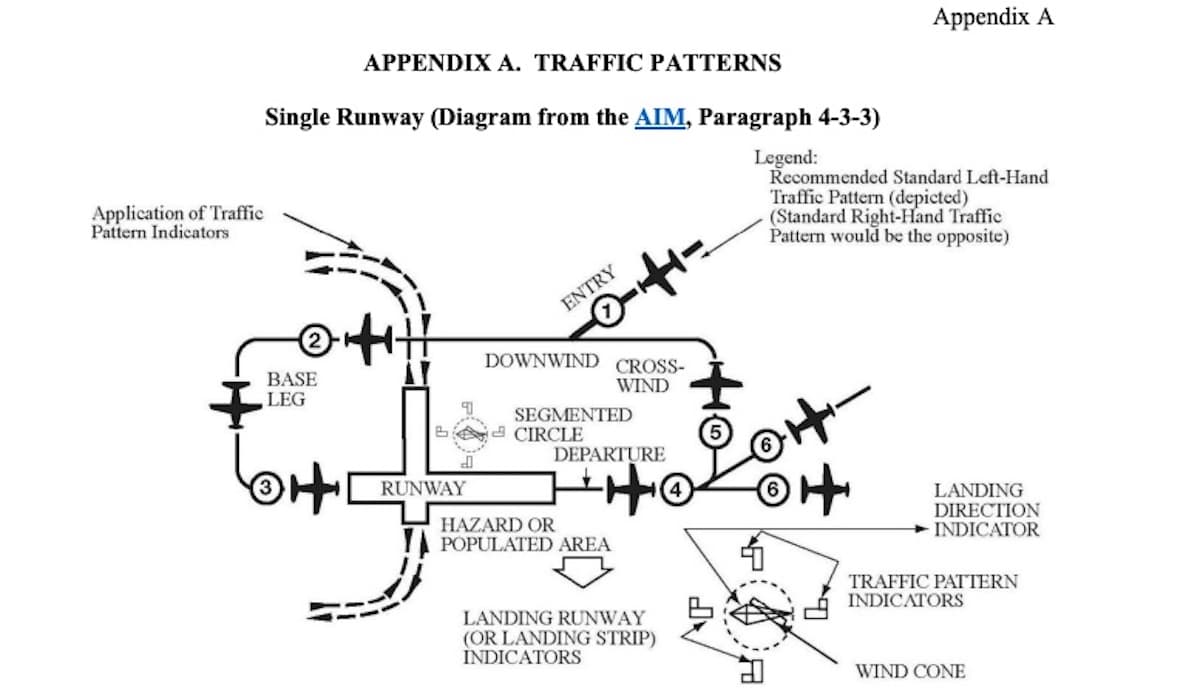 Wresting the floor from the two arguing pilots at the back of the room, I called on the elder statesman from Eastern who was sitting in the front row.
"I was always taught," he explained of his perspective on airmanship and the responsibilities of being Pilot in Command, "to conduct myself in a manner that would benefit me at the hearing."
"I was always taught to conduct myself in a manner that would benefit me at the hearing."
This off-hand comment brought a great laugh from the assembled attendees. It caught my attention as well. To this day I often repeat that tidbit of wisdom. It's an attitude well worth any pilot adopting, not just in the cockpit either. Sharp insight like that should be carried through all aspects of life and applied liberally along the way.
We would all be better off, I'm sure.
Prior to Covid and the restrictions it has introduced into our lives, I used to lead a Rusty Pilot seminar or two every month. Since March 14, 2020, my peers and I have been doing our best to continue to share a substantially similar presentation, albeit via a webinar format.
Yay, Internet!
While the presentation is nearly identical, the content is rock solid, and the accessibility of participating via an online connection makes travel unnecessary, I have to admit, I've missed the face-to-face experience of presenting good educational material to a live audience.
This past weekend I had the great pleasure of doing that exact thing for the first time in nearly two years. I wandered south to Naples, Florida, where a hangar filled with chairs, a projection screen, and dozens of hopeful pilots joined me for a nostalgic trip through the ground portion of an FAA mandated flight review.
It was fantastic!
The scourge of Covid still exists, but with vaccines available, treatments having been discovered, and a mindful focus on prevention, attendees came from far and wide to be a part of the process again. As I wandered the room sketching out scenarios, posing questions, and sharing personal experiences intended to illustrate concepts and rules in a more accessible way, the audience responded just as positively as they had in previous years.
I was struck by the remarkable difference between online learning (which is absolutely viable and worthwhile) and in-person interaction between an instructor and their students.
After 22 months away from the live version, I hadn't realized how much I missed the Saturday morning live presentations that used to be such a big part of my work life. Based on the reaction of the attendees to this most recent event, I can report with a high level of confidence that they were pleased to be out and about and socializing in an aeronautical venue, too.
Perhaps we haven't turned the corner completely at this point, but I'm encouraged to have been a participant in the return of Rusty Pilot seminars provided by the Aircraft Owners and Pilots Association Foundation. Beyond the personal and professional satisfaction of being up-close and personal with the attendees again, I truly believe these seminars provide a great opportunity for pilots of all levels to review the material, revise their thought process in a positive way, becoming safer, better, more competent, and confident pilots as a result.
It is my fervent hope the light at the end of the tunnel is in sight and growing larger. Hopefully we'll burst out into the sunshine soon, free of the constraints and fear we've lived with for these past two years. Thankful to still be here. Ready to live life to the fullest, in person not just remotely.
Find out more about Rusty Pilot seminars here.