Question for Engine Expert Paul McBride: I changed out my avionics to an all new glass Garmin panel with 6 probe EGT and CHT.
My concern is the yellow on the CHT is now at 400, which I hit on takeoff and climb out. I have seen 408 before I pull back on power at full rich to bring them back down. I have no idea how high it would go.
The old panel never yelled at me or gave me warnings, so to see it hit 400 and then go yellow is unsettling.
Second question is about Lean Of Peak: I love the gas savings, but just pulling the throttle back only gives you "like" LOP at same performance.
But there is such a battle out there. Almost all mechanics I talk to say no to LOP.
Your view?
Jeff Traylor
Paul's Answer: Jeff, I'm a bit at a loss here since you didn't provide any specific engine or aircraft information, but I will answer your questions in a broad general manner. I think this should at least give you some guidelines and clear up some confusion that you obviously have since installing the new Garmin panel.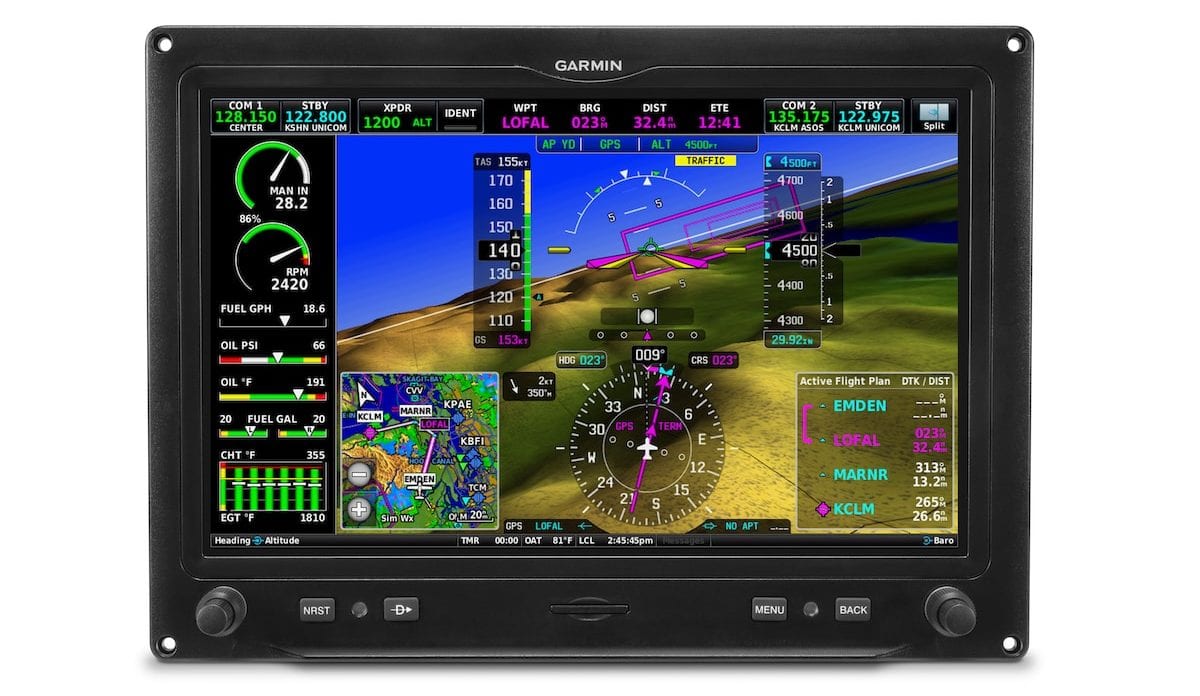 First, if you have a Lycoming normally aspirated engine, regardless if it has a carburetor or fuel injection and is 300 horsepower or less, I think it's safe to say that the maximum continuous cylinder head temperature should not exceed 500° F.
Keeping the CHTs at 435° or below for continuous operation should give you the maximum service life of the engine.
I believe the new digital instrumentation is much more accurate than the old-style analog gauges, but I still wouldn't be too concerned about the yellow if your CHT is below the 500° point.
This is where I always had a concern with the old analog gauges because most, if not all, were non-linear, which meant that a needle's width at the bottom of the gauge may not have been the same as a needle's width at the top of the gauge, leaving you not really knowing what the actual temperature was. This is why I still harp about gauge accuracy on older aircraft and the need for recalibration.
The bottom line: As long as you don't exceed the 500° temperature during continuous operation, you shouldn't need to be concerned. Ideally, keeping your CHTs between 385° and 435° would be just great.
With regard to running "lean of peak," my only comment is that the two least expensive things you can put in your engine are gas and oil!