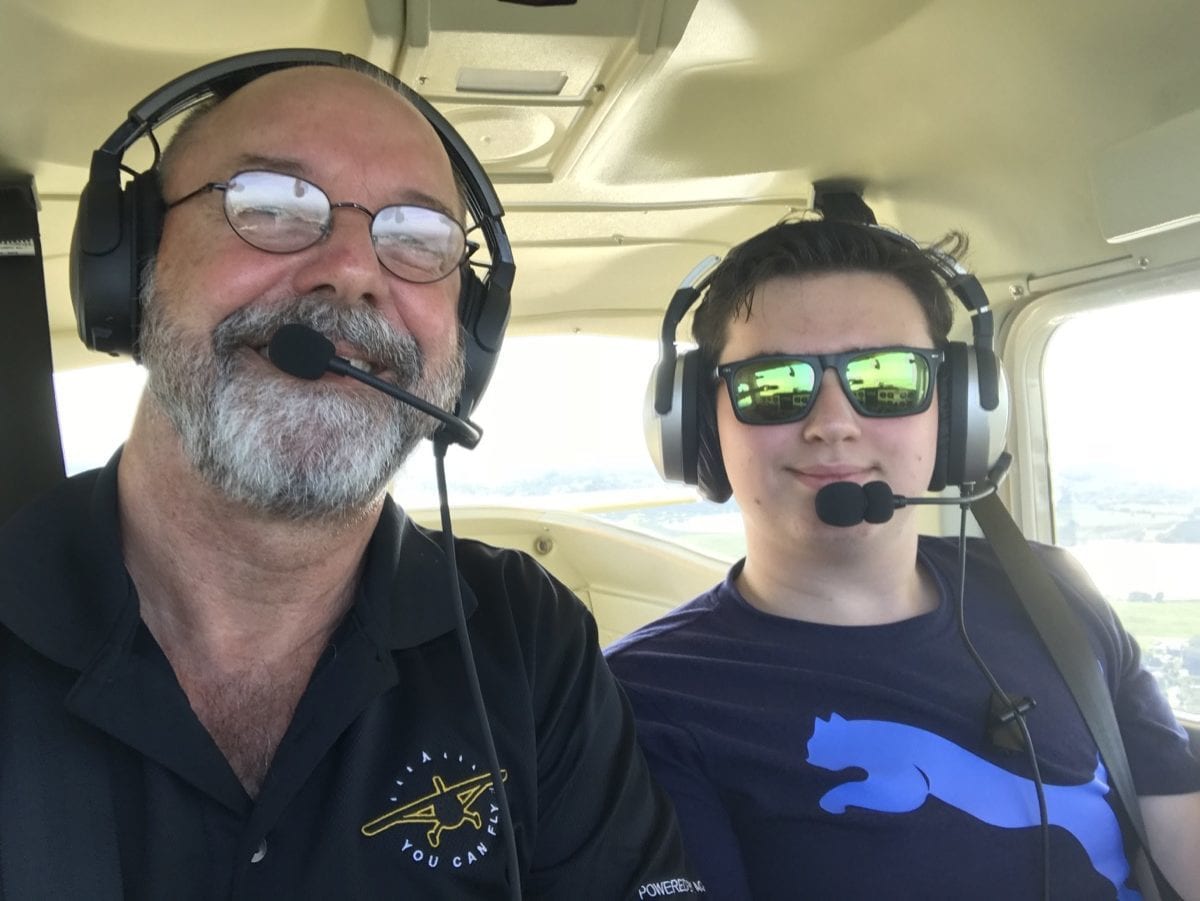 The FAA has gone and changed the language again: What used to be a flight student is now a learner.
I'm not sure I will be able to make that linguistic shift in the remaining years of my career.
"Learner" strikes me as a misuse of the term. I can learn. I can be learning. I may have learned something of value in the past. But am I a learner? I don't feel like a learner.
That particular usage just feels awkward and goofy to me. It really is hard to teach an old dog new colloquialisms.
For all my stuck-in-my-ways charm, the basic relationship between the CFI in the right seat and the customer in the left seat hasn't changed. Call them students, learners, clients, customers, new meat…whatever works. The role each individual serves remains solid.
Not everybody seems to realize that. Most worrisome to an old coot like myself, the person in the right seat is all too often untrained in the ways that lead to good teaching. Being unmentored, they are generally unaware of their actual purpose.
Let me give you a practical example. I spoke with a student of someone else's the other day. This individual is sharp, driven, motivated, with an absolutely clear vision of where they want to go in life. An item of importance on their path includes the acquisition of a private pilot certificate.
The individual in question has taken the right steps. They've completed their Private Pilot Knowledge Test, earning a respectable score in the process. They're taking flight lessons and flying frequently. They've logged a substantial number of hours in flight.
But they haven't soloed. Nerves. As this individual explained it to me, they just aren't ready. They need more time. Time to get comfortable. Time to build confidence. Time to believe in their heart that they'll survive that first solo flight.
This smart, capable individual openly admits to not believing in their own ability to fly. They do not believe in themselves. That's tragic.
As our discussion continued, I probed into the specifics of the situation a bit. Have they completed all the prerequisites to solo? Yes. When they fly the pattern does the CFI occasionally have to take control of the aircraft for safety reasons? No. Does the CFI make corrections on final as the fledgling pilot lets the airplane drift off the centerline, come in too low, too slow, or way high? No.
So I offered this: It sounds like you're telling me you fly the pattern from start to finish on your own, but with your CFI beside you. Is that right? Yes.
And that's the pity of this individual's plight. The individual paying the bills is flying. They are flying well enough that they can get around the pattern without verbal or physical input from their instructor. Yet they don't feel they're ready to solo. They're afraid. They lack confidence.
To some extent this issue is owned by the learner or student. But to a larger extent the CFI bears responsibility for the slow transition to solo flight. And it is that dereliction of duty that troubles me. It is an all-too common problem in flight training — an expensive problem that is a contributing factor to the nearly 80% drop-out rate that flight training suffers.
"It is an all-too common problem in flight training — an expensive problem that is a contributing factor to the nearly 80% drop-out rate that flight training suffers."
The CFI's role is to teach. To demonstrate. To evaluate the performance of the individuals they work with. But that role also requires the CFI to encourage, support, congratulate, and celebrate each client's successes, small though they may be.
Does the student hold altitude better? Let them know. Tell them they're doing well. Were they able to takeoff unassisted for the first time? Did they make it all the way around the pattern unassisted? Make a big deal out of it. As they roll onto the taxiway the CFI could easy bathe their customer in compliments, bolstering their ego and building their confidence.
Give them a pat on the back. That progress reflects well on the CFI, too.
That's the job: Helping the student find success, overcome their fears, vanquish areas of ignorance they didn't even know they had. Too often the CFI merely demonstrates the maneuvers, or worse, lets their student fumble through the process repeatedly trying to discover the appropriate method on their own.
This is a problem.
Let me be clear, however, I'm not pointing a bony finger of shame at CFIs who are new, inexperienced, and too often ineffective. I'm aiming higher. The blame and the cure fall squarely in the lap of their chief instructors. The experienced individuals who can and should mentor these new instructors, bringing them into the industry with confidence and competence.
A CFI who lets their learner, student, client, customer continue to log hours without improvement or productive guidance is not just emptying their bank account unnecessarily. They're also fostering an environment of frustration, failure, and disenchantment. They're turning aviation enthusiasts off to aviation, unwittingly as that may be.
Each and every one of us with experience should make it a point to share our wisdom, our experience, and our time with these new CFIs. If for no other reason than our understanding that they are the gateway to our industry. Gatekeepers, as a rule, should be wise, capable people who understand their role and take pride in serving their clients. They should be supported by those who came before them.
Earning a CFI ticket is a proud thing. But the certificate itself does not impart knowledge or experience. It merely says the holder has the capacity to teach, not to teach well. Not to teach insightfully or to empathize with their clients. Those skills come later, on the job, with the support, encouragement, and commitment of our fellow CFIs and administrators.
The real difference between the CFI and the student comes down to which seat they occupy. They both have a lot to learn, a lot to share, and a tremendous impact on the general aviation industry. Is that impact positive or negative? That's unfortunately not part of the thought process of far too many CFIs, chief instructors, and flight school owners.
Fortunately, we can change that. If we choose to. Personally, I'm all for basking in the glow of my student's successes. Nothing attests to my talent as a good CFI like a long string of happy, satisfied, student, learner, client, customers. That's true for the whole breed equally.
Get some.