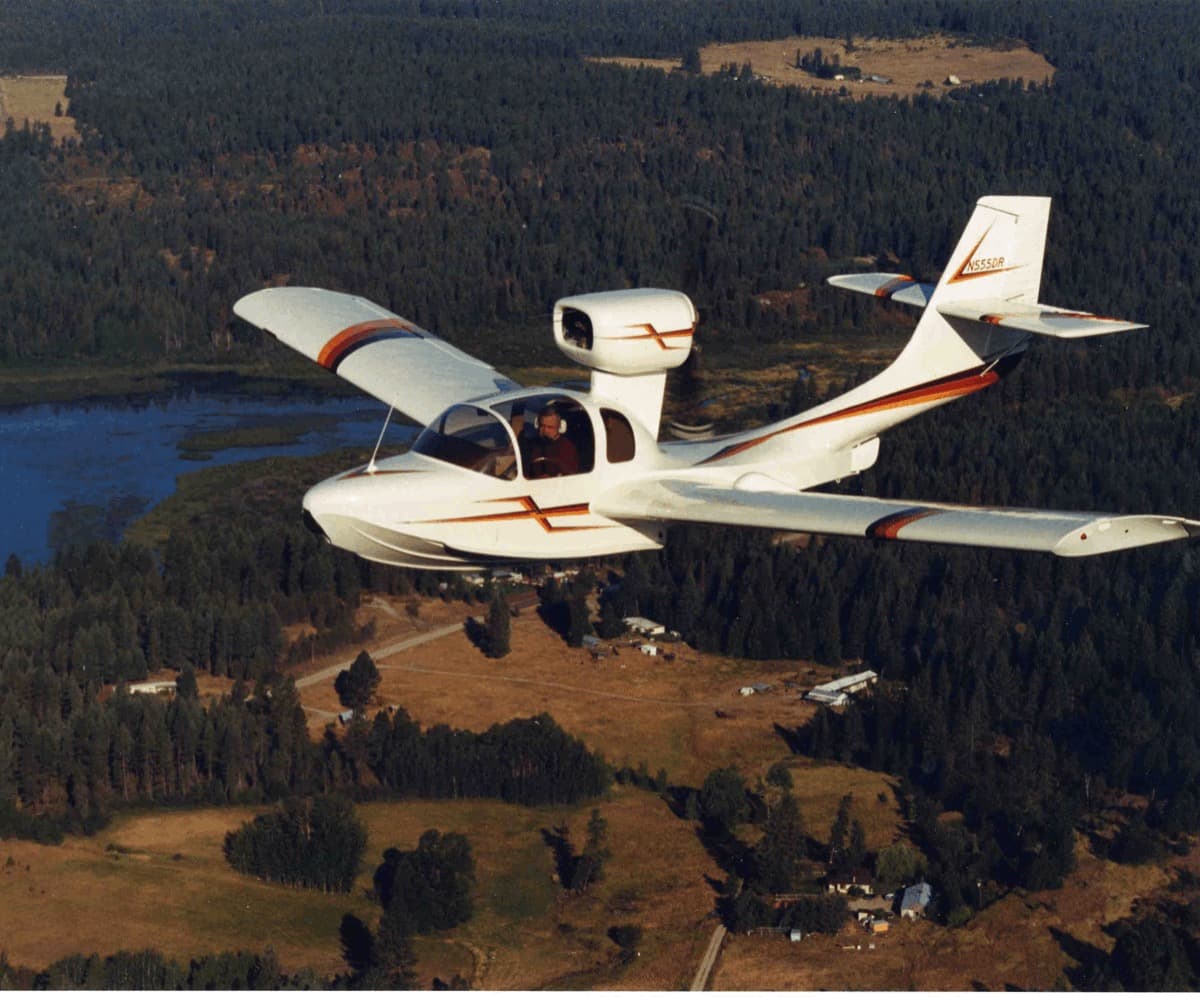 Richard Steeves submitted this photo and note: "Built by David Rasor in Spokane, Washington, after 5,000 man-hours over 9.5 years, this fine example of the Coot is still flying after 35 years with nearly 1,000 hours of flight time. David claims that it climbs at 1,200 to 1,500 fpm and takes off water in less than 1,000 feet, fully loaded. This photo was taken by David's daughter, Leesa Birdsall, as David flew N555DR in close formation. The Coot was designed by Molt Taylor in 1970, and its builders are supported at Coot-Builders.com."
Would you like to have your photo featured as Picture of the Day? You can submit it via this form.
All photos sent in for Picture of the Day are also considered for our new Page 4 photo feature in the print issue of General Aviation News, as well as A Year in Pictures in the December issues.