Most of what I write in this space appears to be about aviation. In truth, it's not.
Sure, it's about aviation, but it's not specifically about aviation. There is a correlation between what I write here and the wider world. The concepts expressed here often connect and reflect our aeronautical endeavors to other facets of our lives.
We who participate in aeronautical pursuits do not exist in a vacuum.
When I opine on the topics of customer service, personal responsibility, economic potential, political activism, or aeronautical decision making, those topics relate to us as people. People who concern themselves with all the various interests, hobbies, concerns, and challenges any Jane or Joe Public deals with, whether they've got a connection to aviation or not.
I write about people and possibilities. Aircraft, airports, and events are merely the vehicles I choose as a means of telling those stories.
This past week an inexcusably argumentative exchange between a controller and a pilot, a Certificated Flight Instructor, made its way onto social media. Aside from the entertainment value some may find in this exchange, it gives aviation a black eye by linking us to the worst characteristics of humans. Arrogance, resistance to authority, complacency, deflection of blame, refusal to accept responsibility, and as if that isn't bad enough, this all took place during an instructional flight with what we can reasonably assume was a primary student.
The transfer of knowledge that student gained from this experience was almost entirely negative. The only potential for a positive would be if the student realized independently, or after having it pointed out to them, that this was a prime example of how not to act when serving as PIC.
The issue at the heart of this messy interaction was simple enough. A student doing pattern work with their CFI aboard apparently overshot final, making the pilot of another aircraft using the parallel runway uncomfortable enough to report the overshoot to the tower.
"…be careful on your base legs," says the controller to the offending aircraft. "I've got a complaint that you spilled over and you got really close to the aircraft on the other runway. Runway 10R, cleared for the option."
This instruction is clear, non-combative, and reasonable. It's merely a clearance for the option on Runway 10R, with a warning to tighten up the pattern to avoid a potential collision hazard. Totally professional.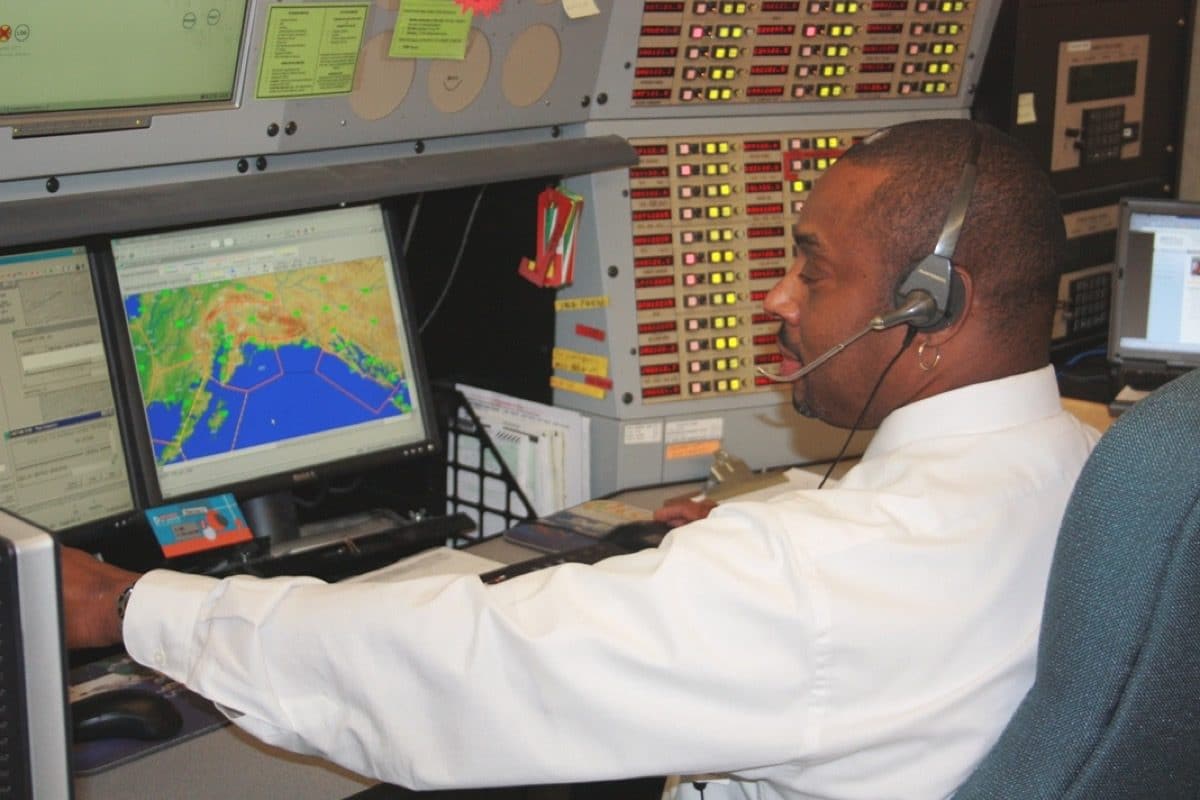 Yet, that's where the trouble starts. Rather than accept the clearance without extraneous comment, the CFI replies with the excuse that they'd overshot by only about 20 feet. The implication being yeah, we overshot final, but it's no big deal.
This pointless deflection of responsibility ignores that the controller is relaying a complaint, not independently admonishing the pilot. In non-pilot speak: "Hey, someone else felt unsafe because of your sloppy flying. You're cleared for the option. Be more careful, okay?"
Everything about the exchange goes downhill from there. The controller stands his ground. Overshooting final when traffic is using parallel runways is a bad thing. Don't do it. The CFI continues to argue that he only overshot by a little, or maybe didn't overshoot at all, and he was never close enough to the other traffic to create an issue, besides it might have been the other airplane that overshot, putting them too close to us.
All deflection all the time, until he ratchets the debate down to an even lower level.
After considerable back and forth between the tower and the CFI, almost all of it unnecessary and unrelated to the safety of flight, the controller finally tries to shut down the exchange with an admonishment, "Okay, stop arguing about a complaint, sir."
And that's where the CFI's inability to accept responsibility departs from anything that approximates a reasonably productive exchange and degenerates into an extended argument.
What follows is not a remotely educational exchange that benefits the student, it's not a quick apology followed by a commitment to keep a closer eye on his student, he doesn't simply remain silent and limit his calls to those that are necessary for an aircraft operating in busy Class D airspace that underlies even busier Class B airspace. No, this particular CFI doubles down and locks into an actual debate on the frequency in an effort to define what an overshoot is to prove that he is blameless. He even lodges a complaint against the other pilot with the suggestion that it was the other aircraft that overshot final on the parallel runway.
This is all bad.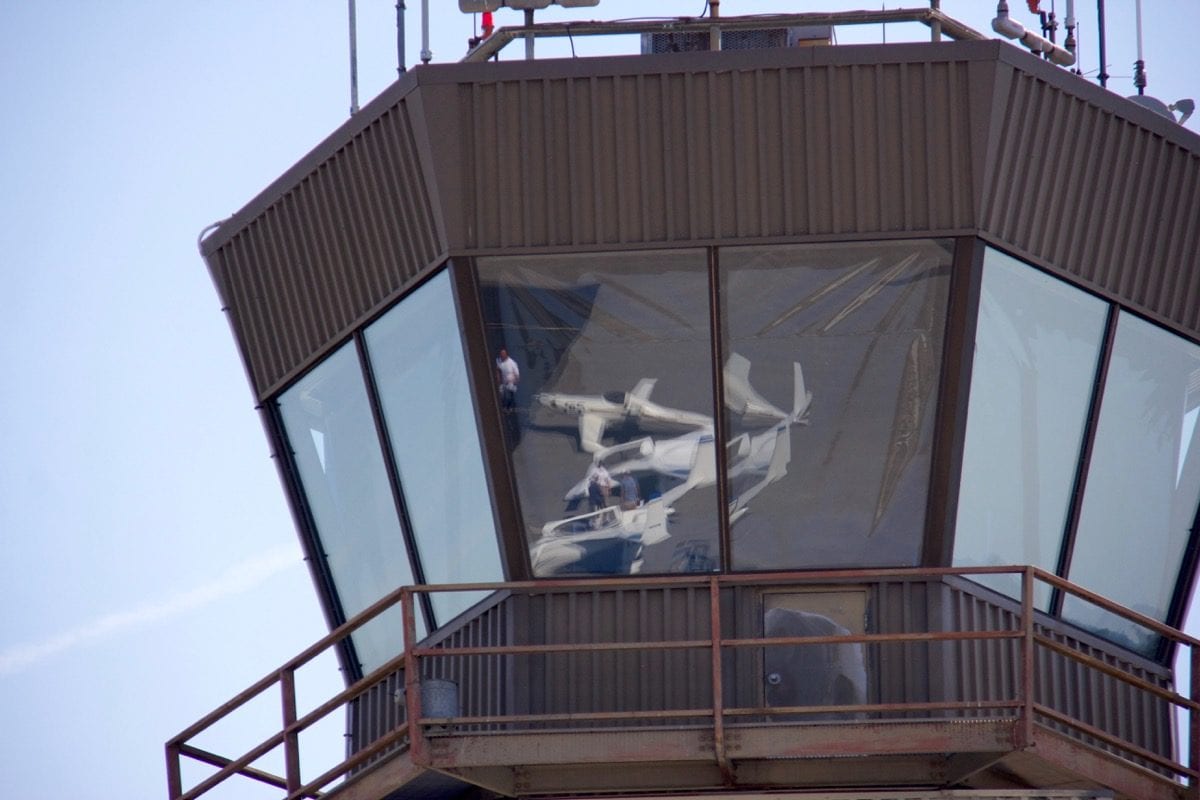 It's bad from an educational standpoint. The argumentative CFI's student is seeing blatant examples of irrational behavior in a high-workload environment, but may mistake that for appropriate behavior because it is his CFI's manner of working.
It's bad from a safety standpoint. The CFI is spending an inordinate amount of time on the radio trying to prove himself right, rather than focusing on working with his student, flying the aircraft, and working within the system as advised by ATC. Not to mention his abuse of the available bandwidth for communication from pilots in other aircraft.
It's bad from a public relations standpoint. In an industry with a drop-out rate of nearly 80%, this exchange provides an excellent example of how a hopeful student can waste many dollars at the hands of an unprofessional CFI who puts the value of his instruction in the back-seat while his commitment to defending his own ego is a primary concern.
The low point in an already despicable exchange comes several minutes into the argument when the CFI refuses to accept instructions for a full-stop taxi-back, insisting on being cleared for the option. He even goes so far as to question whether his exchange is with the tower at all or someone else.
This is not an incident that happens in isolation. There are many. The pilot who busted the Las Vegas Class B, then refuses to leave, comes to mind.
Clearly, those of us who share the skies do not all value the privilege equally. Much as those of us who populate the cities and towns of our nation do not all feel the need to follow the established rules of the road, or anywhere else.
We would do well to be a little selfless, a bit more self-aware, willing to accept criticism, and willing to commit to a safer environment. The easiest way to do that is to start with ourselves — although, I wouldn't be disappointed if the FAA stepped in to take action in blatant cases such as this one.
We all deserve better. In the air and on the ground, whether we're in an aircraft, a car, or just walking down the sidewalk on a sunny day.