EAA AirVenture Oshkosh 2022 is over, and as the last prop wash wafts across the matted acres of now-empty grass parking spaces at Wittman Regional Airport (KOSH) in Wisconsin, early figures show that 650,000 visitors descended upon the Experimental Aircraft Association grounds during the week of July 25-31.
That stands above the previous counted high record attendance of 642,000 from 2019, according to EAA officials.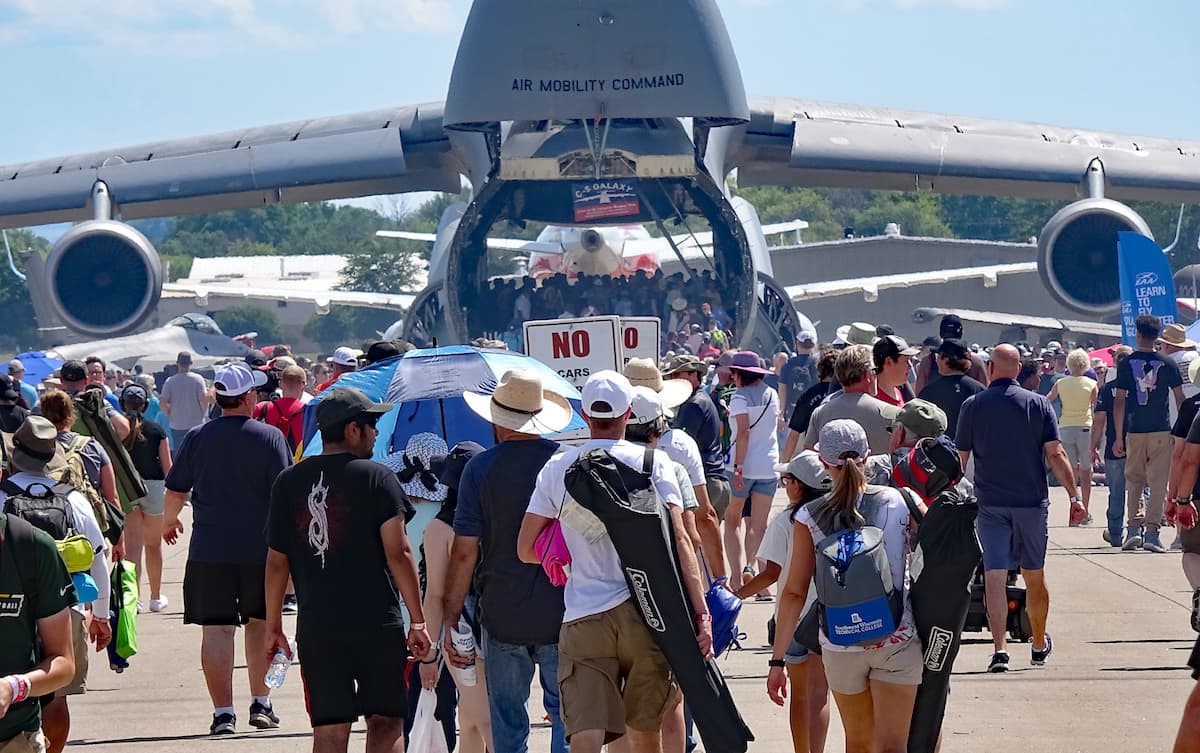 During the 11-day period from July 21-31, 18,684 aircraft operations were tallied, which is an average of approximately 121 takeoffs and landings per hour when the airport is open.
With years of experience at this, EAA Director of Communications Dick Knapinski figures that by "subtracting those for air shows, Tri-Motor flights and such, it's safe to say that between 8,000 and 9,000 airplanes landed at Oshkosh during the event."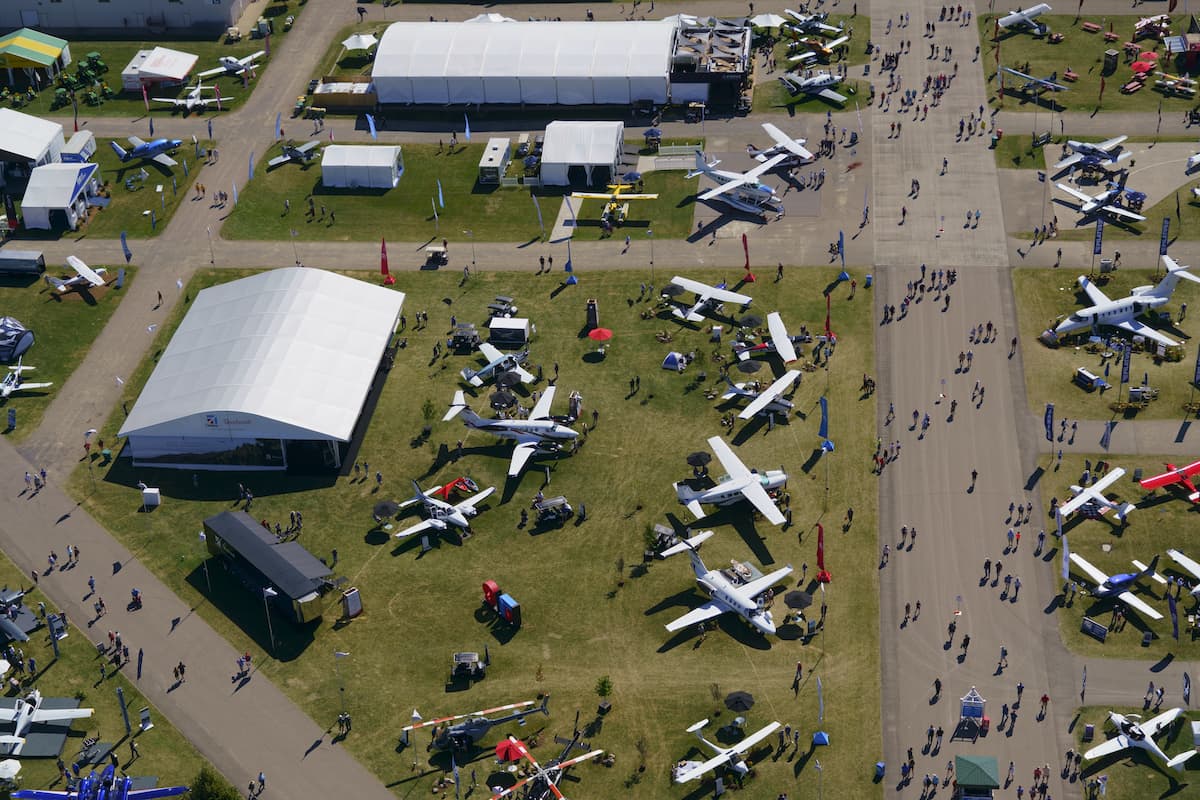 Overflow to area airports means the total number of aircraft coming to the region for AirVenture is figured at 10,000 to 12,000.
It wouldn't be AirVenture without at least one weather story to talk about, but the sky gods were accommodating — the torrential rain and lightning hurling from a greenish Midwest wall of clouds happened on Saturday, July 23, two days before the show opened.
Beyond that, the weather was mostly balmy and pleasant, with temperatures in the low 80°s. That may have been a factor in the high attendance rate.
Van's Aircraft showed its new RV-15 at the show, while the Black Fly electric personal aerial vehicle gave a longer and more involved flight demonstration this year as its maker, the Opener company, anticipates the dawn of a new world of flying machines for a broader slice of the population.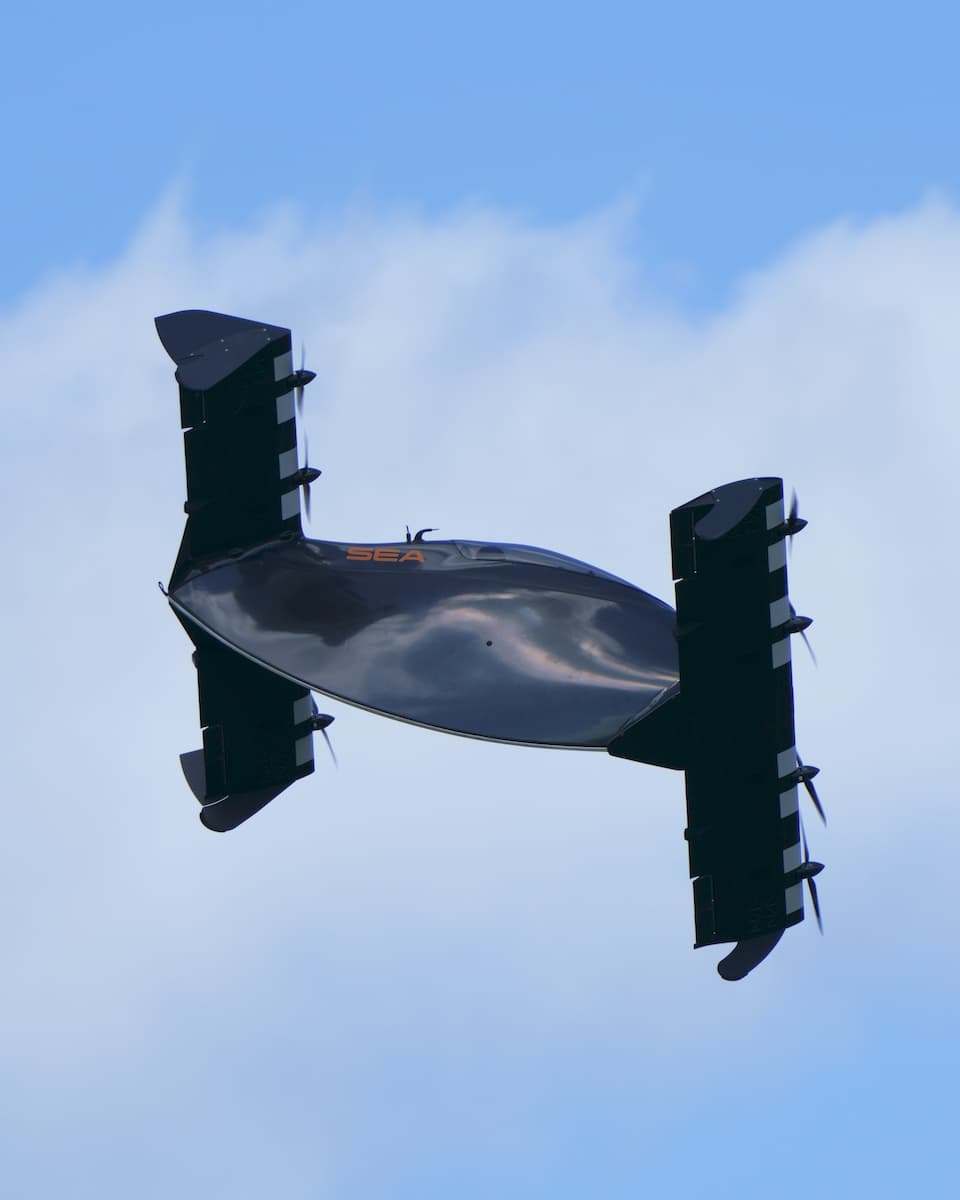 More than 800 vendors showed all kinds of aeronautical wares on site.
A new-made JN-4D Jenny biplane was a hit in the Vintage area, performing the occasional engine-run.
The U.S. Air Force was acknowledged for 75 years of service with static and flying displays, including rousing F-35 jet fighter demonstrations and legacy formations with P-51s.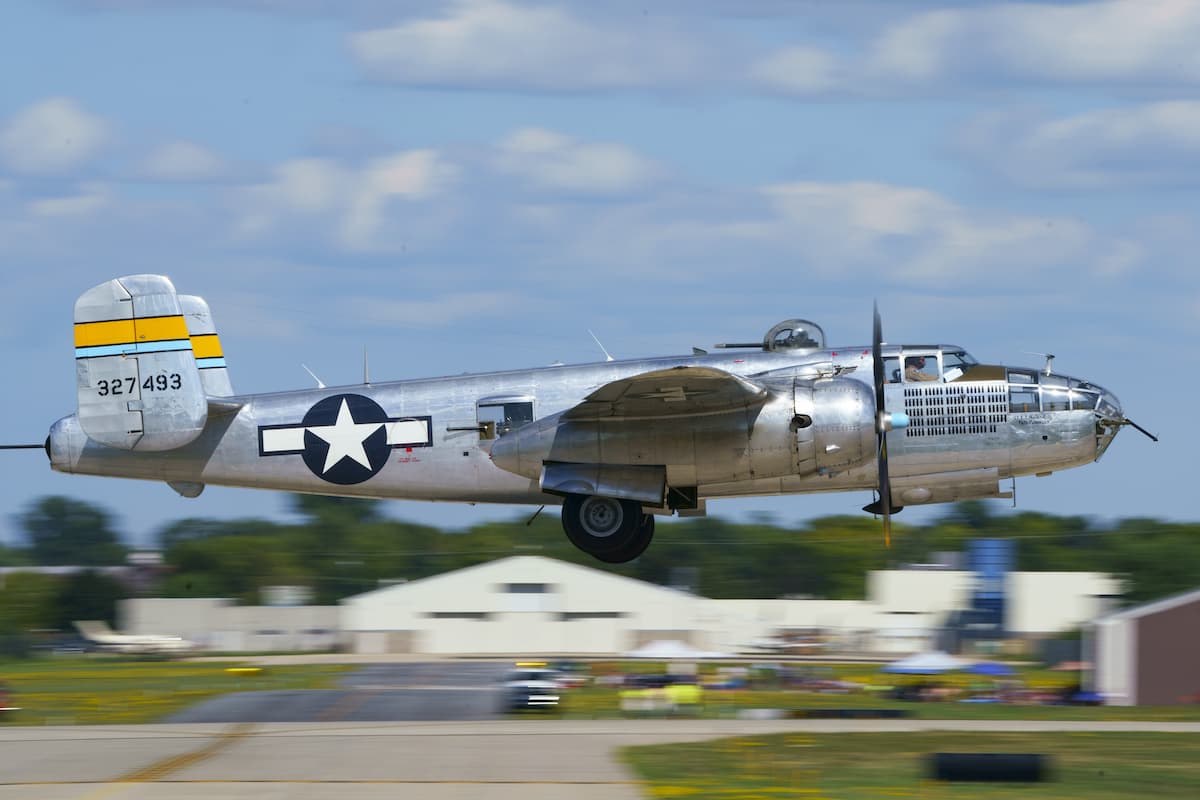 The World War II Grand Champion Warbird was a Messerschmitt Bf-109G resurrected from a lake in Russia where its German pilot abandoned the stricken fighter. Bruce Winter of San Antonio brought the very rare Messerschmitt to Oshkosh. Winter's warrior is noteworthy for its use of an original German wartime engine.
The Warbird ramp featured another Messerschmitt rarity from the Erickson Aircraft Collection in the form of a license-built Spanish Bf-109 that has been re-engined with a reliable American Allison engine, ingeniously concealed beneath original German cowling.
On the 60th anniversary of Pete Bowers' elegantly simple Fly Baby homebuilt design, the Paul Poberezny Founder's Award for Best Classic Homebuilt went to the Bowers Fly Baby built by Michael Krzciok of Grand Rapids, Michigan.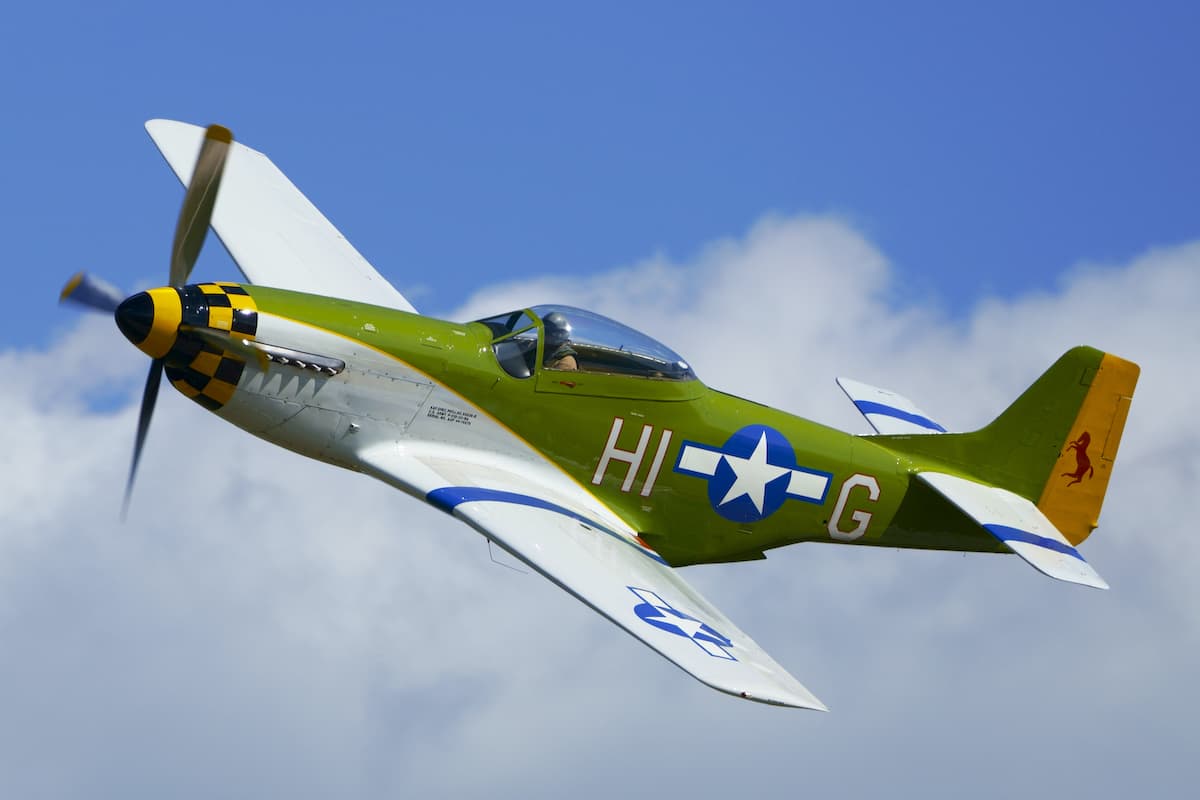 The number of showplanes registered in the several EAA categories totaled 3,226, ranging from homebuilts to ultralights, vintage machines, rotorcraft, seaplanes over on Lake Winnebago, immensely popular warbirds, and aerobatic aircraft. Awards acknowledged the best of the best. A list of winners is available on the EAA website.
If you have visited AirVenture, you never forget the sheer magnitude of the event. Safe to say, first-timers find the experience to be even more than they expected. EAA AirVenture Oshkosh is worth using superlatives on. It is that good, that big, and that surprising.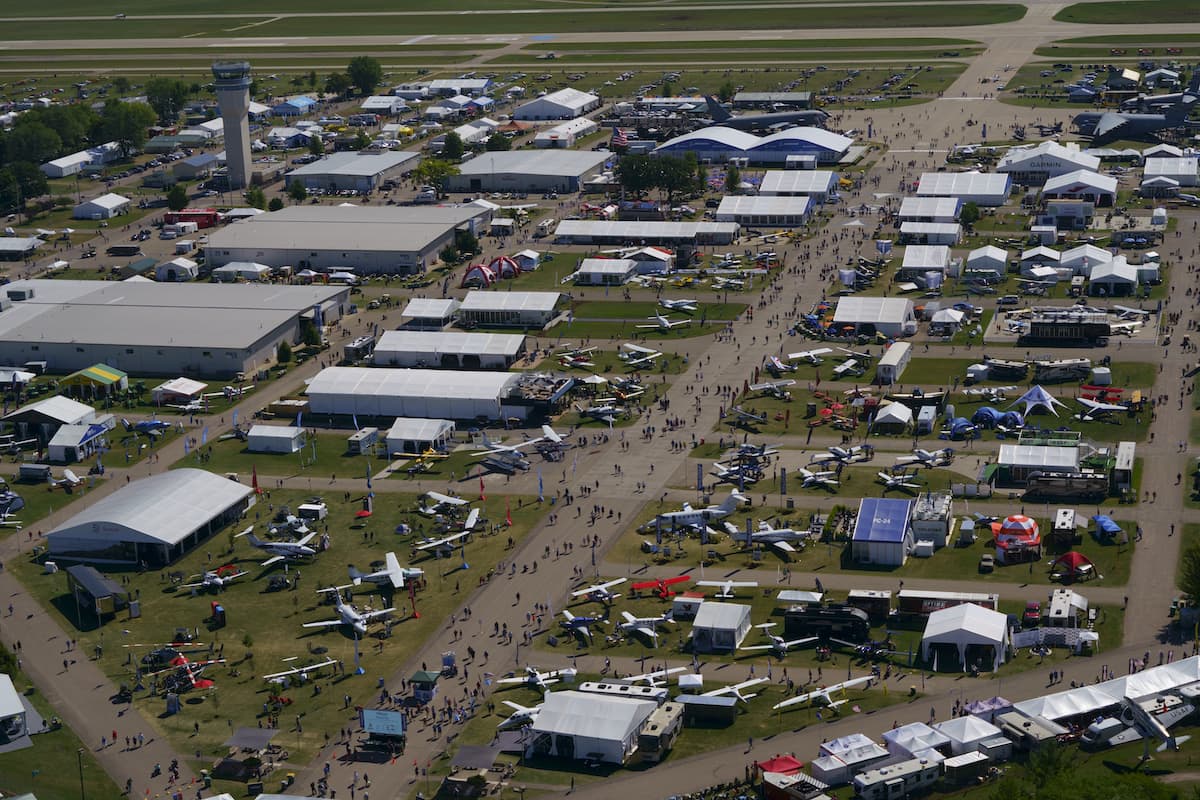 With so much to see — and do — it can be overwhelming. It helps that aircraft are grouped by genre so you can concentrate on the ones you are most interested in, whether it's warbirds, homebuilts, vintage, or seaplanes.
Aircraft fly from both runways throughout the week, so the action is frequent and interesting.
Trains of trailers pulled by tractors slowly navigate main arteries on the field to offer rides to the weary — but these are often full, so good walking shoes are a must.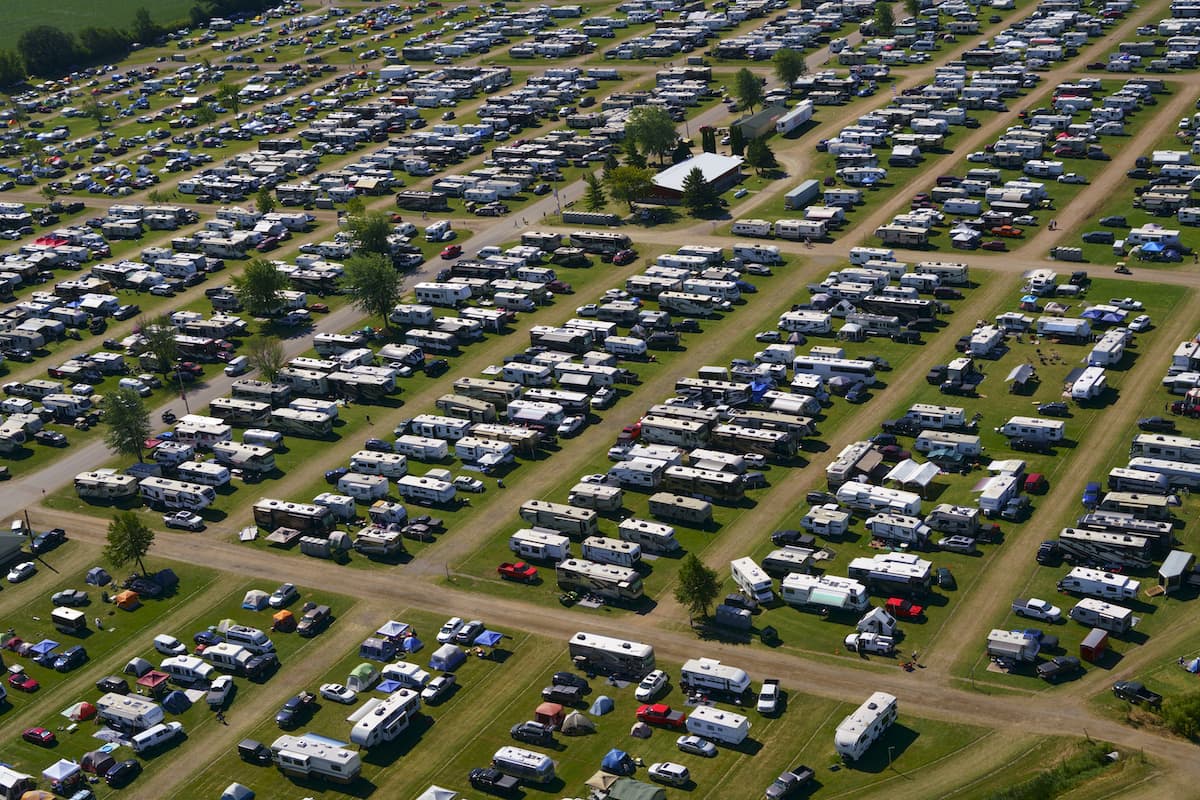 More than 12,000 sites for aircraft and drive-in camping accounted for an estimated 40,000 visitors at this year's show. The temporary community of Camp Scholler is a pleasant mix of people from many locations with the common love of aviation.
According to EAA officials, 92 countries beyond U.S. borders were represented by visitors at AirVenture this year.
Planning is already underway for next year's AirVenture, which is slated for July 24-30, 2023.
Enjoy More Photos From The Show