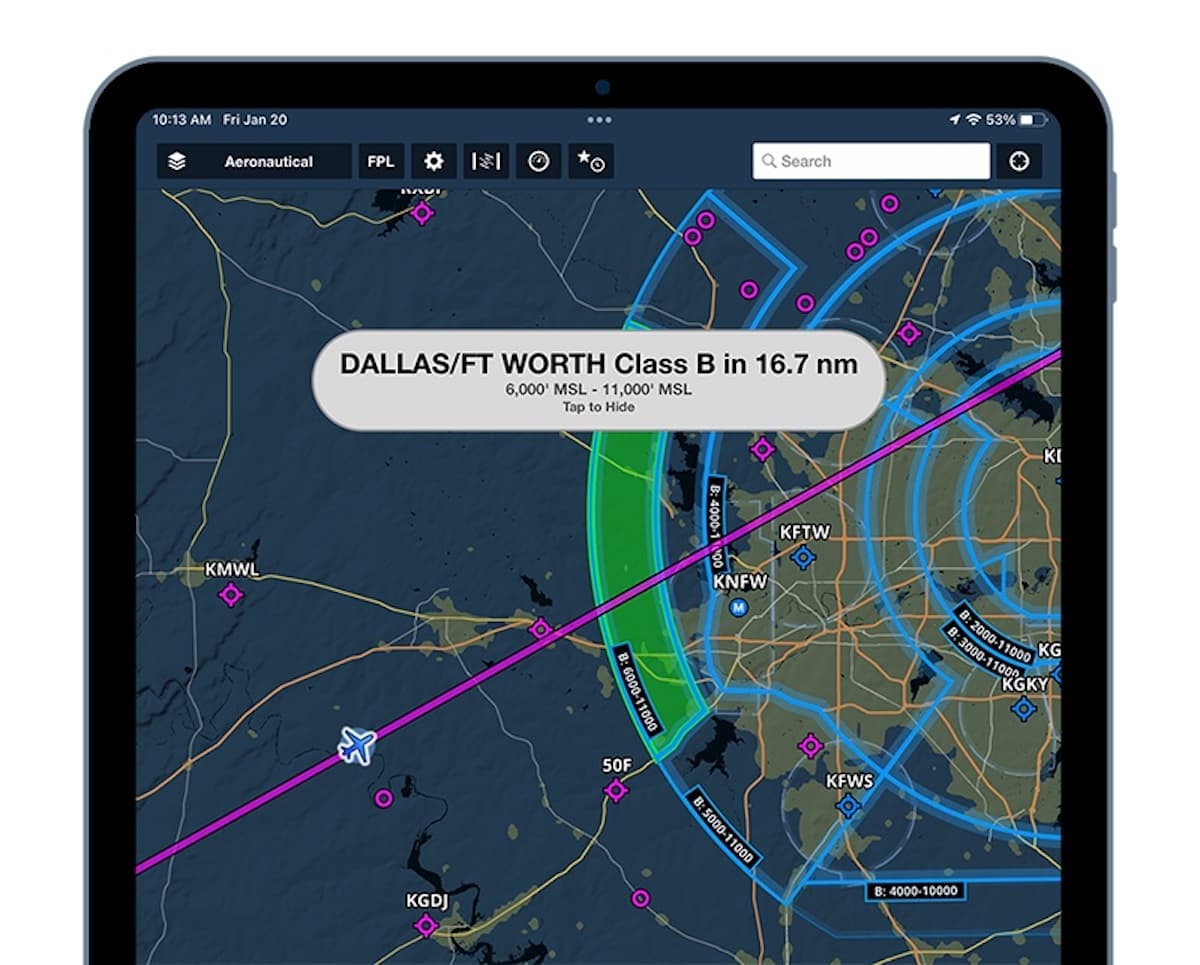 ForeFlight 15.1 includes several new features, including controlled airspace alerts, an airport NOTAM filter, binder printing, and more.
Controlled Airspace Alerts
Receive visual and auditory warnings as you approach, enter, and exit a controlled airspace.
ForeFlight provides the alerts when you are three minutes away and within 500 feet of altitude of the airspace by default. Subsequent alerts as you enter and exit the airspace will be visual only, according to company officials.
Airport NOTAM Filter
Pilots can search for airport NOTAMs by entering a keyword to see all NOTAMs containing it at that airport. Access it in Airports > NOTAMs or in any Airport popup.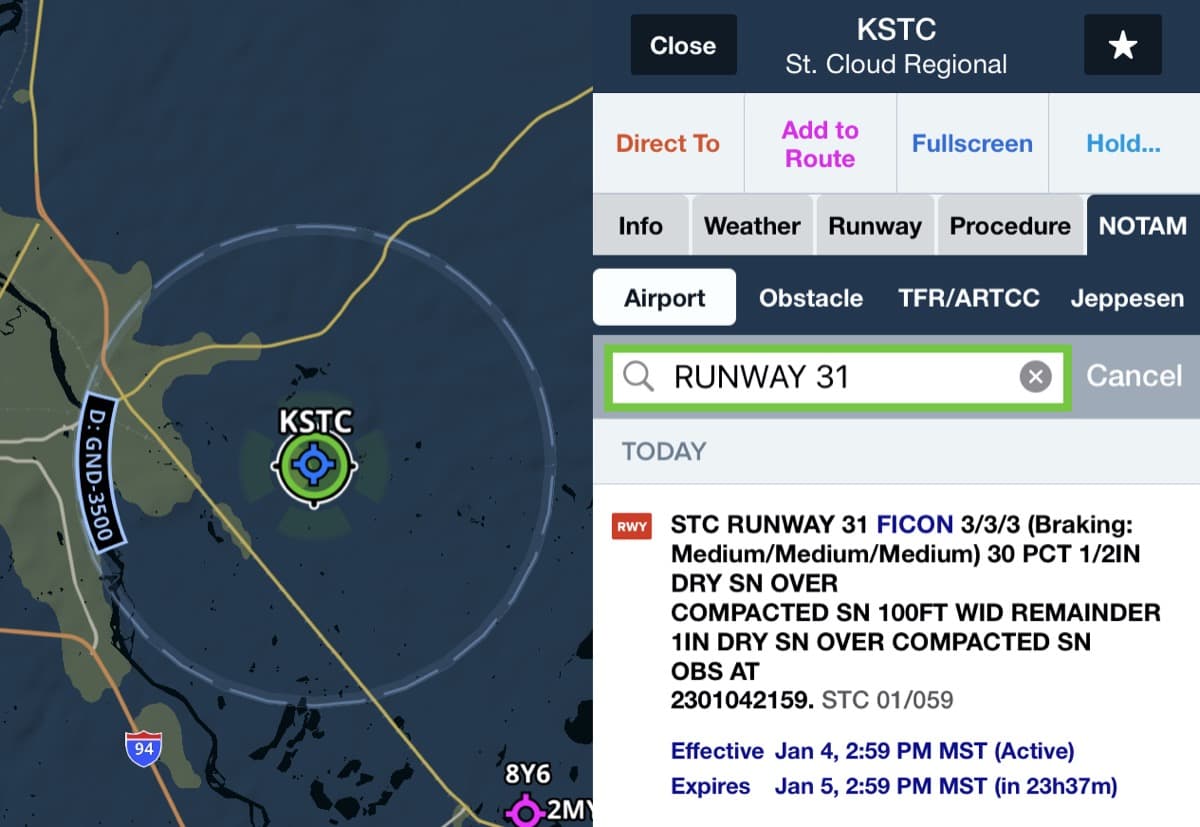 Binder Printing
If you prefer to fly with printed backups of procedure plates/charts, you can speed up your preflight workflow by printing a binder with procedure plates and diagrams all at once, company officials noted.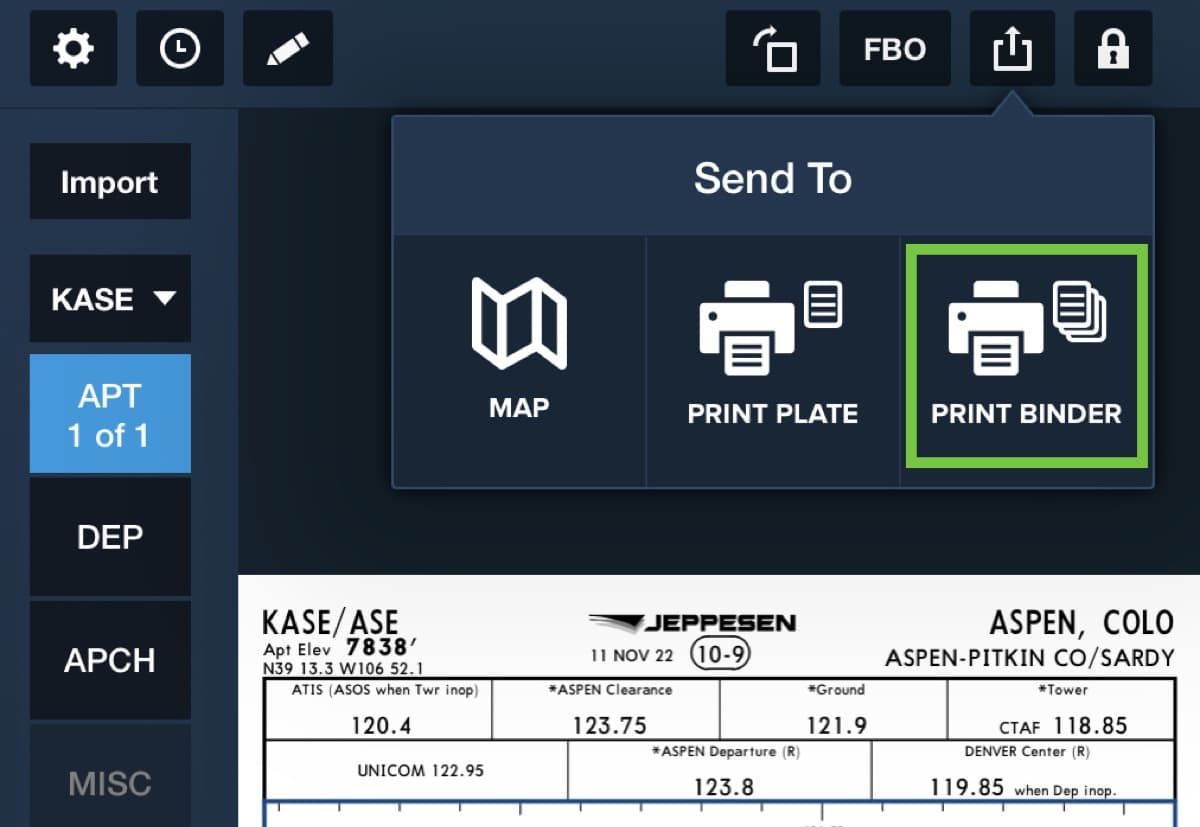 From the Plates/Charts view, tap into any Flight Binder and tap the Send To button in the top right, then tap Print Binder to open the iOS Print Options menu.
Also, new options in iOS 16 give you more control over print layout.
Honeywell ADG Integration
Pilots can now seamlessly upload flight plans to their Honeywell panel via Honeywell's Aircraft Data Gateway (ADG), models ADG-300 and ADG-400.
ForeFlight supports sending the flight string, initial cruise altitude, average cruise winds aloft, cruise fuel flow, winds aloft for every waypoint in the route, and passenger/payload information, company officials said.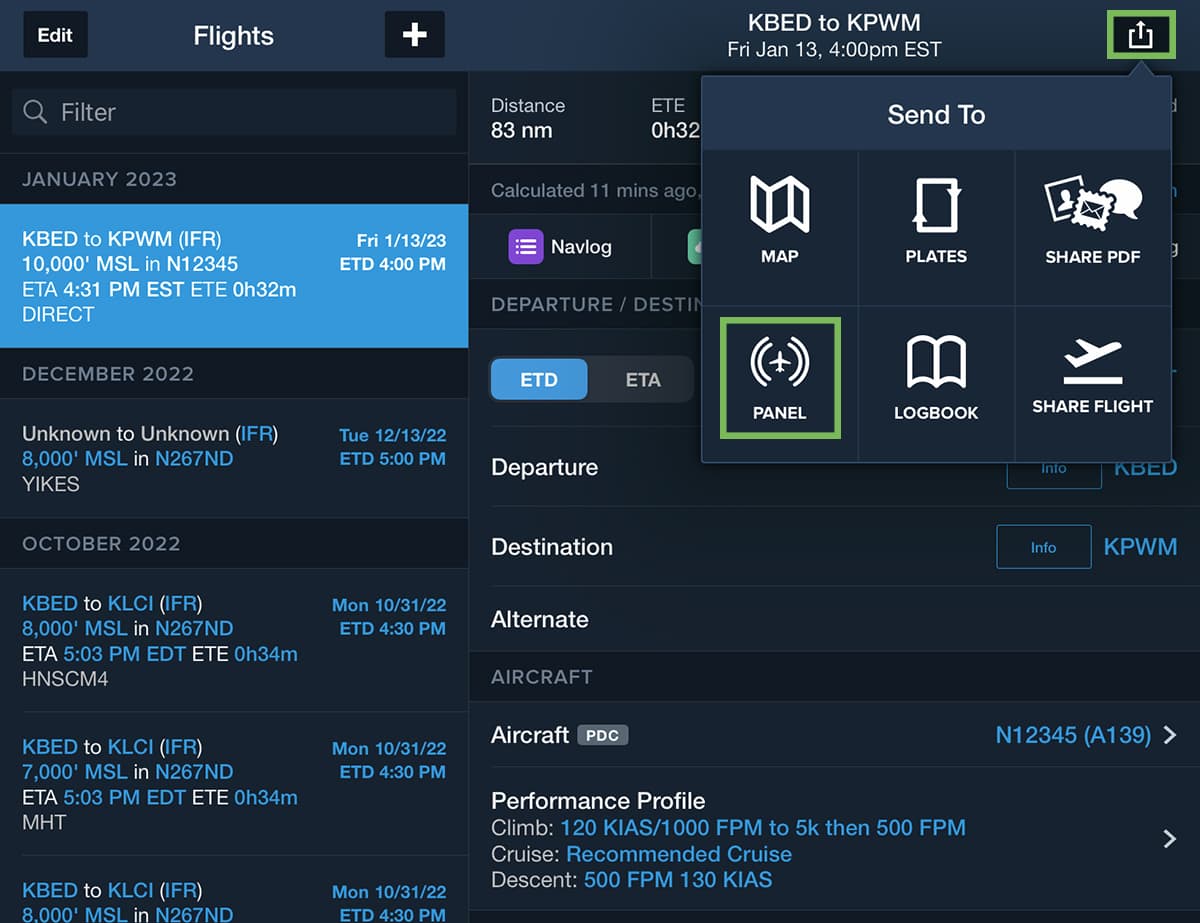 This feature is available with ForeFlight Performance subscription plans.