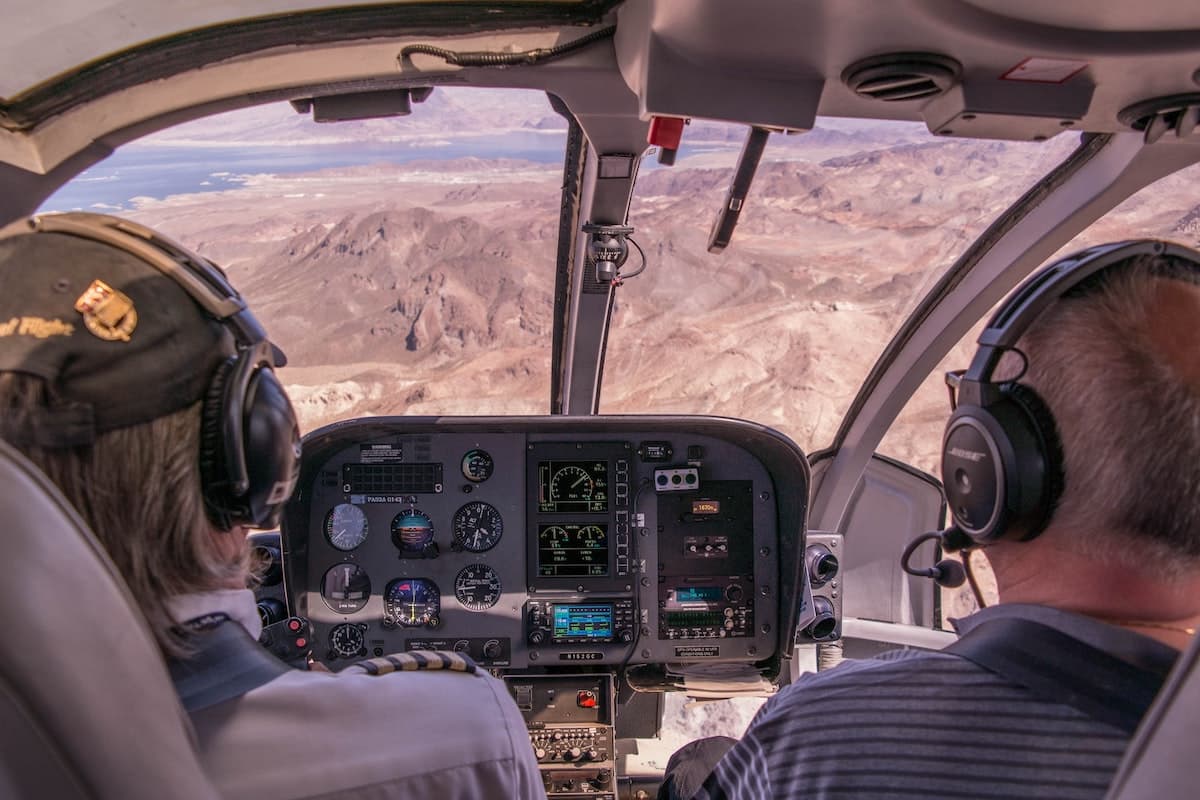 Many years ago, I had the pleasure and the challenge of writing online courses and books for one of the preeminent aviation education companies.
It was thrilling for me on one level because I had used its knowledge test materials when I was a student pilot. I used them when I added my instrument rating, my commercial certificate, and each of my instructor ratings. When I worked as a full time flight instructor, I recommended them to my students. I still do. It's good material well presented. It works.
On another level the work was difficult due to the necessity of dealing with a wide variety of users who posed questions and lodged complaints exclusively by email.
Holding an extended conversation by email is not always the easiest or most productive way to share information. Add in the need to be specific, include references, and tactfully explain why a user might be mistaken in their view of a given topic or question and there is plenty of room for misunderstanding, hurt feelings, or actual anger on the part of the user.
Nobody likes to feel slighted. Few of us enjoy the experience when it is pointed out to us that we are wrong.
One of the complaints that caught me off guard — and it was a common complaint — was that we used too many acronyms in our educational materials.
If this perspective was expressed by a sport or private pilot student, I understood. Aviation has its own language — one that takes time, practice, and effort to absorb and become part of our own lexicon.
However, when the issue was raised by a commercial pilot applicant or a CFI enrolled in a FIRC (Flight Instructor Refresher Course) the criticism took me by surprise.
Surely someone who saw themselves as a professional in the industry would understand the reason for the common use of a jumble of letters to represent a specific term or phrase. Clearly, I was wrong. The grievance was not at all uncommon, which suggests to me at least that something is missing in our educational process.
The core of the issue, from my perspective, was the belief that we used "too many" acronyms. Aviation is awash in acronyms and abbreviations. Thankfully so. To spell out the entire word, term, or phrase the acronym or abbreviation symbolizes would be unwieldy.
Our policy was to use the full spelling of the word or words with the first use of the term, including the acronym or abbreviation. This was intended to give the user a reference to look back at should they ever become confused or fail to remember what the shortened block of letters meant.
That is a good policy as I see it.
If you are comfortable using the Internet, you might type into your web browser the following: www.faa.gov/jobs/abbreviations.
What you'll find there is a listing of acronyms and abbreviations used by the FAA. Your screen will be filled with a vertical column of menu-style links, 26 in all. One for each letter of the alphabet. Clicking on any one of them will result in a list of abbreviations and acronyms you may encounter on your aeronautical journeys, each one decoded for clear and easy reference for the reader.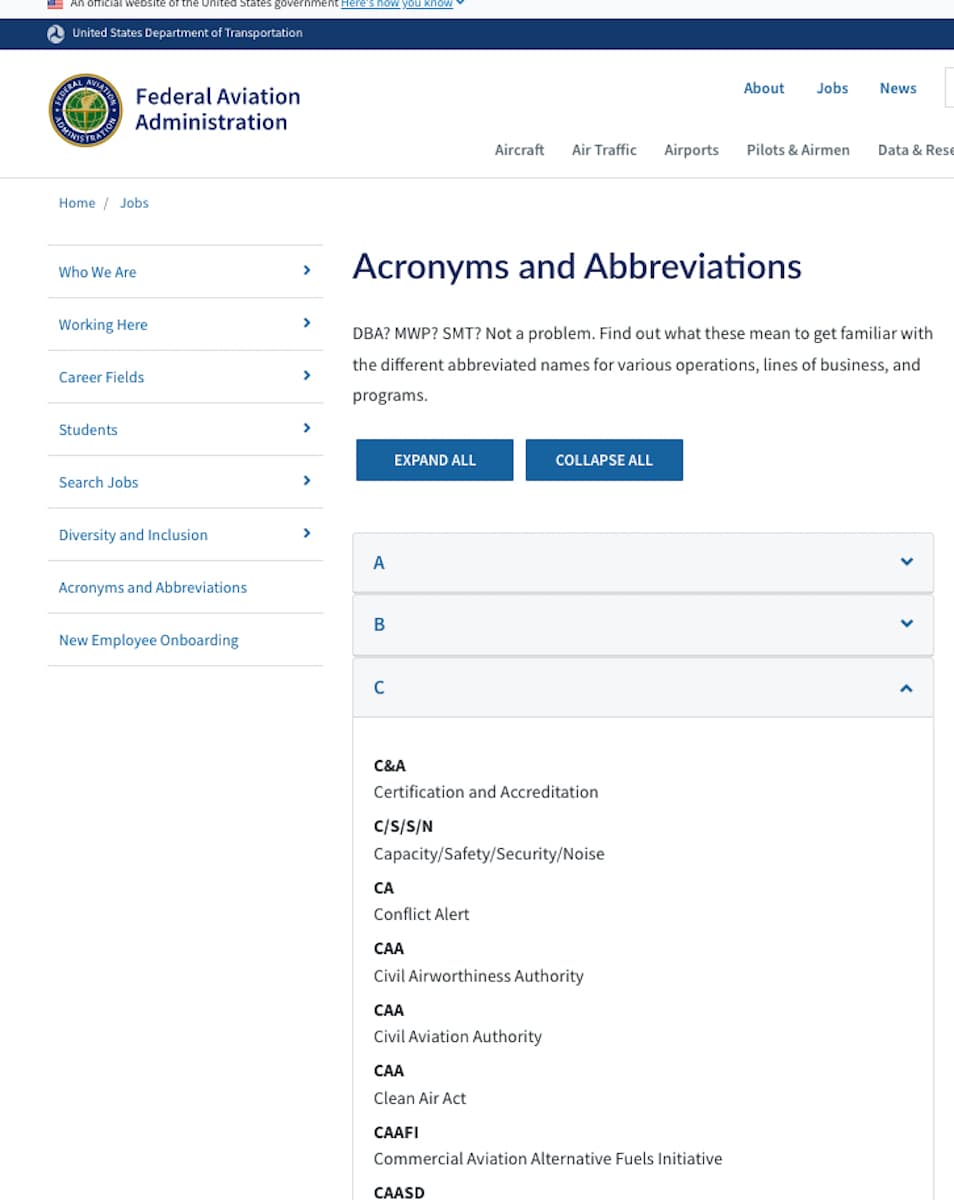 Sure, most of us know that VOR stands for Variable High Frequency Omnidirectional Range Very High Frequency Omni-Directional Range. Both terms mean the same thing, but one takes only three letters to express clearly. The other requires 40.
VORTAC, on the other hand, is just three letters longer than VOR, while it takes 10 somewhat lengthy words to spell out the same phrase in normal English. (VOR collocated with TACAN, which stands for Tactical Air Navigation).
This is true for a wide variety of terms, including the now common and in many cases required ADS-B. Written in long form the term is Automatic Dependent Surveillance-Broadcast. Truthfully, most folks can't even spell Surveillance. It's a tough word. Go ahead and try it without referencing my use of the term here. The attempt may be humbling.
In all honesty there are far more acronyms and abbreviations included in the official FAA listing than I can commit to memory. And that's okay. Like you, I have the reference available to me pretty much whenever I need it.
Education isn't about memorizing all the facts and figures you can stuff into your cranium. It is about learning how to find the information you need, when you need it, and how to reasonably apply the information you've gathered.
You can take that to the bank.
If you're a student pilot who is feeling overwhelmed by this tsunami of new terminology the FAA, your educational products, and your CFI foist upon you, take heart. Every pilot flying today was once where you are now. Confused, occasionally mistaken, and more often than not feeling as if we are so far behind the learning process we will never catch up.
Have no fear. You're making progress. Just as learning the phonetic alphabet (Alpha, Bravo, Charlie, etc) takes time and repetition, so does adapting to the myriad new terms you will encounter in aviation.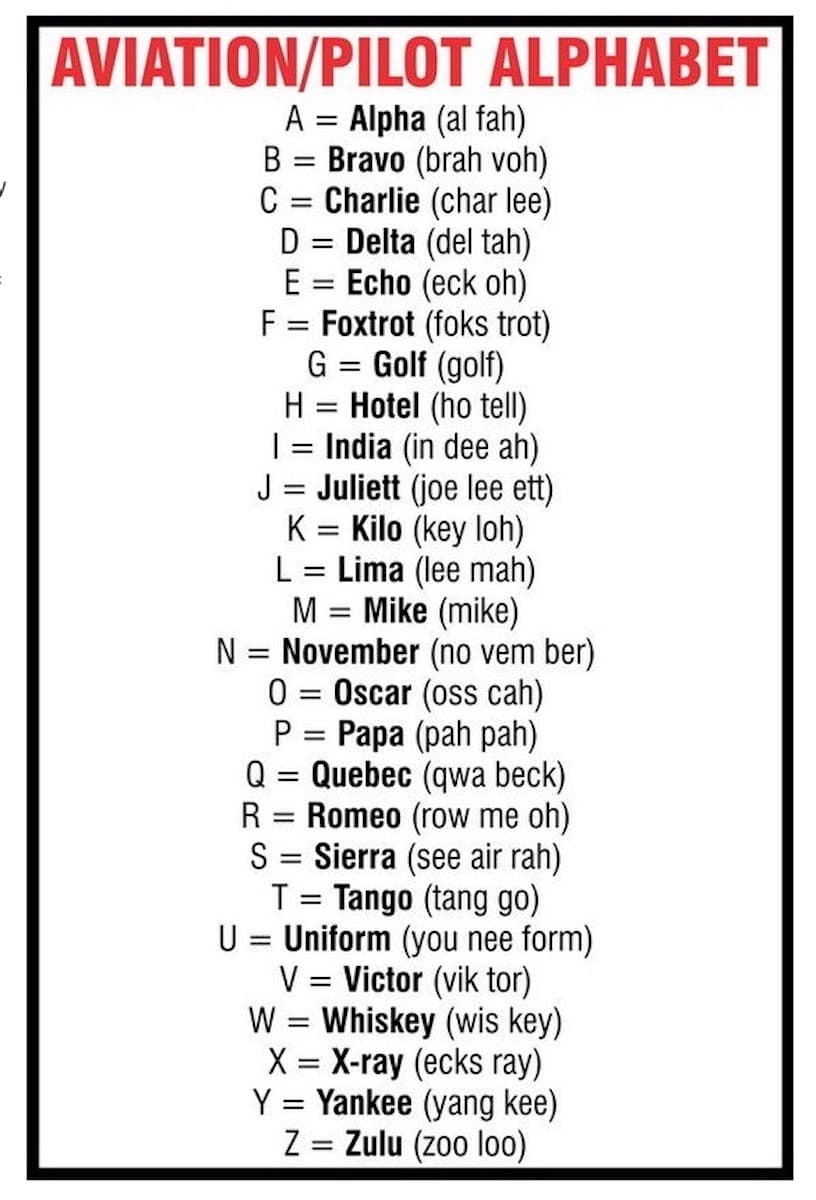 If, on the other hand, you are a CFI who feels that acronyms and abbreviations are overused, you might want to reexamine your thought process.
As instructors our job is to guide our students, to encourage them, to help them adapt to the challenges before them and succeed in conquering these new tasks and areas of knowledge. So teach. Keep yourself actively engaged in learning. Push yourself a bit.
It is far easier to adapt to an existing system that is in use globally than it is to fight an uphill battle to change the terminology hundreds of thousands of others have adopted as their own language.
Yankee Oscar Uniform, Charlie Alpha November, Delta Oscar, Tango Hotel India Sierra.
CAVU y'all.