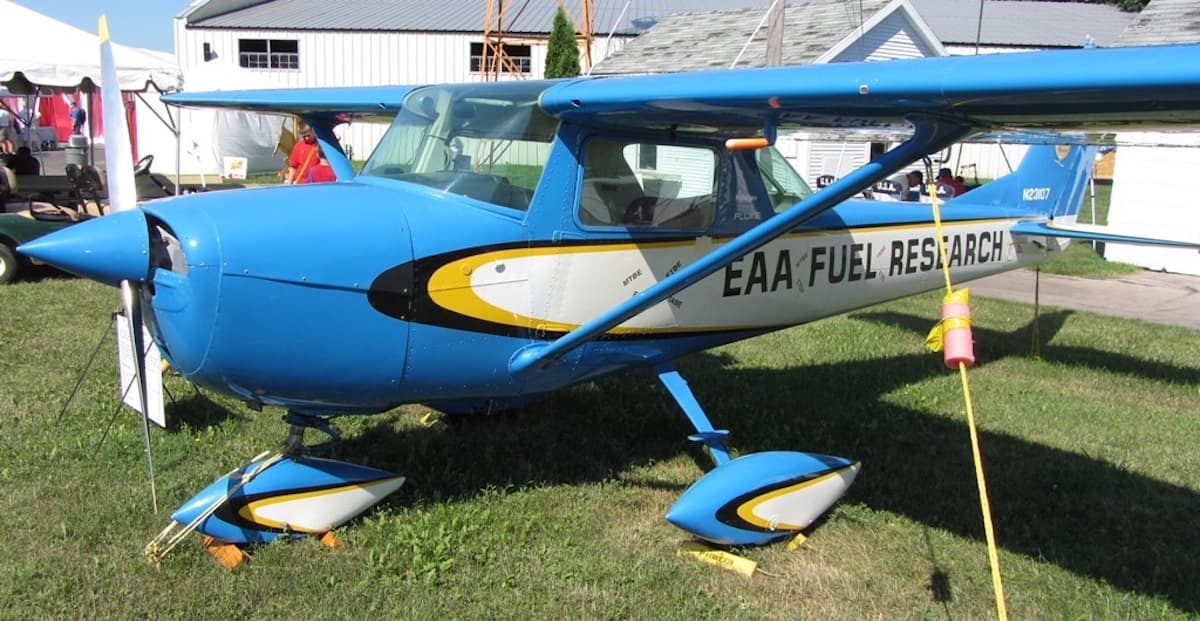 Thanks to years of advocacy efforts by the Experimental Aircraft Association, the FAA unveiled a new program in March 2023 for the use of some off-the-shelf parts in type-certificated aircraft.
The new Vintage Aircraft Replacement and Modification Article (VARMA) program is the "next big step in keeping vintage aircraft flying by making access to parts easier," according to EAA officials.
But what exactly does VARMA encompass? EAA officials have been getting a lot of questions from vintage aircraft owners and recently answered some of them, including:
What problem is VARMA trying to solve?
Parts availability in vintage aircraft has been a longstanding issue, especially in rarer models that lack manufacturer support. In many cases suitable parts exist, but are manufactured outside of the traditional FAA design and production approval system. Such parts may be built for other applications and industries, or made for non-type certificated aircraft.
Is VARMA a new policy?
No. It is a program that ties together several existing policies into a more usable package. These policies include, in part, Advisory Circular (AC) 43-18, Fabrication of Aircraft Parts by Maintenance Personnel, and AC 23-27, Parts and Materials Substitution for Vintage Aircraft.
Essentially VARMA provides a streamlined process for an aircraft owner or mechanic to meet the requirements of those ACs, according to EAA officials. The only new FAA document created specifically for VARMA is a "Work Instruction" for FAA personnel.
How does it work?
VARMA will initially be managed by the Chicago Aircraft Certification Office (ACO). All approvals are on an individual basis. Call them at 847-294-7357 with any proposal and they will determine if and how it can be approved.
What sort of data will the FAA require?
It will depend on what the part is and what it does. AC 43-18 breaks down parts into criticality categories:
Category 1 Part: A fabricated part, the failure of which could prevent continued safe flight and landing; resulting consequences could reduce safety margins, degrade performance, or cause loss of capability to conduct certain flight operations.
Category 2 Part: A fabricated part, the failure of which would not prevent continued safe flight and landing, but would reduce the capability of the aircraft or the ability of the crew to cope with adverse operating conditions or subsequent failures.
Category 3 Part: A fabricated part, the failure of which would have no effect on the continued safe flight and landing of the aircraft.
EAA's trial approvals for VARMA fell into Category 3 (starter solenoid) and Category 2 (alternator and voltage regulator, with the limitation that the aircraft was placarded VFR-only).
The required data was simple and common sense, including a basic ops check and verification that the part was correctly installed, EAA officials noted.
Data required in individual approvals may vary, but the goal is simplicity without detailed engineering analyses. The required data will be commensurate to the risk of the part.
What's next?
"VARMA is a positive step for vintage aircraft owners, but we are by no means satisfied with the current state of maintainability and modernization in the aging aircraft fleet," EAA officials said. "We will continue to work for low-cost STCs, simplified PMAs for new manufacturers, and other means of part and material substitutions consistent with safety."
Association officials noted that one of their "recent points of emphasis has been to match manufacturers in the experimental world with the FAA offices needed to bring their parts into the certified world."
"We will also look to expand VARMA to the greatest extent possible," they added. "The basic framework is very good, and we feel that it could serve as a model for future approvals of off-the-shelf parts in vintage aircraft."
See EAA's answers to even more questions about VARMA at EAA.org.