A look at my logbooks this morning showed a little over 1,200 hours of tailwheel time and nearly 1,500 hours overall. Both totals are little more than a drop in the bucket compared to many of the accomplished fliers I count as friends.
But 1,200 hours of tailwheel time, and the hundreds of landings that involves, still amount to something in today's flying world where the third wheel is mounted to the front of most general aviation aircraft.
My flying began in 1999 and my ambitions were modest. I wanted to go places, meet people, and become a better pilot. And I planned to write about all that.
In the years since then I've flown into a lot of places in at least 25 states. And I managed one truly, long (for me) cross country from South Carolina to Alaska and back. Just about all the flying and many of the people I met ended up contributing to General Aviation News stories. I also wrote a book, "Alaska Highway Flight Log," about the 7,000-mile journey to Fairbanks and back.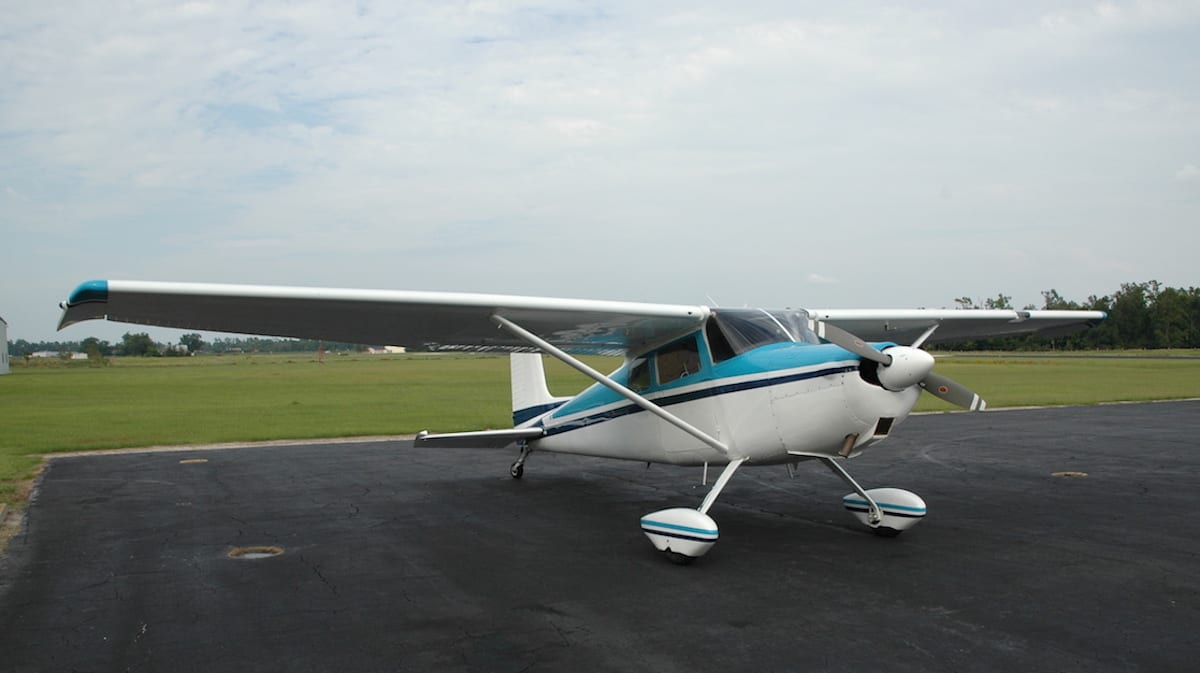 My aircraft for most of the logbook entries was 3245G, a 1956 tailwheel Cessna 172. For the past four years I have flown 2263C, a 1953 Cessna 180 Skywagon.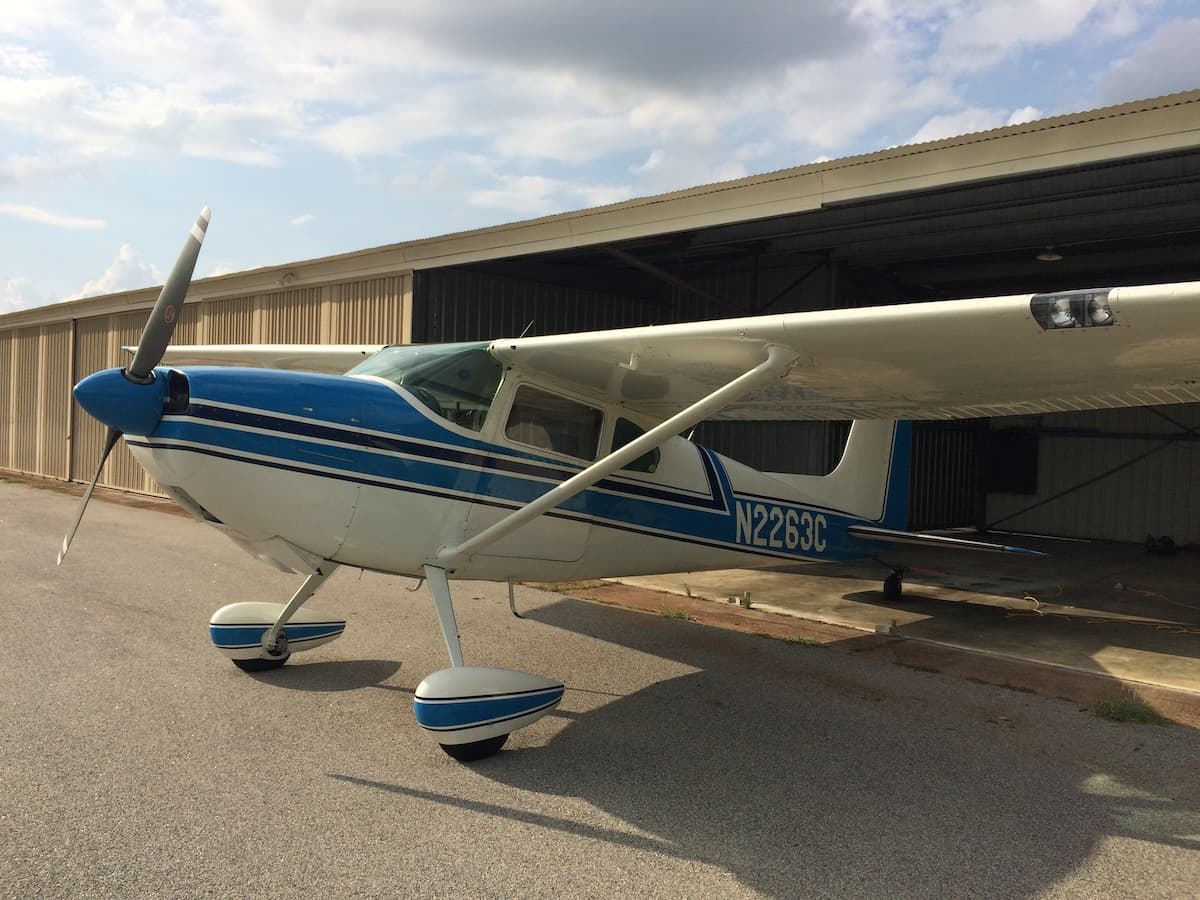 Along the way to those 1,200 tailwheel hours, I developed the deepest appreciation for the general aviation community, made up of people all over the world willing to help when help is needed.
Literally from the first day I started to fly at Coleman Army Airfield Aero Club in Mannheim, Germany, in 1999, aviation began creating a new horizon for me and has provided hundreds of additional friends and acquaintances.
My list of lessons learned from the 1,200 hours of tailwheel flying is headed by the most obvious:
Land straight at minimum safe airspeed after a stable approach.
Practice spot landings until you can put your plane down exactly where you want it.
Train constantly and challenge yourself to improve at every aspect of flying.
Forget the GPS magenta line often and hold course and altitude to commercial standards.
Study weather and learn to read the sky and the charts.
Don't hesitate to make a no-go decision when you're not sure about impending bad weather of all sorts.
Carry two sets of tiedowns and use all the rope you've got if the wind begins to howl.
Know emergency procedures as if your survival depends upon it — because it just might the next time you fly.
That was confirmed for me during a forced landing a couple of years ago. I described that event in "Engine failure at 950 feet" in the April 14, 2021, issue of General Aviation News.
Ground Loops
In those 1,200 tailwheel hours two landing entries are marked ground loops.
A few months after getting my tailwheel endorsement, a crosswind gust got me on the rollout at Marion County Airport (KMAO) in South Carolina and spun 3245G around on the runway at about 15 miles per hour.
Tailwheel pilots are warned from the very first hour that the center of gravity on a tailwheel aircraft is behind the main wheels, so your plane always threatens to swap ends with the tail, coming around for one of those dreaded ground loops.
Two years later another gusting crosswind got me, this time at Columbus County Municipal Airport (KCPC) in Whiteville, North Carolina. This time the ground loop came at about 20 miles per hour. Again, there was no damage, other than to my pride.
But a few days later a friend at an aviation meeting told a story he'd heard about "the idiot who ground looped in slow motion at Columbus County Airport."
"I know the idiot," I said and stood up. "That was me."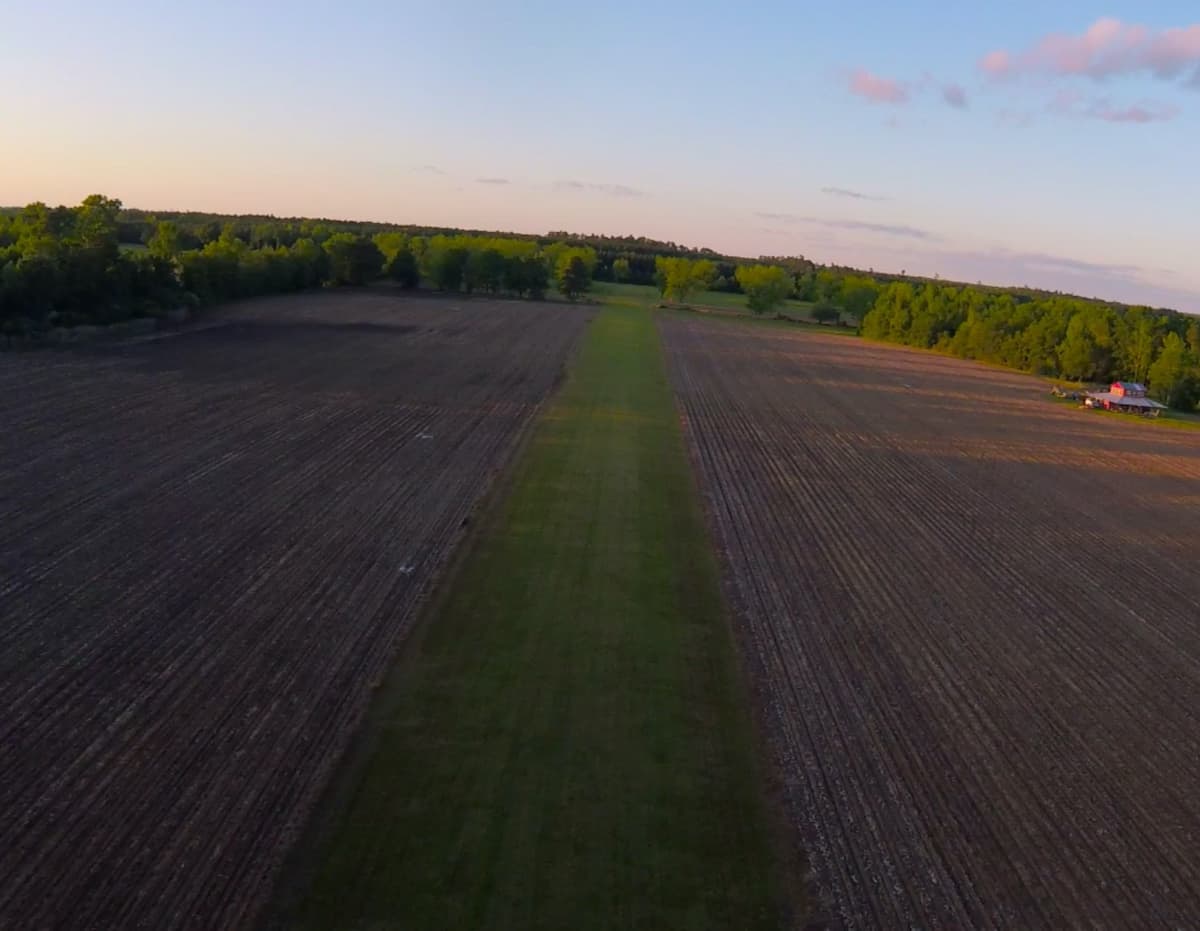 My Own Runway
One of my original taildragger dreams was to build a runway.
It took a decade to accomplish that one. These days I operate my Skywagon from a 2,000-foot grass strip in the middle of a 93-acre farm that was part of another flying dream.
That one was to build an office much like that of my writing hero Ernest K. Gann, whose office is featured in the Experimental Aircraft Association's museum at Oshkosh.
I managed to get that office built and am writing this story with a view out the window to my grass runway.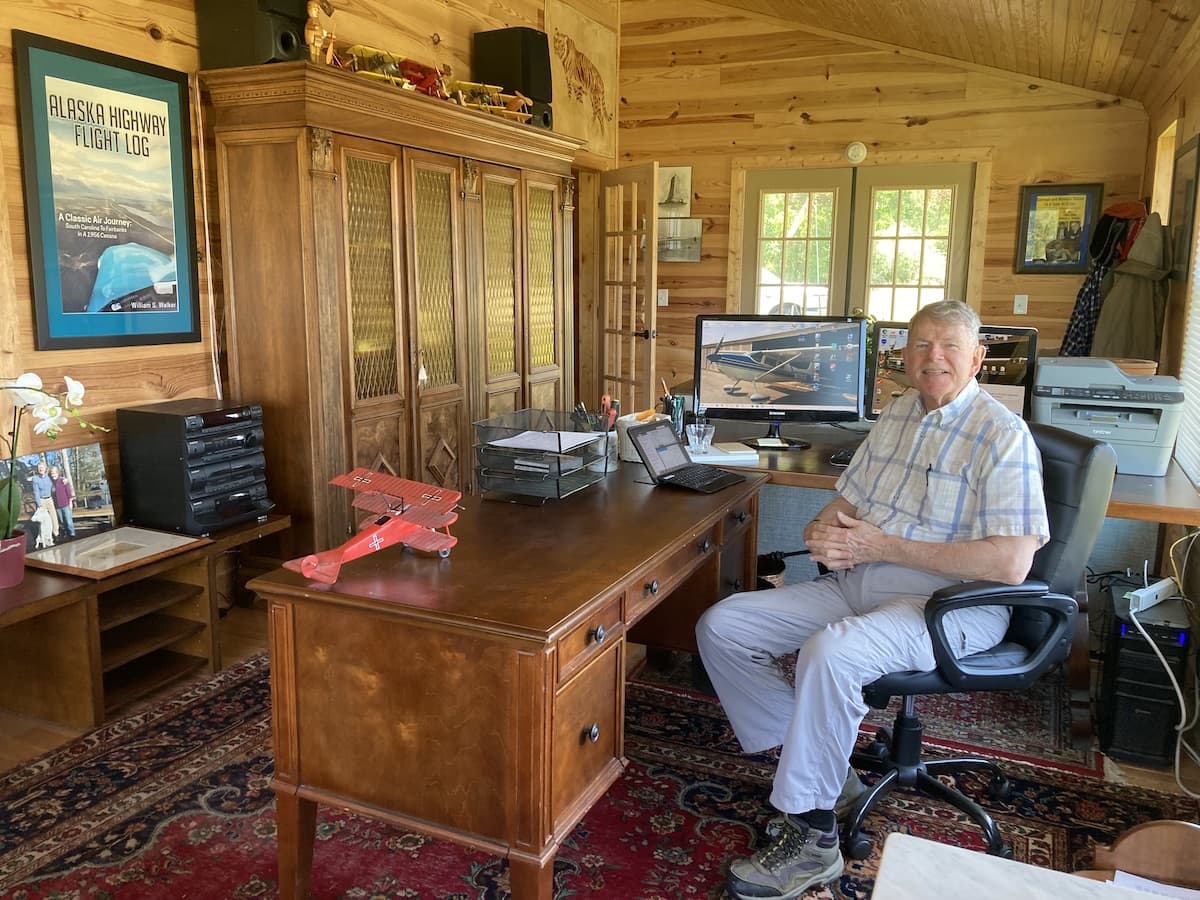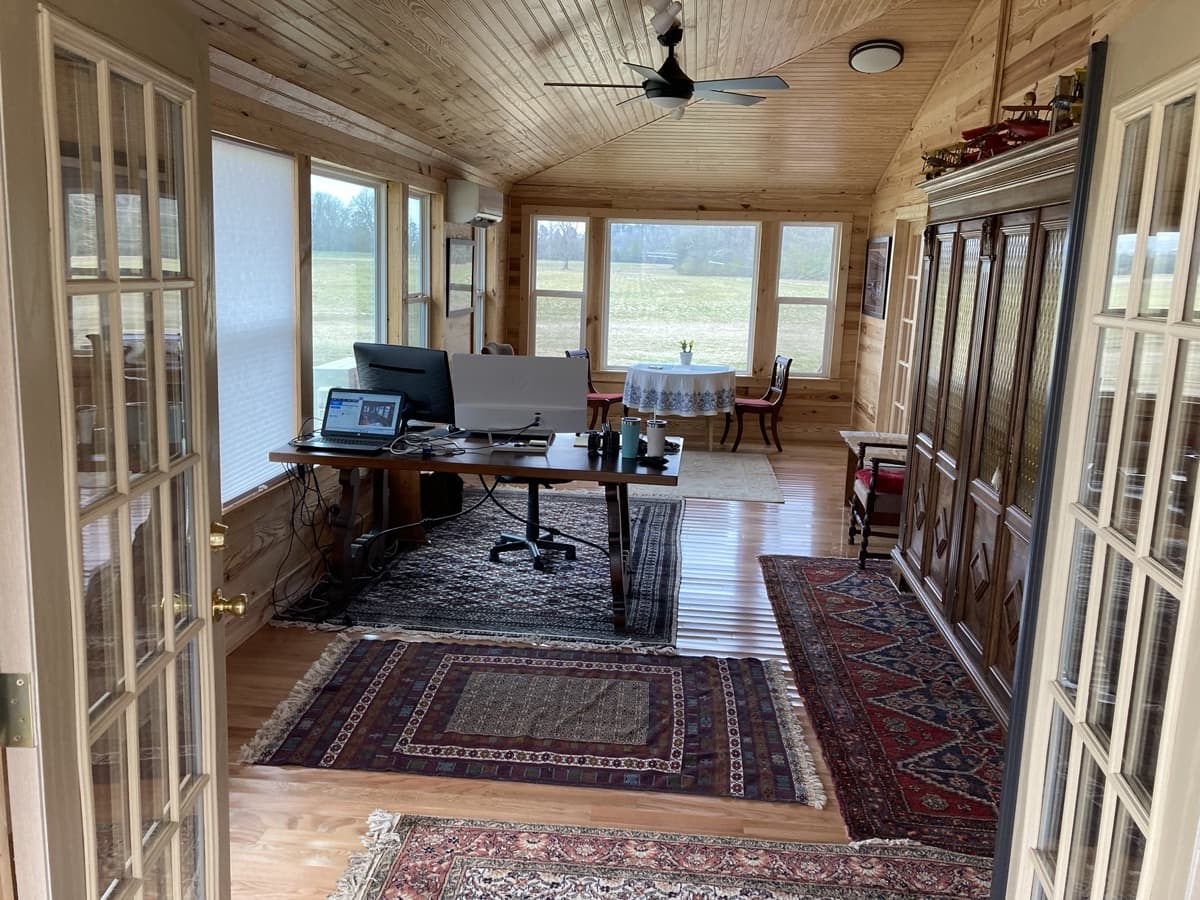 Mentors and Friends
Looking through my logbooks I see the names of highly competent instructors and mentors.
J.C. Meijer, now an airline pilot in the Netherlands, was the enthusiastic Dutchman who got me through private pilot instruction while he taught at Manassas Regional Airport/Harry P. Davis Field (KHEF) in Virginia.
North Carolina Forest Service pilot and instructor John Whittington of Rowland, North Carolina, took care of my tailwheel endorsement in an Aeronca Champ and did the requisite instruction for my instrument ticket.
Certificated Flight Instructors Dave Herwig of Cape Fear Aviation at Grays Creek, North Carolina, and Everett McMillian of Florence, South Carolina, took care of the commercial training.
Along the way Airline Transport Pilots like Jim Hall, Vic Carnevale, and Troy Gammon, all tailwheel enthusiasts, shared their aviation knowledge and made it clear that improving one pilot improved us all.
Airframe and Powerplant mechanics Ken Hanke, Martin Chavis and Frank Smith at Clio, South Carolina, and Roger Konkol of Lumberton, North Carolina, show up in my logbook and the aircraft logbooks, demonstrating that almost nothing good happens in aviation without the men and women who turn the wrenches.
I learned about the pure joy of flying from Anna Pennington, a veteran aviator at Wilmington, North Carolina, and Velta Benn, a celebrated Virginia Aviation Hall of Fame aviator who administered my private pilot check ride.
And the 1953 Cessna 180 I fly is the same model and year aircraft of another of my heroes, Jerrie Mock, who in 1964 became the first woman to fly solo around the world.
Midway in those 1,500 hours I met my number one flying hero, Chuck Yeager. I looked in one side of an Aviat Husky on display at SUN 'n FUN in Lakeland, Florida, and Yeager looked in the other side. We both admired the glass instrument panel and then, faces inches apart, looked at each other.
He knew I recognized him and got ready for the familiar "aren't you Chuck Yeager?" question. But I decided he ought to be able to look at an aircraft in privacy and just nodded.
Another day, while working for General Aviation News, I stood on the tarmac at Lakeland and listened in awe to former World War II bomber pilot and philanthropist James Ray talk about the vision that inspired him to create the Ray Foundation and all the good things that developed from it.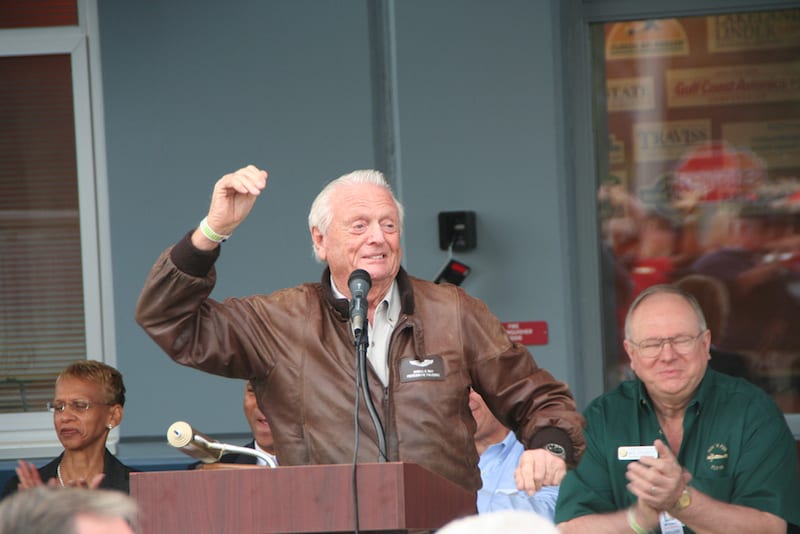 Taildragger Tales
Flying to stories for General Aviation News has been a big part of those 1,200 hours.
More than a decade ago, I wrote about Just Aircraft, a little-known aircraft manufacturer in Walhalla, South Carolina, producing kit aircraft with outstanding takeoff and landing performance. At the time we were on the cusp of a renewal in STOL popularity.
Today, Just Aircraft ranks among the most popular kit aircraft manufacturers. I am a big Steve Henry fan and believe his achievements in his ultra modified Just Highlander at STOL competitions has been a giant boost for backcountry and short takeoff and landing enthusiasts.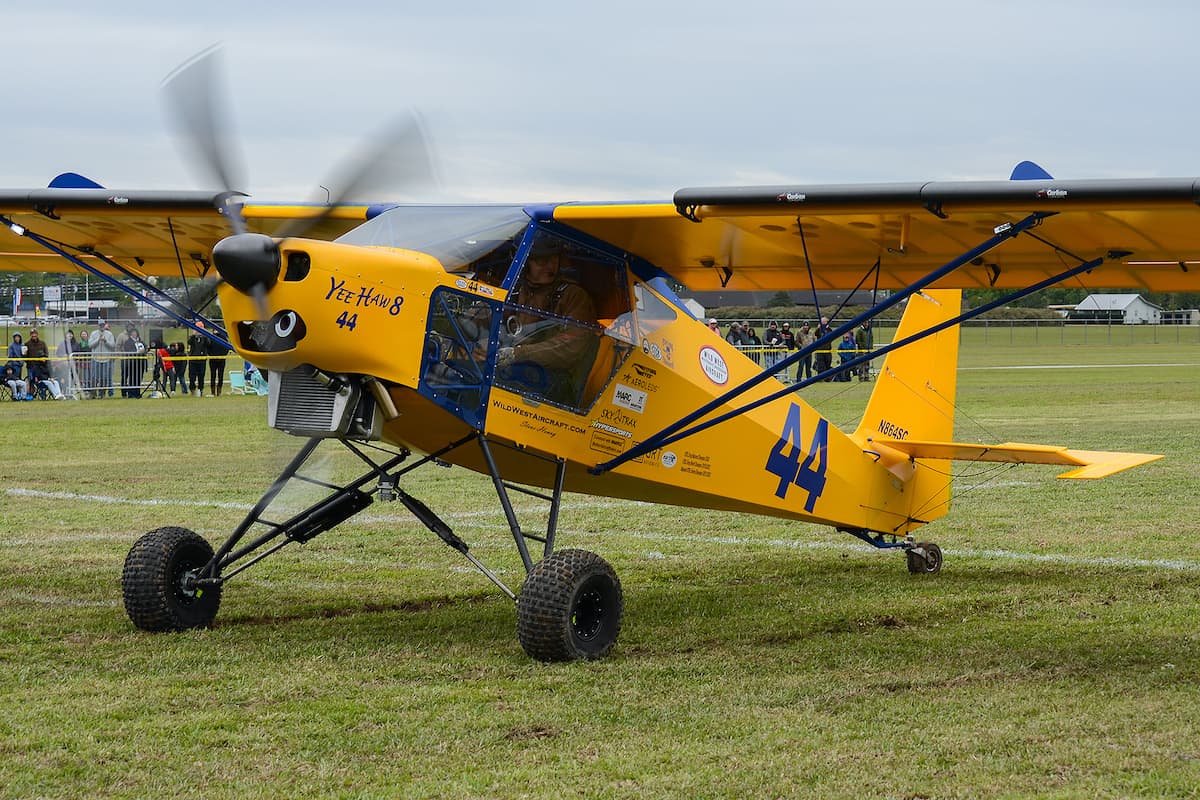 For one article, I interviewed a man without flight training who bought an ultralight aircraft, then improbably launched the plane from a rather large parking lot and flew it home to North Carolina.
I also met Bernie King, a veteran forest service pilot and flight instructor who had once flown in Libya as a crop sprayer for Muammar Gaddafi, at that time the eccentric ruler of the country.
Joseph Newsom, a dedicated family practice doctor in Cheraw, South Carolina, was bitten by the aviation bug as a boy. And when he grew up, he achieved one of his aviation dreams. He owned and flew a P-51 Mustang.
Norman Huggins, an Air Force reconnaissance pilot shot down over Vietnam, is another personal hero. I flew with him in 45 Golf and wrote about it.
Charles Lindbergh (Lynn) Stanton learned to fly and built a runway beside his restaurant near Bennettsville, South Carolina. Lynn died of cancer years ago, but his radio desk and a dining room for pilots is still there at Stanton's Barbecue, a pilot destination I've written about often.
At Laurinburg, North Carolina, Phil Essey brought together a remarkable grass airport community where everyone from student pilots to decorated war vets rubbed shoulders. Phil could invite a few friends over for a fly-in and host 50 aircraft without blinking.
Businessman Pat Hartness dreamed of an aviation learning center built alongside a beautiful grass runway near Woodruff, South Carolina. Meeting him and writing the story of how now famous Triple Tree Airport came to be was another highlight of the 1,200 hours.
Justin Falls thought he would never fly after suffering a broken neck. One doctor consigned him to a lifetime of passive wheelchair occupancy. But Falls persevered and played wheelchair rugby and cycling and adaptive tennis. And in 2016 he received a Shell Aviation/Able Flight Wings Scholarship. Today he is a licensed pharmacist and also a pilot who flies an adapted Zenith 750.
This logbook review is not a sign off. I still have quite a bucket list of flights and goals on tap.
Alaska is on the calendar again for this summer. And there's a cross-country trip to California planned along the southwest route.
I also hope to train as a flight instructor for tailwheel aircraft and also earn my Airframe and Powerplant technician certificate.
Allow me a final observation. From beginning pilot to ATP, we exist as a community of privileged individuals. We get to put our hands on the controls and fly while everybody else can only look at the sky or just ride along.
With that in mind, I believe each of us, in our own way, should strive to promote and preserve the opportunity to learn to fly.