My good friend Joni Fisher wrote a piece for General Aviation News a while back about the Tango Thirty One Aero Clube.
Based in McKinney, Texas just north of the major metropolitan area of Dallas, this collection of aeronautically minded kids led by big-hearted volunteer mentors is a raging success by any measure. They build aircraft, maintain aircraft, fly aircraft, and learn to be better human beings in the process. Six years into their mission their first graduates are actively working and earning a living, largely because of the exposure to aviation through the club.
Joni's story was about their trek from Texas to Florida to attend SUN 'n FUN. Three aircraft filled with teenagers made the trip. Having flown a similar route in similar aircraft myself, I can say with the utmost confidence there was excitement and learning going on the whole way.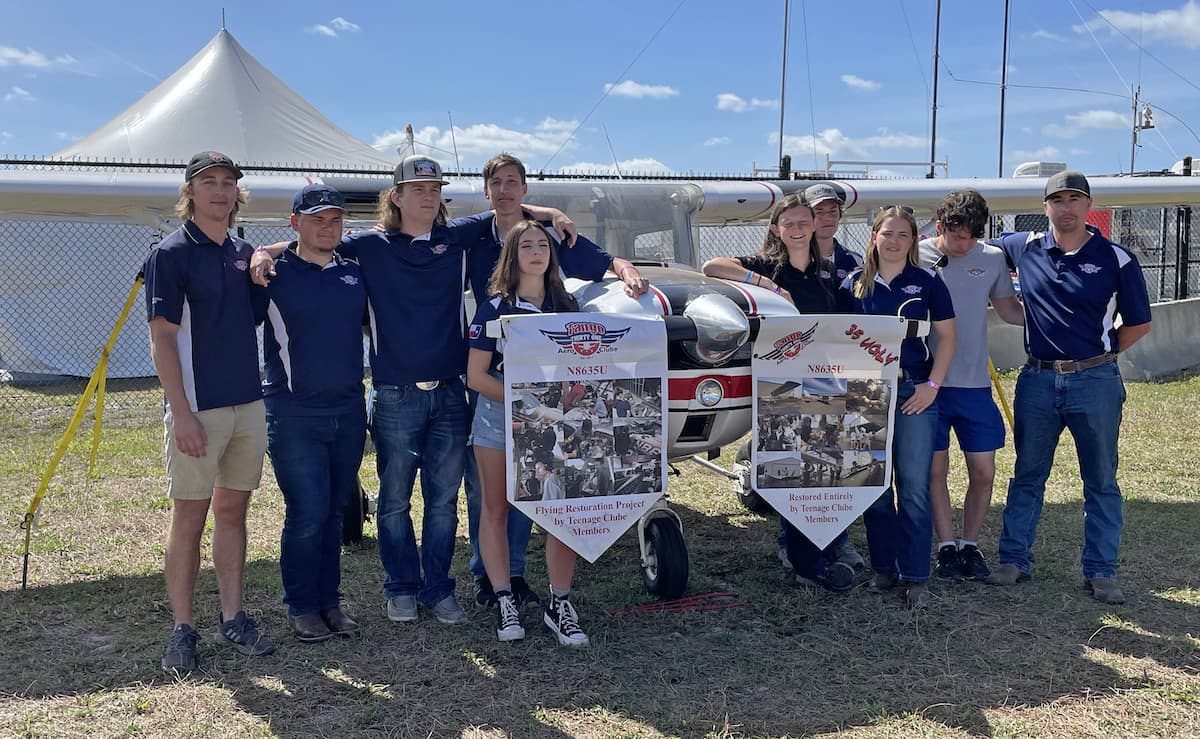 Home base for these Texans is in founder and volunteer mentor Kevin Lacey's hangar at Aero Country Airport (T31), a privately owned facility with a single runway, sandwiched between main roadways to the north and south as well as densely packed residential housing to the east and west. In many ways the location reminds me of so many small airports I frequent in Florida.
The aforementioned story includes a mention of the club's aircraft and their members benefiting from the warmth and southern hospitality of the management and members of the Lakeland Aero Club. Managed by Mike Zidziunas, the Lakeland Aero Club is arguably the best high school aero club in the nation, and one that openly offers to share its formula for success with anyone who wishes to walk down that same path.
Incidentally, nobody calls Mike by his full name. He is universally known as Mike Z. A name that is mentioned with great respect, I assure you. Mike is a force of nature.
In the interest of full disclosure, I should make it clear that I serve on the board of directors at the Lakeland Aero Club and manage a nearby club, the Aspiring Aviators Aero Club, which was also formed with Mike's participation and guidance.
Kevin Lacey and I recently discussed options for solving one of the prevalent problems that face so many of these fledgling skills-based programs aimed at teenagers. To put it bluntly, the challenge is financial, and it is serious.
Mike, Kevin, and I all funded the programs we run out of our own pockets. At least initially. That is a heartfelt but unsustainable business model, as you can imagine.
The purchase of tools, an aircraft project, hangar space, electricity, etc., all add up to a burden too heavy for most of us to handle in the long term. But the mission is a noble one. It has proven to be successful in so many ways. It is worth the sacrifice to get these clubs up on their feet and running smoothly.
Truthfully, few of us take the initiative to start these organizations and push them through their early stage of development, often with little to no outside assistance. Ironically, the awareness has grown exponentially that aviation is in serious need of pilots, mechanics, engineers, air traffic controllers, dispatchers, and so many job classifications that allow aircraft to function safely in the system.
I may be a dreamer, but I can't believe there isn't a partnership to be made between those who wish our young people to lead productive lives of worth, and those who are doing their best to instill the skills, values, and knowledge that will allow that to happen.
Sure, there are scholarships available. Lots of them. And thank goodness there are. Many of the kids who are involved in these programs have the smarts to be competitive in the field, but not the financial means to get involved.
Many of our Aero Club members take advantage of those scholarships for flight training. But the scholarships don't extend to the clubs themselves or their financial needs.
The Lakeland Aero Club benefitted from the remarkable generosity of the James C. Ray Foundation to put it on its feet. Truthfully, they actually benefitted from James himself, who personally put up the funding to build the high school and hangar the student members use on a daily basis.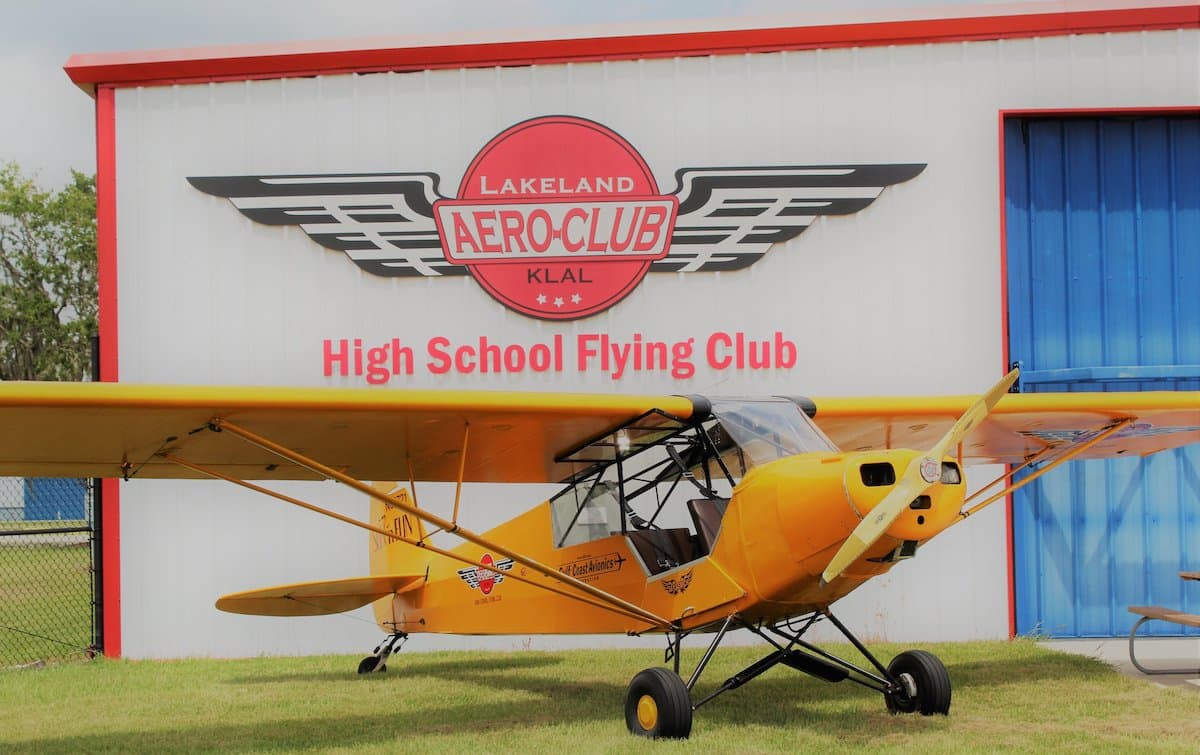 There is a significant contingent of professionals in the field of aviation today who started their career in that high school and as members of that club, who treasure the photos of themselves with James Ray, and the memory of his encouragement.
Tango Thirty One Aero Clube would benefit greatly from a benefactor — or benefactors — who see the value in the work they do. With Dallas, Texas, just a short jaunt down the road, and the plethora of aeronautical powerhouse companies operating there, it seems logical that partnerships could and should be formed. The club would gain the funds needed to fly, to build a dedicated hangar to operate out of, to build the skills members need to find gainful employment after high school, or college, or their military service comes to an end.
The companies and individuals who pitch in with financial support would, in return, find individuals who are willing, able, and ready to take the first steps into the professional realm.
The same is true for the newly formed Luna Aero Team in Las Vegas, New Mexico, co-led by another General Aviation News writer, William Dubois. While the Luna Aero Team is an academic club connected to the local school system, they face many of the same uphill financial challenges of their peer groups in Texas, Florida, and elsewhere.
William, Mike, Kevin, and I are all proud of the kids we work with. And we'll all continue to put in time and money to keep the boat afloat and headed in the right direction. But…there is a mutually beneficial situation to be found in establishing partnerships and support systems with individuals, groups, and corporations that see the value proposition that's been established by these unique, productive, educational programs.
The key to success will ultimately be found in the relationships built with folks who care. Or it won't.
In a very real sense, whether these programs survive and thrive or wither and die is dependent on you and whether you do something about the problem or turn the page and go on with your day.