Long ago I met a Pan Am first officer who had just purchased her first airplane, a warbird.
What surprised me most about her story was that she had no affection for the much-vaunted phrase "no damage history." So many of us seeking an aircraft to call our own focus on obtaining that perfect airplane — one that has never gotten a ding, or smacked the prop into the ground, or felt the effects of an onboard fire.
That quest is understandable, even respectable. But is it really the metric we want to base our purchase on?
Maybe. Then again, maybe that isn't such a big deal.
As my Pan Am pilot explained way back then, her aircraft had been repaired to airworthy standards. It flew fine. All the systems worked correctly. Did its damage history really have much to do with its current condition? No. That sad story of days gone by might have an impact on the purchase price, but it didn't affect the aircraft's airworthiness or desirability one whit.
There's gold in them thar' hills. And sometimes the best deal on the market comes with a checkered past.
This occurred to me recently when a former student reached out to share that he'd found an interesting tidbit of information about the first aircraft he'd ever piloted. It was a 1978 Cessna 152 carrying the identifier N89206. We flew that airplane together out of Meriden Markham Municipal Airport (KMMK) in central Connecticut in the early 1990s. It was the airplane used for his first lesson. I served as the flight instructor charged with showing him the ropes.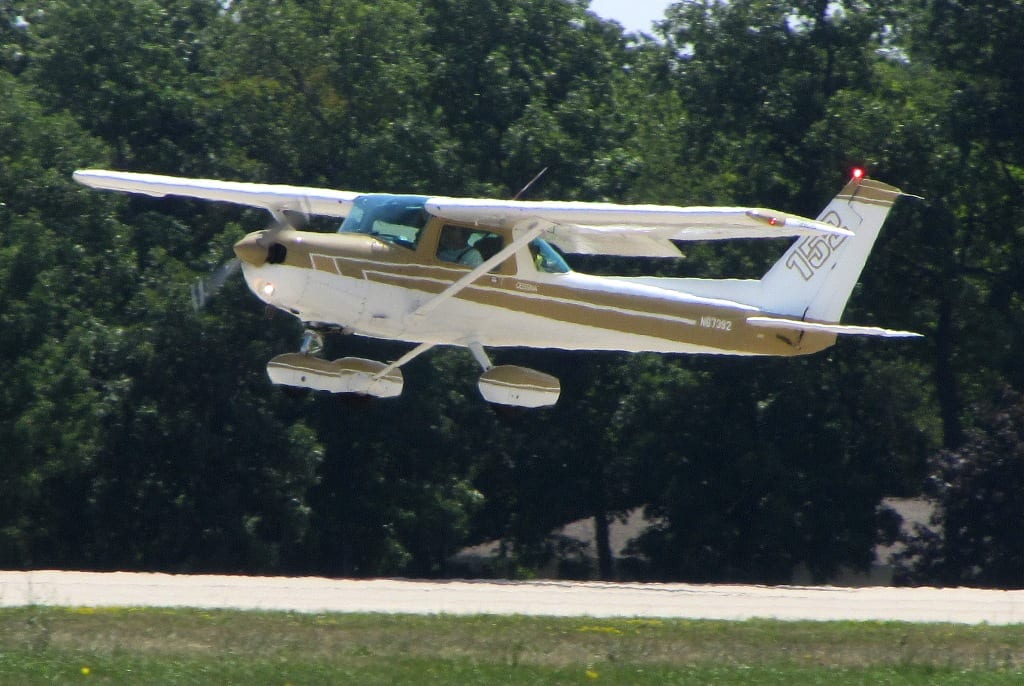 Today Angelo is a pilot with many years of experience. He's an aircraft owner. Thanks to the surprisingly small size of the general aviation community, we've managed to stay in touch over the years. Today we live roughly 2,000 miles from each other. Time and space don't matter as much as they once did.
In reviewing his logbook, Angelo located the entry of that first flight. While searching out the whereabouts of the airplane today, he found an interesting entry on an NTSB report. Nearly a decade before we flew that fine trainer, N89206 had been bent. The story is interesting, but brief.
A student pilot on a cross-country flight from Fall River, Massachusetts, to Albany, New York, experienced difficulties with the aircraft's radio. Wisely choosing to land and review the issue on the ground, the student chose Rensselaer County Airport (5B7) in Troy, New York, as a diversion. The runway is less than 2,700 feet long, only 50 feet wide, and has historically been in less than pristine condition. The runway at the student's home base was more than 1,000 feet longer than the one at Rensselaer.
The student was undoubtedly nervous on final, perhaps being the cause of the aircraft floating on landing. It departed the runway, its wheels contacting grass. In the resulting roll-out the outboard section of the left wing was damaged.
Being a cautious student, a call was made to the FBO where the flight originated. Whoever was on the other end of the line is unknown, but their advice to the student was to fly the airplane home — a dubious recommendation considering the pilot's level of experience, an unknown amount of damage to the aircraft, and with an unfamiliar airport to operate out from.
The student complied, unwisely. On the takeoff the airplane shifted left, continuing on that path as it became airborne, eventually hitting brush and trees, which resulted in substantial damage to the aircraft. Fortunately, there were no injuries.
As ugly as that backstory is, I'm pleased to have multiple entries in my logbook for flights in that exact airplane that took place years later. The airplane was in service at the flight school I was attached to and performed well. It was the airplane that hooked my former student and current friend, Angelo.
Here's an interesting aside. There was a period in my career when I spent time restoring warbirds. I learned a valuable lesson during that phase of life: Anything can be repaired if you've got enough money and time. Anything.
In many cases the damage is repairable enough that cost and time commitments aren't overly oppressive. In fact, it may result in a worthwhile aircraft being purchased and repaired for a reasonable price. Perhaps even at an attractive discount.
That was certainly the case with a 1977 C-172 I bought some years back.
N737EV was a sweetheart of a flying machine. The panel was antiquated. In high style for 1977 it boasted a Loran and a cassette player for the pilot's convenience and entertainment. It flew straight, fired up every time I turned the key, and served my purposes well. The previous owner gave me a remarkable deal on that machine, selling it to me for a paltry $26,000 even though it was entirely serviceable, fully airworthy, and a pleasure to fly.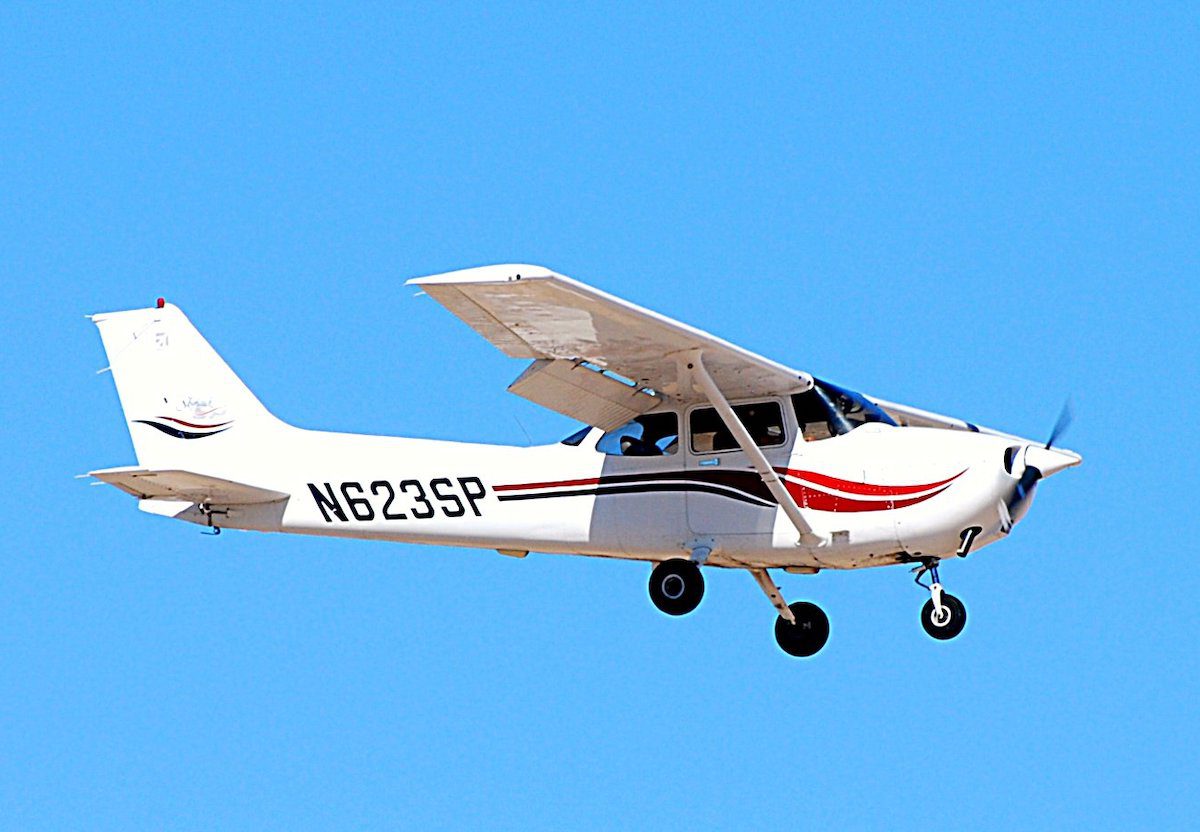 What was less evident when looking over the airplane was its unfortunate history.
On Aug. 4, 1987, a de Havilland Twin Otter operated by TW Express collided in cruise flight over Palmdale, California, with the airplane I would one day own. Both aircraft landed safely, somewhat worse for wear.
The owner of my C-172 sold it for scrap. It was repaired, sold again, and sold again, and maybe sold one more time before I came to own it.
I have nothing but happy memories of both N89206 and N737EV. Their damage history meant little to me beyond offering an interesting story to tell.
Aside from my enjoyment at the controls of those aircraft, and their undeniably rough path from the factory floor to their worst day, there is one additional commonality to their story that entertains me to no end. Both were sold to operators in the Philippines. They've been removed from the FAA registry. As far as I can tell they're still operating today, damage history, international travel, and decades of use being no limiting factor to their bright and shiny future.
Anything can be repaired and reused if we wish it to be so. Perhaps knowing that will help someone, somewhere, as they shop for the airplane of their dreams, as I have been fortunate enough to do.