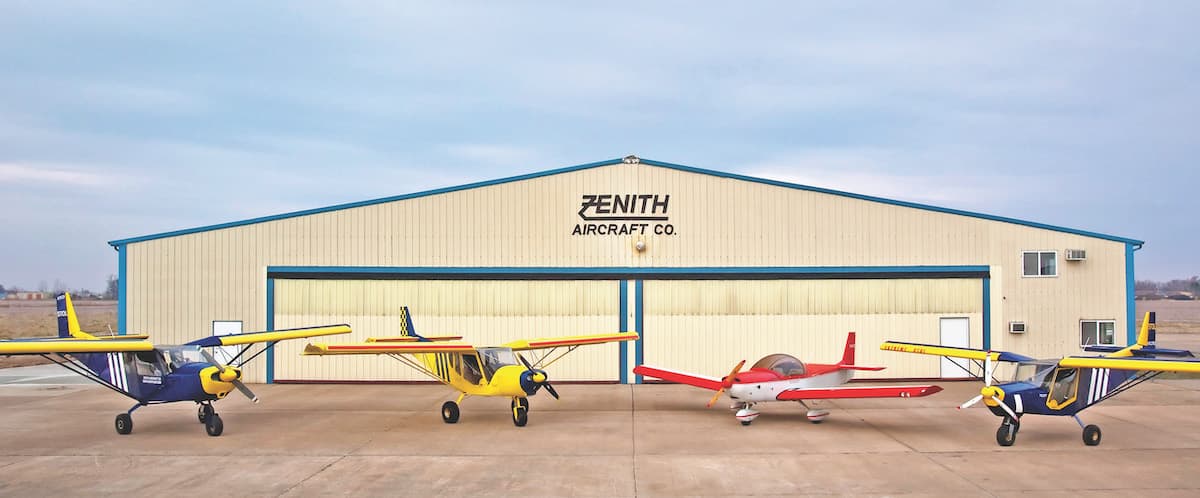 Zenith Aircraft, based at Mexico Memorial Airport (KMYJ) in Missouri, recently broke ground on a 10,000-square-foot expansion to its factory.
High demand for the company's kit aircraft fueled the expansion, as well as the desire of company officials to keep all manufacturing in the United States, according to Sebastien Heintz, president.
Also factoring into the decision is the FAA's updating of the Light-Sport Aircraft (LSA) rules, known as MOSAIC (Modernization of Special Airworthiness Certificates), which means additional aircraft will qualify for sport pilots, including four-seat and heavier aircraft.
In July 2023, the FAA released a long-awaited rulemaking proposal to do away with LSA weight limits and other restrictions on pilots who fly them, a move general aviation advocates have been championing for years.
"Like everyone else, we're excited about the potential of MOSAIC and expanding light sport aircraft," Heintz said. "This expansion will give us space for new projects."
He acknowledges the company is "truly busting at the seams" as demand for its kit aircraft has skyrocketed.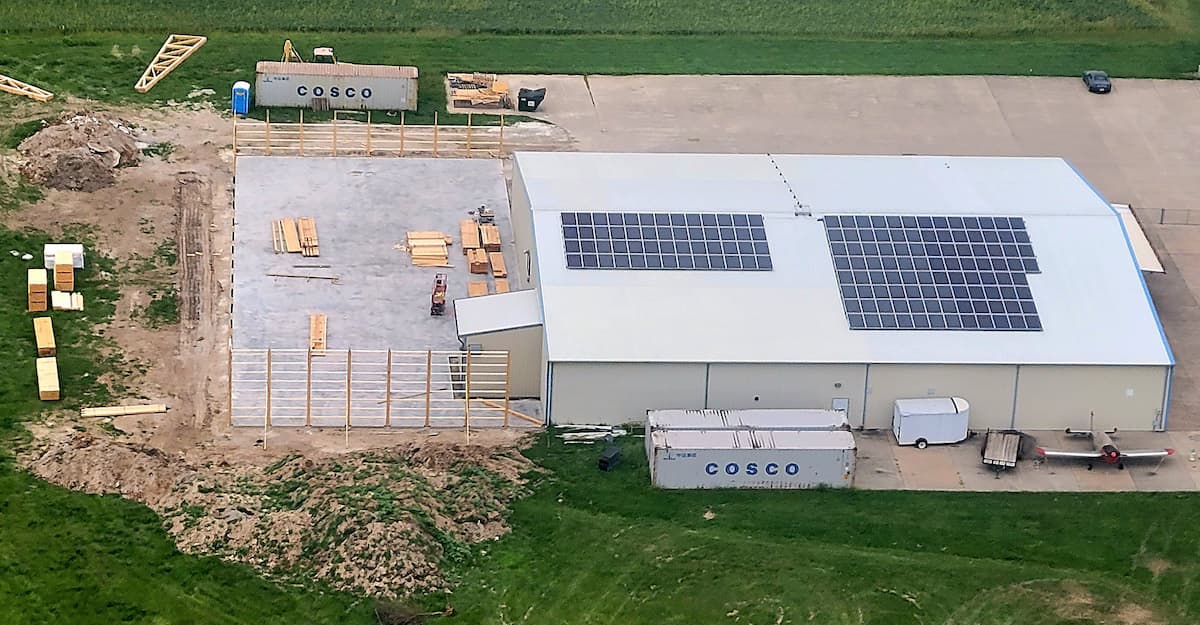 What's fueling that demand?
"I think it's just that what we do, we do well," he said. "We have good designs and we are continuously improving upon them."
New technology, such as Computer Numerical Control (CNC), has bolstered the company's productivity, while making it easier for customers to build their own airplanes.
"That has improved the ease of assembly and length of time it takes to build one of these airplanes," he said. "We've been able to grow our market because a kit airplane is suited for more people now than it ever has been."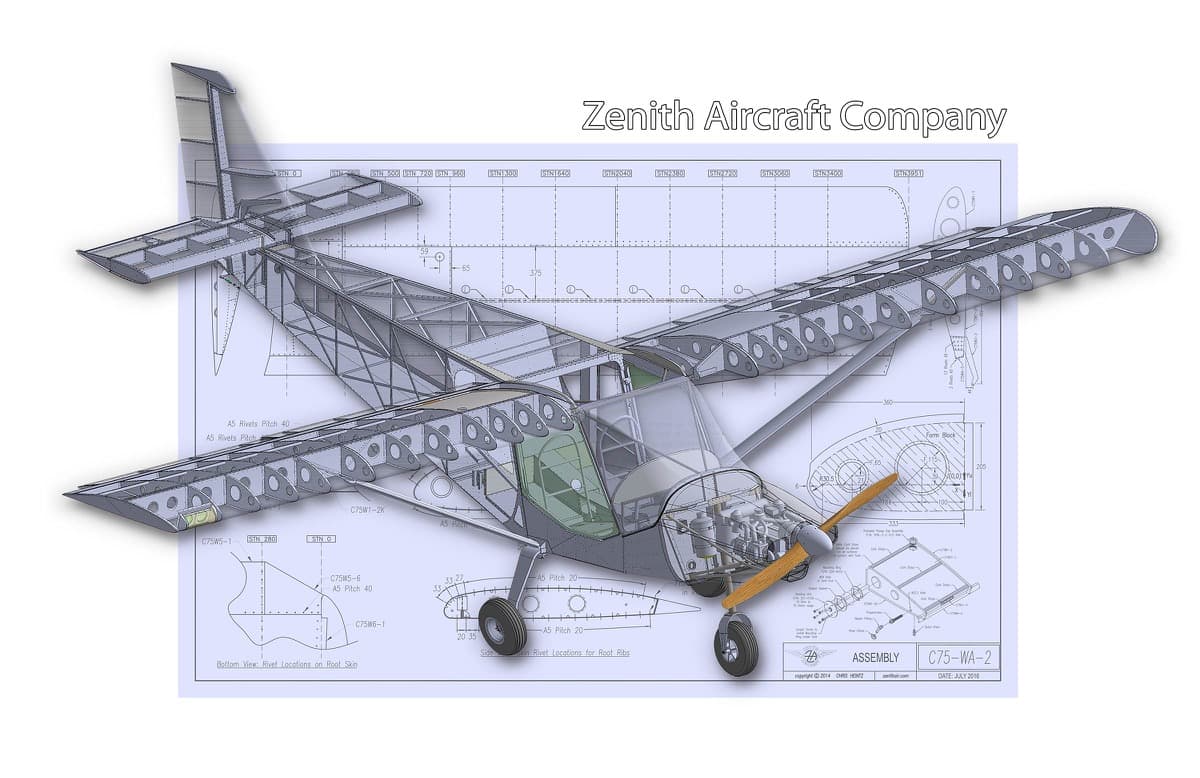 Heintz grew up in the business, following in the footsteps of his father, Chris, who designed many of the company's airplanes.
"I remember while growing up in this business the typical kit builder was a very techie person. Oftentimes, they were mechanics. They needed a lot of mechanical aptitude to even think about building a kit," he said. "Now, we're finding a lot of first-time builders have zero mechanical experience. Not to say they don't have the ability, but they have no previous experience working with their hands and fixing things."
Some of that growth can also be attributed to an innovative marketing tool: Two-day hands-on workshops that are held at the factory, as well as airports around the country, where participants build a rudder.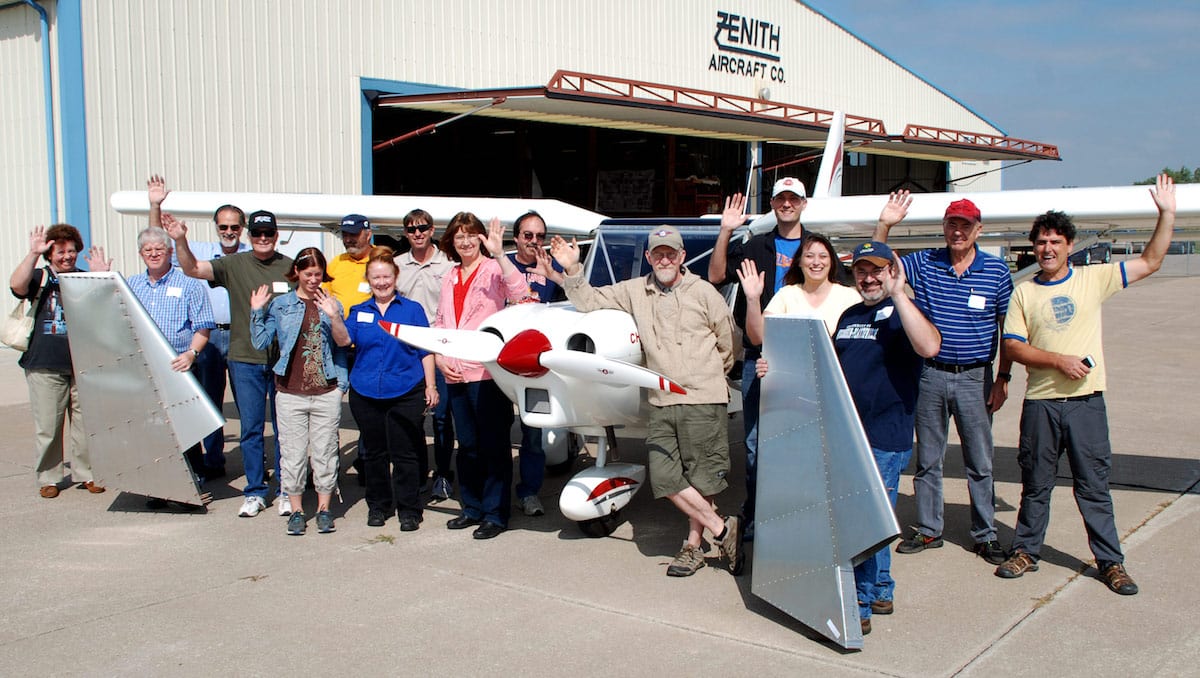 "Participants get far more out of the workshop than just a finished aircraft rudder: They go home with the knowledge, skills, and confidence they need to build their own airplane," Heintz said. "Most importantly, they learn that kit building is enjoyable and something that can engage the whole family. Many of our prospective builders bring their spouses or other family member, who often encourage them to move forward with the rest of the kit. With modern technology, such as final hole size CNC match drilled parts, and good instructions, aircraft construction has become much easier than most people think."
"Until you try it, you don't know what building an airplane's all about," he continued, adding that "when you buy a kit plane, you aren't buying an airplane. You are buying a box of parts."
While your goal is owning your own airplane, the real focus — at least in the beginning — is what will go into building your airplane.
"Sometimes when you go to shows like Oshkosh and you see all these beautiful airplanes it's easy to forget the fact, oh, by the way, each one of these airplanes took years of work and dedication to get there," he said.
"And that's part of the airplane," he said. "For a lot of customers the building part becomes as much of a bragging point as the finished flying airplane."
Also fueling the company's sales growth is the recent popularity of STOL — Short Take Off and Landing — flying, whether in the backcountry or at competitions.
"We've been doing STOL airplanes since 1986," Heintz noted. "And we've been preaching STOL ever since."
He points to social media and YouTube for the increased popularity.
"Before when you were flying bush operations by yourself, you knew it was cool and fun to do, but nobody could see it," he said.
Then when videos of the STOL competition in Valdez, Alaska, starting being posted to YouTube or backcountry pilots would post their own adventures, it attracted a new audience.
"That's been fun for us because we've been doing this all along," he said, adding he remembers back in the days of VCRs the company produced video tapes showing "how great STOL performance was."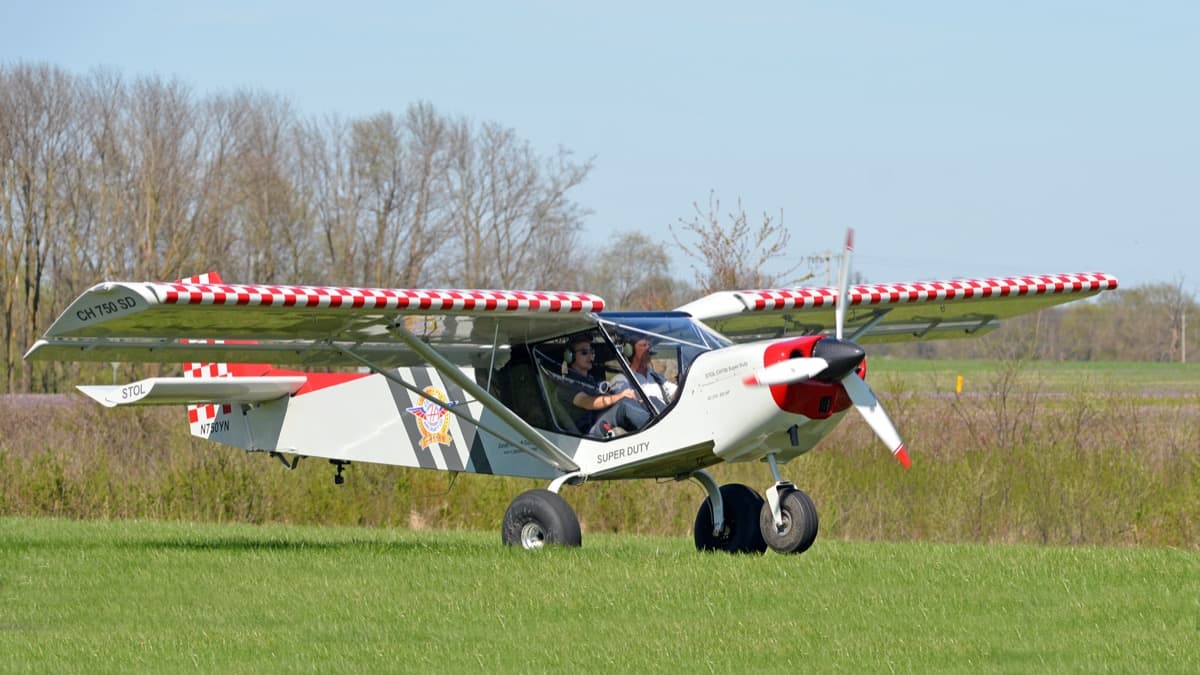 "That always resonated with some people, but quite frankly, in the United States we're spoiled. We've got airports everywhere," he said.
But STOL has also helped some people realize their own version of the American dream: "For some folks I think it's part of the American dream to fly in and out of your own backyard, literally."
Heintz anticipates that the company's expansion will be completed by the end of 2023. He anticipates that part of the increased space will be used to manufacture kits in house. Up until now, Heintz has relied on his father's original company, Zenair, for kit manufacturing. But since it is based in Canada, those kits have to be shipped to Missouri.
"Shipping costs have skyrocketed over the last three or four years," he said.
The expansion will also give the company more room to work on additional projects, including larger aircraft.
"I'm hearing a lot of interest from our customers for that, so I can't ignore that," he said.
He noted that Zenith is in a good position once MOSAIC becomes reality as the company already has several four-seat designs, such as the CH801 and the Zenair CH300/400.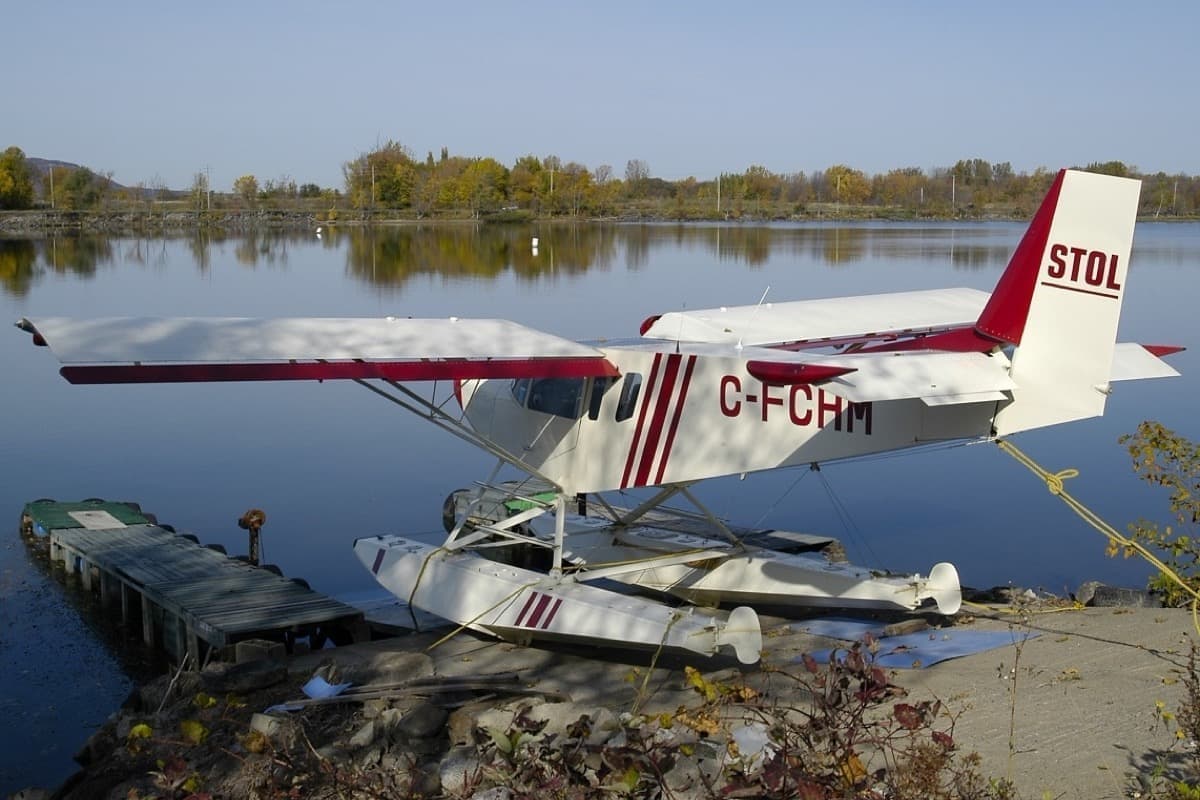 "When sport pilot and LSA came along, we decided to focus on the two-seat side of the market because we saw that's where most of the interest was," he said.
With MOSAIC allowing four-seat aircraft, as well as heavier aircraft, the company anticipates reintroducing its four-seat designs with modern updates.
"They are proven designs and we have a lot of history with them," he said. "Of course, some of those kits were 10, 15, or 20 years ago, so we'll be updating them, especially on the CNC manufacturing side of it. But that's relatively simple for us to do because that's what we do day in, day out."

The Zenith factory will also see a lot of increased activity the weekend of Sept. 15-16 as the company holds its annual Homecoming.
Zenith builders from across the country will attend the fly-in, which includes education seminars, factory tours, hangar flying, and much more.
For more information: ZenithAir.net