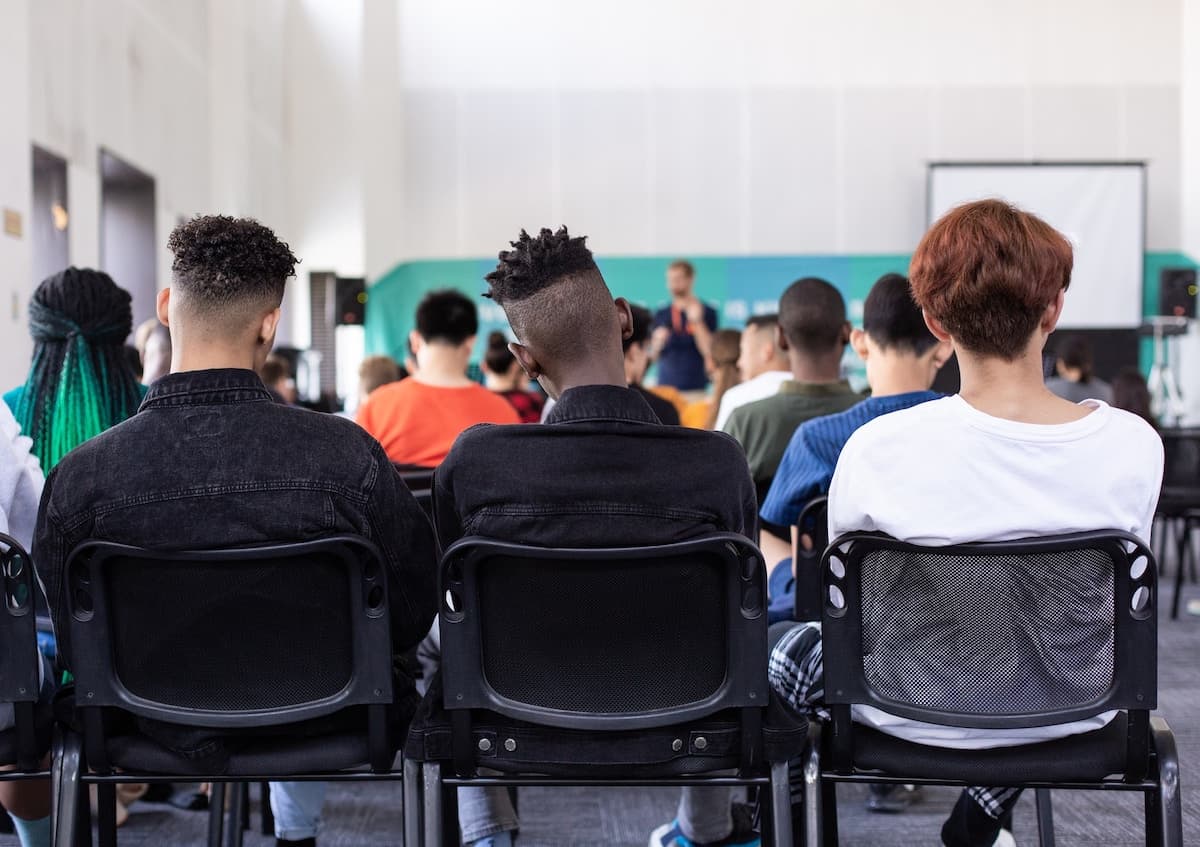 I have a challenge for you to consider, dear reader. A heartfelt request from your eager writer that you can safely skip out on with no fear of retaliation or retribution. But I hope you won't. If a high enough percentage of us accept the challenge and follow through, lives will be changed for the better.
That's worth a little sacrifice, isn't it? Just a little. I'm not asking for money. Nor am I suggesting you should get up early on a Saturday morning to help your neighbor move heavy furniture as they head to their new home. Nope. Nothing like that. This ask is actually pretty easy.
With Labor Day in the rearview mirror, millions of teenagers will be heading to high school shortly, if they haven't already — a good number of them for the first time. If you recall your own high school experience, you may recognize this as the somewhat emotional experience it can be. Anticipation, confusion, anxiety, and excitement can all make appearances in the psyches of our young students during this transitional time.
My family was in the process of moving to a new town when I walked through the doors of Glastonbury High School for the first time. I was 13 years old, stood 4 foot 11 inches tall, and was edging ever closer to the 100 pound mark. In layman's terms I was a shrimp. I can clearly recall the discomfort of being a goofy, nervous, thoroughly unimpressive nobody who walked into a school with a student body of 2,000 kids. I didn't know a single soul. Not one other student counted me as a friend or even knew my name.
High school can be hard.
Harder still is the expectation that our young, impressionable kids, with brains still not fully developed and a view of the world so incomplete that it is almost laughable, will pick a career based on their teenaged understanding of their options.
Decisions have to be made. Some will go to college. Others to a trade school. Many have no idea how to apply for either and so they will do nothing. They'll let life happen to them until they either get a clue and take corrective action or fall into a life that is filled with a dispiriting routine of disappointment and dissatisfaction.
You know that's true. You went to school with kids who grew up to have that sort of adulthood. So did I. To some degree, I was one of those kids. At least for a while. Thankfully, I figured out that random chance wasn't the way to find success in life. Not financially, not in terms of relationships, and certainly not in terms of professional pursuits.
When the subject of "What do you want to do for a living?" came up in school, I managed to stick out as a troublemaker. Not intentionally. It just happened that way. When the teacher pointed that pertinent question in my direction, I answered honestly, "I don't know. I don't even know what the options are."
That was taken to be a disrespectful, snide remark that deserved a rebuke. In truth, I was simply expressing my almost complete confusion on the topic. I knew what my mom and dad did for a living. I knew what a couple neighbor's parents did. But that was a tremendously incomplete picture of the whole employment pie.
When I traveled through Hartford, the city nearest to me, I had no idea what went on inside those glass and steel buildings rising into the sky. The concept of what I could do for a living didn't compute with me. And so, I took an entirely unplanned, random route that wound through a variety of commercial kitchens, truck cabs, manufacturing facilities, and tech jobs that served no more noble purpose than to pay the rent.
I wonder what would have happened if my geometry teacher had let me visit with the US Navy recruiter when he came to my school? She saw a long-haired kid who was underperforming in her class. My interest in aviation sounded like a con to her. That door shut before it ever had the chance to open.
It's occurred to me that if a pilot, or an aeronautical engineer, or an A&P mechanic had been included in our Career Day festivities, I may have gravitated toward them and gotten some practical, useful insight into what my career might be — saving me years of aimless wandering through a less than rewarding tour of the working world.
Of course, the practical issue is a challenge. Only about 0.2% of the American population hold pilot certificates. Even fewer hold A&P certificates. The upshot of that is most high school teachers and guidance counselors don't actually know a pilot, or an A&P, or an air traffic controller, or an aeronautical engineer. That leaves teenagers in the unenviable position of not being able to aspire to careers they don't have any insight into. In fact, it may not have occurred to them that these jobs exist at all.
The Great American Teach-In presents each one of us with the opportunity to visit schools in our local area to share what we do, why we do it, how we got into it, and why the students in that classroom might consider following in our footsteps.
Of course, any one of us can take the initiative to contact a local high school and offer ourselves as a representative of the aviation industry. I do. I have for years. Frankly, I hope you will too.
This is my hope because I know somewhere out there is a goofy, somewhat uncomfortable kid who isn't that far removed from the boy I was half a century ago. If that version of me could have met the current version of me — or you — I might have taken a much more productive route to adulthood.
Give it some thought. You can make a difference. All it takes is a couple phone calls, or emails, and a visit to the local high school to share your story. The result of that effort might just be amazing.