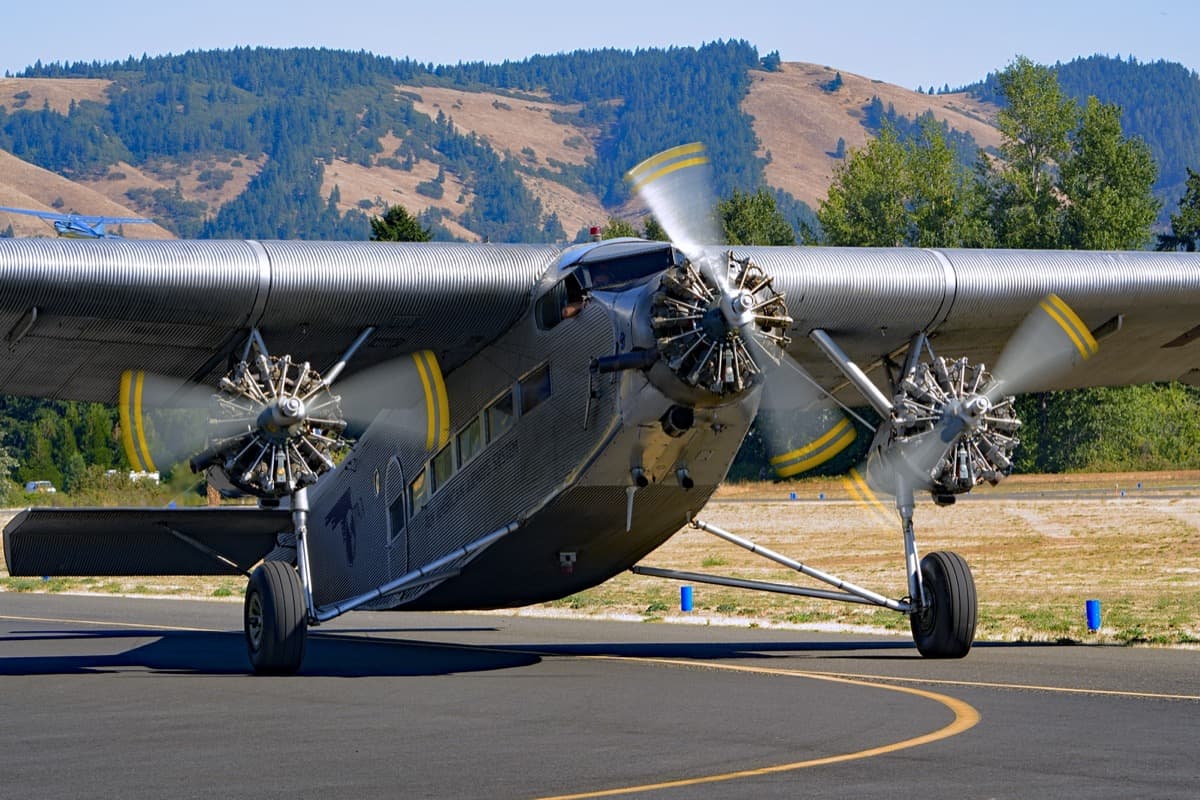 A fly-in's got to have something going for it to get more than 350 airplanes and their occupants to show up from around the region.
The annual fly-in at the Western Antique Aeroplane and Automobile Museum (WAAAM) at Hood River, Oregon, just above the Columbia River gorge, gets a returning crowd of happy pilots and pals each year.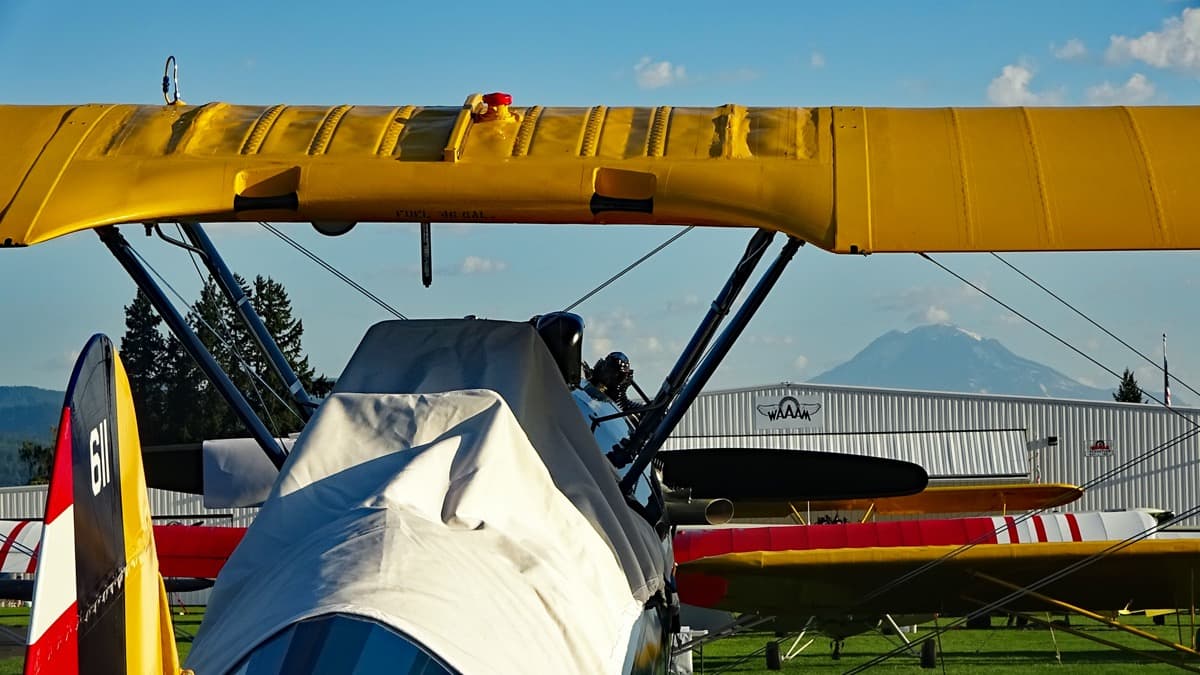 It's a time-honored scenario for fliers — planes descending on an airfield where they can park in the grass and the occupants can camp beside their aircraft. No air show and no schedule of events, other than the eagerly awaited pancake, eggs, and sausage breakfast Sunday morning. Just a time to stroll among the rows of antiques, classics, homebuilts, current general aviation designs, and even the occasional warbird.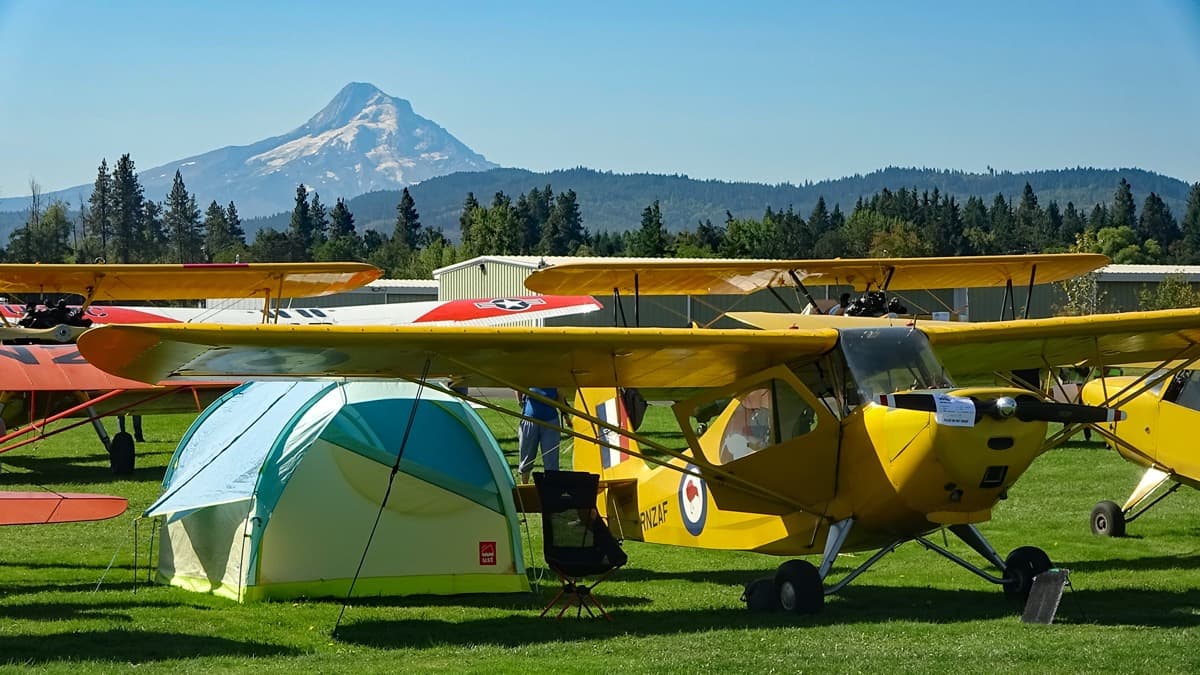 The Sept. 9-10, 2023, fly-in enjoyed blue skies with a few clouds and daytime temperatures in the 80s — much better than 2022's smoke-obscured atmosphere from that season's wildfires in the Northwest.
Located on Hood River's Ken Jernstedt Airfield (4S2), the museum's display and restoration hangars front a large grassy plot that nicely accommodates corkscrew tie-down stakes to become an outdoor aircraft salon for a weekend.
Aviators and diehard airplane enthusiasts have a great time strolling the grounds and talking with friends new and old.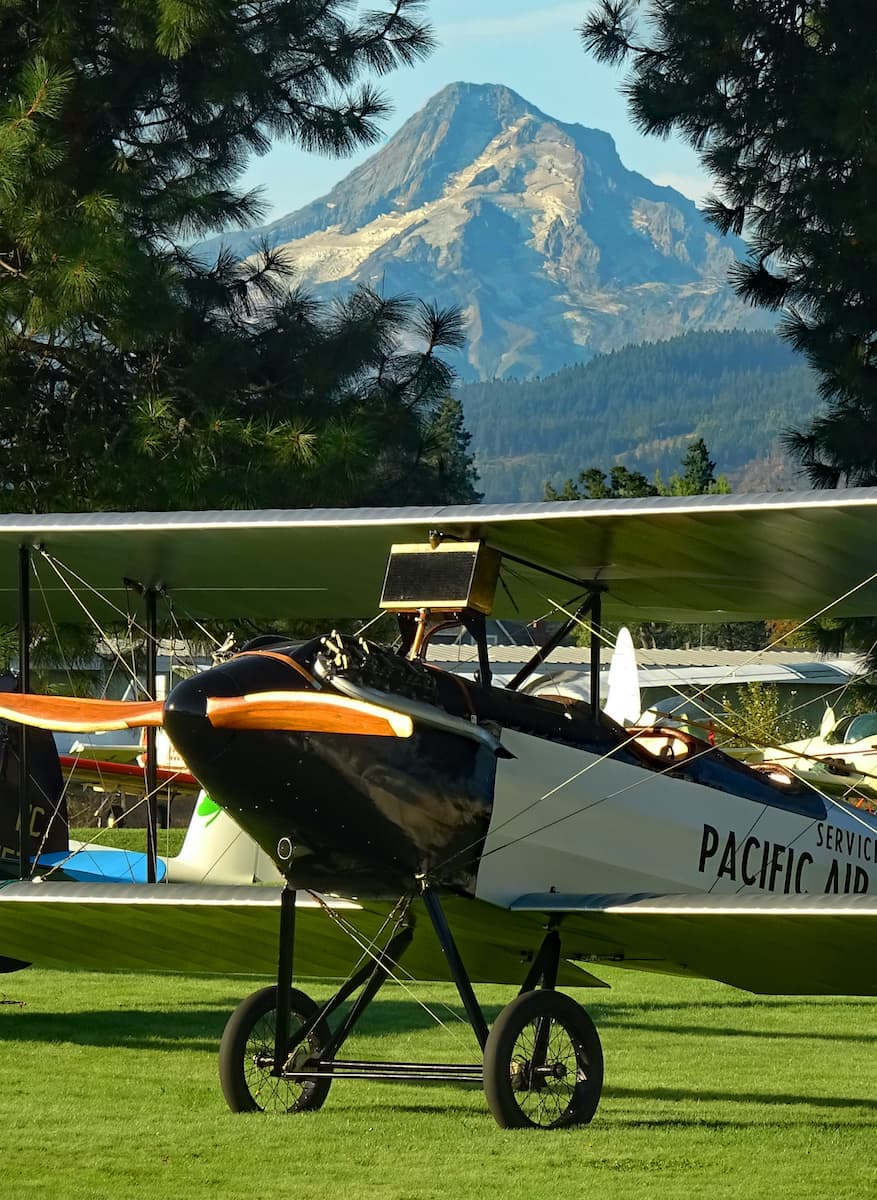 But there's another phenomenon that takes place when local Hood River residents come out to see what's going on. I watched as a non-flier reacted with fascinated amazement when the pilot of an open-cockpit World War II primary trainer said he flew from Washington's Tri-Cities area, about 120 miles distant.
The impressed visitor didn't realize such things were done with antique aircraft and you could see the dawn of greater understanding about general, and vintage, aviation sweep over his face.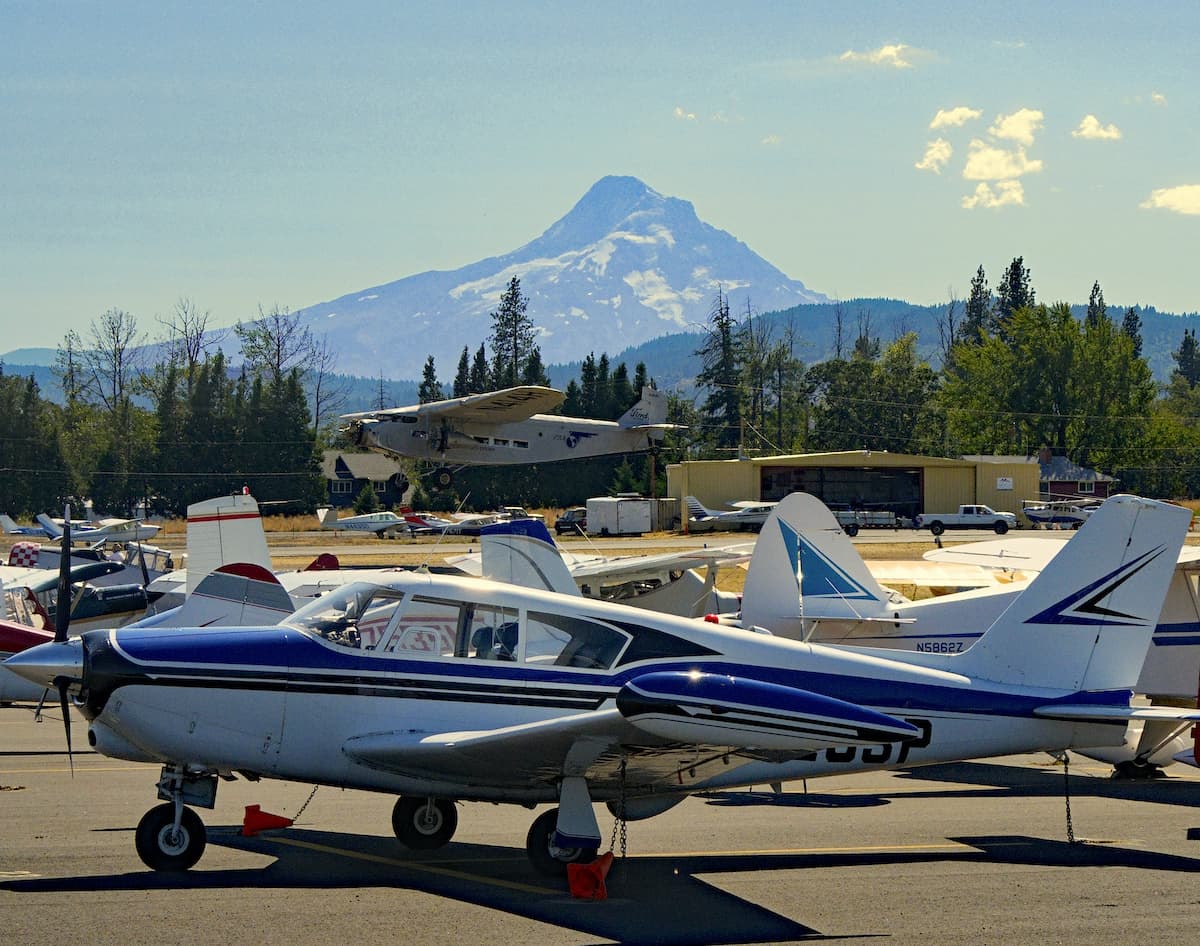 At Hood River kids have a chance to see an airplane up close without the daunting decibel roar of an air show and the experience can be positive.
Sure, I'm a power-and-adrenalin junkie at air shows around the country, but there's something down-to-earth-nice about the relaxed atmosphere at the annual WAAAM fly-in that helps wind down the season.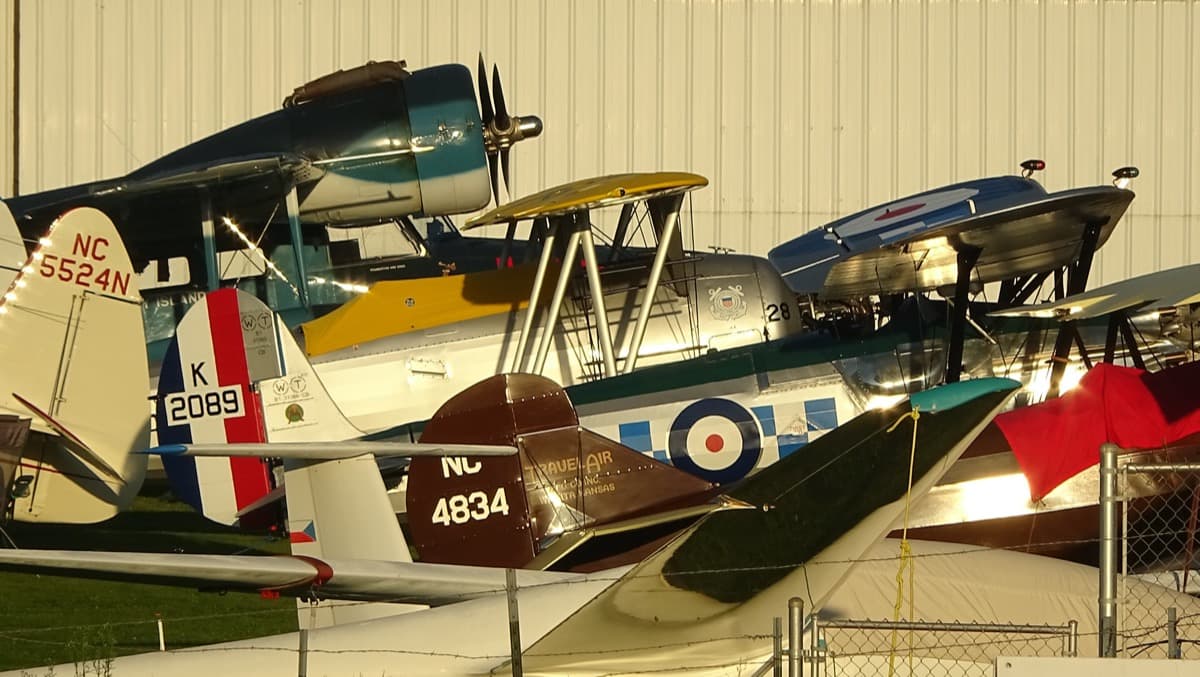 This year, a lot of figurative tire-kicking took place around a fly-in biplane wearing British roundels that exuded the Royal Air Force's interwar confidence and frugality. It looked like a Bristol Bulldog fighter, and it virtually was — as a two-decade full-scale homebuilt project by Ed Storo, who flew it upriver from the Oregon coast.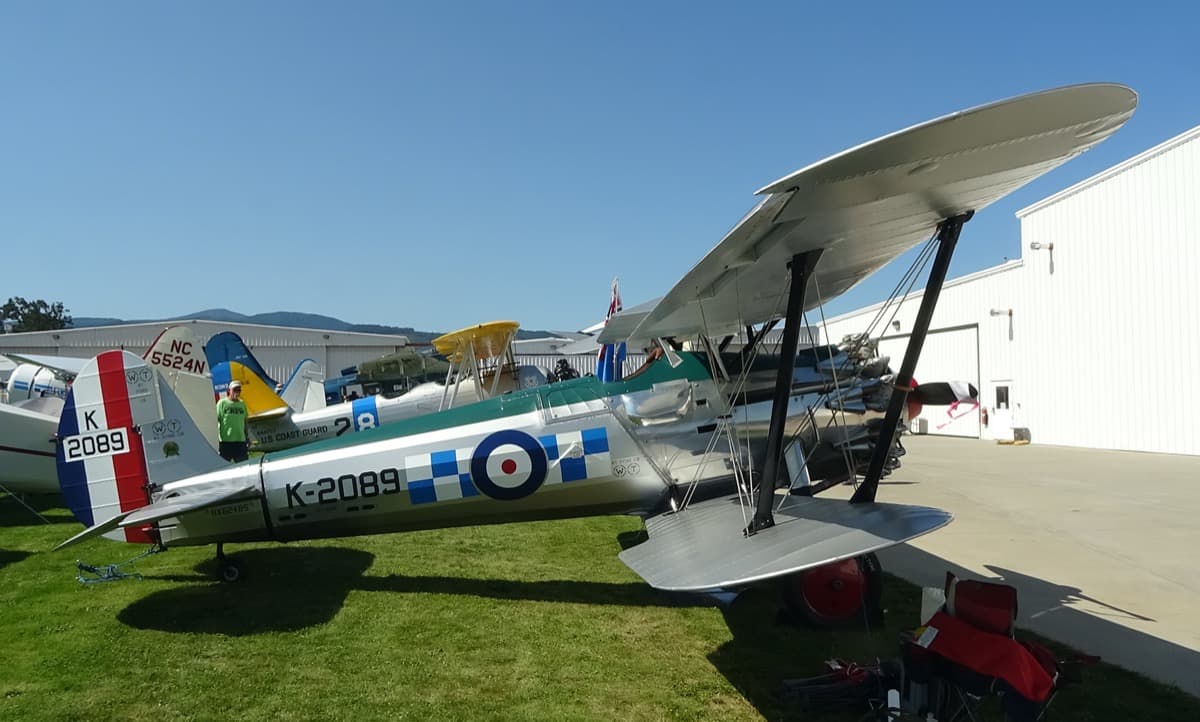 Perennial favorites on the grounds included Addison Pemberton's Grumman JRF Goose amphibian, and Mark Schafhausen's striking black-and-gold Bucker Jungman that has a storied air show aerobatic career with previous owners in the Northwest.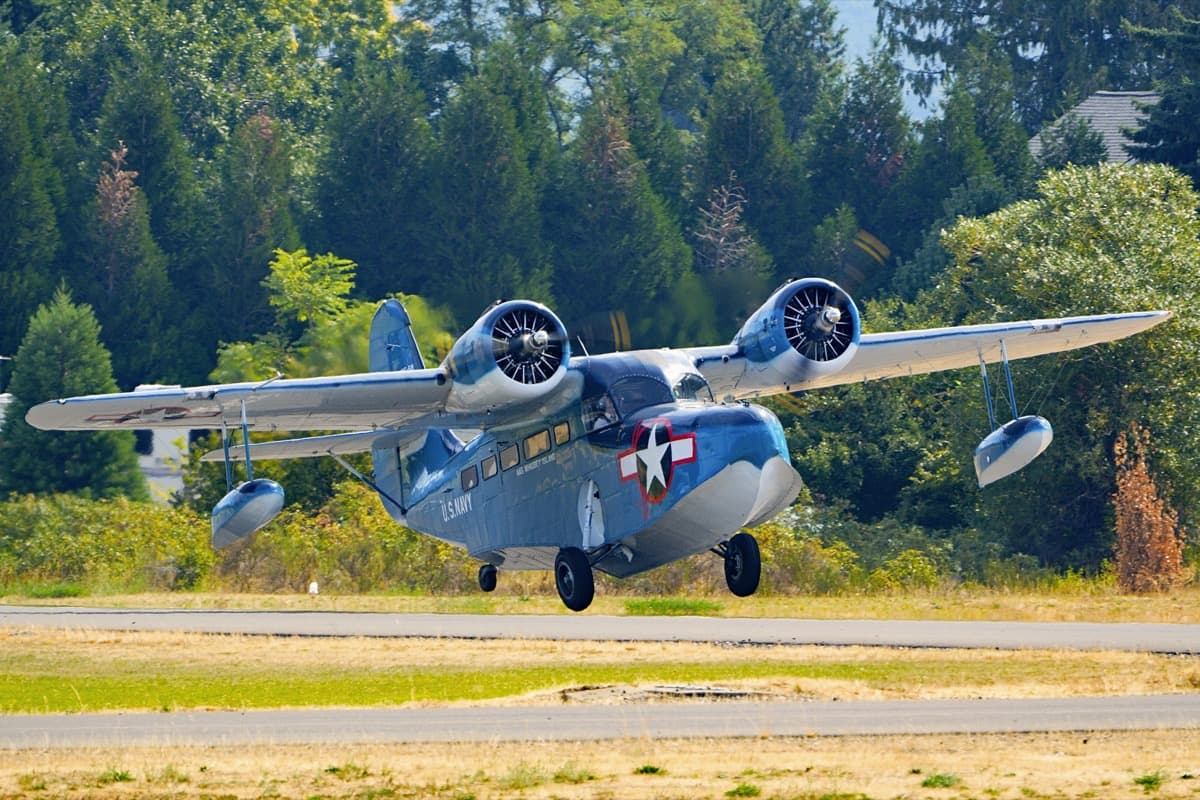 By far the biggest participant is WAAAM's own Ford Trimotor, which flew back-to-back passenger hops around this beautiful part of Oregon.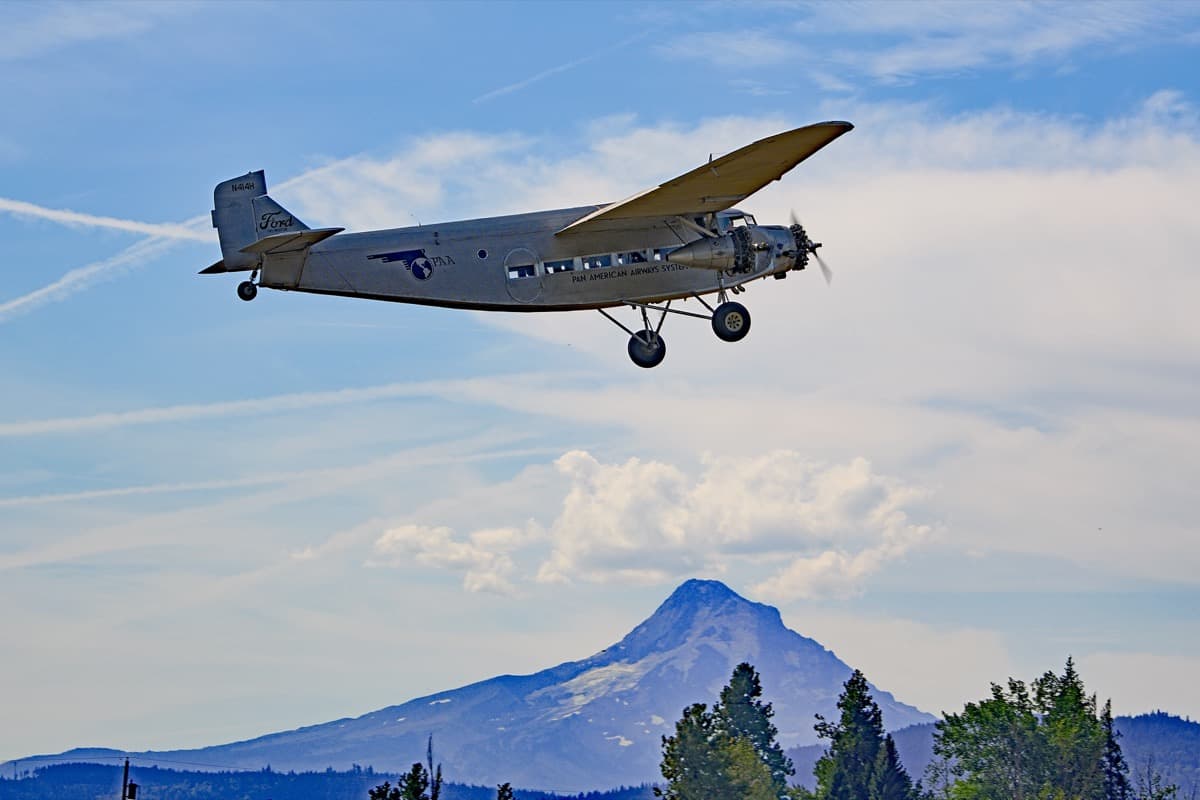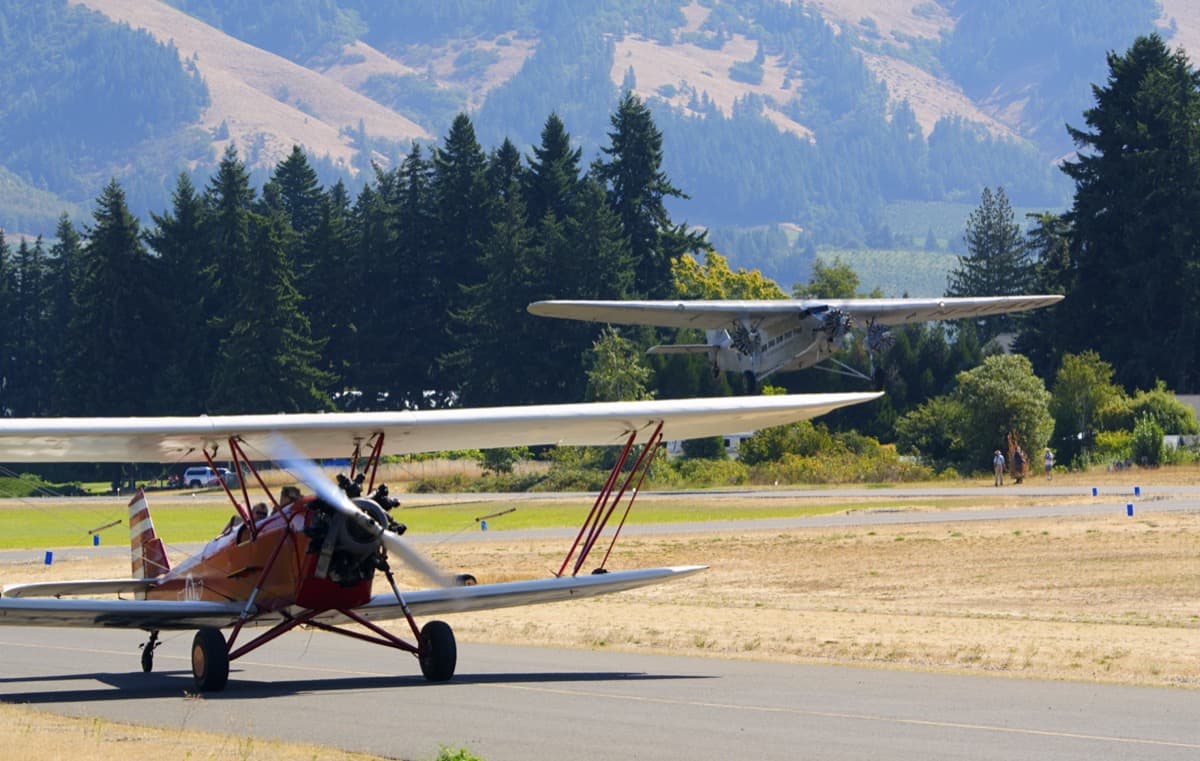 Need respite from the sun? Take a stroll through the connected display hangars that make the pages of vintage aviation magazines come to life with row after row of 1920s and 1930s aircraft that the museum says are all airworthy.
And as Saturday afternoon settled into evening, fly-in visitors meandered across the highway to the Twin Peaks Drive In, a popular burger joint with an unbeatable vantage point to watch takeoffs and landings. And, yes, it is situated in a line with Mount Adams to the north and Mount Hood to the south punctuating the forested skyline with their evidence of a volcanic past.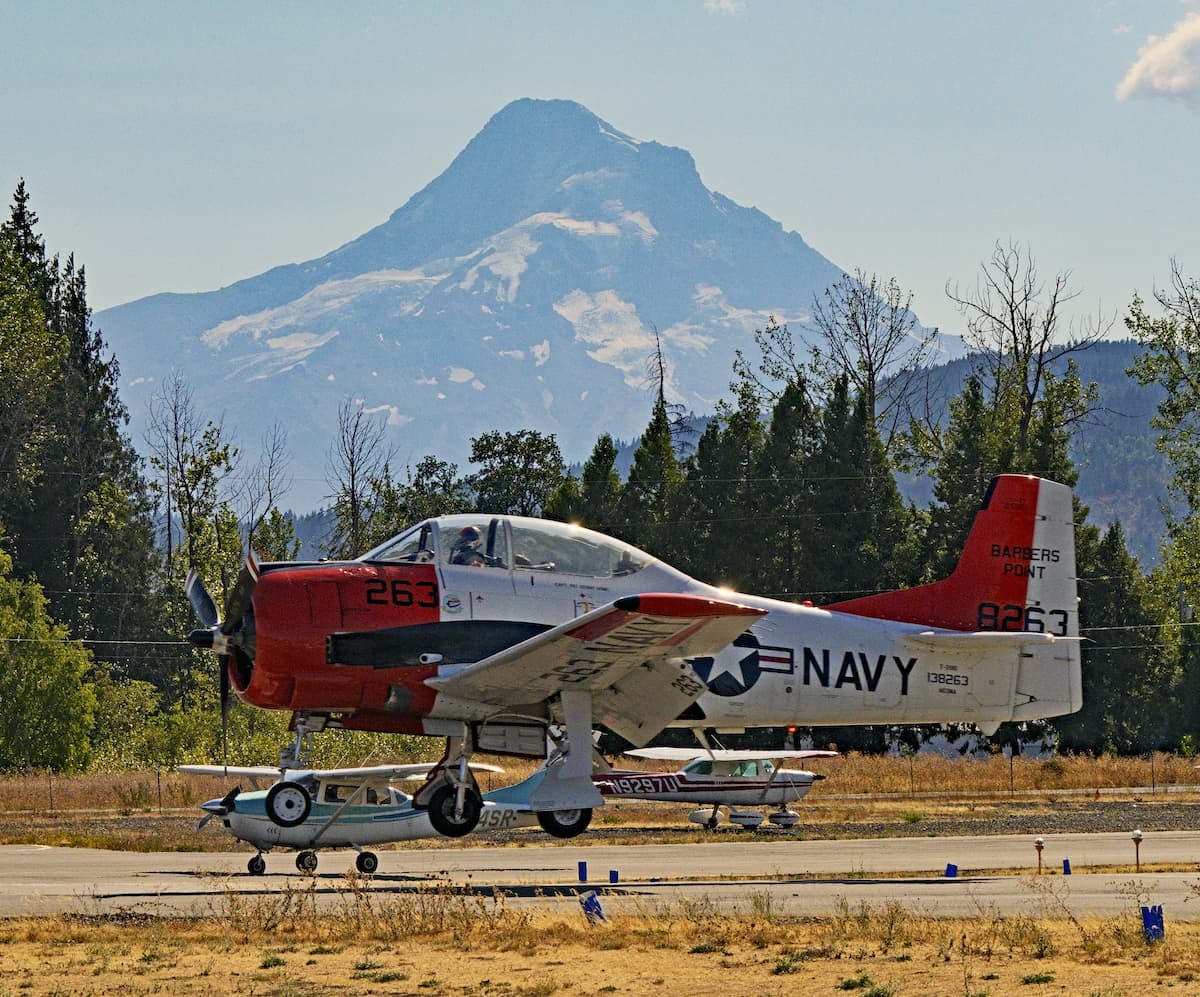 Sunday morning had overnighters rolling out of tents and trailers, cars and campers, as Summer Martell, a crowd favorite, wheeled overhead in her red-and-cream Student Prince biplane, flying the 7 a.m. wakeup sortie with the sounds of a crowing rooster audible above the throttled-back radial.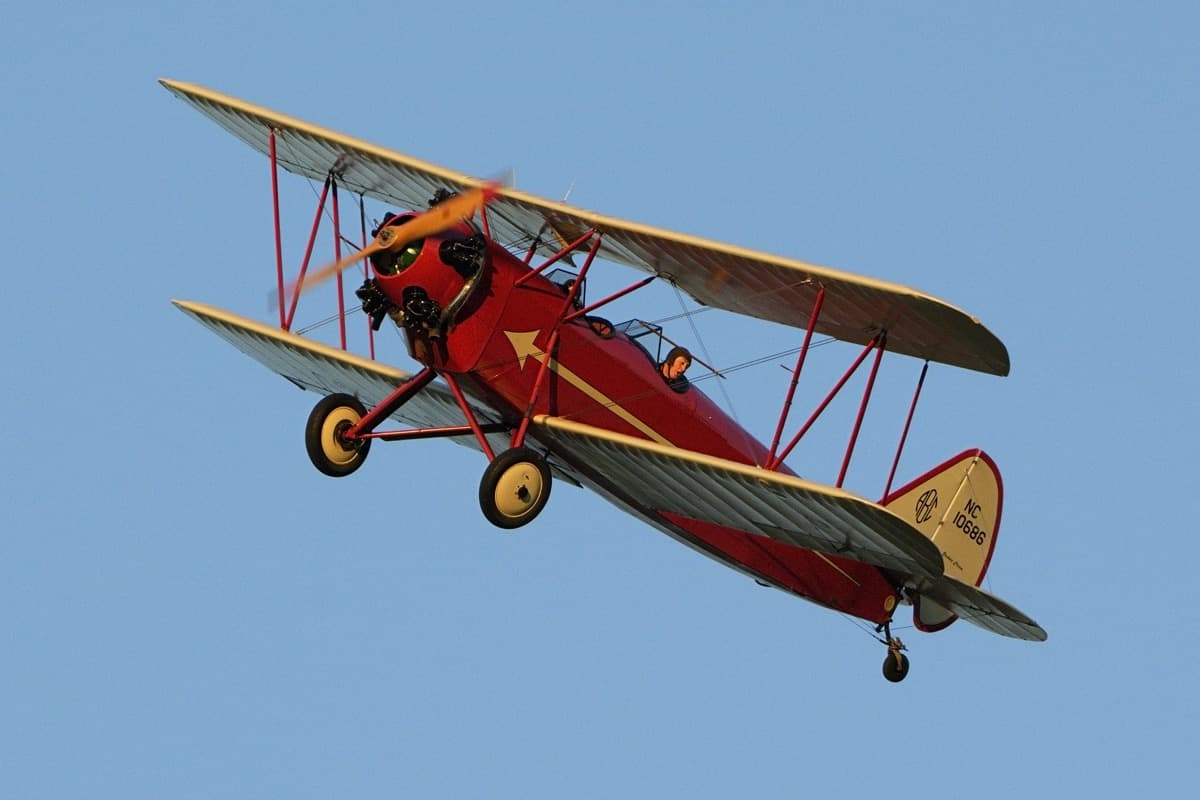 And then it was off to breakfast in the hangar, and the start of a day of departures.
For more information: WAAAMuseum.org.